The holidays are fast approaching and it's time to gift your loved ones with something special. But do you know what's better than just any gift? Gifts that help them achieve ultimate happiness and health – mental, physical and emotional. So, we've created this holiday gift guide for mental health, complete with gift ideas for mental health – gifts that keep giving.
17 Gifts for Mental Health: Under $10
The best gifts for your loved ones don't have to be expensive! Here's a complete list of awesome mental health gift ideas under $10.
For less than $5, pure lavender sachets are an excellent gift idea. They're perfect for achieving a soothing and restful sleep, and are amazing additions in a warm bath for a relaxing soak.
An incredible book from our first anxiety subscription box is, "Anxiety: What Turns It On. What Turns it Off". Written by the founder of the Inner Mammal Institute, this self-help book is full of wonderful anxiety advice, tools and techniques.
These Mini Happiness Jars were a huge hit in our summer anxiety subscription box. They're handmade from a Canadian crafter and each jar includes 52 happy quotes, sayings and reminders of how great you are as well as 1 charm. What a great gift for beginning the new year!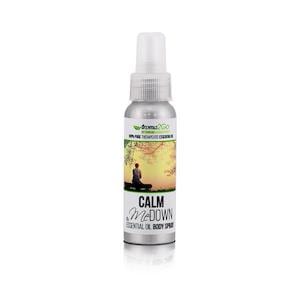 Aroma spray all day! This 100% pure plant based essential oil spray (from our fall anxiety subscription box) can be used as a body or room spray. It's infused with lavender, frankincense, and bergamot essential oils, along with epsom salt and distilled water making it one of the best gift ideas for mental health.
From our fall anxiety subscription box, these Himalayan Bath Salts are the perfect stocking stuffer idea! Each pack of stress buster salts are infused with bergamot, geranium and vetiver essential oils that get released into the steam as you soak away.
Anything lavender is always a great gift idea for mental health, as lavender is often hailed as being the most soothing scent that naturally calms the nervous system. Add in the benefits of gardening, and this is the perfect gift idea for everyone.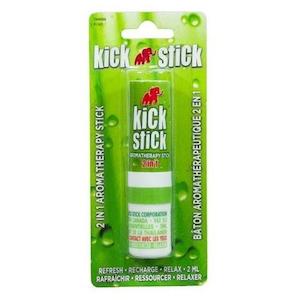 Personal aromatherapy sticks are excellent gift ideas that allow your loved ones to harness the benefits of specific scents whenever and wherever they go. The Kick Stick is infused with essential oils that refresh, recharge, and relax the mind and body. It also comes with a sniffer and a dabber for topical application.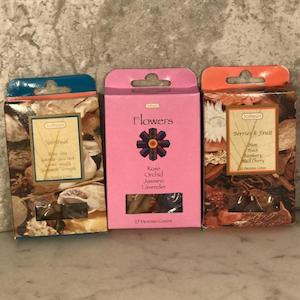 Incense cones are great for burning in the home. They fill the air with a soothing aroma that is certain to add all kinds of fell good vibes into the home. And for $2.99 for a box of 25 incense cones, you just can't go wrong. Plus, what a great stocking stuffer idea!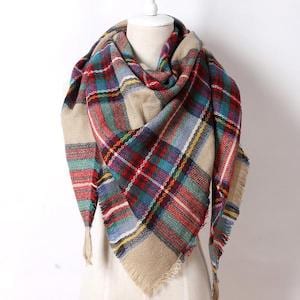 Our Square Plaid Blanket Scarves were such a hit in the fall anxiety subscription box, we decided to add them to our online anxiety store. However, we also added a more affordable option – the triangle scarf – that offers the same comfy style only in a smaller shape.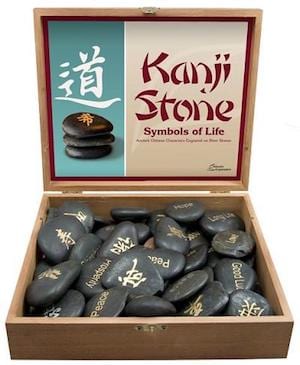 Kanji stones are river stones engraved with symbols of life, along with the English word of its meaning. They're excellent decor pieces (hello, stocking stuffer idea), and can also be used to meditate with or hold in times of need.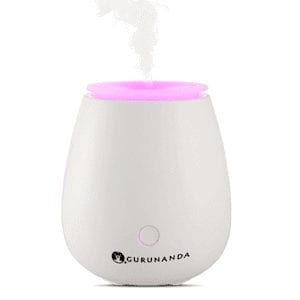 The perfect gift ideas for mental health don't have to end at home. This mini essential oil diffuser is a portable USB diffuser that makes harnessing the benefits of aromatherapy easy, whenever and wherever you are.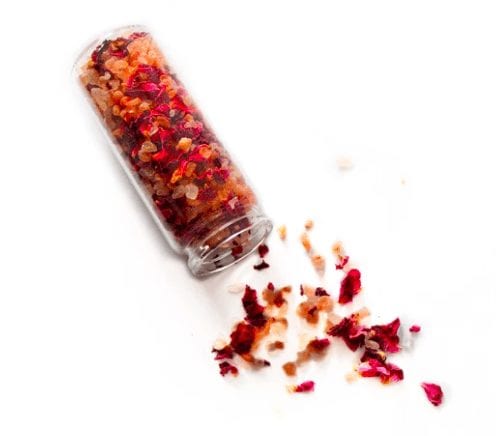 Infused with 84 minerals, this is one gift idea for mental health that is definitely a must! Himalayan bath salts are great for your skin and your mental health, as the minerals help replenish and rejuvenate your mind, body and spirit.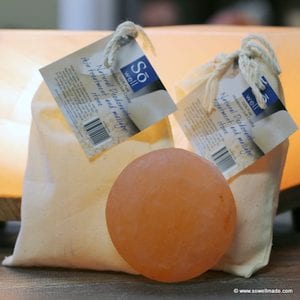 Speaking of Himalayan salts, what may surprise you is that they aren't just ingredients for your bath or latest dish. This Himalayan salt massage stone is  great to use, hot or cold, for various types of therapies. It's perfect for neutralizing and disinfecting properties in the body and due to its abilities to remove bacteria from your body, it can even be used as an all-natural deodorant.
Aromatherapy sprays are soooo good. They can be sprayed on your pillows for a sleepy night, used on the skin for hydration or to ease sore muscles, and of course, are amazing for alleviating stress and anxiety. This Reiki Room Spray is all about self-love and it smells amazing!
Essential oils can be super expensive but not when we find the best deals for you online! This essential oil roll-on is infused with scents that increase alertness and energize the brain.
Again, finding therapeutic essential oils for a decent price is often a challenge. So, when we found the Courage and Confidence essential oil on sale, we knew it had to be added to our list of gift ideas for mental health. The essential oils in this bottle come from deep in the forest and are known for creating inner strength, peace and confidence.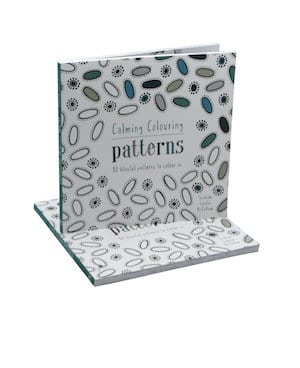 Colour your way to stress relief with this Calming Colorful Patterns adult colouring book. Art therapy has been used as a coping and healing method for many years and now, you can reap the benefits right in the comfort of your own home.
And there you have it – 17 gift ideas under $10! Still looking for more gift ideas for mental health? Stick around! We'll be creating all types of gift guides for the holiday season.
Another excellent gift idea that is more than $10 but absolutely priceless is online therapy. It's a much more affordable option, and you or your loved one can try it for free for an entire week. Here's your 7 Day FREE trial for online therapy.
---
This blog post is sponsored by BetterHelp online therapy, but all opinions are my own. I may receive compensation from BetterHelp or other sources if you purchase products or services through the links provided on this page.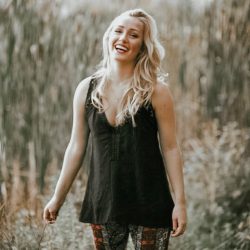 Latest posts by Chantal McCulligh
(see all)