Mental health problems are prevalent in the US. According to a report from Psychiatric.org, 1 in 5 Americans have suffered from a mental illness sometime in their lives. Coping with mental health problems is a journey that often requires the guidance and expertise of a mental health therapist or professional specializing in various aspects of mental wellbeing.
Types of Mental Health Professionals
While family offers valuable support, seeking help from trained individuals, such as a mental health therapist, counselor or psychiatrist, provides the necessary tools and strategies for managing these challenges. In this article, we will explore four professionals who play crucial roles in helping individuals navigate the complexities of mental health issues. 
Psychiatrists
Psychiatrists are doctors who are qualified to diagnose, treat, and prevent mental illnesses. They are uniquely equipped to approach mental health challenges from a medical perspective, combining biological, psychological, and social factors to provide comprehensive care. Unlike a mental health therapist, psychiatrists can prescribe medication to help manage your mental health symptoms.  
Here's a closer look at the crucial role psychiatrists play in helping individuals cope with mental health problems:
Comprehensive assessment: Psychiatrists begin by conducting thorough assessments that may involve medical history, psychological evaluations, and diagnostic tests. This comprehensive approach helps them accurately diagnose mental health disorders and rule out underlying medical conditions that may contribute to symptoms.

Medication management: In cases where medication is deemed appropriate, psychiatrists are authorized to prescribe a wide range of psychiatric medications. They carefully evaluate each individual's needs, monitor medication effectiveness, and adjust to ensure optimal treatment outcomes. Data shows that almost

252 million prescriptions

were written for mental health conditions in 2020.

Crisis intervention: In emergencies or during acute phases of mental health crises, psychiatrists are skilled in providing immediate crisis intervention.

Research and innovation: Psychiatrists are at the forefront of mental health research and innovation. They contribute to advancements in understanding the brain, developing new treatment modalities, and exploring emerging therapeutic options to continually improve mental health care.
Clinical Social Workers
Clinical social workers are trained professionals with a unique blend of mental health expertise. They also possess a deep understanding of social factors that impact well-being.
According to Keuka College, clinical social workers focus on assessing, diagnosing, treating, and preventing mental health problems. Moreover, they can also participate in general social work like other social workers. Hence, this field best suits professionals interested in offering therapeutic care. That means you can expect professional mental health care services from them.
They provide vital support to individuals coping with mental health problems by addressing psychological challenges and the broader social context in which they arise. From 2021-2031, there will be a requirement for 64,000 social workers. This also means it is an excellent career opportunity for those who want to help people struggling with mental health problems.
There are many offline and online Master's in Social Work (MSW) programs that offer training and specialization to professionals. Before working with any clinical social worker, check their education and experience. Go for someone with an offline or online MSW degree program certification. The certification ensures the professional has the right skills and expertise to help you.
Here's a closer look at the significant role clinical social workers play in assisting individuals on their journey to better mental health:
Holistic approach: Clinical social workers adopt a holistic approach to mental health care, recognizing that various social, economic, and environmental factors influence an individual's well-being. When developing treatment plans, they consider family dynamics, cultural background, socioeconomic status, and community resources.

Biopsychosocial assessment: Clinical social workers conduct biopsychosocial thorough evaluations, which take into account biological, psychological, and social factors that contribute to mental health concerns.

Individual and family therapy: Clinical social workers offer individual and family therapy sessions to address various mental health issues. They help individuals navigate challenges within the context of their relationships, promoting healthier communication, conflict resolution, and support systems.

Crisis intervention: During times of crisis, clinical social workers provide immediate support and intervention. They assess safety concerns, offer stabilization strategies, and connect individuals with appropriate resources to ensure their well-being.

Advocacy and resource referral: Clinical social workers are adept at connecting individuals with community resources, such as housing assistance, financial support, and healthcare services.
————————————————— Scroll to continue reading—————————————————

Psychologists (Mental Health Therapist)
Psychologists are mental health professionals who specialize in understanding human behavior, emotions, and thought processes. Through various therapeutic approaches, a mental health therapist helps individuals explore their inner worlds, develop coping strategies, and promote positive changes.
Let's take a closer look at the pivotal role a mental health therapist plays in helping you cope with mental health problems:
Therapeutic expertise: Psychologists are skilled in various therapeutic modalities, including cognitive-behavioral therapy (CBT), dialectical behavior therapy (DBT), psychodynamic therapy, and more. They use evidence-based techniques to guide individuals in understanding their thoughts, emotions, and behaviors, facilitating meaningful insights and personal growth.

Emotional regulation: Coping with mental health problems often involves learning effective emotional regulation strategies. Psychologists help individuals identify triggers, develop healthy coping mechanisms, and constructively navigate difficult emotions.

Cognitive restructuring: Negative thought patterns and distorted beliefs can contribute to mental health issues. Psychologists assist individuals in identifying and challenging these harmful patterns, promoting healthier thinking and self-perception.

Behavior modification: Psychologists help clients modify behavior patterns that may be contributing to mental health challenges. By setting achievable goals and implementing behavior change techniques, individuals can develop more adaptive ways of interacting with the world. Per recent studies, treatments like the BMT treatment plan have a

success rate of 80%

in obsessive-compulsive disorder (OCD) treatment.
Psychiatric Nurses
Psychiatric nurses are registered nurses with specialized training in mental health care. They are critical in providing comprehensive support to individuals coping with mental health problems similar to a mental health therapist, wih the addition of medical expertise.
Here's how psychiatric nurses contribute to the well-being of individuals dealing with mental health challenges:
Medication administration and management: One of the critical roles of psychiatric nurses is administering and managing medications prescribed by psychiatrists.

Assessment and diagnosis: Psychiatric nurses conduct thorough assessments to gather information about an individual's mental health history, symptoms, and overall well-being. This information helps guide treatment planning and diagnosis.

Therapeutic relationships: Building strong therapeutic relationships is a cornerstone of psychiatric nursing.
Finding a Mental Health Therapist
Seeking help from professionals with expertise in mental health is a crucial step toward effectively coping with mental health problems. Whether it's psychiatrists, social workers, or other specialists, each plays a unique role in providing the support needed for improved mental well-being.  Here are some of our top recommended options:

Remember that reaching out for help is a sign of strength. Whether you're seeking help from a mental health psychologist, psychiatrist, counselor or therapy notebook, you can receive the support needed to guide you through those difficult times, memories, emotions and thoughts. 
---
This blog post contains affiliate links,  but all opinions are my own. I may receive compensation from BetterHelp or other sources if you purchase products or services through the links provided on this page.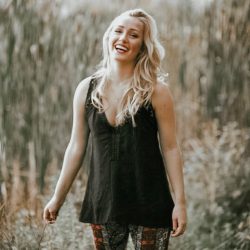 Latest posts by Chantal McCulligh
(see all)