Spending time outdoors has been shown to have numerous therapeutic benefits for mental health. From reducing stress and anxiety to improving mood and cognitive function, nature offers a wealth of benefits for those who seek it out. Spending time in nature can help you feel happier, healthier, and more connected to the world around you and there's plenty of science to support it. So,whether you're looking for a way to unwind after a long day or seeking relief from chronic stress or anxiety, the great outdoors may hold the key to a happier, healthier you.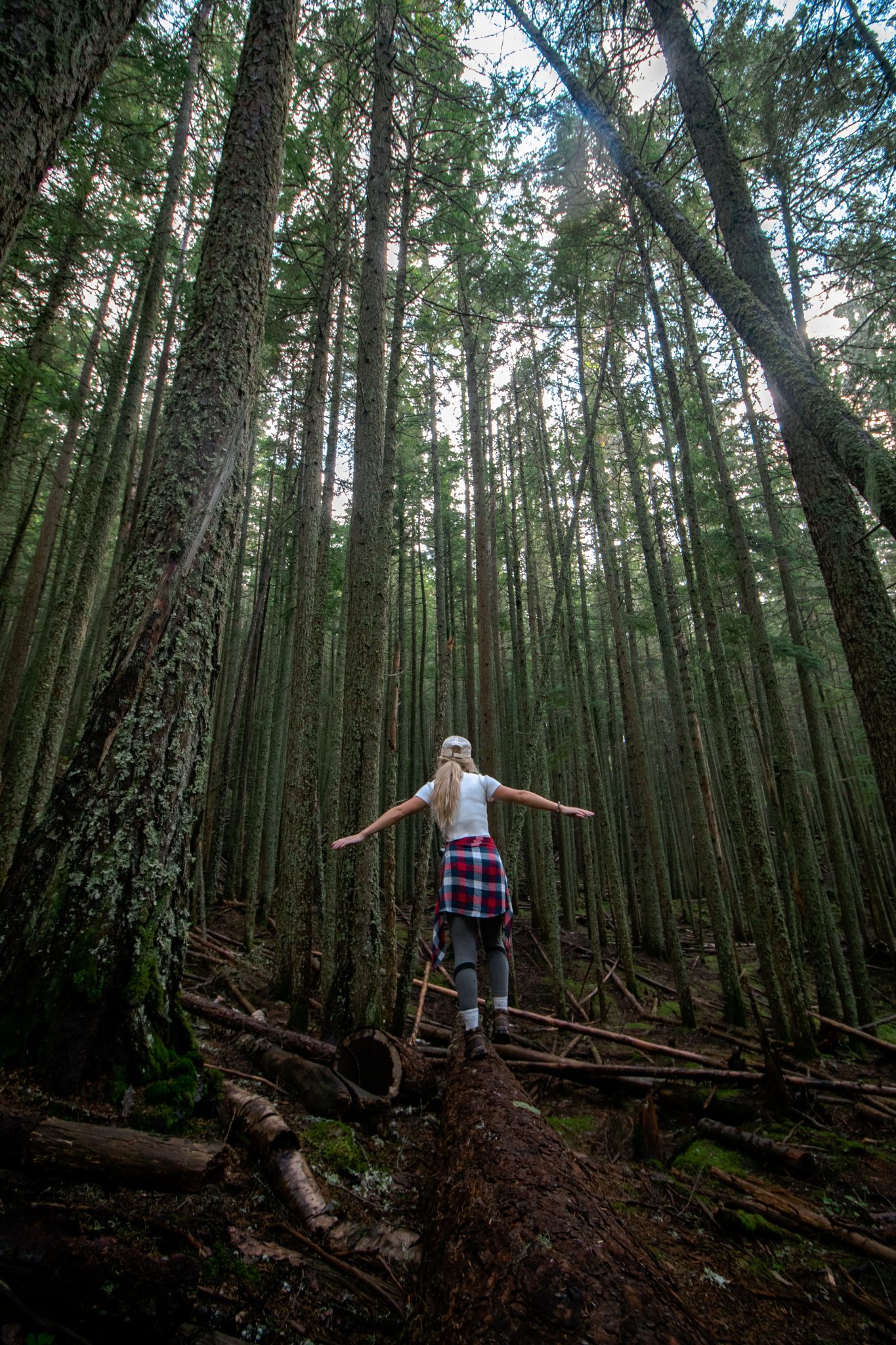 Benefits of Nature
Spending time in nature has all of the benefits you could ever want, both for your physical and mental health. Numerous studies have found the health benefits of spending time in nature, such as lower stress and anxiety levels, improved mood and emotional well-being, and a boost in creativity and cognitive function. The exposure to natural sunlight also serves as a good source of vitamin D. But that's not all. So, whether it's a walk in the park, a hike in the mountains, or a day at the beach, spending time in nature can have a significant positive impact on our overall health and well-being.
Reduces stress and anxiety
Spending time in nature has been shown to reduce stress and anxiety levels. A study conducted by the University of Michigan found that walking in nature for just 20 minutes a day can significantly reduce cortisol levels, which is the hormone associated with stress. Nature also has a calming effect on the mind, and being surrounded by greenery and fresh air can help us relax and unwind.
Boosts your mood and mental health
Getting out in nature can also have a positive impact on your mood and overall mental health and wellness. Research has shown that exposure to nature can increase feelings of happiness, contentment, and overall well-being. Studies also found that people who spend time in nature reported higher levels of vitality and lower levels of tension and depression.
Some known benefits of nature for your mental health are:
Improves mood
Reduces stress and anger
Induces relaxation
Improves confidence and self-esteem
Encourages you to be social and get to know new people
Creates a sense of connection
Reduces loneliness
Lowers cortisol levels
Improves your physical health
In addition to its mental health benefits, spending time in nature can also have a positive impact on our physical health. Being outdoors exposes us to natural sunlight, which is a good source of vitamin D. Vitamin D is important for bone health, immune system function, and overall well-being and can be an excellent remedy for seasonal affective disorder.
Spending time in nature can also encourage physical activity, whether it's hiking, biking, or simply walking. This is key since regular physical activity can drastically improve your mental health, reduce stress and anxiety and even lower the risk of chronic diseases such as heart disease, diabetes, and obesity.
Some additional benefits of nature for your physical health are:
Reduces blood pressure
Promotes cancer-fighting cells
Eases depression and anxiety
Helps treat ADD and ADHD
Helps with sleep disorders, such as insomnia and sleep anxiety
Eases muscle tension
Reduces pain
Boosts your creativity and cognitive function
If you're stuck in a mental health fog, spending time in nature can help boost creativity and cognitive function. A study conducted by the University of Utah found that participants who spent four days in nature without any technology or distractions improved their creative problem-solving abilities by 50%. Nature also provides a break from the constant stimulation of our digital devices and allows our brains to rest and recharge.
Improves your sleep
Sleep is a major factor when it comes to reducing anxiety and improving your overall physical, emotional and mental health. Unfortunately, many people suffering from sleep disorders that make it seemingly impossible to get the rest they need. The good news: spending time in nature can improve sleep quality. Your internal clock aligns with the sun, keeping you awake during daylight hours and tired when darkness falls. So getting in some daily doses of sunlight can improve sleep quality and positively affect the time it takes you to fall asleep, helping you feel more tired when the sun goes down.
Connects you with the natural world
Finally, getting outdoors and into nature can help you connect with the natural world. In our fast-paced, technology-driven society, it's easy to lose touch with the world around us. Spending time in nature can help us appreciate the beauty and wonder of the natural world and cultivate a sense of awe and gratitude. This connection to nature can inspire you to take better care of the environment and make more sustainable choices in our daily lives.
How to Get The Best Benefits of Nature
Research has shown that spending at least 2 hours per week in nature, either at once or in multiple visits, can significantly improve your health and well-being. Before heading out, make sure the area you choose is safe and comfortable. Then, to fully benefit from your time in nature, focus on being present. Take a few deep breaths and take a moment to listen to the sounds of your surroundings.
A Little Goes a Long Way
One of the many great things about the benefits of nature is that a little goes a long way. As little as 20 minutes or sitting in front of a window can give you the mental and physical boost you're looking for. However, it is highly recommended to fully immerse yourself in the practice because it just feels so good! So, make it a goal to go on a daily walk around the block, open your windows and let the fresh air in, or park further away from the entrance door. Little steps (quite literally) can make a huge impact.
Take your workouts outside
While taking a walk in the woods can help relieve stress, consider taking your workout outdoors too. Exercising in nature can reduce the risk of mental health problems by up to 50% when done regularly. So, make the most of your time outdoors by incorporating physical activity and taking advantage of the natural surroundings. An incredible way to get the best of all worlds: nature, mental health, breath work and physical activity, is to take your online yoga class to a local park or field.
Practice Forest Bathing
Forest Bathing, also known as Shinrin-yoku, is a practice that originated in Japan in the 1980s. Its purpose is to combat tech burnout and encourage individuals to connect with and protect green spaces. This practice is open-ended, with no specific guidelines on what one should experience and it can be as simple as immersing yourself in nature and engaging with the sights, sounds, and smells of the area. Some people like to also incorporate deep breathing exercises or meditation to maximize the therapeutic benefits. Either way, whatever way you choose to practice, forest bathing has been shown to have a variety of physical and mental health benefits, such as:
Reduced stress levels: Spending time in nature has been shown to reduce levels of the stress hormone cortisol, leading to decreased feelings of stress and anxiety.
Improved mood: Exposure to nature has been linked to improved mood and increased feelings of well-being.
Boosted immune system: Even essential oils produced by trees and plants, called phytoncides, have been shown to boost the immune system and increase the production of natural killer cells, which fight off viruses and cancer cells.
Lower blood pressure and heart rate: Being in nature has been shown to lower blood pressure and heart rate, which can reduce the risk of heart disease and stroke.
Increased creativity and cognitive function: Exposure to nature has been linked to improved cognitive function, including increased creativity and problem-solving skills.
Start nature therapy
Nature therapy, which is also referred to as ecotherapy, is a form of therapy that involves being in nature to promote personal growth and healing, with a particular focus on mental health. It is also commonly known as green care, green exercise, green therapy, or horticulture therapy. While these terms are sometimes used to describe various outdoor activities, they can also refer to specific nature therapy programs.
The definition of nature therapy may differ from one individual to another, but it generally involves a trained and supportive professional, such as a therapist, an outdoor setting that is surrounded by nature and activities that promote an appreciation and exploration of the natural environment.
There are various types of ecotherapy to choose from, such as:
Adventure therapy: Uses nature-based activities in individual or group settings, such as rafting or rock climbing.
Animal-assisted interventions or therapy: Spending time with animals, either through feeding or petting (interventions) or building a therapeutic relationship with animals like dogs or horses (therapy).
Arts and crafts: Combines creative crafts with nature, using natural materials or green spaces as inspiration for art.
Conservation: Pairs protection of nature with physical exercise.
Dark nature: Activities take place at night, such as stargazing.
Green exercise: Physical activities in green spaces, such as running, walking, or biking.
Therapeutic farming: Participating in farming activities like growing crops or taking care of animals.
Therapeutic horticulture: Involves gardening, growing food in community gardens, and sometimes selling home-grown crops at a farmer's market.
Wilderness therapy: Group therapy that involves spending time in the wild doing activities like hiking or building shelters.
Fake it if you can't make it
If you're finding it hard to make time to get outdoors, take note: research indicates that even small doses of nature can have a positive impact on your well-being. There is plenty of evidence that you will still get a range of benefits just by putting a houseplant in your room or looking at the trees from your window at home.
Studies have also shown that artificial representations of nature, such as sounds, images and smells (hello, essential oils!), can have positive health effects. For instance, listening to nature sounds through headphones has been found to help people recover faster from stress.
Here are some fun ways to fake nature for all the benefits: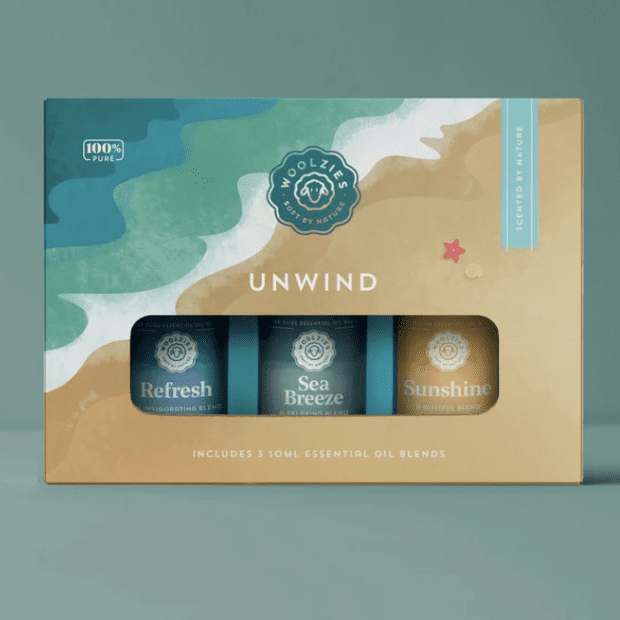 Nature offers numerous benefits to our physical, mental, and emotional well-being. Research has shown that spending time in nature can reduce stress, anxiety, and depression, improve mood, boost cognitive function, and enhance creativity. Additionally, nature-based therapies, such as forest bathing and ecotherapy, have gained popularity as effective treatments for a variety of mental health conditions. As we continue to face the challenges of modern life, it's important to prioritize spending time in nature and recognize the profound impact it can have on our health and well-being.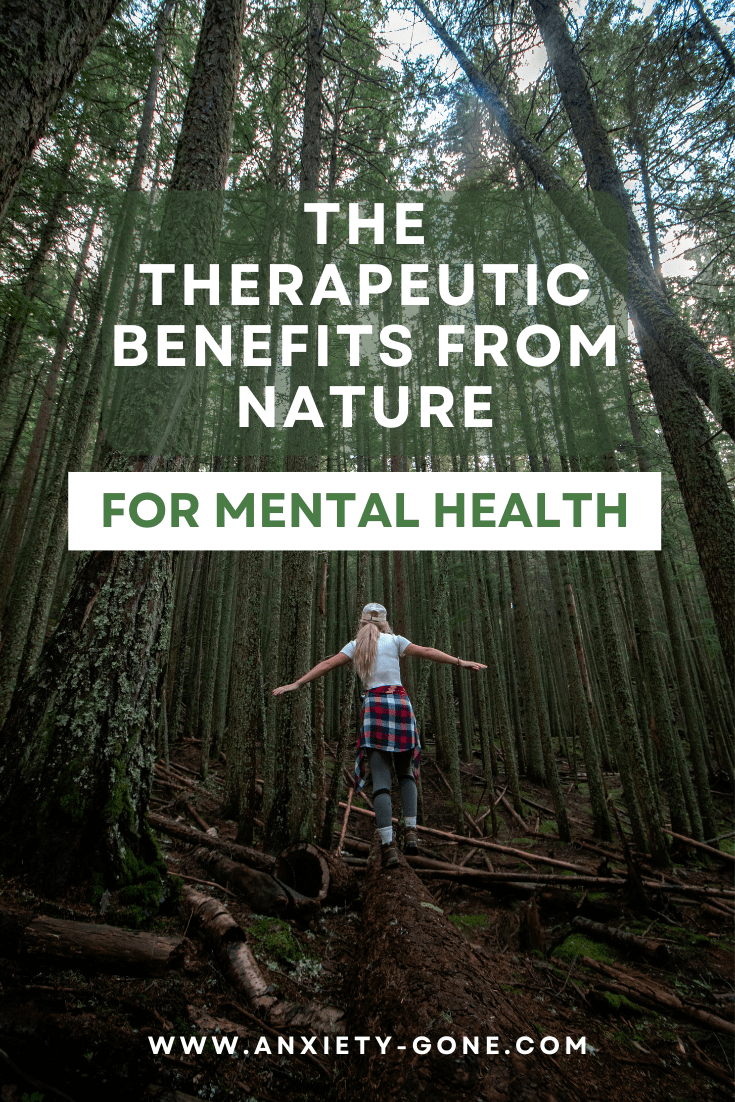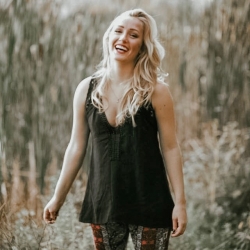 Latest posts by Chantal McCulligh
(see all)