So, you love each other, you're in a stable relationship, and you're dreaming about living with your partner happily ever after, right? Well, it's time to listen up.  Love isn't the only ingredient needed to turn your relationship or marriage into a fulfilling one. In fact, more than a single factor might affect the longevity of your relationship, according to an expert in relationship counselling in Singapore, So, let's keep reading to know more about it.
How to Build a Healthy Relationship
Relationships are like gardens.  With a little love, care, and attention, they can bloom beautifully over time. However, just like gardens, they need the right environment to thrive.  In the world of relationships, there are several factors that can either nurture or hinder their longevity. Let's take a look at five of these important elements.
1. Communication
Imagine a car without a steering wheel – it won't get very far. Communication is the steering wheel of a relationship. It's how we express our feelings, needs, and dreams. When partners communicate openly and honestly, it strengthens the foundation of their relationship. They share their joys and concerns, building trust and understanding.
On the flip side, when communication breaks down, misunderstandings and resentment can take root, causing the relationship to wither. So, the more you talk, the better.
2. Trust and Respect
Trust is the glue that holds a relationship together. It's built over time through consistent actions and honesty. When partners trust each other, they feel safe and secure, knowing that they can rely on one another.
Respect goes hand-in-hand with trust. It means valuing each other's opinions, boundaries, and individuality. Without trust and respect, a relationship can become shaky, leading to cracks that may be hard to mend.
3. Shared Values and Goals
Think of your relationship as a team. Teams work best when they have common goals and values. It can be things like financial stability, family planning, or hobbies and interests. When partners align on these important aspects, they're more likely to work together, support each other, and grow as a unit. If there's a fundamental disconnect in values or goals, it might lead to conflicts and feelings of being out of sync.
4. Quality Time Together
Life gets busy, we all know that. But spending quality time together is like watering your relationship garden. It helps it thrive and flourish. This doesn't mean you have to be glued to each other 24/7. It's about making meaningful connections, whether it's through date nights, shared activities, or just quiet moments together.
Neglecting quality time can make a relationship feel neglected and unimportant. So, be sure to spend some time with your partner whenever you get the time, even if it's for an hour.
5. Adaptability
Life is full of changes – big and small. Whether it's a new job, a move, or a shift in personal goals, being adaptable is crucial.
Relationships that can weather these changes together tend to last longer.
It means being open to compromise, finding several new ways to support each other, or being flexible in your expectations. Stubbornness or an unwillingness to adapt can lead to stagnation or even the eventual erosion of the relationship.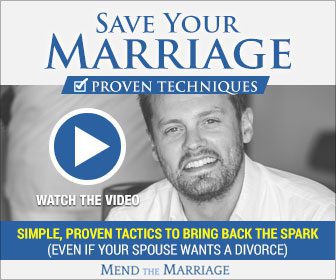 So, there you have it! These five factors – communication, trust and respect, shared values and goals, quality time together, and adaptability – are like the sunshine, soil, and water for your relationship garden. They are the key to learning how to build a healthy relationship and nurturing them can help your relationship not only survive but thrive over the long haul. Remember, relationships are a journey, not a destination.
Keep tending to your garden, and you'll see it grow more beautiful with each passing season.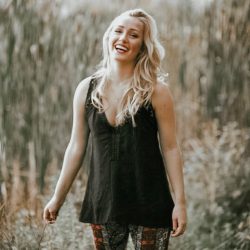 Latest posts by Chantal McCulligh
(see all)