The vagus nerve is truly a superpower within your body, especially when it comes to anxiety as it can counteract your fight/flight system and be activated to induce calm during or after an episode of anxiety or a panic attack. A healthy vagus nerve function also allows you to feel calmer, clearer and more compassionate on a regular basis, amongst many other things that boost your mental health and wellbeing. By learning how your vagus nerve and anxiety go hand-in-hand, you can start working with your nervous system instead of feeling trapped by it.
What is the Vagus Nerve?
The vagus nerve is the longest cranial nerve in the body, connecting your brain to various parts of your body ranging from your head to your toe. It performs four primary functions: sensory, special sensory, motor, and parasympathetic.
Your parasympathetic nervous system is a network of nerves that help relax your body after periods of stress or danger. For example, when your brain detects a threat, it initiates the fight or flight response through the sympathetic nervous system. On the other hand, the parasympathetic nervous system functions as its counterpart, working to bring a sense of calmness and relaxation. Once the danger has passed, such as being safely pulled out of harm's way, the parasympathetic nervous system kicks in, signaling that the distress is over and it's time to rest.
Vagus Nerve and Anxiety
To understand your vagus nerve and anxiety, it can help to know the makeup of this powerful nerve. Your vagus nerve has dorsal and ventral parts, with the dorsal being in the back and the ventral being in the front. During periods of neuroception, when your neural circuits are determining whether situations or people are safe, dangerous, or life threatening, danger activates the dorsal and safety cues activate the ventral.
By learning vagus nerve stimulation, you can activate the ventral parts of  your vagus nerve when you're experiencing anxiety to activate calmness and relaxation. This also allows you to respond more mindfully, as you are able to cultivate a greater sense of awareness and make conscious choices in your actions and reactions. Put all of this together and using agus nerve stimulation can help you maintain a balanced, calm state of being enriched with mindfulness and intention.
But that's not all; with vagus nerve stimulation you can also:
Ignite a sense of care and concern for yourself and others: People with a strong vagal nerve function experience greater compassion and love for others. They're the ones who are more likely to step in and stand up against bullies or willingly sacrifice their time to help someone else.
Manage stress and fears: The vagus nerve not only plays a vital role in managing fears but also contributes to your overall response to stress and anxiety. It helps facilitate the "gut feeling" when something feels off or dangerous, helping you navigate and cope with stressful, anxiety-inducing, and fearful situations.
Regulate your emotions: Studies have found that a healthy vagus nerve function enhances a person's ability to recognize emotions, allowing for stronger emotional regulation.
Triggers That Disrupt a Healthy Vagus Nerve Function
It's important to recognize the triggers that can disrupt your vagus nerve function, so you know when to activate your vagus nerve for an extra boost of calmness, relaxation and emotional support.
There are various triggers that can disrupt a healthy vagus nerve function, such as:
Emotional stress
Fear
Having bloodwork done or seeing blood
Heat
Hunger
Gastrointestinal illnesses
Pain
Standing for a long period of time
Standing up too quickly
Trauma
Viral infections
Vagus Nerve Location
To harness the benefits your vagus nerve has to offer, you need to first know where to find the vagus nerve location. The vagus nerve runs from the brain to the abdomen. It runs down the left side and right side of your neck. These are the areas you'll want to focus on when using vagus nerve stimulation.
Benefits of Vagus Nerve Stimulation
The health and balance of your vagus nerve is crucial for both your physical and mental health and wellbeing. When your vagus nerve function is out of balance, it can potentially impact various aspects of your health. However, the good news is that you can maintaining a healthy vagus nerve or taking the steps to stimulate and improve the function of your vagus nerve can produce many powerful benefits, such as:
Cultivate more compassion
Minimize seizures in those with epilepsy
Treat depression
Regulate your emotions
Increase feelings of calmness
Lower your heart rate – particularly helpful during an anxiety attack
Reduce inflammation
Minimize headaches and migraines
Decrease blood pressure
Reduce symptoms of chronic depression
Boost immune system
Induce relaxation to combat anxiety
Treat PTSD
How to Stimulate Your Vagus Nerve At Home
Not only can you use vagus nerve stimulation to help in times of high stress and anxiety, but you can also learn how to maintain a healthy vagus nerve function so it works even without activation. We have a complete list of ways to activate your vagus nerve. In the meantime, here are some simple ways you can stimulate your vagus nerve to get it working properly or to induce calmness and relaxation during times of high stress and anxiety: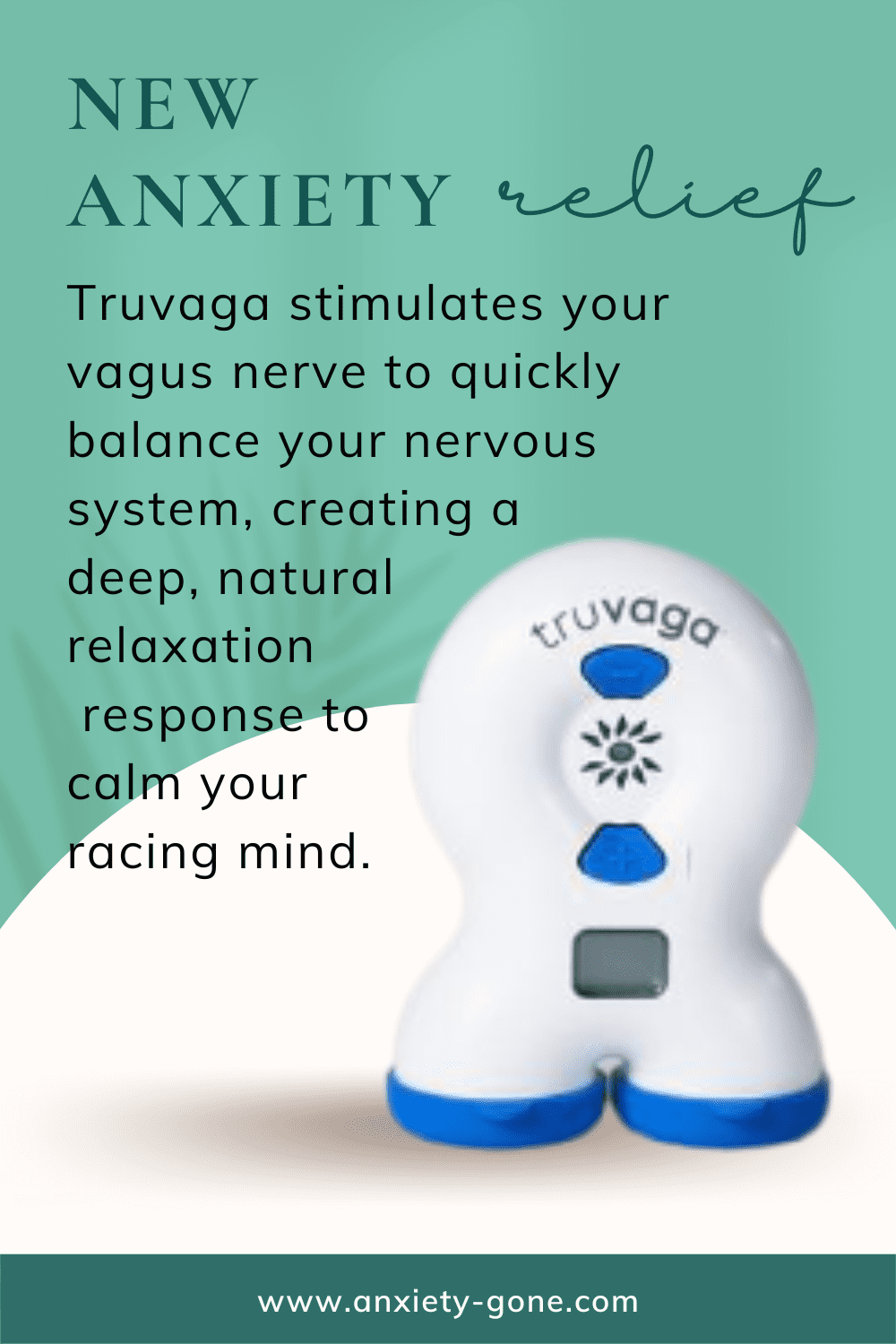 Remember, the vagus nerve is not just a fascinating part of our biology, but also a potential ally in managing anxiety. By understanding its role and exploring techniques to stimulate its function, you can embark on a journey towards finding greater calm and peace within yourself. Embrace the power of the vagus nerve and know that you have the ability to navigate anxiety with resilience and grace. You've got this!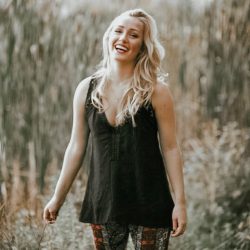 Latest posts by Chantal McCulligh
(see all)