If the pandemic taught the corporate world anything, it's that investing in employee wellness is paramount to productivity. According to Gallup's 2021 'State of the Global Workplace report, Canadian and American workers ranked the highest for daily stress at a staggering 57%. With a recession on the horizon for Canadian workers and Americans dealing with political and market instability, now is the time for employers to avoid employee burnout. Here are 7 great ways corporate leaders can support employee health and wellness and overall workplace wellness in the coming months. 
Ways to Support Workplace Wellness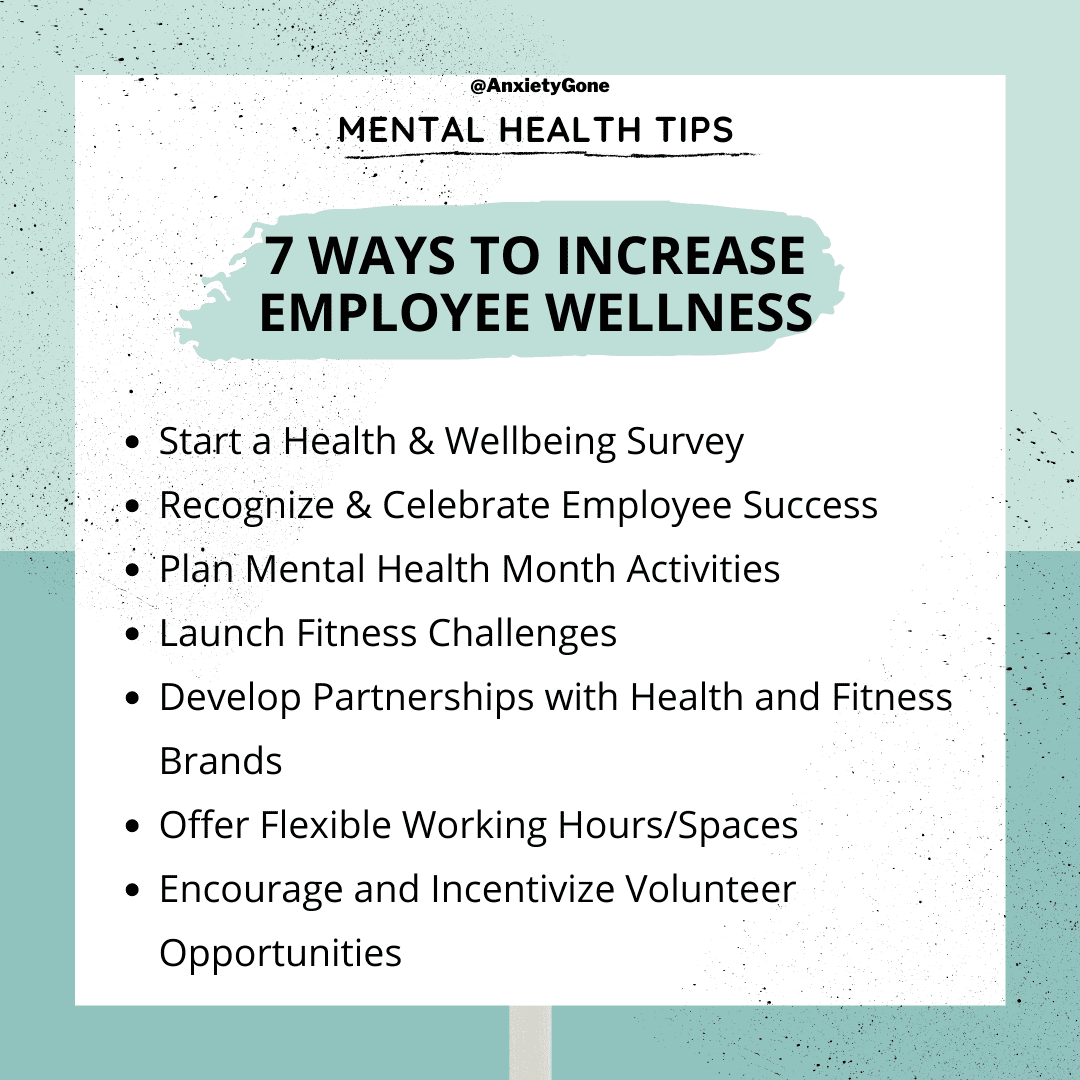 Start a Health & Wellbeing Survey 
Well-crafted health surveys are a fantastic, anonymous way for employers to get a baseline and determine where employees are with their health. Survey results will show employers what their workers are struggling with, their long-term goals, and other relevant information that may be used to develop mental health initiatives and programs. 
Recognize & Celebrate Employee Success 
A common complaint among dissatisfied employees is they don't feel their efforts and successes are acknowledged. Whether it's a company-wide shout-out over email or a quick meeting to discuss company wins, ensuring that employees are singled out for their exceptional work is one of the best ways to boost morale, support mental wellness and help employees feel connected to their workplace.
Plan Mental Health Month Activities 
May is Mental Health Awareness month, and employers can seize the opportunity to open up a dialogue about mental health in the workplace . Leaders can send their staff a corporate wellness package, plan a health and wellness-focused activity like a group yoga session, bring in a registered massage therapist, or have an expert lead a mindfulness and meditation session. Mental health activities should be inclusive, and all levels of management and staff should be encouraged to participate. 
Keep in mind, while mental health months are an excellent time to honour employee wellness, your overall corporate wellness efforts shouldn't be isolated to just one certain month. Instead, aim to promote workplace wellness every day, week or month, every year.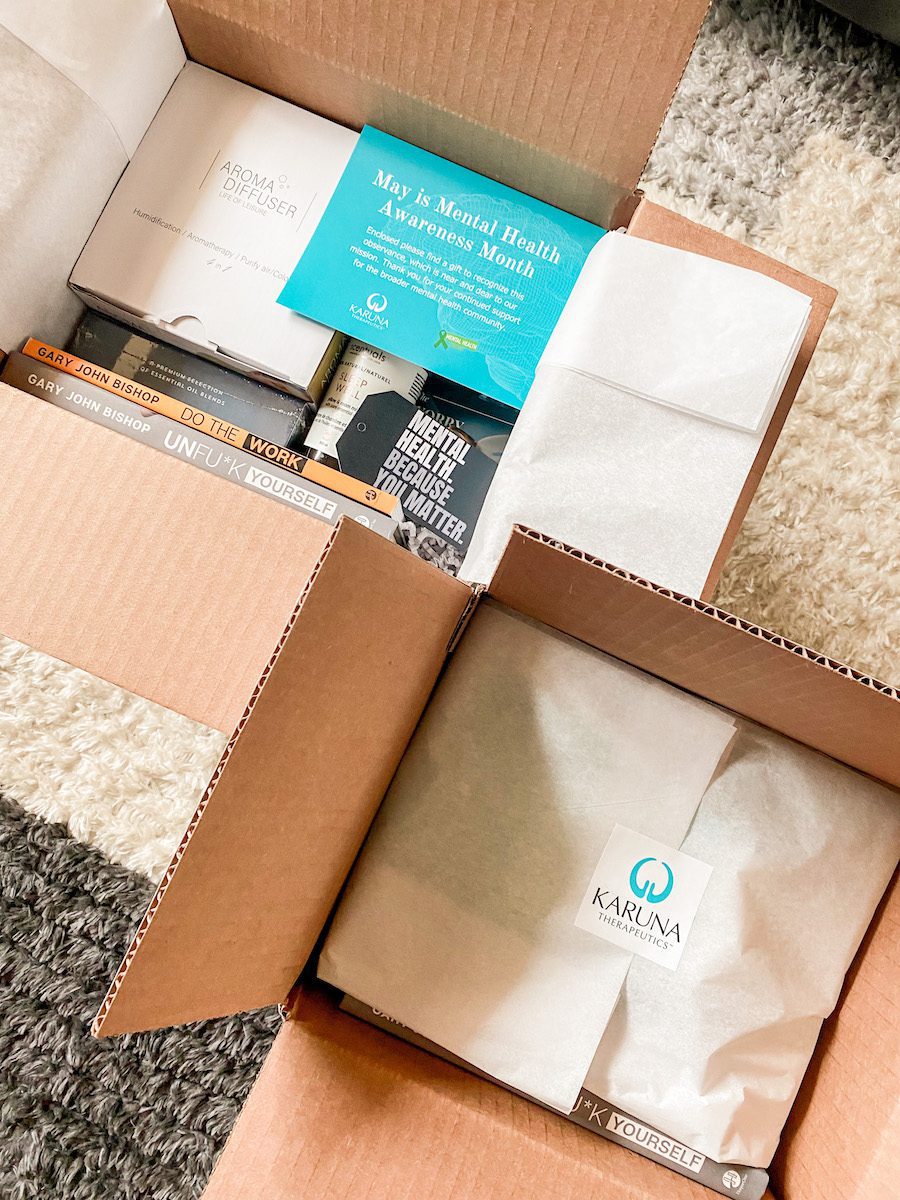 Launch Fitness Challenges 
The corporate world is naturally competitive, and one of the reasons fitness challenges are so successful is because they're a blend of competition and fun. Employers can divide the company into teams, run individual challenges, or both. Several platforms and programs are designed specifically for businesses of all staff sizes and abilities. See who can get the most steps in for the month or set up a challenge to encourage employees to do yoga or meditation each day. 
Develop Partnerships with Health and Fitness Brands 
Not everyone has access to the right tools, nor do they have the means to start a fitness challenge, new workout regime, or health initiative. Employers can even be playing field for everyone by partnering with health and fitness brands to provide staff with the latest gear. Whether it's yoga balls, bands, or step-trackers, having the right gear can help staff feel empowered and motivated to achieve their health and wellness goals.
However, it's not just about the physical equipment; personalized healthcare services can also play a vital role in supporting individuals' well-being. Businesses can consider the services of companies, such as Concierge MD in Los Angeles, which is a mobile service that brings personalized medical attention directly to individuals' doorsteps. This convenient approach eliminates the need for time-consuming visits to a clinic or hospital, making healthcare more accessible and efficient.
Not sure what relaxation items are good for employee wellness? Our corporate wellness boxes offer custom-made wellness kits that include all kinds of calming item, self-care products, and relaxation gear that suits your brand and mission. 
Offer Flexible Working Hours/Spaces 
Over the past two years, much of the workforce transitioned from the office to being at home. In Canada alone, from April 2020 to June 2021, 30% of the labour force worked from home. While this wasn't ideal for everyone, this arrangement gave employees greater flexibility, reduced commuting hours, and struck a better work-life balance for many. When businesses welcomed staff back, not everyone was eager to return. Companies that don't want to avoid being caught up in the 'Great Resignation' would be wise to offer employees the opportunity to work remotely and in the office.  Worried about productivity? Prioritizing workplace wellness can help, as more than 90%  of business leaders say that promoting wellness at work can affect employee productivity and performance, according to studies conducted by Health Enhancement Research Organization (HERO).
Encourage and Incentivize Volunteer Opportunities 
Countless scientific studies have proven that helping others boosts serotonin, establishes a strong sense of wellbeing, and helps to lower depression. Whether an organization runs a non-profit or sponsors a series of external charities, encouraging staff to commit their time and efforts to causes they are passionate about will contribute to an overall more productive and happy workforce. Taking steps to match individual employees with organizations they care about is another way to build employee loyalty and trust. 
Companies that take a vested interest in the health and wellbeing of their staff will see higher levels of productivity, build close-knit teams, promote healthy company culture, and experience significantly less employee turnover. These simple tips can help you increase employee wellness and they only take mere minutes to plan and implement. You can even leave it to us and we will curate a mental health box for your employees and ship it right to their addresses.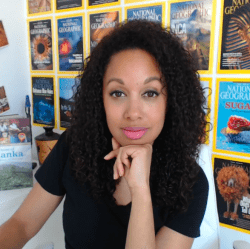 Latest posts by Jordana Manchester
(see all)