Everyone talks about the many CBD benefits for anxiety but no one talks about how difficult it is to understand the different products available. I've spent many days sifting through websites trying to figure out what this CBD means and what that ingredient does, only to leave the website without making a purchase. And it isn't the website or company's fault. Using CBD to treat anxiety is hard to understand. The good news is that I did find the perfect and easiest way to start enjoying the CBD benefits for anxiety and it's through Hemp Crate Co.
A Premium Monthly CBD Subscription Box
Hemp Crate Co is the ultimate package for getting the CBD benefits for anxiety into your life, without the hassle of trying to figure out which products are worth your time and money. The subscription box already sifts through the different CBD products to find the best ones. Then, it packages it all up in a monthly box that arrives right at your door step.
Benefits of CBD for Anxiety
As an avid user of CBD for anxiety, I strongly suggest giving it a try because it has made a drastic change in the way I feel from a day-to-day basis. I've also written several posts about how CBD helps anxiety and other mental health disorders, but here is a crash course:
Serotonin is a neurotransmitter which plays a major role in nearly all mood disorders. Anxiety, depression and stress are all examples of mood disorders caused by unregulated levels of serotonin.
The therapeutic use of CBD for anxiety involves the regulation of the endocannabinoid system (ECS). With direct interaction with the CB1 receptors in the brain, CBD can modulate existing serotonin levels, and boost serotonin production.
Benefits of Using Hemp Crate Co
It is the highest rated CBD subscription box and I totally understand why. (Psst: Pair these subscription boxes with our Anxiety subscription boxes and you're set!)
For me personally, I loved that I didn't have to try to figure out which CBD products to get to add the CBD benefits for anxiety into my day. Everything is already done for you with Hemp Crate Co. They've already gone through the millions of different products to find the best ones. Then, they put it in a crate with other unique products for a full month's supply of CBD to treat anxiety.
Another really awesome thing is that you don't just receive typical CBD products either. Hemp Crate Co comes with all different types of really unique items to try, such as:
CBD and melatonin sleep gummies (great for you anxious insomniacs out there)
Honey CBD sticks that can be added into teas,
CBD sleep oral sprays
Bottled water infused with CBD
CBD bath bombs
Daily doses of CBD
… And so much more
You even get a full bottle of CBD oil, which is worth the price of the box itself; if you've ever bought quality CBD before, you know that stuff isn't cheap!
P.S. The Dr. Norm CBD cookies are GODSEND!
Three Crates Full of CBD Benefits for Anxiety
Hemp Crate Co has three different CBD crates to choose from that sends you a months supply of CBD products each month, so you never have to go out and make a bunch of purchases at different stores. Just get a box and everything you need for 30 days comes right to you.
Hempa the Explorer
Starter
If you're new to the using CBD for anxiety and want to see what all the rage is about, the Hempa the Explorer is a great starter package. It comes with 4-6 premium CBD products for a 30 day supply. Some of the items include CBD oils, bath bombs, CBD tea, hemp lip balm, pain rubs, capsules, and gummies.
Pro
Then, there is a larger version of the starter package, Hempa the Explorer Pro Crate. This comes with 5-8 CBD items (instead of 4-6) with higher density items (higher dosage). To elaborate on this more, when starting CBD you take a low dosage and then slowly increase until you find the amount that feels best.
This CBD box comes with CBD chocolate bars, coffees, teas, oils, and other neat products that give you a daily dose of CBD benefits for 30 days.
Health and Wellness
Starter
You can also choose the Health and Wellness starter package which includes 4-6 premium CBD products for a 30 day supply. These items include topical balms, CBD capsules, Sleepy Z Gummies, CBD tinctures and other items that help you relax so you can restore.
Pro
Once you get start using CBD for anxiety, you'll likely want to increase the amount you take which can be done by upgrading to the pro version of the box you like. The Health and Wellness Pro box comes with 5-8 premium CBD items such as lotions, pain patches, travel items, bath bombs moisturizers, CBD tinctures and many more.
Hemp Crate Co also has CBD boxes available for dogs and cats and once you start to experience just the natural benefits that come from CBD, you'll want to infuse it into all aspects of your life. True story – my dogs even take CBD now.
You're probably looking to add CBD into your day for better physical, mental and emotional health. Having to get insanely stressed out just to find the best products is counterintuitive. Hemp Crate Co makes it easy to take CBD for anxiety and to find new products. They even offer an assistance program for veterans, low-income and long term disability, which I love! The company obviously believes in their product and crated Hemp Crate Co to help others, as opposed to using it to fill their own pockets.
For more information, check them out on the official Hemp Crate Co website.
**CBD is an excellent way to help manage anxiety symptoms. If you are experiencing a crisis situation or need aded professional assistance, please speak with a professional at Better Help, my absolute favourite online therapy for anxiety platform.
---
This blog post is sponsored by BetterHelp online therapy, but all opinions are my own. I may receive compensation from BetterHelp or other sources if you purchase products or services through the links provided on this page.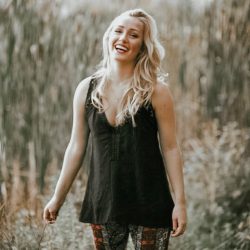 Latest posts by Chantal McCulligh
(see all)