Emerging from a period of mental distress can feel overwhelming – even impossible at times. Something at simple as getting out of bed can feel like it sucks all of the energy out of you. But the most important thing to remember is that it's doable. Taking the first step towards feeling better is always the hardest, but it's also always worth it. To make the process of fixing your mental health, start with small, achievable goals and gradually build on them. Overtime, you will see a significant improvement in your mental health and mood. So, let's get started with some  simple and practical ways to improve your mental health – from the ground up.
Simple Ways to Improve Your Mental Health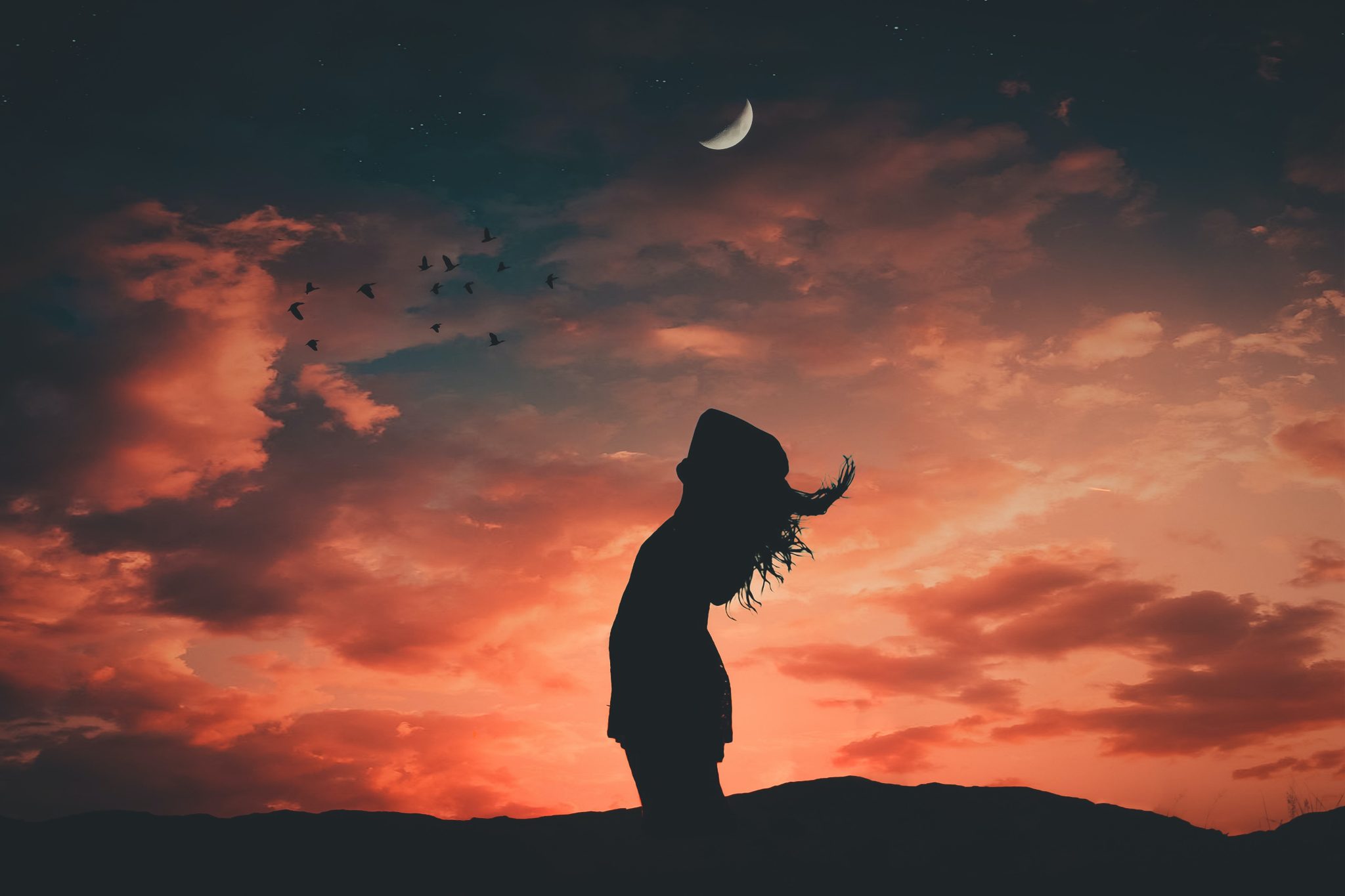 Mental health is a vital aspect of our overall well-being. It impacts how we feel, think, and behave, and affects our relationships, work, and daily life. Taking care of our mental health is crucial for a fulfilling and happy life, but it can be challenging to know where to start. Fortunately, there are many ways to improve mental health, from small daily practices to seeking professional help.
1. Remind Yourself That You Are Not Alone
It's important to remember that you are not alone if you're experiencing symptoms of mental illness. One out of every five people go through the same thing. Life can be unpredictable and overwhelming, and it's okay to admit when things get tough. Mental illness is not something to be ashamed of, and seeking help is a sign of strength. While there may be people who don't understand or may say insensitive things, it's important to know that most people want to help. There are resources available, and support is out there. You don't have to go through this alone.
2. Start with Basic Hygiene
The first thing that goes when you start to fall into a mental health slump tends to be your hygiene. So, one of the first things to tackle when improving your mental health is just that: wake up, get out of bed, shower, brush your teeth, bomb your hair and get dressed. These things may seem easy like easy tasks to some but anyone trying to pull themselves out of a mental health funk know just how difficult these simple tasks can be. You can even crawl back into bed afterward if that's what motivates you to get up in the first place, but you probably won't feel the need to. A good start can go a long way for a great day. 
3. Prioritize Your Self Care
It's common and easy to underestimate the power of self-care and to put it off until you feel better. However, the truth is that you won't start to feel better until you prioritize self-care. Taking care of your body is crucial for mental health recovery. This includes eating regular, healthy meals and avoiding excessive caffeine and sugar. Prioritize getting enough sleep, which may require limiting screen time before bed or using a weighted sleep mask and sleep essential oil spray. Find a physical activity that you enjoy, such as walking or another form of exercise. By treating yourself with kindness, you can start to believe that you are worthy of care and healing.
4. Make Your Bed
Making your bed first thing in the morning gives you an immediate sense of accomplishment and motivation which can carry on into the rest of your day. Not only will these tasks give you a boost to (want to) start the day but having a repetitive morning routine will also create a sense of normalcy and can keep you calm. So, prioritize this one simple tasks each morning as you work to rebuild your mental health. 
It'll also help you get a better sleep at night too.
5. Repeat Positive Affirmations
Affirmations are phrases that you repeat to yourself to help shift your subconscious thoughts. By using positive affirmations regularly, you can start to replace any negative beliefs or thoughts with positive ones. This can really help you feel more confident, positive, and ambitious.
Research also shows that positive affirmations can have a powerful impact on the brain. They can activate areas of the brain that are linked to processing and reward, which can help boost self-esteem and confidence. In addition, studies have suggested that positive affirmations can be an effective tool for building and restoring self-competence. By regularly repeating positive statements to oneself, individuals can start to change their thought patterns and beliefs about themselves, leading to a more positive self-image and overall well-being.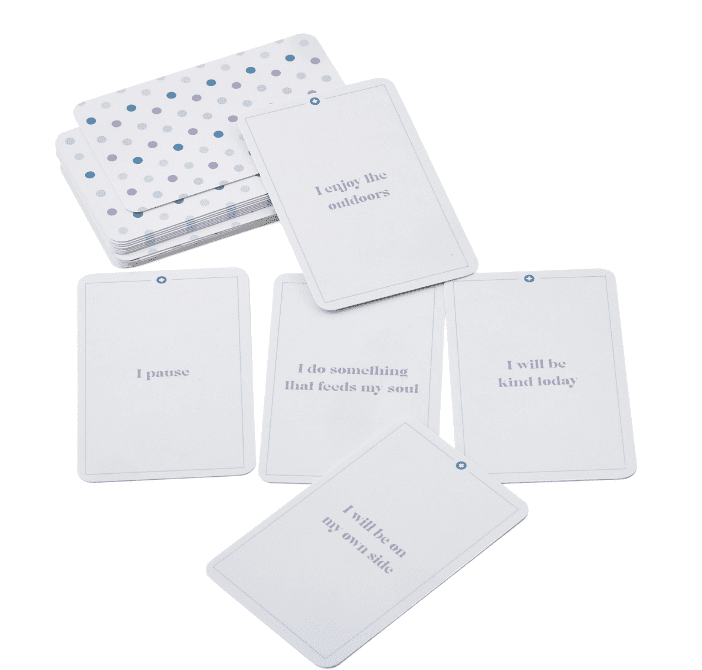 6. Take a Daily Walk
A quick 20 minute walk, preferably in nature or outdoors, can work wonders for your mental. Studies have found that it can decrease depression and anxiety, lower stress levels, boost your feel good hormones, improve your mood, and help you sleep at night. Spending time in nature is also linked to both cognitive benefits and improvements in mood, mental health and emotional well-being. So, throw on your runners, grab your reusable water bottle and get outdoors. 
7. Use A Spinning Ring to Cope
Finding a healthy way to cope with uncomfortable mental health symptoms is one of the most important ways to improve your mental health.  Spinning anxiety rings, also known as meditation rings or worry rings,are a popular fidget tools offer a healthy and effective way to release anxious energy as it comes.
The anxiety rings consist of an outer band that spins freely around an inner band, allowing you to spin it around your finger to ground yourself, relieve stress and distract your mind from anxious or negative thoughts.
Studies have found that fidgeting with spinning rings, or other fidget toys, can help reduce anxiety and stress by providing a calming and repetitive motion that can help distract and soothe the mind. It can also be a discreet way to cope with anxiety in public situations. While fidgeting may not solve underlying issues causing anxiety, it can be a helpful tool in managing symptoms.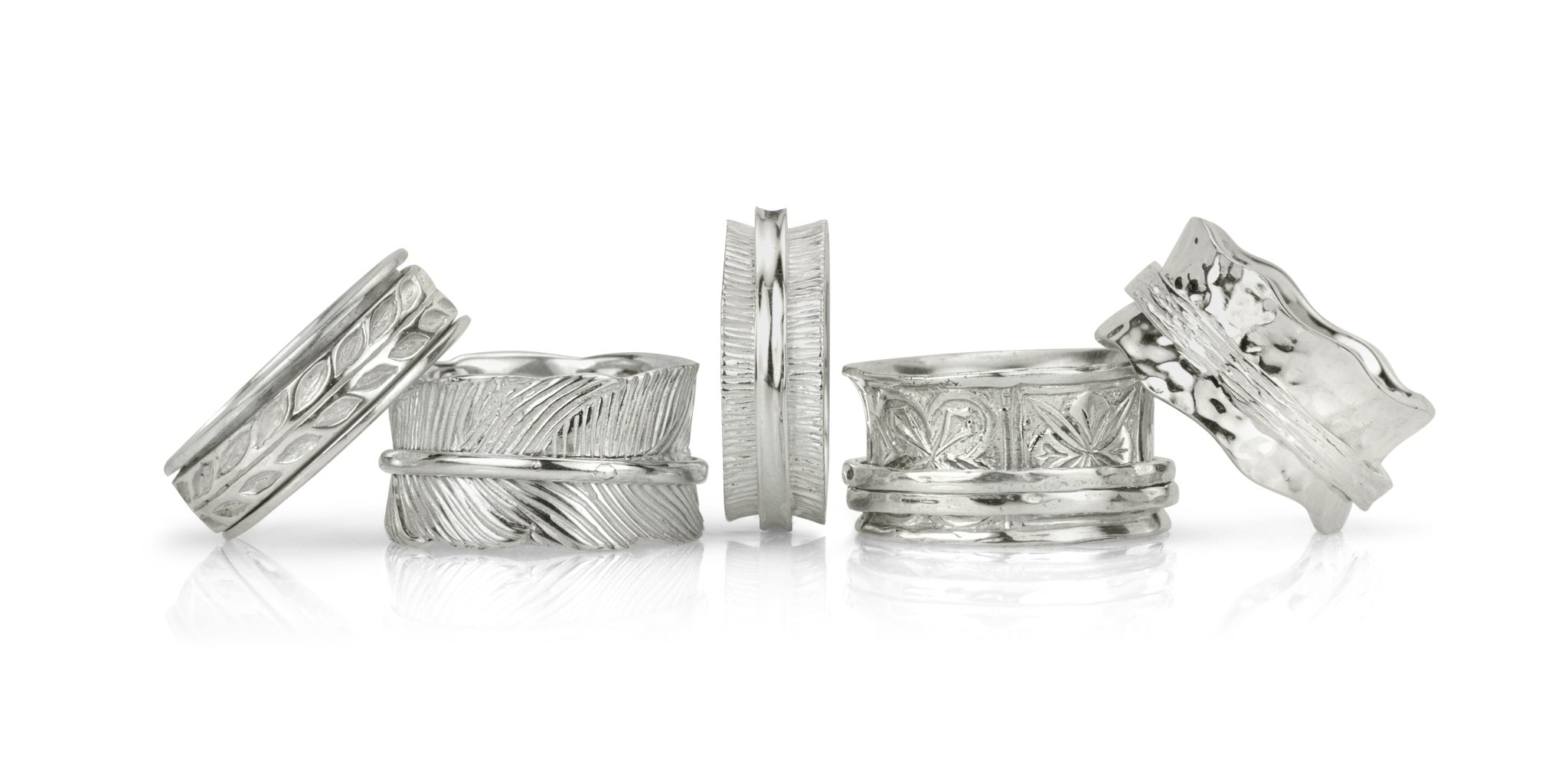 6. Turn On Some Tunes
One of the telltale signs that you're healing is that you've started to enjoy music again. Studies also found that listening to music not only reduces stress and anxiety but can also help manage stress. Plus, it feels good listening to your favourite jams! So, turn on your favourite tunes as you're getting ready for the day, commuting to work or cooking dinner and truly enjoy it. Sing along. Bust a move. Have a dance party, even if you're the only one attending.
Don't know what to listen to? Throw on some nature audio tracks to get the benefits of nature and music combined into one.
7. Start Going to Therapy
A combination of medication and talk therapy is often the recommended treatment for most mental health disorders. A therapist can provide you with the support and encouragement you need to make progress. However, your active participation is crucial for therapy to be effective. Your therapist is not a mind reader and can only work with the information you provide. It's important to be open and willing to share your thoughts and feelings and to carefully consider your therapist's suggestions. If you feel that therapy is not helping or you're unhappy with your therapist's approach, it's important to speak up and have a discussion. These conversations can lead to valuable insights and help improve the therapy experience. If you're seeking a therapist, click here to learn more and to explore what therapy can do for you.
————————————————— Scroll to continue reading—————————————————
---
8. Reach Out To Others
As tempting as it may be, try not to isolate yourself. Reach out to others as it can greatly improve your mental health. Whether it's talking to a supportive friend or family member, joining an online forum or Anxiety Gone support group, or calling a mental health hotline, there are always people willing to listen. In addition, once you start feeling even a little better, consider getting involved in a charity or cause to build your self-esteem and connect with others. While recovery from mental illness can sometimes occur without explanation, it typically requires active treatment and your commitment to self-help is essential to the process. By being an active member of your treatment team, you can achieve stability and happiness more quickly.
9. Finish The Day With Gratitude
Before closing your eyes at night, take a couple of minutes to find (at least) three things you're grateful for, such as your comfy bed, having a roof over your head, the weather – anything you want. Studies have shown that using gratitude exercises feeling thankful can improve sleep, mood and immunity, decrease depression, anxiety, difficulties with chronic pain and risk of disease. Adopting an attitude of gratitude is also linked to happiness and a greater sense of appreciation for the positive aspects of life, such as rewards and acts of kindness received.
Remember that seeking help for mental health concerns is a courageous and seeking ways to improve your mental health is the first step! It is important to be patient and kind to yourself during this process. While it may be challenging at times, with the right support and tools, it is possible to overcome mental health struggles and regain a sense of well-being. Whether it be through therapy, medication, self-care, or a combination of these approaches, there is hope for recovery. Don't hesitate to reach out for help and know that you are not alone.
---
This blog post is sponsored by BetterHelp, but all opinions are my own. I may receive compensation from BetterHelp or other sources if you purchase products or services through the links provided on this page.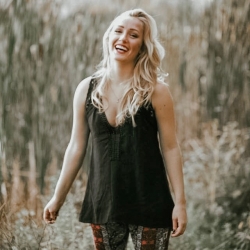 Latest posts by Chantal McCulligh
(see all)