The healing journey can be a rollercoaster of emotions, encompassing moments of humiliation, pain, exhaustion, and fear. However, the rewards awaiting on the other side make it all worthwhile. While therapy is an important avenue for healing, it is not the sole path to recovery from trauma. There exists a multitude of ways to heal, such as fostering meaningful relationships, prioritizing self-care, embracing practices like yoga and meditation, engaging in creative expressions such as art, dance, and writing, and so much more. And if you've been doing your inner work and aren't sure of your progress (sometimes, it isn't always easy to see from an inside perspective), know that there are some telltale signs you're healing.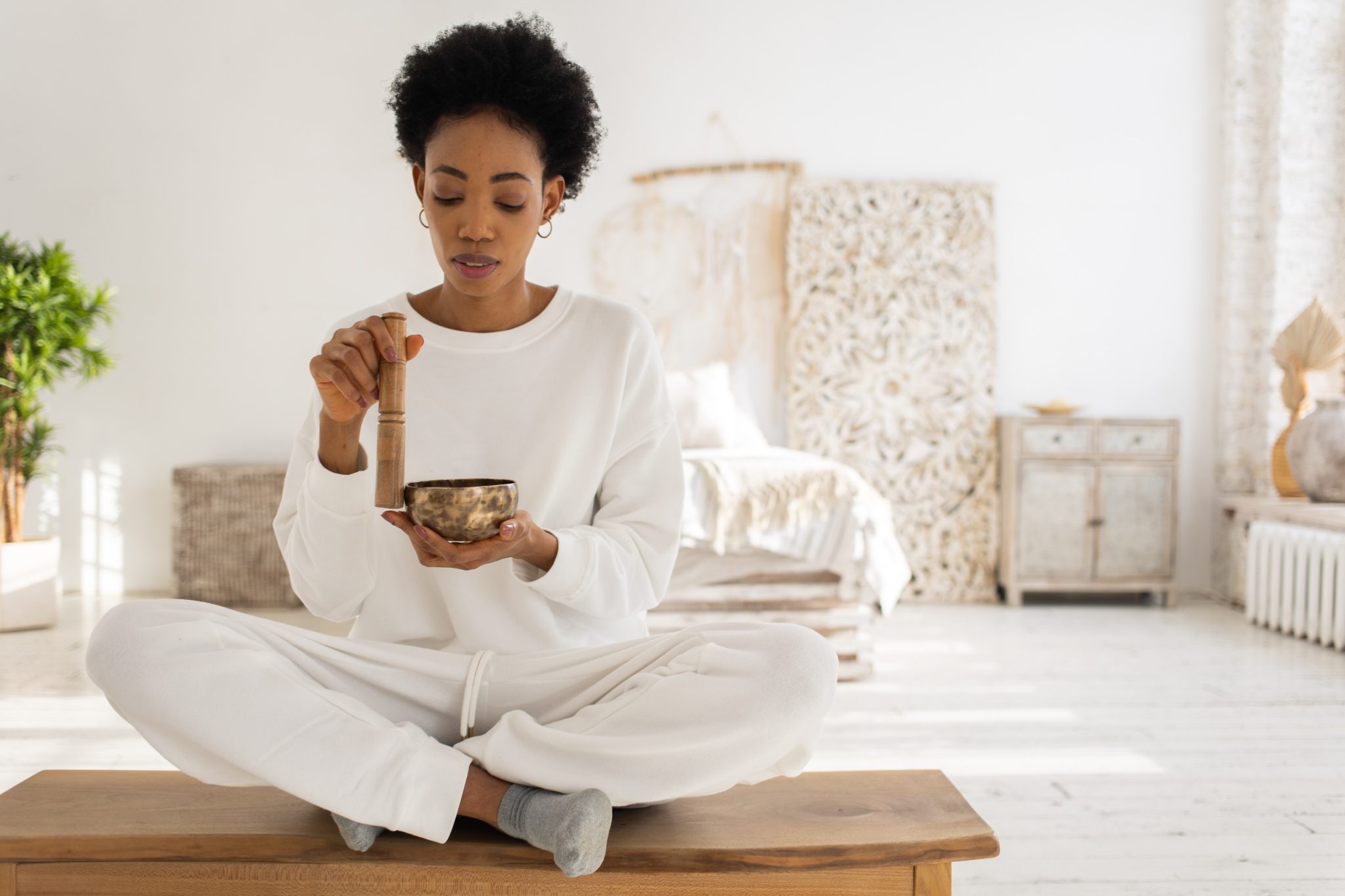 Signs You're Healing And Your Hard Work Is Paying Off
While the journey to healing can be challenging, it's important to be aware of the uplifting signs that show all your progress. These signs you're healing are telltale signs that all of your hard work is starting to pay off.
1. You are more comfortable spending time alone.
In moments of emotional distress, seeking the company of loved ones often brings comfort. However, as time passes, one of the telltale signs you're healing is when you find yourself gradually embracing solitude and having a newfound sense of ease and enjoyment when you spend time alone.
2. You are no longer easily influenced by someone else's opinions.
As you're healing, the constant chatter of other people's opinions may no longer trigger you, causing you to question your own beliefs. Instead, you stay true to yourself, marching to the beat of your own drum, and let go of the need to be swayed by external judgments. When you reach a point where others' opinions no longer hold sway over you, rest assured that you are healing and growing in remarkable ways.
3. You're starting to let down the inner walls you've built to keep yourself safe (and people at a distance).
Many of us put us internal walls to protect ourselves from being hurt or feeling uncomfortable emotions. As you heal, vulnerability becomes a strength and you feel more comfortable and confident opening up and letting people in. You start to share the more tender parts of yourself with the people you trust. In this safe space, you give yourself permission to express emotions openly, whether it be crying, frustration, sadness, grief, or a sense of helplessness, humanizing yourself in the process as you recognize that perfection is an unattainable ideal. Gradually, you undergo a profound shift in core beliefs, transitioning from self-reliance to a healthy interdependence, valuing the power of community and connection. You discover the joy and comfort of spending time with certain individuals, realizing that it is not always necessary to be alone.
————————————————— Scroll to continue reading—————————————————
4. You can accept that no matter how hard it is, you cannot change the past.
A key step of healing is releasing the grip of painful memories from the past, recognizing that dwelling on them serves no purpose. It's natural to reflect with thoughts like, "If only I hadn't trusted them!" However, freeing yourself from these regrets allows for faster healing. Embrace the understanding that the past cannot be altered, and by accepting this truth, you open the door to your own transformation and growth.
5. You realise that someone's opinion doesn't determine your worth.
Say it louder for the people in the back! Being able to recognize your self-worth and value is one of the most rewarding signs of healing. Not allowing the opinions of others to affect your feeling of self-worth and value is even better. Embrace the empowering truth that your worthiness does not rely on external validation. As you cultivate this deep self-awareness, you'll find the healing journey becoming smoother and more transformative.
6. You allow yourself to feel your emotions (instead of minimizing them).
Embarking on the path of healing unlocks a profound transformation in your relationship with emotions. You start no longer suppressing or minimizing them. Instead, you courageously allow yourself to feel deeply. Tears become a sacred cleansing for your soul, shedding the weight of accumulated pain. Rather than trying to fix or dismiss your emotions, you learn to validate and understand them, embracing what they're trying to tell you about your pain, trauma and healing. Anger also starts to dissipate and decrease, as you learn that its sadness, loneliness, confusion, helplessness, and pain underneath it.
7. You have less somatic issues (headaches, migraines, stomach aches, stress, fatigue).
As you progress on your healing journey, a remarkable shift occurs within your body. Tension and trauma, once tightly held, begin to dissipate, allowing you to experience a newfound sense of ease. Somatic issues that plagued you, such as headaches, migraines, stomachaches, stress, and fatigue, gradually lessen their grip. Your body, sensing the establishment of safety, softens and relaxes, providing a nurturing space for healing to take place. Furthermore, you become more receptive to touch, readily embracing hugs and embraces from those you care about and trust. With this increased awareness, you gain an understanding of somatization, recognizing that certain physical symptoms can be manifestations of underlying mental health or psychological issues, such as trauma, depression, or anxiety. This knowledge empowers you to approach your well-being holistically, addressing both the physical and emotional aspects of healing.
————————————————— Scroll to continue reading—————————————————

8. Rather than doing things to distract, numb, or keep busy, you start from a place of intention and value.
A profound shift occurs as you move away from using distractions, numbing, and busyness to cope with your pain, and instead approach life with intention and a deep appreciation for your own values. Guided by this newfound awareness, you begin asking yourself important questions that shape your choices. You inquire about your body's needs, seeking rest and recuperation as a priority. You question the true alignment of taking on projects, allowing yourself to genuinely listen and honor your inner voice.
9. You understand and practice the rules of forgiveness.
One of the best feel-good signs of healing is when you start to understand that forgiving someone doesn't mean forgetting or excusing what they've done to you. In fact, forgiveness has nothing to do with the other person and all to do with you. This step towards healing often demands considerable effort and time, so if you're not there yet that's okay! Once you grasp the concept that forgiveness does not necessitate welcoming them back into your life (amongst other things), you will recognize the significant progress you've made on your healing journey.
10. You reach out and ask for help instead of self-isolating.
In the process of healing, a beautiful transformation unfolds as you shift away from isolating yourself and instead seek support and ask for help. The walls around your emotional inner life begin to crumble, gradually allowing more people to enter and share in your journey. You develop the courage to articulate your needs and wants, realizing that others cannot read your mind. This newfound self-awareness leads to a deeper understanding of your own desires and aspirations, shifting the focus from solely attending to the needs and wants of others.
11. You're starting to
understand your triggers, vulnerabilities, and stressors (and make an actionable plan moving forward)
One of the signs you're healing is when you develop a profound understanding of your triggers, vulnerabilities, and stressors, and create an actionable plan for dealing with them in a positive, healthy way. Triggers no longer control or manage you; rather, they become signposts pointing you in the direction of growth and self-care. You gain insight into their origins, identify your needs, and learn strategies to interrupt the cycle of self-sabotage. You discover the ability to discern between danger, safety, and trust, not only relying on logic but also tuning into the wisdom of your body. As a result, you gradually shift your focus from dwelling in the past or fixating on the future, and learn to savor the present moment. Slowing down and appreciating the little things becomes a way of life, fostering a sense of mindfulness and deepening your connection to the world around you.
12. When things go awry, you no longer habitually blame yourself or descend into shame or defensiveness.
When things don't work out as planned, you no longer do turn to "the default:" self-blame, shame, or defensiveness. Instead, you cultivate a compassionate and understanding mindset. You engage in the practice of tracking your feelings, seeking to uncover the underlying needs that drive them. Grounded in this awareness, you approach yourself with dignity and extend compassion inward. Treating yourself with gentleness and care becomes a priority as you prioritize self-nurturing. With each passing day, you learn to navigate life's challenges with greater tenderness, knowing that embracing self-compassion is essential for personal growth and well-being.
13. You're no longer easily trigger (and when you are triggered, you reflect before responding).
You have developed a keen sense of awareness of your body, attuned to its signals when painful memories, stored trauma, or unresolved negative experiences resurface. This newfound self-awareness is a telltale sign you're healing, as you are able to take a look at the situation and reflect before taking action, rather than reacting from a place of hurt and trauma.
————————————————— Scroll to continue reading—————————————————

14. You're more comfortable saying no without feeling guilt and anxiety.
One of the great signs of healing is when you're able to bravely confront the fear of disappointing others, realizing the power and freedom that lies in saying "no" when necessary. Through this intentional and value-driven approach, you embark on a transformative journey of self-discovery and authentic living.
15. You've set your own boundaries and respect other peoples'.
You listen to your body's intuition and its signals of stress, anxiety and discomfort, and say no when something doesn't feel right. You're also able to confidently say yes to experiences that ignite your energy and inspiration.. Gone are the days of projecting yourself onto others or succumbing to fear-based people-pleasing. With newfound courage, you ask for what you want, understanding that it's not about demanding your way but rather expressing your needs authentically. And if someone doesn't respect those boundaries, you're okay reinforcing it.
16. You prioritize self-care.
You prioritize self-care by practicing deep breathing, using affirmation cards and reading self-help books, taking intentional breaks, engaging in physical movement, managing stress and nourishing your body with wholesome food. In your healing journey, you become your own compassionate parent, offering yourself gentle, supportive, and kind care. No longer feeding into negative perceptions of others, you seek solace and strength in your healing communities.
Growth and healing require effort and dedication, as acknowledged by the expert. It's crucial to extend kindness towards oneself, recognizing that healing entails unlearning old patterns and embracing personal growth. Amidst the transformative journey, it's essential to pause, reflect upon, and celebrate our progress, as we can easily become consumed by the pursuit of growth. Furthermore, it's important to remember that healing manifests uniquely for each individual, and comparisons with others should be avoided. Embrace the understanding that your path is distinct and valid. What brings you joy and fulfillment may differ from others, and that's perfectly alright. Finally, take a moment to acknowledge how far you have come. Though it may not always feel apparent, each step you take contributes to your healing. Allow yourself the time and space to notice and appreciate the changes unfolding within you.
If you're looking for additional tools, be sure to check out our self-help page for more articles written by healthcare professionals and peers. And remember, it's okay to reach out for help if you're struggling or want an outside perspective. There are many professional therapists available online who can help you along your healing journey. 
---
This blog post is sponsored by BetterHelp, but all opinions are my own. I may receive compensation from BetterHelp or other sources if you purchase products or services through the links provided on this page.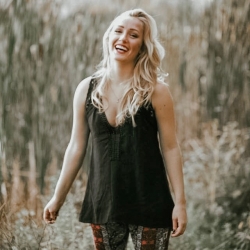 Latest posts by Chantal McCulligh
(see all)