Welcome to the wonderful world of self-healing books! In this article, we are excited to introduce you to a collection of books that hold the keys to unlocking your inner healing potential. These books for healing are like trusted friends, ready to support and guide you on your personal journey of growth and transformation. Whether you're seeking emotional healing, spiritual nourishment, or a holistic approach to well-being, these books have got you covered. Get ready to embark on a delightful adventure of self-discovery and healing as we explore the pages of these incredible books. Let's dive in and discover the magic that awaits!
The Best Books for Healing
This collection of books for healing cover everything from suicide to overcoming body shaming. All of them can be found on Amazon, and can be downloaded as an eBook for your Kindle or tablet or purchased as a physical hardcopy.
Transformed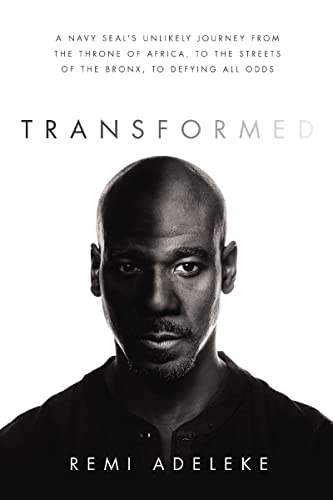 In "Transformed," Remi Adeleke shares his incredible journey of overcoming immense odds and personal transformation. From facing financial loss and growing up in a single-parent household, Remi defied statistics and embraced perseverance to reshape his life.
Remi doesn't shy away from his past mistakes, including involvement in illegal activities that could have jeopardized his future as a Navy SEAL. Instead, he takes ownership of his actions, learns from them, and gains wisdom through his struggles.
Believing that his adversities were guided by a higher power, Remi navigates his naval career and every challenge with unwavering determination, surpassing expectations and defying logic.
"Transformed" will inspire and move you as you witness Remi's resilience and courage. His story serves as a testament to the limitless potential within all of us, reminding us that with faith, self-belief, and a relentless spirit, we can conquer any obstacle. Join Remi Adeleke on this extraordinary journey of personal transformation and discover the power within you.
8 Ways to Declutter Your Brain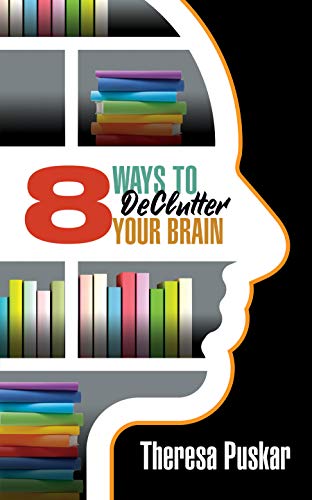 In this groundbreaking book for healing, Theresa Puskar challenges the belief that we are solely our minds. She reveals that our thoughts are expressions of a collective "thoughtmosphere." Through her guidance, you'll learn to shift from toxic reactivity to liberating receptivity, attract success, and access your innate well-being. Theresa helps you navigate the traps set by your ego, find peace amidst anger and intolerance, and build genuine relationships. This transformative journey will lead you to embrace your True Self and experience a life filled with clarity, peace, and self-love.
The Resilient Mind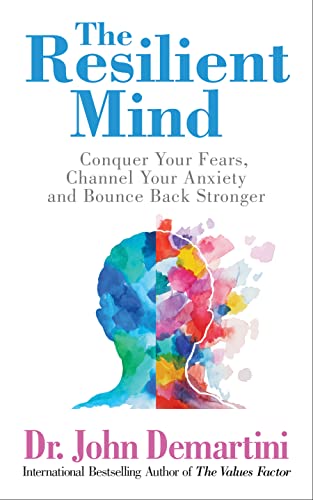 "The Resilient Mind" is a practical guide by Dr. John Demartini that helps you transform your life into your highest vision. This book teaches you how to face challenges, deal with distractions, reduce stress, and open your heart and mind to new perspectives. Dr. Demartini helps you understand your own greatness, dissolve negative perceptions, enhance communication, and create more fulfilling relationships. Through his expertise as a human behavioral specialist, he empowers you to break through barriers and live a life that surpasses your dreams.
Soul Lessons and Soul Purpose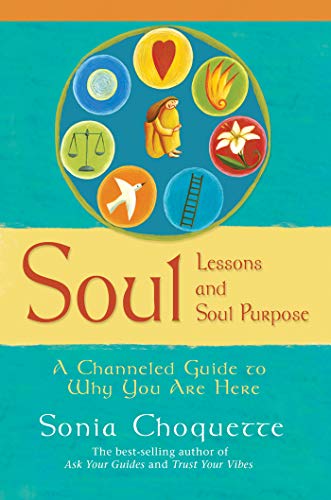 "Soul Lessons and Soul Purpose" is a profound book channeled by Sonia Choquette's spirit guides. These guides help us understand, find direction, and receive support to become creative masters of our lives on Earth. The book outlines 22 soul lessons we must learn to fulfill our purpose. The guides emphasize the importance of learning these lessons now, as negative circumstances worsen without a shift in our energy and vibration. Time is limited, urging us to embrace the teachings and raise our consciousness for personal and global transformation.
The Gift of Betrayal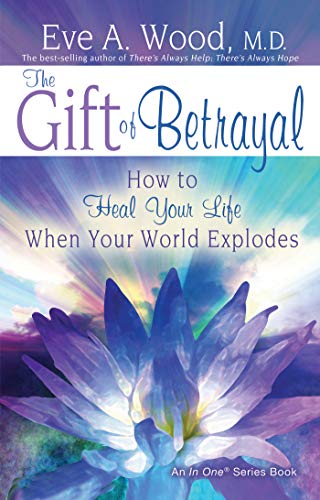 "The Gift of Betrayal" by Eve A. Wood, M.D. is a book that addresses the pain of betrayal and offers a path to healing and personal transformation. Dr. Wood, drawing from her own experience and her work with women, shares 14 key lessons for overcoming betrayal and reclaiming one's life. Through stories and guidance, readers are empowered to find their own unique path to wholeness and joy, creating a brighter future despite past pain.
Live Boldly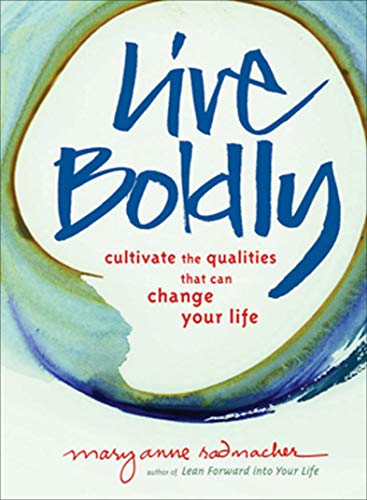 "Live Boldly" by Mary Anne Radmacher is an invitation to cultivate qualities that align our lives with our dreams. This book encourages readers to choose a quality and practice living it without fear of judgment or observation. Radmacher presents a range of qualities to choose from, including forgiveness, gratitude, endurance, celebration, generosity, compassion, and leadership. With each quality, there is a story, a quote, and practical suggestions on how to embody and integrate the chosen quality into our lives. "Live Boldly" empowers readers to embrace these qualities, offering tools and inspiration to make them a meaningful part of their personal journeys.
The Power of Purpose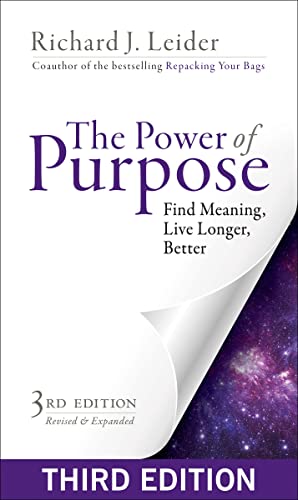 "The Power of Purpose" emphasizes that purpose is an active expression of our values and compassion, driving us to contribute meaningfully to the world. This self healing book inspires readers to infuse their lives with a sense of purpose and offers practical tools for discovering, nurturing, and evaluating their purpose. It illuminates the profound impact purpose can have on our personal growth, fulfillment, and overall well-being.
You Will Get Through This Night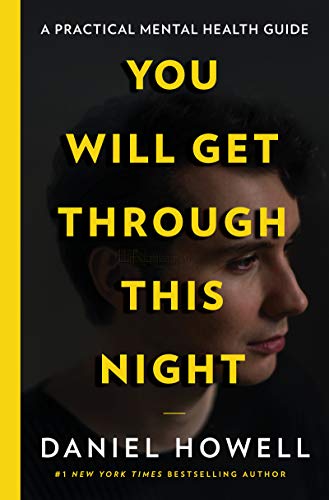 A best-seller in our mental health store, You Will Get Through This Night offers a practical guide to taking control of your mental health. Drawing from personal experiences and consulting with a qualified psychologist, Howell provides tools and insights to help readers understand their minds and live a fulfilling life. Divided into three chapters, the book addresses different stages of the journey: "This Night" focuses on getting through tough moments, "Tomorrow" offers small steps to change thoughts and actions, and "The Days After" provides guidance for long-term self-care and thriving. Through an entertaining and personal approach, Howell assures readers that even in the darkest times, there is hope, and they will find a way to get through.
Maximize Your Potential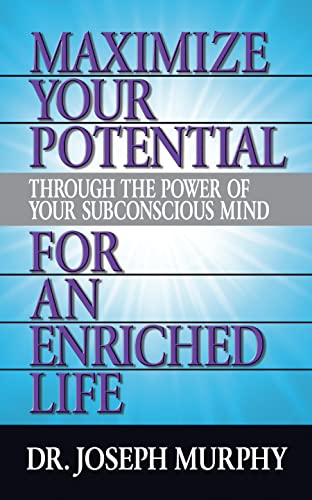 In this book, the teachings of Dr. Murphy are brought into the modern era, offering readers proven tools to program their subconscious minds and transform their lives. The key lessons include the understanding that our thoughts and feelings shape our destinies, and that the agreement between our subconscious and conscious minds determines our outcomes. The book emphasizes our power to control our thoughts and provides practical techniques to reprogram our minds, leading to inspiration, happiness, and fulfillment instead of negativity. By nurturing our subconscious with positive ideas, we can attract wonderful experiences into our lives. This book empowers readers to harness the power of their subconscious minds and create a life filled with happiness and fulfillment.
Coping With Bipolar Disorder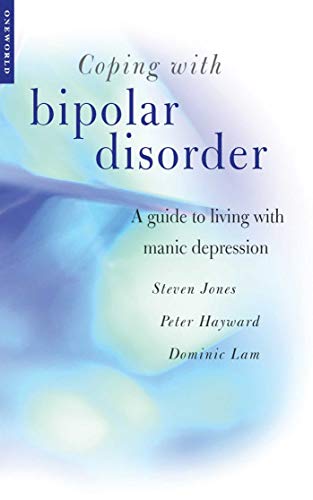 "Coping with Bipolar Disorder" is a comprehensive guide that provides valuable information on various aspects of managing bipolar disorder. The book covers essential topics such as medication, stress management, and psychological techniques for coping with manic depression. It is specifically designed for individuals with bipolar disorder, as well as their caregivers, friends, and family members. The approach advocated in the book combines comprehensive coverage of the condition and treatment options with a focus on empowering patients to take control of their psychological well-being through cognitive behavior therapy, in addition to traditional medication approaches. The book offers practical advice on crucial areas including sleep habits, stress and anger management, and improving relationships with family and friends. By providing accessible and empowering information, "Coping with Bipolar Disorder" aims to support individuals in effectively managing their condition and improving their overall quality of life.
Bipolar Disorder: The Ultimate Guide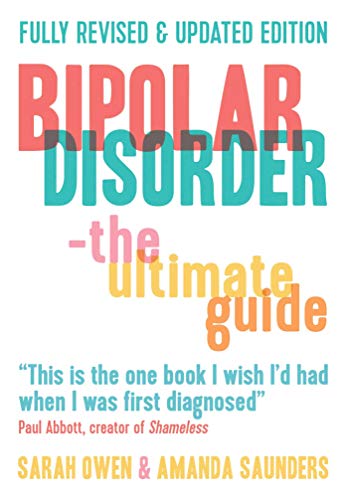 This comprehensive and compassionate guide on bipolar disorder is written in a highly accessible question and answer format. It incorporates the latest research, expert opinions, and personal experiences from individuals living with bipolar disorder. The book covers a wide range of topics, from recognizing symptoms to explaining the condition to children. The authors, Amanda and Sarah, who have close family members diagnosed with bipolar disorder, provide in-depth insights and practical advice. The guide serves as both an initial resource for those seeking information and a reliable reference for ongoing support. With a wealth of real-life voices and personal experiences, along with a list of useful resources, this book offers a thorough understanding of bipolar disorder and addresses the needs of individuals living with the condition and their loved ones.
The Good Morning Mind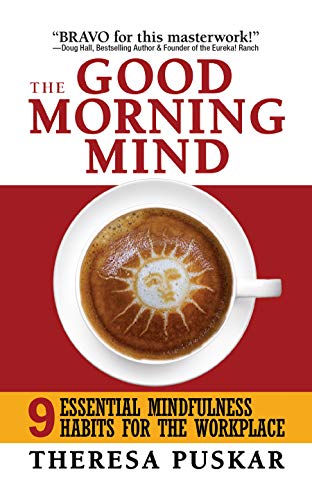 In today's world, cultivating mindfulness practices in your business is not just optional, but necessary. This book emphasizes that mindful businesses will not only survive but thrive in the 21st century. By integrating mindfulness practices, businesses can foster integrity, creativity, and diversity in the workplace. This, in turn, creates a greater sense of ease, innovation, and well-being among employees, leading to increased loyalty and a positive impact on the bottom line. Author Theresa Puskar provides practical tools and techniques to elevate your business to new levels of excellence. These include expelling fear-based mindsets, fostering self-accountability and pride among staff, promoting a collaborative work environment, enhancing communication practices, infusing calm and joy into the workplace, and cultivating authentic customer care. By implementing these practices, businesses can reduce conflict, increase productivity, and foster long-term loyalty and success. This book serves as a guide to help businesses transform their culture and achieve sustainable growth, while prioritizing the well-being and satisfaction of their employees and customers.
The Other Side of the Mind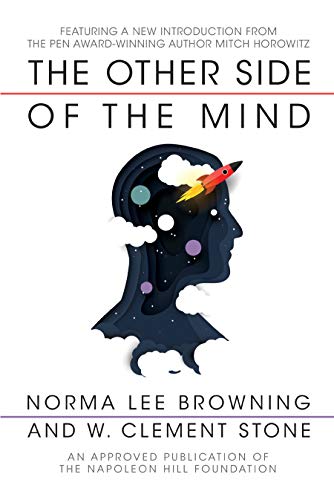 In this self-help book, you explore the vast potential of the human mind and the exciting discoveries being made in the field of neuroscience. From the psychic abilities of Australian Aborigines to the enigmatic fire-walkers of Fiji, they uncover extraordinary experiences and phenomena. They also delve into the practices of Indian yogis, the research on mental telepathy conducted by Soviet scientists, and the future of parapsychology and extra-sensory perception. The book also covers topics such as hypnosis, cybernetics, and the mysterious cures witnessed at Lourdes. The authors discuss the abilities claimed by mediums and shed light on both genuine psychics and deceptive charlatans. Lastly, they provide insights on how readers can apply the knowledge in the book to enhance their own physical, mental, and moral well-being. The Other Side of the Mind presents a captivating exploration of the mind's uncharted territories and offers readers a glimpse into the boundless possibilities of human potential.
The Rituals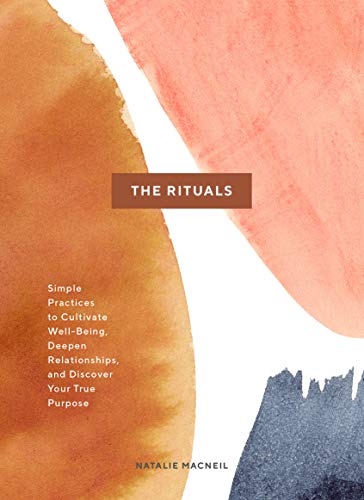 This captivating collection delves into spiritual rituals from various cultures and provides practical guidance for incorporating these powerful practices into our modern lives. Exploring a diverse range of sacred rituals for love, awareness, joy, and other intentions, this timeless handbook unveils the historical and symbolic significance behind each ritual. With over 40 empowering practices, including a candlelight ritual for renewal, a calming ritual for relaxation, and a tea ceremony for fostering connection and gratitude, readers are invited to nourish their mind, body, and soul. Enhanced with beautiful watercolor illustrations, this book serves as a delightful guide to enduring rituals that promote overall well-being and spiritual fulfillment.
Practical Solutions to Everyday Problems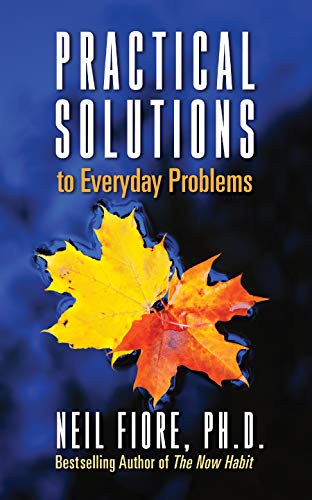 Practical Solutions offers readers a fresh perspective and practical exercises to liberate themselves from limiting beliefs and emotions, unlocking the full joy of their unique life. By exploring this book, readers will discover ways to live with reduced anxiety, stress, and worry, accessing inner resources that may have been suppressed by societal conditioning and fear. Driven by Dr. Fiore's extensive experience as a clinical psychologist and coach, the book presents clear and actionable paths to inner peace and optimal performance. It guides readers in reclaiming their authentic selves, allowing them to thaw and embrace aspects of their true identity that may have been stifled in order to conform or survive.
Deviate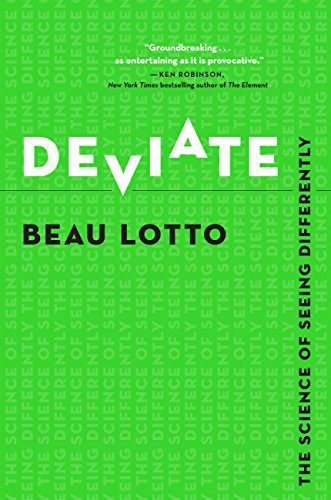 In "Deviate," Beau Lotto explores the fundamental role of perception in shaping our human experience. Through captivating illustrations, optical illusions, and extensive research, Lotto reveals that our brains are not designed to see the world accurately. Instead, he presents a new perspective on how our perceptions operate and explains the science behind it.
With a visually stunning and comprehensive approach, this book challenges readers to reconsider how they see themselves, others, and the world. "Deviate" goes beyond neuroscience, delving into the realms of thought, behavior, and creativity. It empowers readers to embark on a personal journey of self-discovery, offering a fresh understanding of the brain's functioning and inspiring them to take action in their own lives.
Quantum Love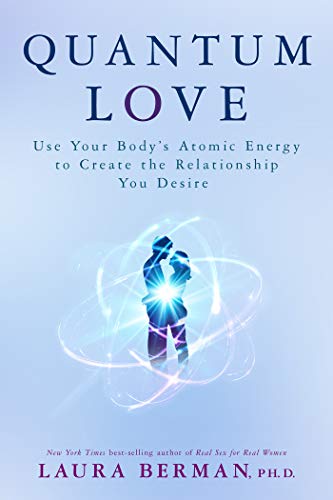 In "Quantum Love," love and relationship expert Dr. Laura Berman presents an alternative approach to finding fulfillment in your love life beyond the initial excitement of a new relationship. Drawing from the realms of scientific and metaphysical research, Dr. Berman reveals that at our core, we are energetic beings and teaches how to harness this understanding to create a deeper level of passion, connection, and bliss in your relationship.
Using her Quantum Lovemap and incorporating practices that work with the energy of your body, heart, and mind, Dr. Berman guides you on a transformative journey. She outlines four key commitments to elevate your energetic profile and shows how to harmonize your frequency with your partner's to facilitate growth together. Additionally, she introduces the concept of Quantum Sex, a profound experience that takes intimacy to new heights.
"Quantum Love" emphasizes that this extraordinary level of love is available to everyone, whether you're single, in a struggling relationship, or experiencing a lackluster love life. It offers a path forward beyond the honeymoon phase, enabling you to cultivate deep intimacy and discover a greater sense of purpose in both your life and your relationships.
28 Days to a More Magnetic Life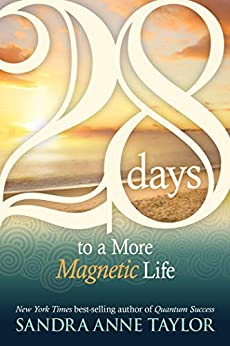 "The Power of Magnetism" reveals that the powers of magnetism are within your reach and not as mysterious as they may seem. By understanding how to switch your energy, you can transform the direction of your life.
With this book, you'll discover how to establish a new and positive life force on a daily basis. By harnessing this energy, you can propel your intentions with focus, optimism, and personal power. The world is in a constant state of flow, and through a simple shift in consciousness, you can attract brilliant results.
This compact guidebook provides practical techniques to make that shift and manifest your dreams. In just 28 days, you can tap into the Universe's desire to bring your aspirations to life. Get ready to witness the incredible difference that a short period of focused energy can make in your life.
The Happiness Track
The Happiness Track" tackles the elusive pursuit of happiness and success in today's demanding world. Author Emma Seppälä reveals that our approach to achieving success is flawed and often leads to burnout. By debunking outdated theories, she presents a new perspective on how to thrive in life.
Seppälä explores the latest scientific research on happiness, resilience, willpower, compassion, stress, creativity, and mindfulness. Through this evidence, she demonstrates that prioritizing happiness is not only beneficial for our well-being but also enhances productivity in both personal and professional realms.
This transformative book provides practical strategies for incorporating these scientific findings into our daily lives. By following the principles outlined in "The Happiness Track," you can lead a fulfilling, successful, and anxiety-free life. It offers a roadmap to help you navigate the path towards true happiness and lasting success.
One Mind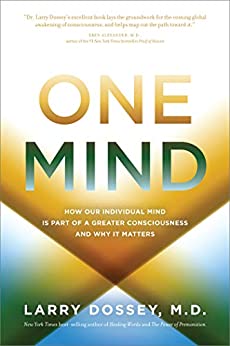 "One Mind" by Larry Dossey delves into the concept of interconnected consciousness and presents compelling research to support it. Dossey explores various experiences that suggest the existence of a unified consciousness, including shared thoughts and emotions with distant individuals, communication with nonhuman beings, coordinated behavior among large groups of animals, acquisition of knowledge from the deceased, and the retrieval of hidden objects through mental means.
Using engaging stories, intriguing case studies, and insights from renowned thinkers, Dossey takes readers on a journey to explore the boundaries of human consciousness. The book offers a fresh perspective on the mysteries of our experiences and emphasizes the importance of developing empathy to foster love, peace, and collective awareness.
"One Mind" provides a profound understanding of the human experience and instills hope for effectively addressing the challenges we face in our current era. It invites readers to embrace a new paradigm of interconnectedness and offers guidance on how to navigate this pivotal moment in human history.
Making Sense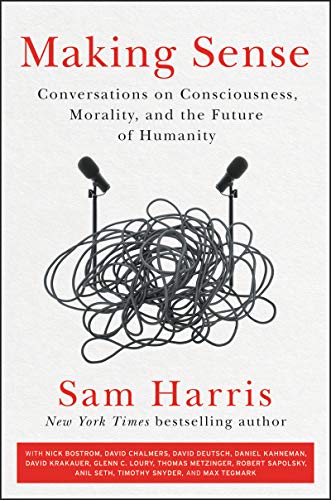 Created by a renowned neuroscientist, philosopher, and bestselling author this self help book goes deep into the most profound questions about the human mind, society, and current affairs. Through his captivating podcast, Making Sense, Harris has struck a chord with millions of listeners, provoking thought-provoking discussions that sometimes teeter on the edge, but always in pursuit of a deeper understanding of our complex world.
In this book, you'll find a curated collection of twelve of the most remarkable conversations with influential figures such as Daniel Kahneman, Timothy Snyder, Nick Bostrom, and Glenn Loury. Together, they explore a diverse range of subjects, from the mysteries of consciousness and the nature of free will, to the intricacies of politics, extremism, and ethical living.
These conversations serve as beacons, illuminating the path to making sense of the modern world we inhabit. Harris firmly believes that honest and challenging discourse is the only way to foster moral and intellectual progress. Prepare to embark on a journey that will expand your perspective, challenge your beliefs, and ultimately deepen your understanding of what it means to navigate the complexities of our ever-evolving world.
Thinking 101: How To Reason Better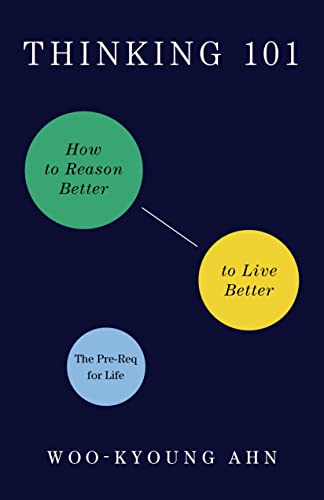 Get ready to unlock the power of your thoughts with psychologist Woo-kyoung Ahn's groundbreaking course, "Thinking 101" originally designed for Yale students. Recognizing the detrimental impact of biases on our daily lives, Ahn's course became a sensation on campus. Now, she brings her invaluable teachings to a wider audience through an engaging and accessible book.
In this book,  Ahn reveals how "thinking problems" lie at the core of various challenges we face, from everyday frustrations to pressing societal issues and inequalities. Drawing upon her extensive research and insights from cognitive psychology pioneers, Ahn presents a wealth of knowledge. Her captivating writing style incorporates entertaining examples from popular culture, personal anecdotes, and thought-provoking stories from history and current events.
Thinking 101 transcends ordinary books for healing by empowering readers to not only enhance their own lives but also positively impact those around them. By cultivating a deeper understanding of our biases, we can navigate life's complexities with greater clarity and empathy. Prepare for a transformative reading experience that is essential for anyone seeking to sharpen their thinking skills and lead a more fulfilling existence.
Life is 10% What Happens To You and 90% How You React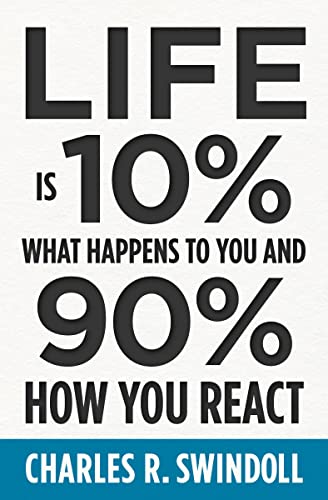 Life Is 10% What Happens to You and 90% How You React is a self-help book that defies convention. In each captivating chapter, you'll discover timeless teachings, insightful Scriptural references, and thought-provoking reflection questions. This book for healing empowers you with the tools and encouragement to:
Discover Joy : Uncover the secrets to finding joy and contentment, regardless of the circumstances life throws your way.
Overcome Life's Challenges: Build inner resilience as you confront life's dilemmas head-on, equipped with practical strategies to triumph over adversity.
Embrace Harmony, Reject Drama: Learn how to defuse disharmony and liberate yourself from unnecessary drama, creating a tranquil and fulfilling existence.
Find Balance, Extend Grace: Maintain equilibrium in your life, extending grace to yourself and others while fostering prosperity in every aspect of your journey.
Draw Strength from Faith: Lean on the foundational views of your Christian faith, finding solace, guidance, and unwavering support.
Iyengar Yoga: The Path to Holistic Health
Embark on a transformative journey through the world of yoga with the renowned B.K.S. Iyengar as your guide. In this captivating and comprehensive health guide, you will uncover the physical, mental, and spiritual benefits of Iyengar yoga—a holistic approach to well-being that will become an indispensable part of your daily life.
Within the pages of this beautifully illustrated guide, you will find:
The authoritative teachings of B.K.S. Iyengar, providing you with a complete understanding of mind, body, and holistic health. Clear and easy-to-follow instructions will enable you to embrace the profound wisdom of this renowned guru.
Over 50 meticulously crafted yoga sequences, designed by one of the world's foremost authorities on hatha yoga. These step-by-step sequences empower you to explore and master the art of Iyengar yoga.
Classic Iyengar poses showcased with 360-degree illustrations, offering you a comprehensive view from every angle. Immerse yourself in the visual beauty of each pose as you delve deeper into your yoga practice.
Whether you are a novice seeking a starting point or a seasoned practitioner aiming to refine your technique, this book is your gateway to learning Iyengar yoga directly from the master himself. B.K.S. Iyengar shares his profound philosophy throughout the pages, creating an immersive experience akin to having personal yoga classes with a revered instructor.
Unveil the transformative power of yoga as you embark on a path of holistic health and self-care. Let B.K.S. Iyengar's wisdom and expertise be your trusted companion on this enriching journey.
100 Things Successful People Do: Little Exercises For Successful Living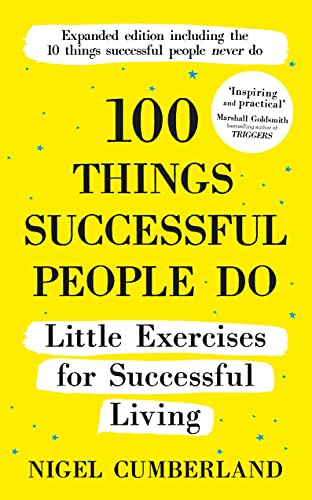 100 Things Successful People Do serves as your ultimate guide to living a successful life. This book is your roadmap to achieving success in various aspects of your life, whether it be family, work, sports, education, or retirement. Packed with practical instructions and engaging activities, it provides you with the mindsets, habits, and techniques necessary to attain the results you desire.
You receive a ton of ideas on how to work smart and live well, carefully curated to help you achieve any form of success imaginable. By delving into the habits shared by successful individuals, you will discover how to apply them effectively to your own life.
Each chapter presents a new idea that brings you closer to your goals. With clear descriptions, accompanied by activities and exercises, you will gain valuable insights into the optimal mindset and habits required for success in both your professional and personal life.
Power Up Your Brain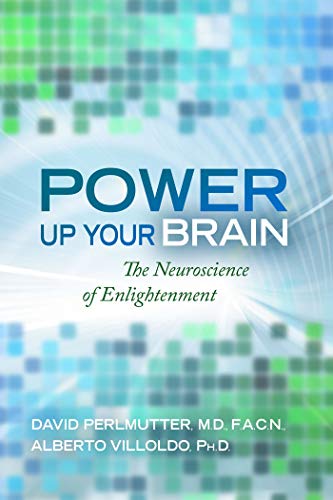 Embark on a remarkable journey where science and spirituality converge. In Power Up Your Brain, the author bridge the gap between these two worlds, combining the wonders of neurogenesis and mitochondrial health with the wisdom of shamanic and spiritual practices. Through their groundbreaking, five-week program, they empower you to overcome toxic emotions and tap into the boundless potential of your higher brain.
Within the pages of this transformative book, you will discover how to:
Safeguard yourself against devastating diseases such as Alzheimer's, cancer, heart disease, and Parkinson's by implementing strategies to enhance your overall well-being.
Break free from painful memories and liberate yourself from unhealthy emotional and behavioral patterns, enabling you to live a more fulfilling and authentic life.
Attain a state of powerful mental clarity that fosters inner peace, unleashes creativity, and leads to enlightenment—all without relying on prescription drugs.
The approach outlined in "Power Up Your Brain" encompasses a holistic approach, incorporating nutritional advice, dietary supplements, fasting, and physical exercise. These practices not only aid in repairing the impact of stress on your brain but also create an environment conducive to neurogenesis and activate genes associated with longevity, improved immunity, and heightened brain function. Furthermore, the inclusion of shamanic practices, meditation, and visualizations stimulates the activation of brain regions that foster qualities like peace, compassion, innovation, and joy.
Suicidal: Why We Kill Ourselves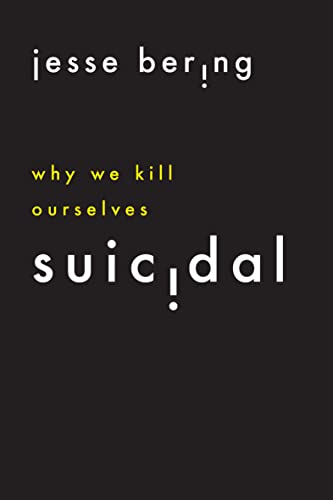 This book takes you on a deeply personal exploration into the intricate psychology of suicide, a profoundly misunderstood subject. With a combination of compassion, confessional honesty, and education, the author sheds light on the enigmatic nature of suicidal thoughts and brings a fresh perspective to this complex topic.
With this book, you learn the cognitive secrets and subtle tricks our minds can play on us, as well as tools to analyze your own negative thoughts while gaining a profound understanding of the subject at large. With an authoritative yet accessible approach, "Suicidal" not only challenges conventional wisdom but also delves into the depths of the human psyche, forever altering our perception of this perplexing and pressing human problem.
This transformative self development book goes beyond the surface, delving into the profound depths of the human experience. It will inspire introspection, empathy, and a profound shift in the way we comprehend and address suicide. Brace yourself for an emotional and intellectual journey that will forever change the way you think about this most vexing of human struggles.
Breaking Free from Body Shame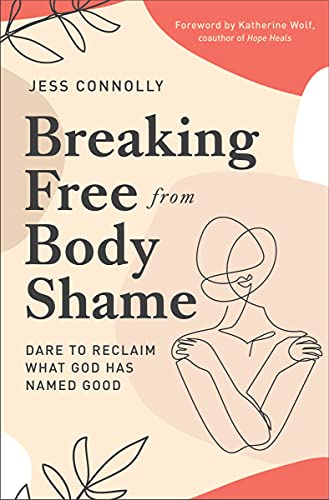 You were destined for a deeper connection with your body—one that transcends the love/hate relationship society has imposed upon it, and that's what Breaking Free From Body Shame is here to help you with. Jess Connolly is a bestselling author, renowned speaker, and trusted Bible teacher who intimately understands this internal struggle. In this captivating self-help book about body shaming, she invites you on a transformative journey—an exploration that not only unveils her own path but also illuminates yours. Together, you will discover how to break free from the detrimental beliefs we hold about our bodies, beliefs that hinder us from living our most abundant lives.
Jess will skillfully guide you through an eye-opening and empowering process that involves:
Renaming the parts of yourself that society has unfairly labeled as "less-than."
Resting in the masterpiece that God has lovingly crafted in you.
Experiencing healing and restoration in the areas where you have encountered injury and pain.
Becoming an instrument of change as you partner with God to ignite a revival among women in your generation.
Over the Top: A Raw Journey to Self-Love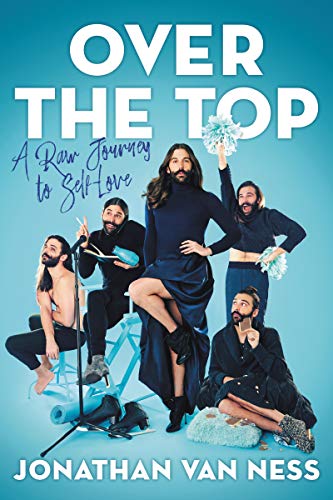 Get ready to experience a memoir that will have you laughing and crying out loud, courtesy of the beloved star of Netflix's Queer Eye, Jonathan Van Ness.  Over the Top delves into the pain and passion that shaped Jonathan into the embodiment of self-love and acceptance he is today. In this candid, heartfelt, and uproarious memoir, Jonathan unveils untold secrets and reveals sides of himself that the public has never seen. While fans may think they know the man behind the stiletto heels, the crop tops, and the iconic catchphrases, there's so much more to Jonathan than what meets the eye on Queer Eye.
Prepare to laugh, shed tears, and discover that no matter how shattered or lost you may feel, this self healing book reminds you of your resilience. Through Jonathan's captivating storytelling, you'll be reminded that embracing your true self is the ultimate act of empowerment and that, like him, you can conquer any obstacle with a flourish.
Remember, healing is a personal journey. These books for healing can serve as valuable tools to support and guide you along the way. Embrace the power of self-discovery, growth, and transformation that lies within the pages of these books. Whether you're seeking emotional healing, spiritual enlightenment, or simply a path to a more balanced and fulfilled life, know that you have the ability to heal and thrive. So go forth with an open heart, a curious mind, and a willingness to embrace your own self-healing journey. May these books be your companions and allies as you create a life of healing, joy, and well-being.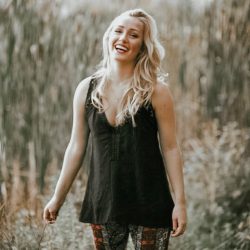 Latest posts by Chantal McCulligh
(see all)