It's hard to heal from anxiety if you don't know what's going on. That's why we often preach the importance of reading various self help books or research topics about education to help you overcome. However, when you don't have someone picking out the book for you, it can seem impossible to know where to start. So, we've created a list of our most effective self help books for anxiety.
Important of Self Help Books for Anxiety
Before we get into the various self help books for anxiety, it's important to know why you should read them. We like to say that these self help books are like seeing different therapists and learning their unique approach to beating anxiety, for a fraction of the price of actually going to see the doctors. By reading different types of anxiety books, you'll be receiving different techniques, tips and perspectives to coping, managing and living with this mental illness.  Since every doctor is different, so is every self help book for anxiety. Some books might resonate with you better than others but you simply won't know until you start reading.
We understand that not everyone is a reader. However, if you are serious about managing anxiety, you're going to have to do things you don't always like. As we always say, beating anxiety requires you to take it on as if it's a part-time job you hate. You don't want to go to a part-time job after working your full-time job every day, but you have to.
Top 7 Most Effective Self Help Books for Anxiety
It was difficult to pick only 7 self help books as the most effective. Truth be told, there are hundreds of highly effective anxiety books available. So, we took a couple of things into consideration when choosing the following items – cost, author's experience and/or education, content and topics covered. Here's what we came up with.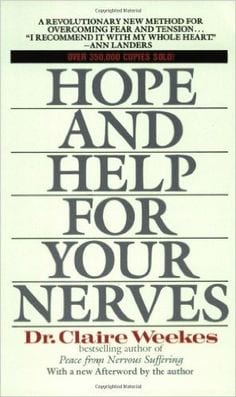 Hope and Help for your Nerves is an oldie but a goodie. It's been our "go-to" book in times of need since we were in high school and before that, the creator's mom used it when she was a teenager and young adult. Needless to say, this anxiety self help book has been around for a long time and for good reason.
This anxiety self help book was created by Dr. Claire Weekes, who is also the author of bestselling Peace from Nervous Suffering which we will get to in just a moment. Dr. Weekes is highly renowned within the mental health community, lecturing as various psychiatrist hospitals, speaking on radio and television shows and making appearances across the globe.
Now, just because this anxiety self help book is an oldie doesn't mean the techniques and methods are out-of-date. In fact, it's these methods that transformed the mental health treatments into what they are today.
Throughout the book, you receive various tips to desensitize nerves and ease feelings of panic, anxiety and depression by focusing on breathing and relaxation exercises.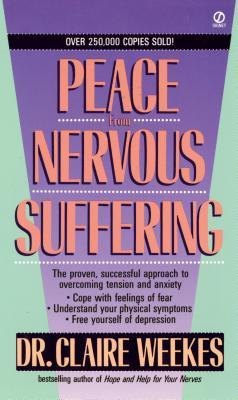 Another incredibly effective self help book for anxiety is Peace from Nervous Suffering, also written by Dr. Claire Weekes. This anxiety self help book actually became a bestseller when it was initially released, and it's still just as highly sought after. It's focus is on extreme anxiety disorders, such as panic attacks and Agoraphobia. However, it can be used by anyone suffering from even the slightest feelings of anxiety, as it teaches you techniques to desensitize your nerves to regain control of your life again.
We should know there are three special pitfalls that can lead to nervous illness, and above all we should know how to cope with them. The three pitfalls are sensitization, bewilderment, and fear. Sensitization is a state in which nerves are conditioned to react to stress in an exaggerated way; that is, they bring unusually intense feelings when under stress, and at times with alarming swiftness.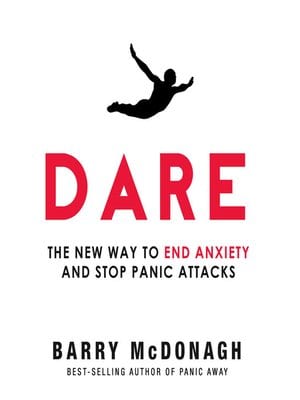 We actually just wrote an entire post on the Dare techniques within this self help book for anxiety. So, if you want to know more about this incredible approach, definitely check it out. Basically, this anxiety book was created by the best-selling author of Panic Away, the top online program for anxiety relief.
Barry McDonagh's approach is highly focused on facing your anxious thoughts and challenging them, instead of running in fear. Now, we understand that sounds incredibly intimidating at this time but both the Dare anxiety book and the Panic Away Program walk you through each and every step.

One of our personal favourites is the Hardcore Self Help: F**K Anxiety. However, for obvious reasons, it's not for little eyes nor is it for everyone. However, if you're ready to take on your anxiety like you never have before, this is the self help book for you.
Hardcore Self Help isn't like traditional, and often boring-to-read self help books. In fact, it makes reading about this horrible mental illness and how you can overcome it, fun which sounds like a complete oxymoron. However, once you get through the first chapter you'll see exactly what we're talking about.
This anxiety book was written by Robert Duff, who has a doctorate in clinical psychology. His approach is positive, humorous and sometimes even completely vulgar. There's some swearing and some jokes but at the end of the day, what you learn throughout the pages is greatly beneficial.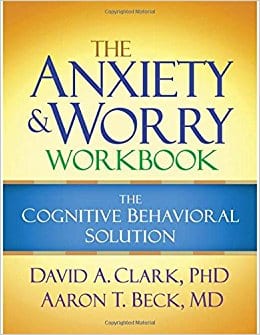 Here is another anxiety self help book that we've mentioned here on Anxiety Gone before. The Anxiety and Worry Workbook is different from a traditional self-help book in a sense that you aren't just reading about what you need to do to alleviate anxiety symptoms, but rather, you're exercising what you're reading. It isn't just a book; it's a workbook. So, throughout, you receive various worksheets to complete, all grounded in cognitive behaviour therapy which would cost you a pretty penny if you were to physically go and receive this treatment.
We also provide similar worksheets in our Anxiety Gone boxes, all created by professionals, doctors, organizations, etc.
Now, the approach, tools and techniques you learn throughout this anxiety self help book has been developed and tested over a 25-year period by clinical research, Aaron Beck who is now a doctor, and Cognitive Therapy Expert, David Clark. So, it's literally like visiting a therapist and getting all the information, exercises, worksheets, techniques, tips and treatment, for a significantly smaller price.
By the end of the last chapter, you'll have practical strategies to help you identify anxiety triggers, challenge your anxious thoughts and believes to loosing anxiety's grip on your life.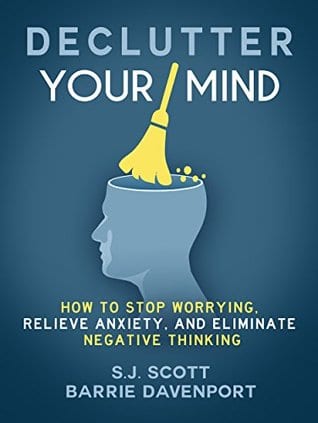 Sometimes, overcoming anxiety can be as simple as decluttering your mind, but even if you require additional forms of treatment or self help books for anxiety, eliminating negative thinking is one of the most important steps. So, this anxiety book is definitely within our list of the top 10 most effective self books for anxiety.
The entire Declutter Your Mind book is highly focused on mindfulness. It's full of relaxation exercises that will help you calm your mind, emotions and ultimately, your anxiety. Some of the things you learn include the causes of mental clutter; how to change your negative thinking; strategies to improve or eliminate toxic relationships; strategies to discover you; deep breathing techniques and much more.
We actually believe this is a self help book everyone can benefit from, anxiety or not.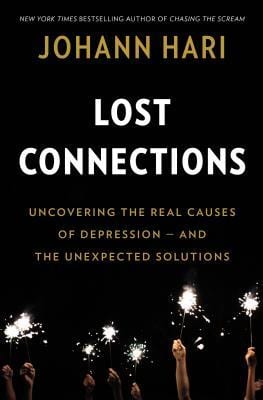 Despite the name reading, "Uncovering the real causes of depression," this self help book is highly recommended for both anxiety and depression sufferers.  Lost Connections quickly became one of the most highly sought after books as soon as it was released. It's written by an award-winning journalist, Johann Hari, who has suffered from depression since he was a child. Eventually, he started taking anti-depressants and after training in social sciences as an adult, he started to question everything he was ever told about anxiety and depression. So, he went on to investigate the two mental illnesses and what he discovered is found right in this self help book.
Johann Hari is also highly known for his TED talk, 'Everything You Think You Know About Addiction Is Wrong'. In fact, it's been viewed more than 8 million times and is often recognized for "revolutionizing the global debate". This book does the same.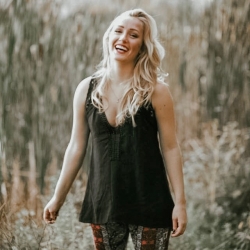 Latest posts by Chantal McCulligh
(see all)