There's nothing wrong with taking prescription medication to help combat and/or manage your mental illness, but we also believe that it's equally as important to make a conscious effort to learn how to naturally calm your mind, emotions and hormones. And as you may have noticed from reading our other articles, our favourite way to alleviate anxiety and depression is to practice mindfulness. So, when we came across the Seven Minute Mindfulness program, we eagerly got started to see how it can help! Here's what we found.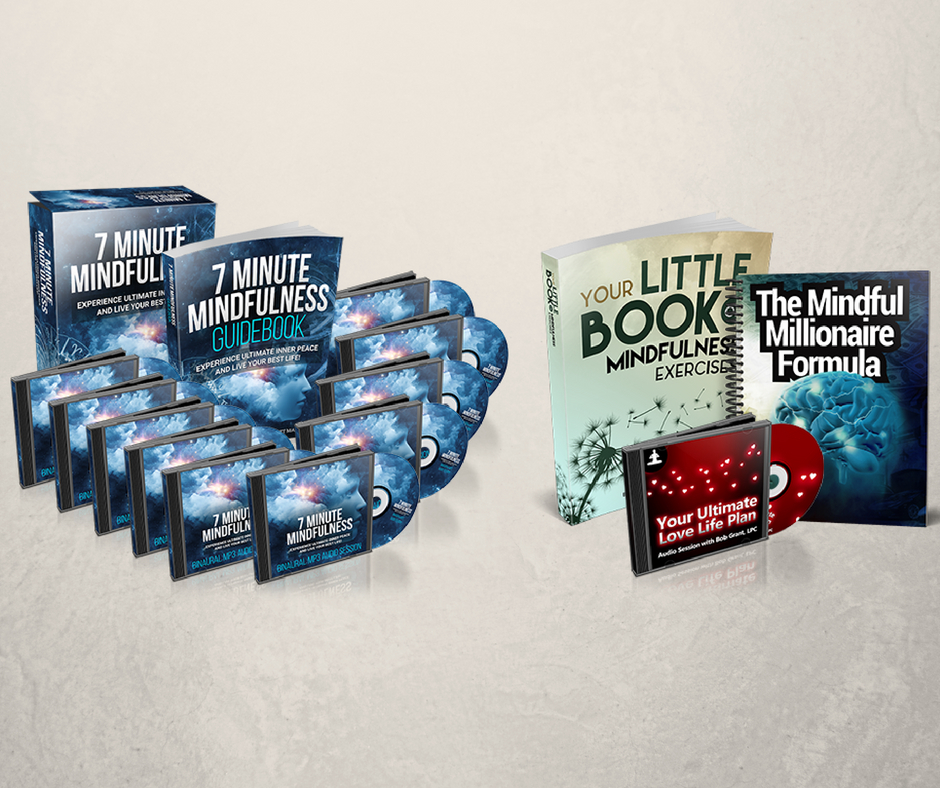 What is Seven Minute Mindfulness?
Seven Minute Mindfulness is an online program designed to teach you the essential steps to activating your body's natural relaxation response. This is done by taking seven minutes a day to practice mindfulness, hence the name, but unlike other programs, Seven Minute Mindfulness isn't about sitting cross-legged in a quiet space, closing your eyes, breathing and meditating. Instead, it combines other natural relaxation techniques, such as binaural tones, into the mix to further increase effectiveness.
To put it simply, Seven Minute Mindfulness provides you with the steps and brain training techniques to naturally alleviate symptoms of anxiety and depression, while also improving sleep and increasing your overall happiness and wellbeing.
What are binaural tones?
We recently wrote an entire article on binaural tones, but to give you a quick summary, binaural tones are two frequencies (tones) played in each one of your ears. These frequencies have been proven to activate certain responses in your brain and body. As such, binaural beats are often used as a form of therapy.
But binaural beats aren't always obvious. In fact, you can be listening to them without ever consciously being aware of the different tones playing in each ear. What you hear is deeply relaxing music, but what's actually happening is that the tones found in the music are activating the response you desire.
This is important to know because not all relaxing music or meditation music is infused with binaural beats. So, if you are serious about using mindfulness to alleviate symptoms of anxiety and/or depression, you definitely want to get your audio from a reputable source, such as the Seven Minute Mindfulness program.
What Comes with the Seven Minute Mindfulness Program?
The Seven Minute Mindfulness program is entirely online. You simply sign in, download the content onto your preferred tech device and get started. But don't be mistaken. Just because the program is online doesn't make it any less of value. After all, everything is online and it's about time natural remedies and anxiety programs jumped on board.
The Seven Minute Mindfulness program comes with:
10 Audio Programs
7 Minute Mindfulness Guidebook: Experiencing Ultimate Inner Peace
Your Little Book of Mindfulness Exercises (Bonus #1)
Mindful Millionaire Formula (Bonus #2)
Your Ultimate Love Life Plan (Bonus #3)
We will elaborate on these more in just a moment. For now, we recommend downloading the audio files onto your smartphone or tablet, and the guides onto your desktop, laptop or tablet.
Breakdown of what you receive with Seven Minute Mindfulness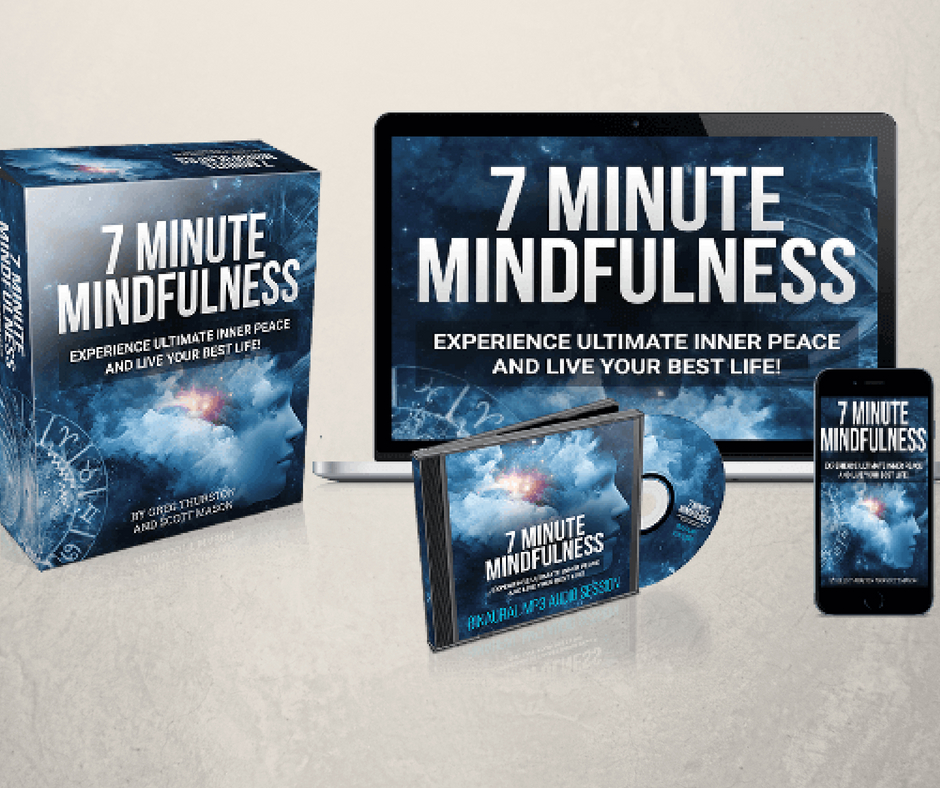 Let's get into the breakdown of the content.
Audio Files
As mentioned previous, binaural beats can trigger various response within your body and brain, depending on the frequency (tone) played. The 10 audio files provided in this program are all designed with the proper binaural beats to trigger your body's natural relaxation response. However, as you can see from the titles of the audio files, some are designed to provide a little extra. For example, some are better for someone having difficulties with anxiety in relationships, others are ideal for anxiety sufferers having problems with sleep, and so on and so forth. Here's a list of the different sessions:
The Body Scan
Boat Ride of Calm
Three Part Breathing
A Calmer Breath
Declutter and Create
Find Your Calm
A Tranquil Journey
7 Minute Mindfulness Guide
We loved the 7 Minute Mindfulness guide. It is like the cherry on top of the pie, with all kinds of helpful tips, brain training techniques, stories and inspirational quotes scattered throughout. Here's a look at some of the topics covered:
The long and winding story of mindfulness
Meet your breath
How to breathe mindfully
The first of many mindful breathing exercises
The curious case of Swami Rama
The mind-body connection
The deep muscle massage technique (LOVE THIS!)
Rumination, anxiety and letting goes
Imaginative exercises for letting go
The bubble of calm exercise
Defusing negative self judgement
5 minute mindfulness exercise for anxiety
The positivity infuser
Affirmations and vision boards
Mantras
The power of music
Mindfulness for a better sleep
Melodies for a better sleep
Personal identity reset exercise
Are you being bullied by your emotions
Mindfulness for healing
Dissolving pain
The energy glow technique
The comb
Aerating the body
Eating and drinking mindfully
Brain booster nutrition plan
Morning checklist for a mindful life
The calm mind mist technique
Serotonin booster checklist
Journaling
Becoming an effortless Zen master
As you can see, it's an exceptionally comprehensive guide that tackles anxiety specifically, which we really loved. The checklists are awesome for keeping your mindfulness and mood in check – pardon the pun – and the techniques are described perfectly, allowing for easy reading and following.
Your Little Book of Mindfulness Exercises
This portion of the program is one of the three bonus programs given to you, at no extra charge. It's has all the mindful exercises mentioned in the previous guide, only separate for easy referencing. Here's a list of some of the exercises provided:
Basic breathing meditation
Deep muscle massage technique
Imaginative exercises or letting go
5 minute mindfulness
Quieting the dragon for evening mindfulness
The energy glow technique
The comb
Aerating the body
Vision boards
More mantras
Yoga postures
Daily journal prompts
Learn to juggle
Take a photograph
Play a musical instrument
The other bonuses programs that you get are Mindful Millionaire Formula and Your Ultimate Love Life Plan. We aren't going to elaborate on them because they don't pertain to anxiety relief or mental health, but they are certainly worth a read!
One of the best things about Seven Minute Mindfulness is that you do get a 60 Day Money Back Guarantee when you purchase the program. This gives you more than enough time to complete the program, try the audio files, execute the steps, tips and techniques provided, and see if it's something you want to commit to. But as we said right at the beginning, making a conscious effort to calm your mind is half the battle. So, we definitely recommend that you start the Seven Minute Mindfulness program. It's one of our favourites so far!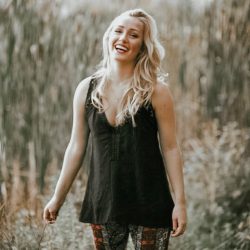 Latest posts by Chantal McCulligh
(see all)