While ABA therapy stands as a prevalent approach to addressing developmental disorders, it is also at the center of ongoing controversies within the realm of developmental interventions. Mainly due to its intricate and personalized nature, ABA therapy has been the subject of scrutiny and numerous misconceptions. This article will delve into the fundamental principles of ABA therapy and explore how it assists individuals with developmental disorders.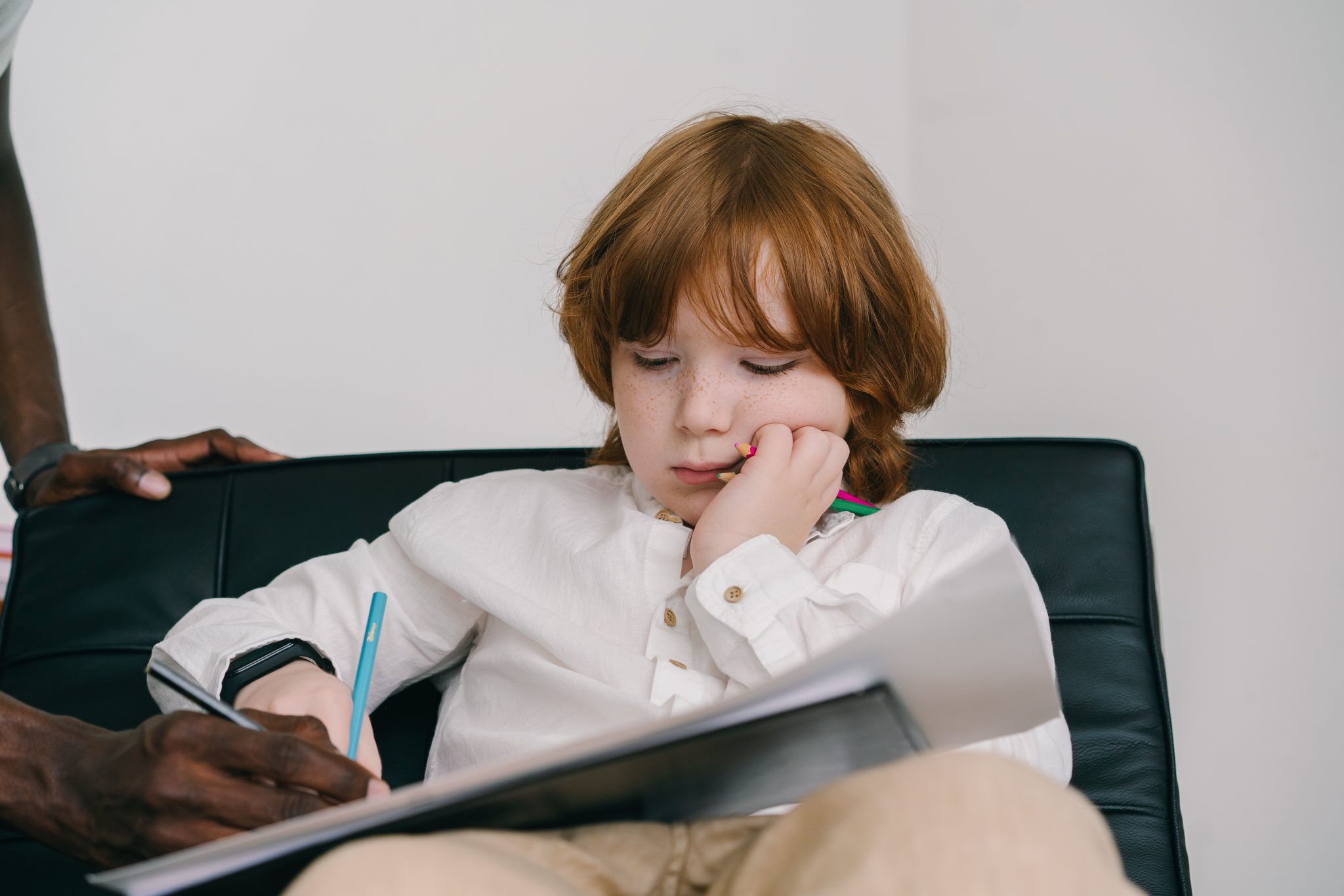 By better understanding its core principles and techniques, we can navigate the controversies surrounding it and shed light on its effectiveness as a therapeutic approach.
What Is ABA?
Applied behavior analysis, or ABA for short, is a scientific approach to helping people improve their lives. It is a systematic and evidence-based method geared towards people, particularly children with developmental disorders such as ASD (autism spectrum disorder) and ADHD (attention deficit hyperactivity disorder).
ABA therapy focuses on assessing, analyzing, and modifying behavior patterns to achieve positive outcomes. It employs a range of techniques and strategies tailored to the individual's needs, making it a highly personalized form of intervention. Put simply, there isn't one, unified ABA therapy that can be applied universally to all individuals.
Instead, ABA therapy is characterized by its flexibility and adaptability. Professional therapists, like those at Abacus Therapies, are highly skilled at tailoring ABA interventions to the unique needs of each individual.
However, what unites all ABA approaches is their shared commitment to improving an individual's functional skills, enhancing their communication abilities, and ultimately elevating their overall quality of life.
How Does ABA Therapy Work?
ABA therapy places a strong emphasis on data collection and analysis, allowing therapists to continually adjust their methods based on progress and the unique characteristics of each person they work with.
Initial Evaluation
It begins with a comprehensive assessment of the individual's behavior, strengths, and areas needing improvement. This initial evaluation serves as the foundation for developing a tailored intervention plan. Some of the techniques used to assess the individual's behavior in ABA therapy include:
Direct observation – Professionals observe and record behavior in real-life situations.
Functioning behavior assessment (FBA) – Identifies why behaviors occur and informs targeted interventions.
ABC data collection – Records what happens before and after a behavior, aiding pattern recognition.
Behavioral interviews – Gather context and history from individuals or caregivers.
Standardized assessment – Structured tools measure skills and deficits quantitatively.
Preference assessment – Identifies preferred items or activities for effective reinforcement.
Once there is a comprehensive understanding of the individual's behavior, a personalized ABA intervention plan can be developed.
Goals, Objectives, and Techniques
The ABA therapy plan consists of specific, measurable goals broken down into smaller, achievable objectives that allow more effective tracking of progress. ABA therapists use various techniques and strategies to implement the intervention plan, and carefully document each session's outcomes.
Using techniques such as:
Discrete trial training (DTT) – A structured method for teaching skills by breaking them into small, repeated steps.
Functional communication training (FCT) – Teaching better ways to express needs and wants, replacing challenging behaviors.
Natural environment teaching (NET) – Learning in everyday settings, embedded into daily routines.
Token systems – Using tokens as rewards for desired behaviors.
Visual schedules – Visual aids depicting activity sequences, aiding in following routines.
Visual support – Various visual aids to aid understanding, especially for those with communication difficulties.
Peer modeling – Having peers demonstrate behaviors for imitation.
Video modeling – Learning from recorded videos of desired behaviors or skills.
In addition, ABA therapists attempt to address negative behavior by teaching and reinforcing appropriate alternatives. By continuously collecting data during sessions, they can track the individual's responses, measure progress toward established goals, and adjust the intervention as needed.
Positive Reinforcement
Positive reinforcement is a central component of ABA therapy. It involves rewarding desired behaviors to encourage their repetition. By systematically reinforcing positive behaviors and addressing challenging ones through targeted interventions, individuals can develop new skills and reduce problematic behaviors.
The consistent application of positive reinforcement serves as a powerful motivator for individuals, encouraging them to engage in desired behaviors. Over time, as these behaviors become more established, the use of reinforcement can be gradually faded, promoting independence and long-term behavior change.
Many experts agree that positive reinforcement and ABA therapy are the "gold standard" in autism treatment. By providing consistent and meaningful rewards, ABA therapy can motivate individuals to engage in positive behaviors, and ultimately lead them to lasting improvements in quality of life and functional abilities.
What Aspects of Life Can ABA Therapy Improve?
Depending on the individual's age, the intensity and duration of therapy, and the support they receive from their families and caregivers, effective ABA therapy can help affected individuals improve their lives in numerous ways, including:
Communication skills – Ability to express themselves verbally or non-verbally, fostering effective communication with others.
Social skills – Understanding social cues, making eye contact, and engaging in appropriate social interactions.
Behavior management – Strategies to manage challenging behaviors, leading to a more adaptive and regulated response to stimuli.
Anxiety and stress – Reducing anxiety and stress levels, improving overall emotional well-being.
Generalization of skills – Ensuring learned skills are generalized across various settings and situations, promoting consistent behavior and adaptation.
Independence – Self-sufficiency by teaching individuals practical life skills, enhancing their ability to perform daily tasks independently.
Self-esteem and confidence – A boost in self-esteem and confidence, contributing to a more positive self-image.
Ultimately, the goal of ABA therapy is to enhance the overall quality of life for individuals with autism or related conditions. By addressing various aspects of their functioning, it can lead to a more fulfilling and independent life.
Are There Any Downsides to ABA Therapy?
While ABA therapy has a track record of providing an effective approach for individuals with ASD, certain considerations must be acknowledged.
One of the main concerns raised by critics of ABA therapy is its rigid and sometimes overly controlling nature. Critics argue that it may focus too much on compliance and behavioral control, which could stifle a child's natural expression and autonomy.
Additionally, it's important to recognize that ABA therapy might not be suitable for every individual with ASD. Some individuals may find it stressful or aversive, leading to resistance and potential negative emotional reactions. This consideration emphasizes the need for careful assessment and individualized treatment planning.
Finally, ABA therapy demands a significant time commitment, especially for parents or caregivers who are heavily involved in the process. The therapy typically requires consistent and intensive sessions, which can be challenging to fit into a busy schedule.
Final Thoughts
While there are valid concerns surrounding ABA therapy, its personalized, data-driven approach and focus on positive reinforcement are known to benefit many individuals. It can lead to improvements in social and communication skills, reduce anxiety and stress, and boost their self-esteem and confidence, ultimately enhancing the quality of their lives.
For individuals interested in ABA therapy for themselves or their loved ones, it is important to remember that patience and consistency are key when it comes to ABA therapy.
Progress may not always be linear, but with dedication and a supportive environment, individuals can make significant strides in their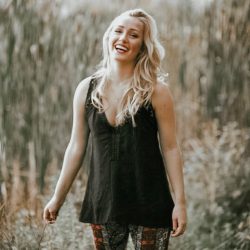 Latest posts by Chantal McCulligh
(see all)