High school can be an exciting and transformative time, but it may also be marked by anxiety and stress for many learners. College preparation, standardized tests like the SAT or AP, and the pressure to succeed can be grueling. Even high-achieving students may feel overwhelmed.  Anxiety is often pervasive, and students can feel paralyzed into feeling there are no solutions — they wouldn't even know where to start. This article will discuss practical ways to manage high school anxiety by understanding its causes and manifestations, what helps alleviate it, and having a fallback plan to reduce stress.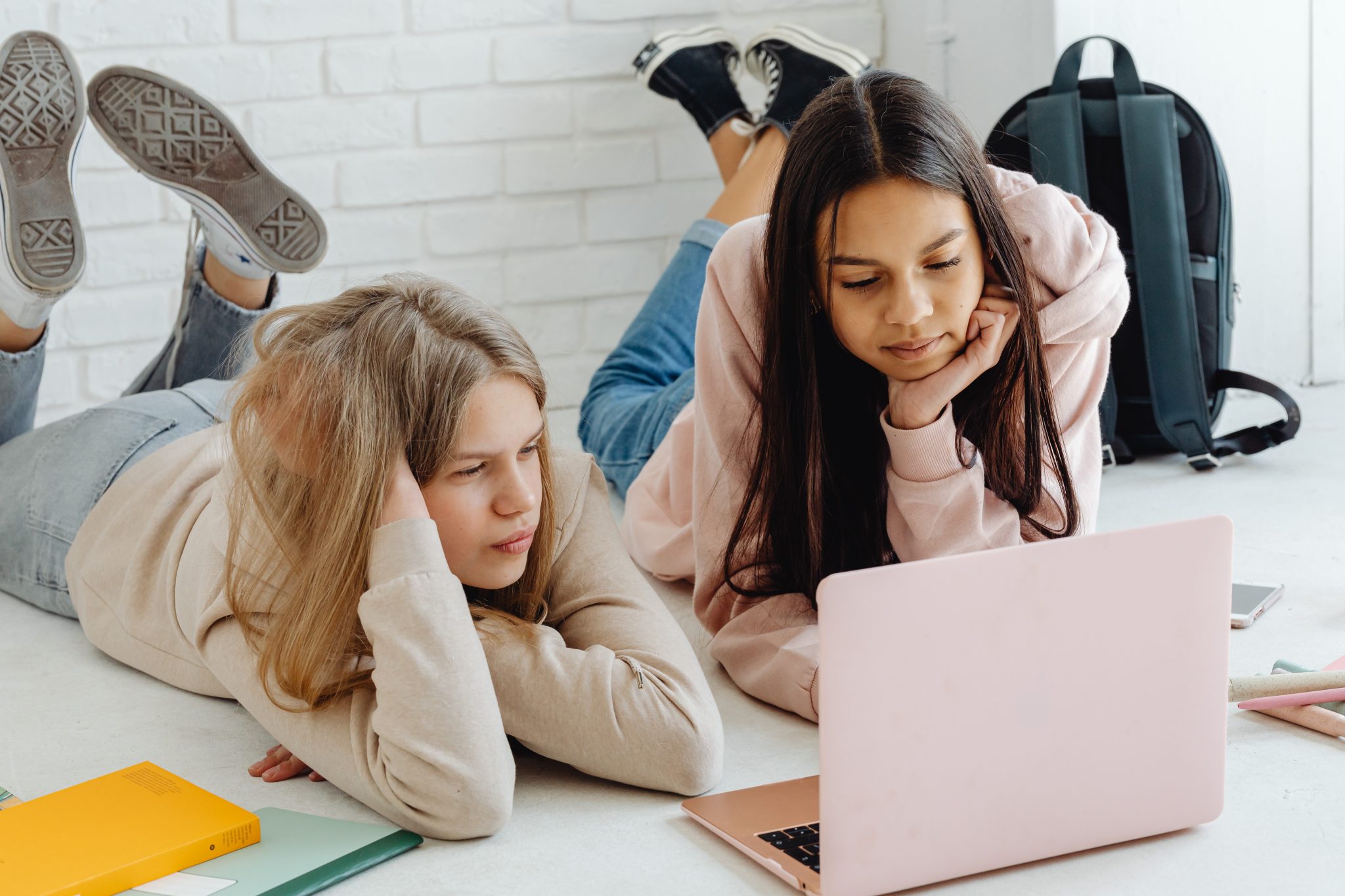 Understanding the Causes of High School Anxiety
While any high school pupil can experience anxiety, specific groups or individuals may be more vulnerable due to various factors and may need professional help. These may include: 
Mental, Health, or Social Issues:

Those who have previously struggled with anxiety, depression, or other mental health concerns are more likely to experience high school anxiety. Genetics may also play a role in the development of anxiety disorders.  

High Expectations or Pressure to Succeed:

Students who feel immense pressure to excel academically, either from themselves, their parents, or their peers, are at risk of developing high school anxiety. Some of the activities that can overwhelm them and lead to worry are the following: 

College Preparation:

The process of researching, applying, and getting into college can be daunting, causing high schoolers to feel anxious about their future.

Academic Performance:

The pressure to maintain high grades, excel in standardized tests like the SAT, and balance rigorous coursework can be overwhelming. Those wanting to enroll in accelerated programs face more challenges, as the academic preparation in high school may include college-level classes heavy on math and the sciences. For those contemplating accelerated programs with advanced placement subjects, it can feel like

being pre-med in high school

.  

Social Pressures:

Fitting in, forming friendships, and navigating the complex social landscape of high school can contribute to anxiety. Those who struggle with social anxiety or are naturally introverted may find the social aspects of high school particularly challenging, more so than the average pupil. 

Financial Challenges:

Anticipating the cost of tuition and figuring out how to pay for it may become a source of stress for learners and their families. This is especially true for students who come from low-income families and want to pursue an expensive degree in law or medicine.  

Sudden or Anticipation of Life Changes:

High schoolers dealing with significant life changes or stressors, such as a family crisis, moving to a new school, or losing a loved one, may be more vulnerable to anxiety.  

Belonging to a Marginalized Group:

Students who belong to racial, ethnic, or sexual minority groups may experience additional stressors, such as discrimination or feelings of isolation, which can contribute to anxiety.  

Learning Disabilities, ADHD, ASD, Asperger's, or Down Syndrome:

Students with learning disabilities or have been diagnosed with Asperger's, Down Syndrome, ADHD (attention deficit hyperactivity disorder), or ASD (autism spectrum disorder) may face additional academic challenges and may be more prone to experiencing anxiety. 
By understanding the factors that can increase vulnerability, educators, parents, and peers can provide better support and resources to help learners manage their anxiety and thrive during their high school years. 
Manifestations and Acting Out
Dealing with high school anxiety is easier if there are overt manifestations or the learner is agreeable to seeking help. Here are some common indications of anxiety and how students might act out as a result: 
Physical Symptoms:

Anxiety may cause headaches, stomachaches, muscle tension, rapid heartbeat, or difficulty breathing.  

Emotional Symptoms:

High school students experiencing anxiety may display irritability, mood swings, crying spells, or feelings of hopelessness. They might act out by withdrawing from social interactions or expressing anger and frustration towards peers, teachers, or family members. 

Changes in Academic Performance:

Anxiety may negatively impact a learner's academic performance, leading to a decline in grades, difficulties concentrating, or a lack of motivation to complete assignments. Learners might miss deadlines, avoid attending classes, or disengage from school-related activities. 

Procrastination and Avoidance:

Students dealing with anxiety may procrastinate or avoid tasks that provoke anxiety, such as studying for exams, completing college applications, or participating in social events.  

Sleep Disturbances:

Anxiety may lead to sleep problems. Some may appear tired, have difficulty staying awake in class, or complain about sleep issues. 

Social Withdrawal:

High schoolers with anxiety may withdraw from their friends, extracurricular activities, or other social situations. They might isolate themselves or avoid engaging in activities they previously enjoyed. 

Changes in Eating Habits:

Anxiety may cause overeating or a loss of appetite. Students might experience weight fluctuations or develop unhealthy eating patterns. 

Substance Abuse:

High schoolers struggling with anxiety might turn to alcohol or drugs as a coping mechanism, leading to additional problems, including addiction and further deterioration of mental health. 

Perfectionism and Excessive Worry:

Students suffering from anxiety may develop perfectionist tendencies, obsessing over minor details and constantly worrying about their performance. These may lead to increased stress, burnout, and self-criticism. 

Panic Attacks:

In more severe cases, high school anxiety can trigger panic attacks, characterized by intense fear, shortness of breath, chest pain, dizziness, or feelings of impending doom. Students experiencing panic attacks may need immediate support and intervention to manage their symptoms.

 
Proactive Ways to Deal With High School Anxiety
Anxiety management becomes less overwhelming if the tasks are broken down into smaller, achievable steps like the following: 
Manage academic activities by creating a structured study schedule, setting realistic goals, and using active learning strategies. Staying organized ensures that the learner doesn't fall behind, prevents cramming, and gives the student more time to prepare for exams—and do well! 

Talk to friends, family members, teachers, or school counselors about feelings of anxiety to diffuse them. When someone is anxious, it may be easy to feel like they're the only one struggling. Talking to someone who understands may help them feel less alone and more supported. Parents and educators can offer valuable guidance, encouragement, and resources to help students learn coping strategies and get the support they need to manage their anxiety.

Incorporate

relaxation techniques

, such as deep breathing, progressive muscle relaxation, or mindfulness exercises, into the daily routine to help manage anxiety. Make time for hobbies, physical and social activities to balance schoolwork and personal life. 

Focus on the subjects and activities that are of genuine interest. Setting realistic goals prevents the pressure to be perfect from causing pervasive anxiety. 

Dealing with setbacks is a unique learning opportunity — it develops resilience and encourages the motivation to improve and move forward.

Anxiety may significantly impact learners' abilities to focus, concentrate, and enjoy life. A mental health professional can provide students with support and guidance in managing stress and improving their quality of life. 
If teen anxiety becomes unmanageable or interferes with daily life, high school students should consider seeking their parents or guardians help to reach out to a reputable mental health professional.
High school anxiety is a common challenge many students face. When a learner manifests symptoms, offering support, understanding, and encouragement is essential. The student should be encouraged to seek help from a school counselor, teacher, or mental health professional to address their anxiety and develop effective coping strategies.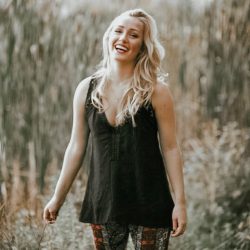 Latest posts by Chantal McCulligh
(see all)