If we were to be entirely honest, we can't imagine the type of back-to-school anxiety kids and teens feel nowadays. So, we wanted to make sure you guys, teens and children with anxiety, have the best tools for alleviating anxiety in school because let's be honest, school should be a place you're excited to go to!
Back-To-School Anxiety Advice
Back-to-school anxiety is so confusing. Instead of fearing the unknown, you're fearing one of the most familiar things in life – school. It's important to remember that you know where you're going, you know who's going to be there, you know the layout of the school, you know what school involves and that you've done this and gotten through it many times before.
You are anxious leading up to the first day because you haven't been to school all summer long. However, as soon as you get there, you'll realize that everything is fine and that there is no threat. You just have to get there first and get through the feelings leading up to walking up those front steps on the first day of school.
Back-to-school anxiety was so intense for me that I would run to the bathroom with a twisted stomach several times throughout the morning as I tried to get ready. But I just kept reminding myself that I've done this 'back to school thing' many times before and that this year is no different… That I can do it. And you can too!
Back-To-School Anxiety Tools to Keep in your Backpack
There are many great back-to-school anxiety tools you can keep in your backpack and access whenever you need an extra dose of relief. Here are some of our favourites.
1. Calming Essential Oil Roll-On
From one of our very first anxiety subscription boxes, this calming essential oil roll-on is great for managing anxiety. The blend is the perfect combination of the best essential oils for anxiety (and more) that create the ultimate relaxing experience that calms the mind and soul. It has subtle notes of lavender, rose and ylang ylang to encourage feelings of well being, and is a nice scent that feels as good as it smells. 
2. Lavender, Lavender, Lavender
The best essential oil for anxiety relief is lavender. It's a quaint, floral smell that isn't wildly overbearing but it certainly is wildly powerful when it comes to calming your nervous system. You can bring a lavender essential oil roller with you to school, store it in your pencil case, backpack or even your pocket, and roll it on your pressure points when you're feeling anxious. We love putting it on the insides of our wrists, as well as behind our ears. Another excellent back to school anxiety item to store in your backpack is a lavender sachet. The aroma will help calm you down and being able to hold, roll, smush and fidget with the lavender in the sachet is great for distracting your mind.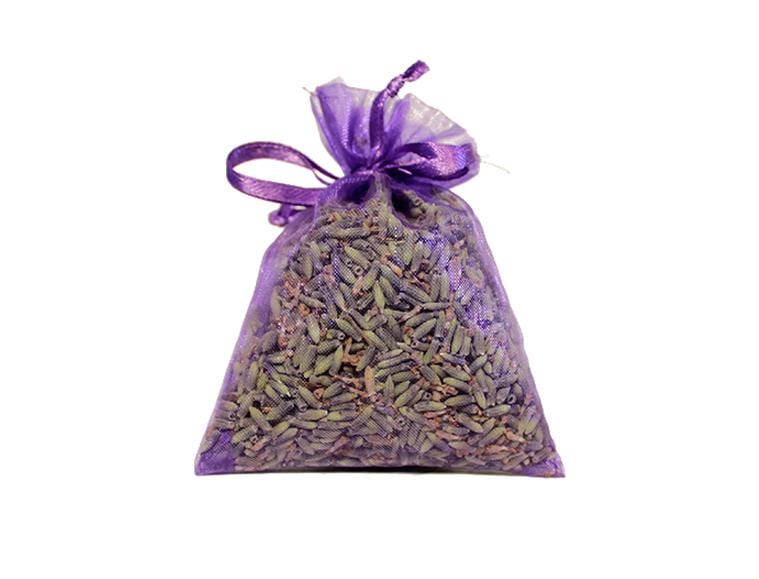 We keep a lavender sachet in the car, under our pillow, in our purse and in the living room.
3. Affirmation Cards
Affirmation cards are a great tool to have in your backpack, as they're small enough that they won't take up much space or add on any extra weight, yet powerful enough to give you the blast of motivation you need to get through those tough moments.
You can purchase affirmation cards but you can also create your own from our list of the best affirmations for anxiety.
4. Breathing Techniques
Similar to the affirmations, we like to write down out favourite breathing techniques on a piece of paper as a reminder of how to calm down when we're feeling anxious.
So, browse the best breathing techniques for anxiety, practice them, discover the ones that work best for you and then jot the steps down in a notebook or piece of paper. Put it in your backpack and when you feel your anxiety rising, remind yourself of the techniques.
5.  Lava Stone Bracelet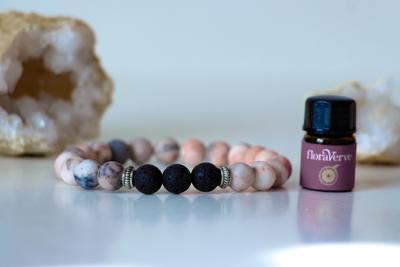 Lava stones are an excellent grounding stone that helps keep you centered. It's also a healing stone used to channel inner strength, and offers ton of healing properties that are beneficial for anxiety sufferers. Best of all, the lava beads hold essential oils. So, add a couple of drops of your favourite essential oil for mental health onto your lava stone bracelet and harness the healing powers of both.
6. Aromatherapy Inhaler
There's a long list of aromatherapy inhalers which are essential oils put into a small tube, so you can inhale them when needed. I personally recommend Monq personal diffusers, as they're like vapes for essential oils, only there's no inhaling.
7. Personal Notebook
Provide yourself with a place to write down your anxious thoughts when you're experiencing back-to-school anxiety. We don't recommend writing anything too personal in it just in case you lose the notebook while at school.  This will only cause more anxiety if your deepest and darkest secrets are in it. Instead, use the notebook to doodle or jot down some thoughts in times of need. Draw pictures and write quotes, and use it as your outlet when you're stuck in class. These are almost small journals that can fit right in your school bag.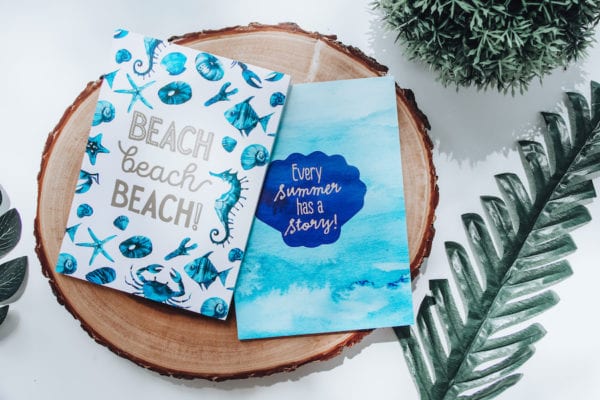 8. Spinner Rings
We love a good spinner ring! These chic little pieces of jewelry are also called meditation rings or fidget rings for adults because they are an excellent way to distract yourself away from those anxious thoughts.
The spinner rings we have on our Anxiety store are real jewelry (ahem – they won't leave your fingers green), and are designed with utmost quality to ensure you get way more than a couple wears out of them.
9. Inspirational Book
Find a book that inspires you. Perhaps it's a motivational journey, a picture book, or even a self-help book. I highly recommend Denise Lowe's "The Fighter Within" book, as it's a motivational book that reminds you that YOU CAN DO IT! The Fighter Within shares Denise's own struggles and challenges, and shows you various ways to cope, overcome, heal and move forward. This book is an excellent source of reflection for times when you're feeling alone in your struggle, need some inspiration, a pick-me-up, a spark of positivity, or someone to relate to.
Denise Lowe gets it because she's been there.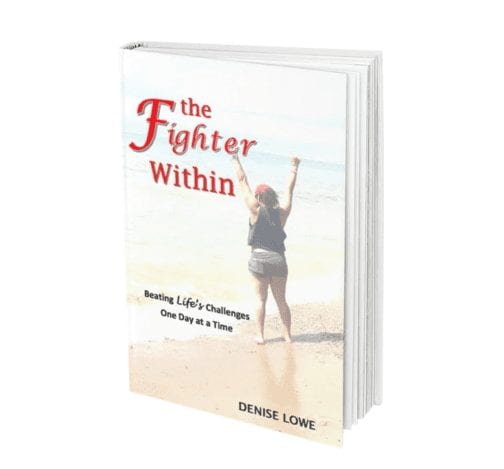 10. Aromatherapy Necklace
An aromatherapy necklace is like a personal aromatherapy inhaler, essential oils, and diffuser combined into a stunning piece of jewelry.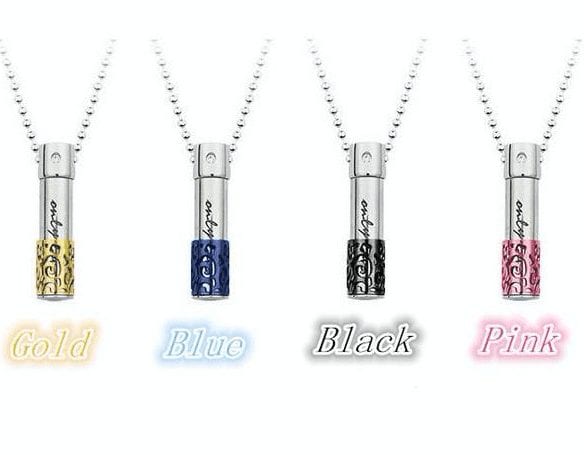 They're great for anyone desperate for inconspicuous forms of anxiety relief.
If you're still feeling incredibly nervous about going back to school, consider reading these posts:
And if you'd love to receive these types of anxiety relief right to your home, sign up for our Anxiety subscription box! Every season, we send you a theme-boxed filled with calming items, relaxation techniques, coping mechanisms and self care for your mental health. Subscribe for 30% off and get over $100 worth of products for only $48.
But remember, you already have what you need to tackle back to school anxiety, and  that's a positive mindset. You can do this and remember, when you feel like you're struggling, you can always speak with a professional therapist. Online therapy sets you up with the best therapist for you depending on your situation and can reach out to them whenever you need.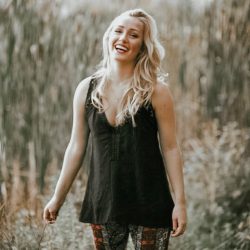 Latest posts by Chantal McCulligh
(see all)