Contemplating therapy is the first step in your journey towards emotional and mental wellness. Now, you just need to make the decision to finally commit to starting online therapy. And because I understand just how important therapy is for overcoming anxiety and managing anxiety symptoms, I've created a list of encouraging quotes that will give you the courage to finally start online therapy.
Quotes That'll Give You The Courage to Start Online Therapy
Below, I've put together a list of my favourite mental health quotes that will inspire you and give you the courage to finally start online therapy or at the very least, to finally make a change. 
"There is no greater agony than bearing an untold story inside you. "
This is one of my favourite quotes for finding the courage to start online therapy, as it reminds you of the importance of letting go of the thoughts in your head. Holding onto the pain makes it difficult for you to move forward which is precisely why therapy and counselling is key to overcoming anxiety, depression, PTSD, trauma, and many other difficult situations. 
"When we talk about our feelings, they become less overwhelming, less upsetting, and less scary."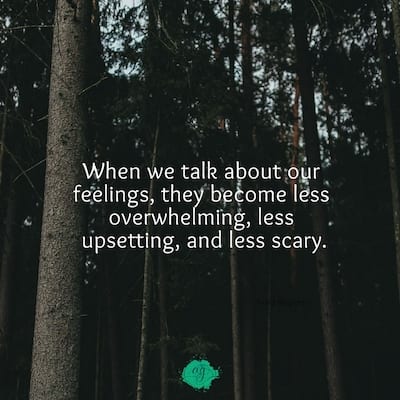 This encouraging quote reiterates the importance of talking about your feelings. When your thoughts and emotions are stuck in your head, they are significantly more overwhelming, upsetting and intimidating. Letting those thoughts and emotions out in a safe environment with a professional provides you immediately relief and advice on how to move forward. 
"The past can hurt but the way I see it, you can either run from it or you can learn from it."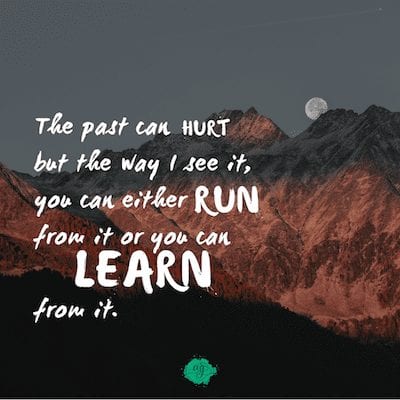 Disney is the creator of the best inspirational quotes and this one from Rafiki in Lion King is definitely up there on my favourite list. When you start online therapy, you learn how to move forward from your past while also learning how to stop your past from hurting you longer. You can run but the pain will continue. Facing your past is the first step to healing. 
"I can and I will. Watch me."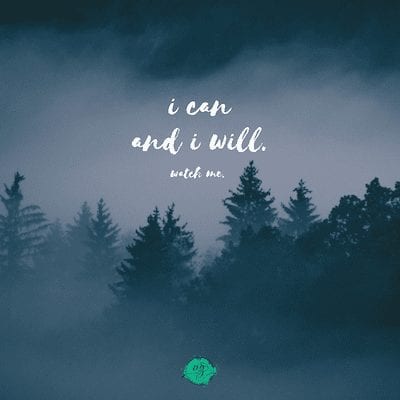 We've all been in a place where we want to make a change and we want to get better, but we don't know how or we are scared to take that first step. I like this inspirational quote because it challenges you. When you read it, you want to prove to yourself that you can do it – and you can, but you have to do something to see a change. 
"Nothing changes if nothing changes."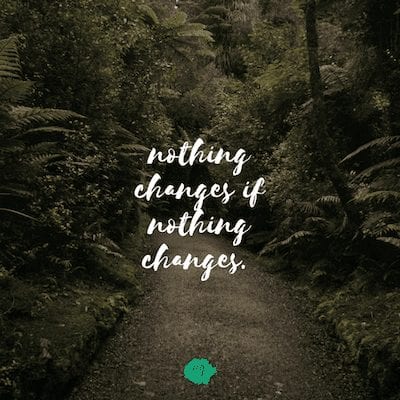 You'll hear me say this inspiration quote a lot of the Anxiety Gone social media platforms because I firmly believe in it. You cannot expect change if nothing in your life changes. Healing is a choice and you have to choose to make a change, whether it's choosing to start online therapy or choosing to practice gratitude; choosing to use essential oils or choosing to go on medication. Healing is a choice. It will not happen without change. 
"If you always do what you've always done, you'll always be where you've always been."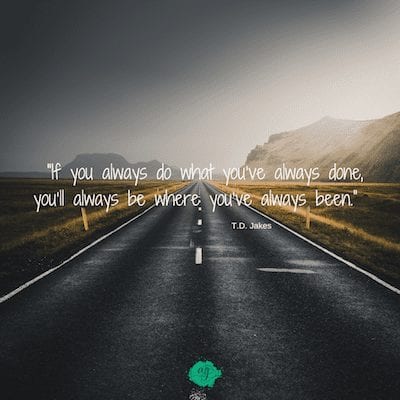 Similar to the prior, this encouraging quote reiterates the importance of making a change in order to see a difference in your life. Plus, it has a nice rhythm to it that is certainly enjoyable. 
"Put yourself in danger of something amazing happening to you."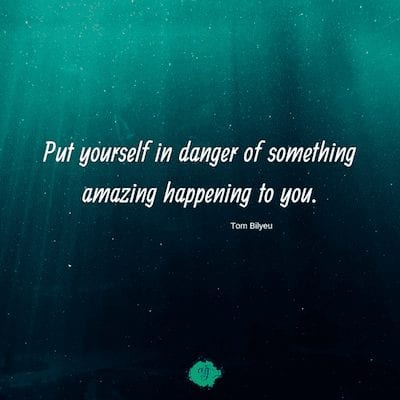 Change is scary. We all know it but putting yourself out there and facing your fears also means that there is a chance – a big chance – that something amazing will happen to you. 
"The time is now. Stop hitting the snooze button on your life."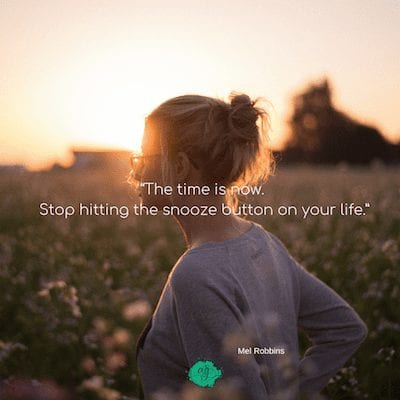 As a big fan of the snooze button, this inspirational quote hit me right in the feels. Life is short and you deserve the live the life you want. So, let's make a change today; right now; right here. You can do it. 
"Procrastination is one of the most common and deadliest diseases and its toll on success and happiness is heavy."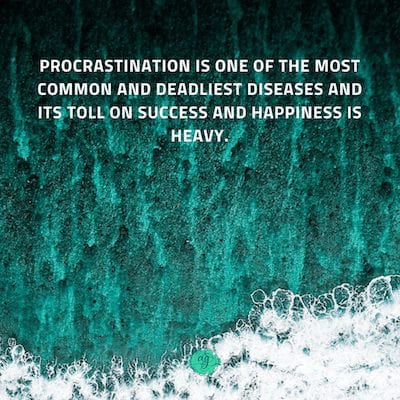 From the Great Wayne Gretzky, this inspiration quote reminds you that waiting to take action is only going to push your success and happiness further away. If you want to overcome your anxiety, depression, trauma, PTSD – whatever it is, now is the perfect time to do it. 
"Today is the day you start living your life."
Today is the day you start living your life. Not tomorrow. Not a week from now. Today. Today is the day your life changes. Your happiness, health and wellbeing should not be put on the back burner any longer. You deserve more than that. 
"I'm not telling you it's going to be easy. I'm telling you it's going to be worth it.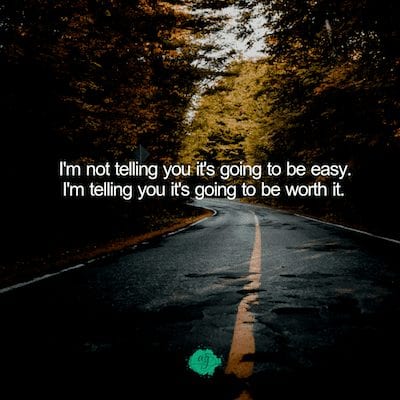 This is one of my favourite quotes of all time because it's raw; it's real and it gets straight to the point. Learning how to survive and thrive with anxiety is not easy. Facing your fears is not easy. It takes work. You will have set backs but you will have the chance to get back up and try again. All of this is worth it. It always is. 
Make the change. I want you to learn how to live a great life despite your diagnosis. You do not have to be living the way you have for all this time. You can have the life you dream of but it starts with a choice. 
Start online therapy today and enjoy a 7 Day Free Trial with Better Help. I promise you, therapy will make a world of a difference. 
---
This blog post is sponsored by BetterHelp, but all opinions are my own. I may receive compensation from BetterHelp or other sources if you purchase products or services through the links provided on this page.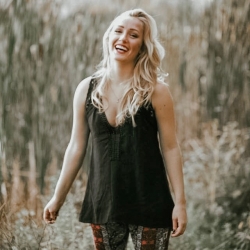 Latest posts by Chantal McCulligh
(see all)