Oh, fidget spinners! Kids love them… Parents and teachers absolutely loathe them.  Calming toys for kids are supposed to help them manage their thoughts emotions instead of creating more distractions. And fidget spinners did do that… Until they became more of a nuisance than a form of relief for kids.But let's be honest, children still need something to get them through their racing thoughts, world of distractions and extreme emotions. So, we've created a list of the best calming toys for kids that aren't fidget spinners.
14 Calming Toys for Children, Pre-Teens and Teenagers
Whether you have a little one running around, a rampant pre-teen or a teenager who is struggling with their mind, these calming toys can be an excellent way to help them get through every-day life. In terms of anxiety, we like using calming toys to distract our minds from our anxious thoughts, and they work wonders.
We love a good Calm Down Jar! You can easily make these at home with some sparkles, water and a bottle or you can purchase one, if you simply don't want to deal with the mess and hassle. Whatever you do, Calm Down Jars are a must have calming tools for kids. You simply flip the bottle and watch the soothing gel, bubbles and colours flow. Yes, it is as mesmerizing for adults as it is for kids.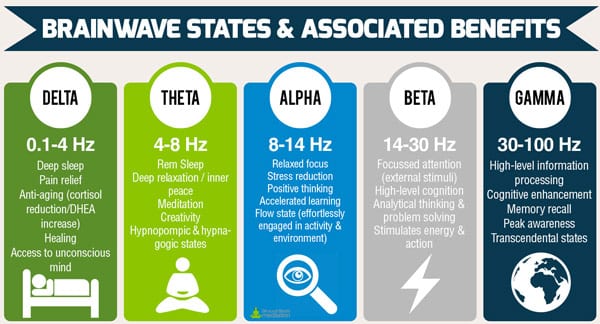 There's no better time than the now to teach your children mindfulness. Binaural Beats are meditative sound tracks that play different frequencies in each ear – and they've been proven to have a positive effect on the brain. You just have to make sure you have stereo headphones to ensure the different frequencies are heard properly.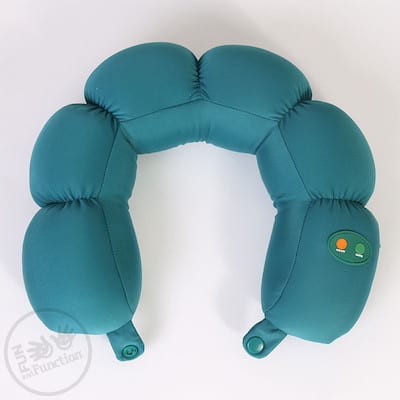 Wake up those senses with the kid's vibrating massage neck pillow. It's comfy, it's soothing, and it can be a great way to shake out all of those emotions!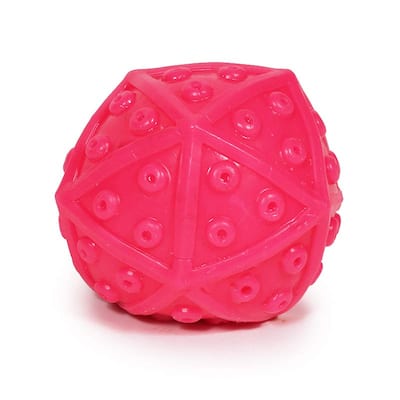 From weighted balls to stressless balls, bubble balls, key chain fidget balls and more, these are some of the simplest forms of calming toys for kids that work.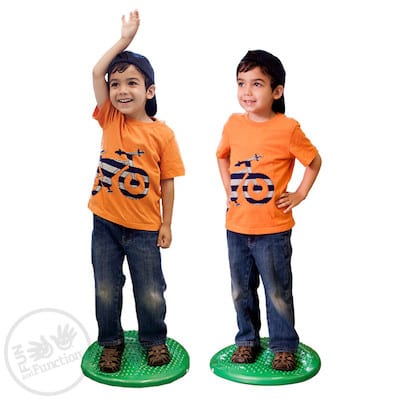 We love the wiggle cushion because it's not as obtrusive as therapy balls, but still have the same calming effects. Your little one can stand on it, roll on it, wiggle on it – the option is theirs.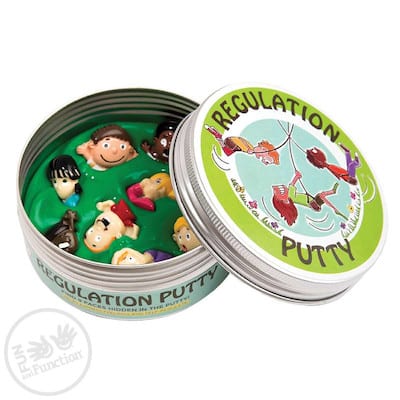 Help your little one understand the various emotions they experience with the Regulation Putty. This calming toy is not only an amazing sensory tool but it is also an excellent stress reducer.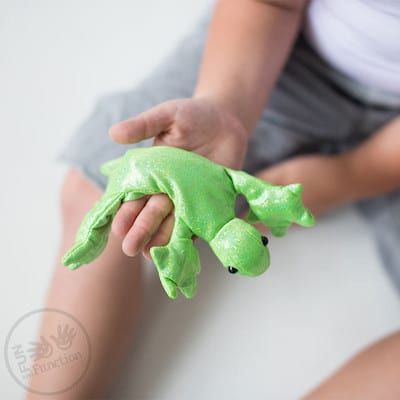 We know what you're thinking – not another stuffed animal but these aren't just any ole' toy. Instead, these weighted stuffed animals are like weighted blankets, only portable and super kid-friendly.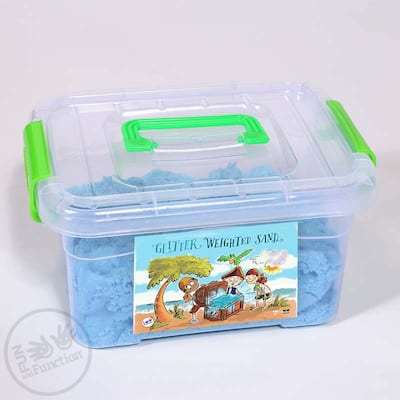 We will never forget the first time one of our littles played with weighted sand because all of us adults that were standing around the table were just as captivated and soothed by the way the sand moved and felt as it slipped between our fingers. And the little ones in our lives seemed to have a similar response to the weighted sand, despite not being able to fully understand or explain why they suddenly felt so zen.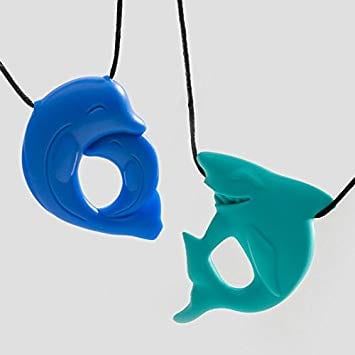 Make sure your little one has their favourite calming tools for kids with them at all times with these awesome fidget necklaces. As a bonus, many of these necklaces also dub as chewables!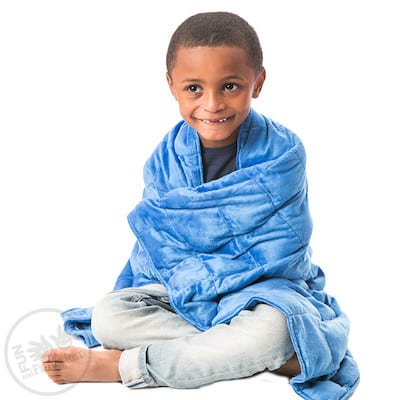 The benefits of weight blankets are endless and we personally think that every one in your household needs these blankets that quite literally feel like a great big bear hug. At the very least, your little ones should certainly have a kids weighted blanket, especially if they have difficulty controlling their body.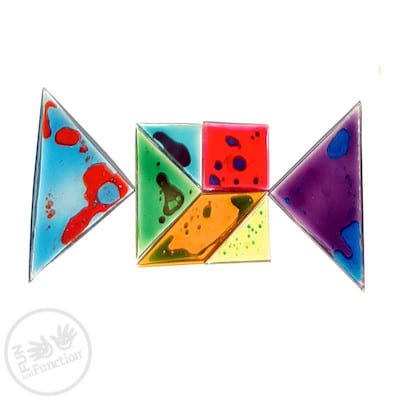 Gel fidgets are a popular choice of calming toys for kids, and they're small enough so that they can be taken with your little one wherever they go.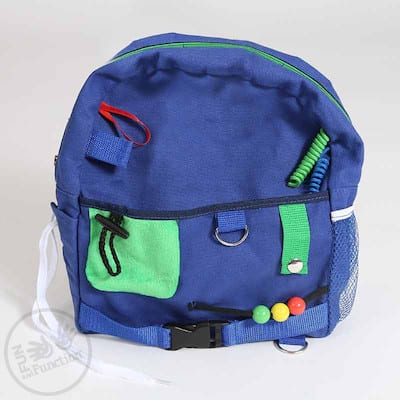 For the avid fidgeter, it's important to provide them with a healthy way to re-direct their fidgeting, sans fidget spinners because no parent or teacher is a fan of them. However, this fidget backpack is definitely one of the best calming toys for kids, as it offers a variety of options that will keep them occupied throughout the year.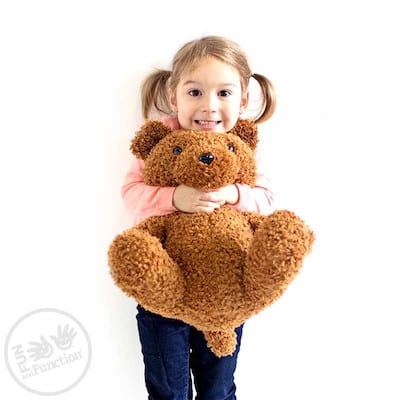 These type of calming toys for kids are similar to the prior, only slightly bigger which provides more comfort and soothing elements. Plus, they're adorable!
…And that's only to name a few of our favourite calming toys for kids.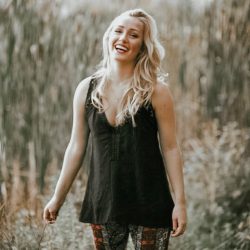 Latest posts by Chantal McCulligh
(see all)