Sensory techniques have gained recognition as an effective way to support children's development, particularly those with sensory processing challenges. These techniques involve the use of sensory input to help children regulate their nervous systems and improve their ability to process and integrate sensory information. Sensory techniques can be beneficial for all children, including those with autism, ADHD, and anxiety, as they help to reduce stress, promote relaxation, and improve focus. By incorporating sensory techniques into a child's daily routine, parents and caregivers can create a supportive and nurturing environment that promotes healthy development and overall well-being.
What is a Sensory Disorder?
A sensory disorder is a condition that affects how a person's brain processes sensory information from their environment, such as sight, sound, touch, taste, and smell. Individuals with sensory disorders may experience an abnormal sensitivity to certain stimuli or a decreased sensitivity to others. This can lead to difficulty with daily activities, such as social interactions, communication, and academic or occupational tasks. Sensory disorders are often associated with other developmental or neurological conditions, such as autism spectrum disorder, attention deficit hyperactivity disorder (ADHD), and Tourette syndrome. Treatment for sensory disorders often involves sensory integration therapy, which involves activities to help the person better process and respond to sensory information.
Signs of a Sensory Disorder
Determining if your child is suffering from a sensory disorder can be difficult because every kid refuses to eat something because of a certain texture at least one, and every kid plugs their ears in loud environments, and every loses control of their body, and so on and so forth. Because of this, a sensory disorder can quickly be mistaken as poor behaviour or "typical" child behaviour.
Here are some signs of a sensory disorder in a child:
Hypersensitivities:
Fear of surprise touching, avoiding hugs and cuddling even from parents
Extreme responses to sudden a high-pitched, loud, or metallic sounds
Easily distracted by background noises – things others don't seem to even notice
Fearful of crowds
Overly fearful of playground equipment
Extreme fear of being hurt when no real danger is present (swings, climbing on a jungle gym, etc.)
Poor balance
Hyposensitivities:
Constant need to touch people or textures
Clumsy
Unaware of their own strength which leads to others being hurt when playing
Lack of understanding of personal space
Fidgety/unable to sit still
Thrill-seeker/unaware of potential danger involved with certain activities
These are just general guidelines to signs of a sensory disorder, but if you're looking for more information, Star Institute for Sensory Processing Disorder has an excellent symptoms checklist.
The Link Between Sensory Problems and Anxiety in Kids
We decided to talk about sensory techniques for kids here on Anxiety Gone for several reasons, with the main one being that there is a link between sensory concerns and anxiety in kids. In fact, many therapists have seen parents and their children come in for anxiety, only to leave with a sensory processing disorder diagnosis. It's easy to confuse one for the other but more importantly, sensory kids are sensitive kids; anxious kids are sensitive kids. The two truly go hand-in-hand, especially with regard to coping methods and techniques to calm them down.
7 Powerful Sensory Techniques for Kids
There are various sensory techniques for kids that will help both anxious children and sensory disorder children. So, even if you have no idea of what the actual diagnosis will be of your child, you can implement these unique sensory techniques in your home to help calm your child in the meantime.
1. Take 5 for Intense Movement
It might sound silly to encourage your sensory and/or anxious child who can't calm down to calm down even less, but encouraging them to take a couple of minutes to shake it all out has proven to be quite beneficial. We have even noticed in our own families that putting a sensory child on timeout with nothing to do typically makes the entire situation worse. So, instead, we now place them on an "intense movement" timeout, where they run or jump on the spot or on a trampoline for a couple of minutes.
2. Take 5 in a Quiet Space
On the completely opposite side of the spectrum, sometimes sensory kids or anxious kids really just need a couple of minutes in a quiet space. We recommend setting up a quiet space in a corner away from the buzz of your home. Hang a sheet or pop open a small tent, and complete the space with noise-canceling headphones, a comfy pillow or weighted blanket, and some books or even yoga kids cards.
3. The Tapping Solution
By now, you've likely heard all about the tapping solution, as it's quickly becoming one of the most popular sensory techniques for kids. Basically, this technique combines traditional acupressure, breathing and mantras to alleviate symptoms of anxiety in kids. Your child uses their fingers to tap on acupressure points while breathing deeply and repeating a verbal message (the latter isn't always used, as this can get noisy in a classroom setting).
If your little one is too little to do the tapping technique on their own, you can certainly do the tapping for them while encouraging them to breathe deeply.
4. The Tactile Toolbox
More and more tactile toys designed specifically for sensory or anxious child are coming out, and they're excellent sensory techniques for kids. Fill a shoebox or even an old Kid's Anxiety Krate  with magic sand, squishies, jelly beads, rice, dried beans, and other types of materials your child can touch to relieve their anxiety.
5. Weigh The Anxiety Down
Another one of the most popular sensory techniques for kids is the weighted blanket. Despite not being a technique per se, it definitely deserves being on this list because it works. Weighted blankets are excellent for children with anxiety, ADHD, sensory issues and sleep issues. Unfortunately, they can be pretty pricey. So, wrap your little one tightly in a blanket like a burrito to give them a similar effect. It's like swaddling a big baby – a little different but just as effective.
6. Yoga for Sensory and Anxious Kids
There really isn't a time or age where yoga isn't recommended as an effective solution. That's why we always try to incorporate some type of yoga for kids in our Kid's Anxiety Krate, and why classrooms and daycares are also adding this into their curriculum. Yoga for kids isn't about exercise; it's about calming and connecting the mind, body and spirit. It teaches your little one awareness, so they can then recognize when their sensory concerns are bothering them, and then find a solution that works for them, such as heading to their quiet corner or getting their tactile toolbox.
7. Meditation for Kids
We have seen – first hand – meditation calm even the wildest of children. Ahem, our nephew, ahem. While it may be difficult to get a sensory child to meditate in the middle of the day when their senses are at their peak, meditation is a great thing to implement during quiet times, such as in the morning or before bed. It allows your child to explore their mind, body and spirit while also teaching them how to quiet and calm their mind, body and spirit.
buy nolvadex online www.mobleymd.com/wp-content/languages/new/nolvadex.html no prescription
We recently discussed the various benefits of instilling mindfulness in anxious kids, all of which apply to sensory kids as well.
These sensory techniques for kids can be implemented at home, in the classroom, in the car, at camp, at music lessons, at hockey practice – you name it. The key is to first discover what type of sensory triggers your child is experiencing, and then implementing the appropriate strategies moving forward. If you're looking for new ideas and sensory techniques for kids on a regular basis, sign up for our new Kid's Anxiety Krate. It's a carefully curated box designed to help parents, teachers, caregivers and children coping methods, mindfulness and anxiety relief.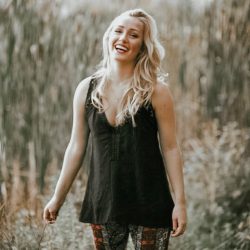 Latest posts by Chantal McCulligh
(see all)