Teaching mindfulness to children has become increasingly popular in recent years as parents and educators recognize the benefits it can have on their development. Mindfulness involves being present in the moment, paying attention to thoughts and feelings without judgment, and cultivating a sense of awareness and empathy. Introducing mindfulness practices to kids can help them improve their focus, reduce stress and anxiety, develop emotional regulation skills, and foster a greater sense of well-being. By incorporating mindfulness techniques into their daily routines, children can learn to navigate their emotions and build a foundation for lifelong mental and emotional health. To put it simply, you just can't go wrong with teaching mindfulness for kids.
What is Mindfulness?
Mindfulness is a mental state of awareness that involves being fully present and engaged in the current moment, without judgment or distraction. It is a practice of paying attention to thoughts, feelings, and physical sensations as they arise, and observing them with curiosity and openness. Mindfulness has its roots in ancient Eastern meditation practices, but in recent years, it has become increasingly popular in the Western world as a means of reducing stress and improving mental health. Through regular practice, mindfulness can help individuals develop greater self-awareness, emotional regulation, and resilience in the face of challenging situations.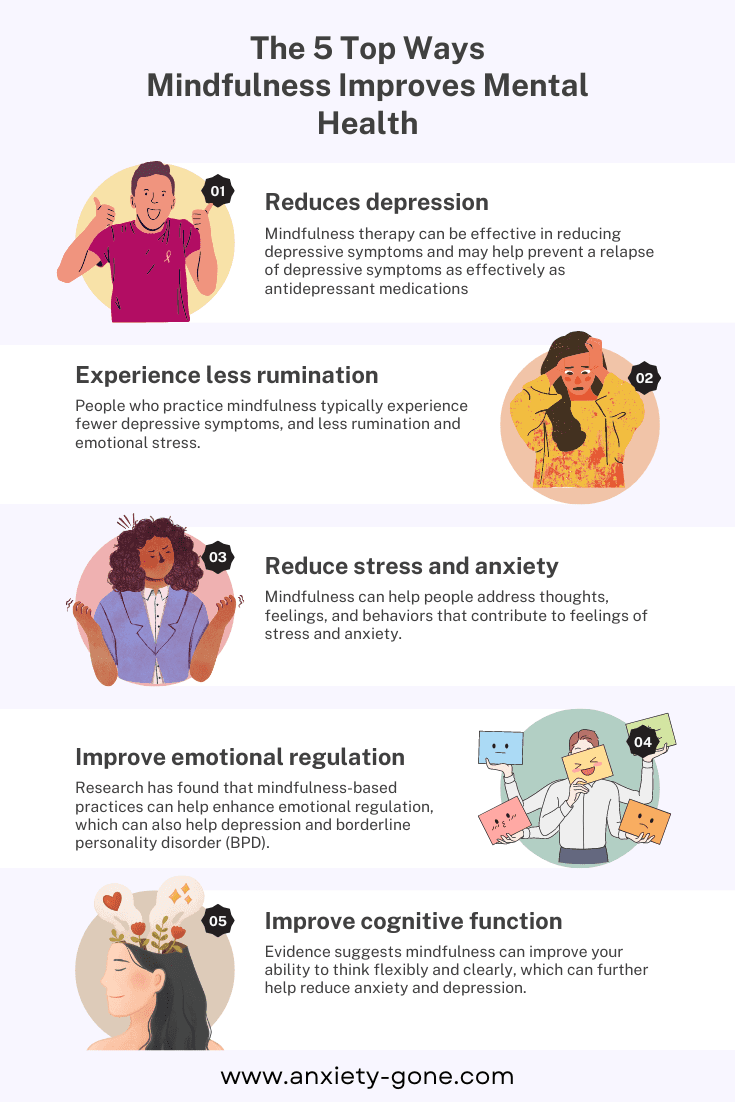 Mindfulness for Kids with Anxiety
Mindfulness can be a helpful tool for children who experience anxiety. By practicing mindfulness, kids can learn to regulate their emotions, manage stress, and cultivate a sense of calmness and relaxation. Mindfulness techniques can help children become more aware of their thoughts and feelings, and develop a more accepting and non-judgmental attitude towards them. This can be especially useful for kids with anxiety, who may struggle with racing thoughts or overwhelming feelings of worry or fear. Some mindfulness practices for kids with anxiety include deep breathing exercises, body scans, and visualization exercises. By incorporating mindfulness into their daily routine, kids can develop skills to better manage their anxiety and improve their overall well-being.
Benefits of Mindfulness in Kids
Mindfulness can have numerous benefits for children, including:
Improved focus and attention: Mindfulness practices can help children develop the ability to pay attention and concentrate for longer periods of time.
Reduced stress and anxiety: Mindfulness techniques can help children regulate their emotions and manage stress and anxiety.
Improved emotional regulation: Mindfulness practices can help children develop greater self-awareness, emotional intelligence, and the ability to regulate their own emotions.
Increased self-esteem and confidence: Mindfulness practices can help children develop a stronger sense of self and feel more confident in their abilities.
Better sleep: Mindfulness techniques can help children relax and unwind, leading to better quality sleep.
Enhanced social skills: Mindfulness practices can help children develop empathy, compassion, and better communication skills.
Improved academic performance: Mindfulness practices can help children develop better cognitive and executive function skills, which can translate into improved academic performance.
Overall, mindfulness can help children develop a greater sense of well-being and resilience, which can benefit them throughout their lives.
Benefits Parents Receive From Teaching Mindfulness for Kids
The benefits of teaching mindfulness in kids is enough to have any adult jump on the yoga mat. However, if you're an exhausted parent who has given up hope that anything can work, know that there are some parental benefits to teaching your little one mindfulness as well.
Mindful parents raise less stressed out kids
Connect with your child on a deeper level
Quality bonding time
Increased feelings of joy
Better problem solving skills
Less screaming, more loving
Better listening, less reactivity
Increased feelings of calmness… Even when your child does something appalling
To sum it up, instilling mindfulness in kids also helps you become a better parent. So, instead of plopping your child down in front of a mindfulness tutorial, considering partaking in the activity with them.
Teaching Mindfulness for Kids at Home
If you're in Ontario and your little one is in school, you're in luck, as the Ontario School Curriculum already incorporates mindfulness into your child's school day. However, whether this whole mindfulness is entirely new to you and your family, or your child is already a self-proclaimed mindful expert (ahem, our 5 yr. old nephew), mindfulness can be and should be incorporated into your child's day – morning to night. Again, you simply can't go wrong with making a conscious effort to be more mindful.
Mindfulness Activities for Kids
Here are some fun ways to incorporate mindfulness in your home:
1. Meditate together even if it's for 5 minutes before bed
Meditation is the be all end of al mindfulness. We have an exceptionally over-active, moody and often-defiant nephew who is, quite literally, the oxymoron for calmness. Meditation wasn't even going to be one of our options because the idea of getting him to calm down long enough for us to even pull up a guided meditation video for kids was completely unrealistic.
However, we found that nightly meditation, with the help of the trusty Youtube app, was actually plausible, even for the most over-active minds out there. While you may have to remind your little one to calm down and listen to the guided meditation, bedtime makes the entire process easier as their mind and body is already calming down.
2. Teach Mindfulness with Everyday Activities
The amazing thing about teaching mindfulness for kids is that you don't have to do much, nor do you have to do anything extra. And as an exhausted parent, this is a goldmine!
So, as your little one is getting ready for bed and brushing their teeth, remind them to pay attention to the sound of the toothbrush as it brushes against their teeth. Remind them to be aware of how their arm is moving from side to side, and how each and every tooth feels as the toothbrush rubs against their gums.
As they're washing their hands, ask them to pay attention to the way the water flows in between their fingers; what it sounds like and how it feels.
Every activity – even the most mundane ones can be turned into a mindful activity for your child by simply asking them to pay attention to sensations, smells, sounds, movements, etc.
3. Stretching Before Starting the Day
As you creep into your little one's room in the morning – or they creep into yours at the break of down – take a moment to remind them to stretch. Ask them to pay attention to the sensations in their body as they reach their arms, arch their back and flex their feet as much as they can.
Starting the day off with a good, deep stretch can also help your child release any built-up stress and anxiety that was carried over from the day before.
There are some really truly amazing yoga DVDs for kids today. Their fun and exciting, and your child will have no idea that they're actually working out, let alone working out their temper tantrums, mood swings and emotions.
Our latest venture is the Kids Anxiety Krate, a seasonal subscription box that delivers all sorts of anxiety relief for you and your child, right to your home. The box, or rather, "Krate" is designed for parents with anxious children or parents who want to teach their children mindfulness in hopes of deterring anxiety moving forward.
It's carefully curated each season with unique products we believe will help both parents and the child learn, manage and overcome anxiety through the use of mindfulness and various tools.
You also receive a self-help book on parenting/raising anxiety-free children, plus 4-7 natural anxiety relief products carefully selected for children with anxiety, such as:
Aromatherapy (essential oils, diffusers, kid-friendly rollers, etc.)
Inspiration and motivational products (mantra cards, journals for kids, etc.)
Comforting items (lavender sachets, squishees, warm buddies, etc.)
Mindful activities (yoga DVDs, mindful board games, mindful card games, toys, etc.)
Relaxation (kid-friendly bath bombs, bath salts, etc.)
Lastly, the most important step of all is to remain calm and mindful yourself. Children will often mock their child's behaviour, and if you're anxious, angry, stressed out, depression, etc., your child could follow en suite. So, take care of your health in an effort to take care of your child's as well.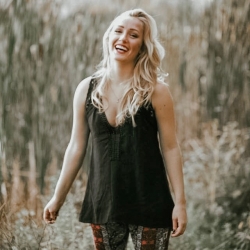 Latest posts by Chantal McCulligh
(see all)