Therapy (and therapists) are exceptionally helpful for overcoming anxiety, or any mental health concern or illness. And while we all like to think that they're perfect and always say the right things – after all, this is what they went to school for – there are times when the wrong things are said. We all say things we don't mean but when a therapist says what-seem-like-innocent comments to a patient who is already vulnerable, it can be detrimental to their progress and in worst case, their desire to keep living.
32 Harmful Things Therapists Say
We asked our audience what are the worst, most harmful things their therapist has ever said to them, and the answers were shocking. Actually, they were incredibly heartbreaking. This is a reality. These are real things therapists say. We've experienced it for ourselves.
"What is the most harmful or hurtful thing your therapist has said to you?"
– I had a therapist once tell me it was "all just hormonal." Not helpful.
– "That I've not got a lot to be sad about…" You know because I have a house and a cat…?"
– My first therapist told me my problems were "this big" (holding her index and thumb about a half inch apart) compared to her other clients.
– They said my "anxiety wasn't serious enough". I can't even go to the bathroom at school and I have Kidney problems!!!!!!
– "Do you want to get better? Anxiety is not that difficult to fix."
– That "all the emotions and anxiety I've been feeling is just part of the process of growing up for teens and a change in hormones and doesn't have anything to do with the problems I was going through."
– "We can't help your anxiety unless you can relax, so stop that and we can move on." So that was good. I also had one tell a detailed, intimate, and inappropriate personal story about her friend that was filled with my triggers within seconds of meeting her, despite the primer messages we'd had beforehand. She said that she was just so surprised she forgot herself. I gave her the benefit of the doubt and saw her again anyway. Huge mistake as it went downhill from there.
– Ohhhh the list is so long. Probably the one that tried to convince me to quit studies and stay hospitalized for 2-3 years: "You will never be able to achieve anything or to lead a normal life. If you try to study you will fail, end up hospitalized (again) or dead in less than a year".
– "You're intentionally retraumatizing yourself." She was an intake worker, but given she had an intern sitting in, she must have had some kind of training. I'm sure there are more, but they've been locked away somewhere in the Repressed Files…
– I was told that I wasn't ready for any help because I didn't want to start in group therapy instead of one on one…
– Not my therapist, but my primary care doctor has hit the "things not to say to a person with a mental illness" list. I've heard, in the midst of heavy depression, "you have so much to be happy about, there are people much worse off than you who are happy, you just need to go to the gym, don't you have friends…"
– I went to several psychologists. Most of them said to deal with it myself, asked me to find ways to solve my problems and the reasons why I had them. Since I couldn't do it I kept switching therapist, as I was only wasting time. Another one kept insisting I had a Post-traumatic stress disorder and I explained, with respect for her job, using the right words, that I was there because of depression and social anxiety and that I knew what PTSD was. In the end she made me waste time (and money) because she insisted to work on an non-existent problem. She would talk to other patients about my problems and do the same with me too (which was totally unprofessional).
– Oh and the common "everything is in your head", "You're overthinking things". Basically belittling
– After describing a difficult situation at work with my anxiety — "you have two choices. You can either quit or get fired." Said by a crisis counselor . Also in another instance "you can't be in this support group, you will scare the other patients" before walking me down to the exit and throwing me out the door. Some therapists don't realize what a fine line they are walking by doing this job, they can literally make or break someone. Luckily, I have worked with a few absolutely amazing therapists and knew to look elsewhere for support ❤
– "I'm not here to be your friend " ?
– "I can't help you"
– "You are so lost the best thing for you to do is just to end it all."
– When I was first diagnosed w ADHD I saw a therapist I was referred to through my work, and the first appointment she "assigned" me to read, like, 3 books, and complete a workbook. This was after I explained I was about a month behind on my actual work- the stuff I get paid for. The following session she spent an hour complaining about her stepson who had ADHD. ?
– "Eat more."
– "I don't know what else to tell you. Maybe you need to see a different therapist."
– I identify as gender-fluid and whether or not you have positive feelings about that identification is that the point of the story I had a psychiatrist that has called me an it and a different psychiatrist that told me that I had an eating disorder because I was gender-fluid and I wanted my body to appear male ??
– I'm a pansexual and one of my therapist kept saying I was "that" because of my problems, that there was nothing as "pansexuality" and that I was confused. Funny thing, I didn't go there because I had problems accepting myself, the topic just came out because she asked about my love life and then, after that, she started a campaign in trying to make me either straight or lesbian lol after all the psychologists I went to, I have to admit I found a really good psychiatrist. He was the best =( sadly it was too pricey.
– "Why are you smiling? You shouldn't be smiling. This is serious stuff."
– My old therapist (my new one is so greeeeat) "she has an attachment and sensitivity issue. She gets jealous of people easily" "(blank) school is a hard school to get into. How about you try a public school?" that lady was crazy and a liar too. She is my school's counselor / therapist and she tells everyone your secrets.
– My first therapist "he should be letting you look through his phone" um no how about you could have saved me the time and told me to leave him instead
– I asked my therapist if the reason my 3 grown children were being treated for depression and anxiety was because of me. She said yes. It wasn't hurtful it was just sad.
– "You will never have it as bad as my next patient…. proceeds to tell me what's going on with next patient."
– "Take a walk!" I hate "take a walk!"
– In my first session, she told me that anxiety is the most easiest thing that can be fixed as a therapist and it's somehow "like a cold"… and after i started feeling worst she told me that , usually, people get better by now and that maybe i'm not focusing on what i really need to do 🙂
– It's nothing specific, but a lot of the time, she interrupts me when I'm talking and I never fully feel like I'm being listened to. The first time I felt listened to was when I stayed overnight in a hospital (nothing major, basically a misdiagnosis) and the doctor made my mom go outside and he asked me how I was feeling and if I like my grades and so on. He didn't interrupt me even when i was rambling a bit and I cried a little afterwards.
– "I've run out of ways to help you."
– "There's nothing left for you to try. You've run out of options."
What To Do If Your Therapist Says These Things?
Depending on the comment, frequency and severity of the situation, you may want to report them and get a new therapist.
Anxiety Sufferers Avoiding Therapy For Fear of the Things Therapists Say
Now, in no way are we against therapy. Therapy is wonderful and most therapists would never find themselves on this list of harmful things therapists say. So, if you're an anxiety sufferer who's been worried about therapy for this exact reason, don't let this blog post deter you from seeking professional help. These therapists and these things therapists say are one-in-a-million.
The success of your therapy highly depends on who your therapist is and the connection you have with them.
5 Reputable, Online Therapy Options
If you're uneasy about therapy, know that you aren't alone. Here are some reputable online therapy options to consider:
Better Help

Get matched with qualified licensed professionals based on your needs

Pride Counseling 

Professional online counseling for the LGBTQ community

My Therapist

Professional counseling provided by licensed therapists
Therapists Looking for Ways to Become the Most Helpful – and Not Harmful – Therapist
If you're a therapist, please don't find offence to this post. Instead, take it as a source of motivation to be the best therapist you can be. This can be done simply by avoiding saying these things therapists say.
Print this post off as a What Not To Do for your practice, use it as a teaching lessons for aspiring therapists, send it to all your therapists friends; use it as means to be better. These are real answers from patients. So, while it's easy to assume you'd never say these things – and incredibly shocking to believe therapists say these things – it happens. This article is proof of that.
---
This blog post is sponsored by BetterHelp, but all opinions are my own. I may receive compensation from BetterHelp or other sources if you purchase products or services through the links provided on this page.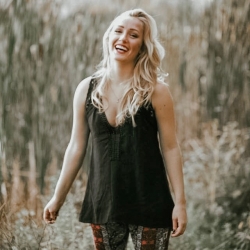 Latest posts by Chantal McCulligh
(see all)