Prescription drug costs are a leading concern for most people. Some drugs and mental health treatments can be pretty expensive, and not everyone has insurance that will cover the entire cost, if any. These expenses can create a financial stretch and drain a person and their family finances, causing even more stress, anxiety and depression. It can drive people to forego or skip taking their anxiety or depression medications altogether, simply because they just can't afford it.
Ways to Decrease Prescription Medication Costs
The good news is that there are a few ways to help manage the costs of prescriptions. Here are five ways to consider if you need help with the costs of prescription drug medications.
Use Prescription Discount Apps
One way to lower your prescription drug costs is to use a prescription savings app. The app will help you find the lowest prices for your prescription drugs and help you to save money on your prescriptions. Some apps offer 80% off or more on some prescription drugs. To get the most out of a prescription discount app, read the reviews and look for one that offers the most significant discounts on the drugs you need. You can also ask your doctor if they have any recommendations for prescription discount apps. Doctors are often familiar with these apps and can help you find one that will work well for you and your situation.
Switch to Generics
Another way to lower the cost of prescription drugs is to switch to generics. Generic medications are more affordable than their brand counterparts, but the quality is similar.According to the U.S. Food and Drug Administration (FDA), generic drugs work the same as brand-name drugs, and they are required to have the same active ingredient, strength, and dosage form. The only difference is that generics don't have the brand name on the package, and they cost less because there's no need to cover the costs of marketing and advertising. So, if your doctor prescribes you a brand-name drug, ask if there's a generic version that you can switch to. It's always worth checking because you might be able to save a lot of money. 
Get Assistance from Charitable Programs or Pharmaceutical Companies
You can also get help with prescription costs from charitable programs or pharmaceutical companies. These programs will often help with the cost of your medication, either through discounts or by providing the medication for free. Charitable programs may have eligibility requirements that you need to meet, such as low income or being diagnosed with a specific condition. Check out the program's website or contact the program directly to see if you qualify.
You can also look into patient assistance programs offered by pharmaceutical companies. These programs are usually designed to help people who can't afford their medications. To find out if a particular company offers a patient assistance program, visit its website or contact the customer service department.
Some pharmaceutical companies also offer coupons or savings cards that can help reduce the cost of your medication. These coupons are usually available on the company's website.
Opt for Online, Mail-order Pharmacies
More and more people are opting to buy their medications online. There are a few reasons for this: it's more convenient, often cheaper, and has a more comprehensive selection of drugs. Imagine never having to leave your house to buy your prescription medications. Instead, you can have them delivered right to your doorstep. And if you're on a tight budget, buying drugs online can be a lifesaver. Many online pharmacies offer discounts and even free shipping.
Ensure to find a legitimate online pharmacy and only buy from a trusted source. Do your research and be wary of scammers. Otherwise, you could end up with fake or counterfeit drugs. And no one wants that.
Apply for Extra Help
Extra help is a government program for Medicare recipients who can't afford to pay their prescription drug costs. Of course, there are eligibility requirements that you should meet.  For example, you must be enrolled in Medicare Part A or B and reside in the United States or a U.S. territory. You also can't have any other prescription drug coverage, such as through an employer or private insurance. 
If you qualify for Extra Help, you'll get help paying for your monthly premiums, annual deductibles, and prescription co-payments. You could pay no more than:
$9.85 for branded drugs

$3.95 for generic drugs
Everyone wants to lower their prescription drug costs. Why? Because the high cost of drugs can be a substantial financial burden, particularly for those with chronic conditions who have to take medication every day. Even if you have insurance, you may still pay a lot out of pocket for your drugs. Thankfully, there are many ways to lower prescription drug costs without compromising quality or safety, such as switching to generics or using a mail-order pharmacy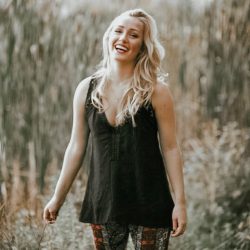 Latest posts by Chantal McCulligh
(see all)