Technology isn't often deemed as being helpful for anxiety. With all the radioactive waves and social media, it can do more harm than good. However, if there's one way technology can help with your anxiety, it's through amazing applications. I've spent the last couple of weeks trying out various apps for anxiety to see how effective they are at alleviating symptoms of anxiety and here's what I found.
7 Amazingly Effective Apps for Anxiety
Here are some apps for anxiety that I've been using on my iPhone and iPad.
1. I Am – Affirmation Reminders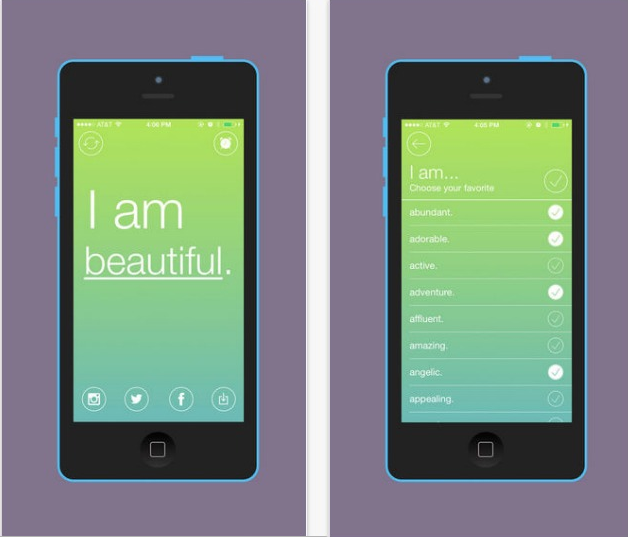 I Am Affirmation Reminders is a unique app for anxiety that incorporates affirmation reminders into your day. Affirmations are positive, direct sayings you repeat to yourself to give your mood a boost. Affirmations can also be used to help yourself come out of an anxiety attack.
How to use I Am app
This app for anxiety is exceptionally easy to use. You simply tap on the screen and it provides you with affirmations. You'll receive little messages such as, "I am ready," and "I am fearless," which are excellent reminders that you can do anything you put your mind to. A really unique feature is that you can set reminders to have this app send you affirmations when they're needed the most. I personally love using affirmative techniques in the morning. It's like standing in front of the mirror to give yourself a pep talk for the rest of the day.
2. Zen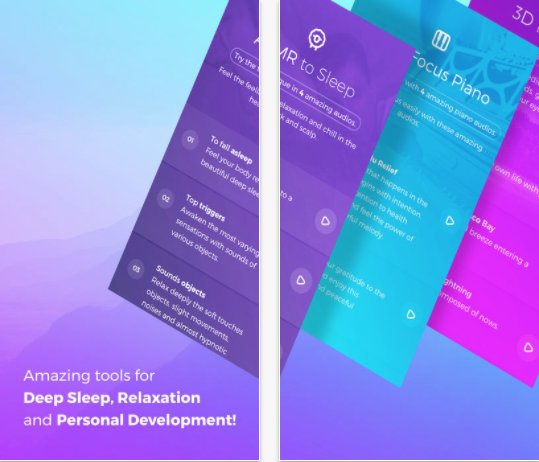 With a name like that, you simply can't go wrong with this app for anxiety. Zen was on Apple's list of 'Best Apps of 2016' and for all the right reasons. It provides you with guided meditations for anxiety relief, audio and videos for meditation, calming sleep music, binaural beast therapy, mantras and even a mood monitoring tracker.
How to use the Zen app
Since the Zen app has so much to offer, we would be here all day if I went through it all. The good news is, it's incredibly easy to use. There is a free version but I highly recommend signing up for the month subscription. This will ensure you get all the zen you need to help alleviate anxiety.
What I loved most about this app is that it offers zen for your entire day. It has features for your sleep, affirmations for your morning, relaxing audio for during the day, and so much more. There's never a time not to use this anxiety app.
3. Hello Mind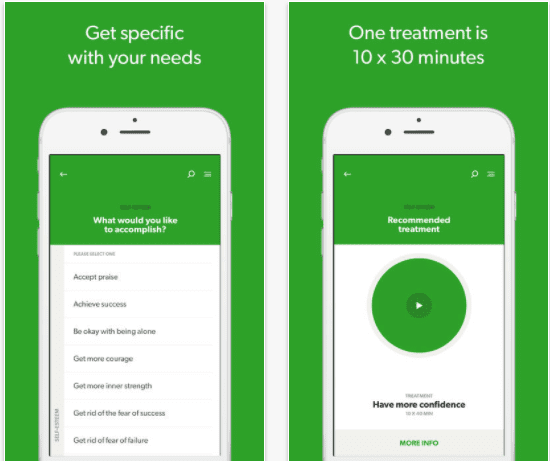 The Hello Mind app is the similar to the I Am app, only it provides you with motivation and short affirmative sentences based on different fears. You select what is bothering you at the moment or what feelings you're currently experiencing, and it provides you with affirmations and audio hypnosis sessions.
How to use the Hello Mind app
Log in, choose your specific needs and receive the treatment you need that targets your specific phobias or fears. It's an amazing anxiety app for all types of specifics, from a fear of flying to a fear of public speaking, a phobia of bugs or even to tackle personal roadblocks.
4. Pacifica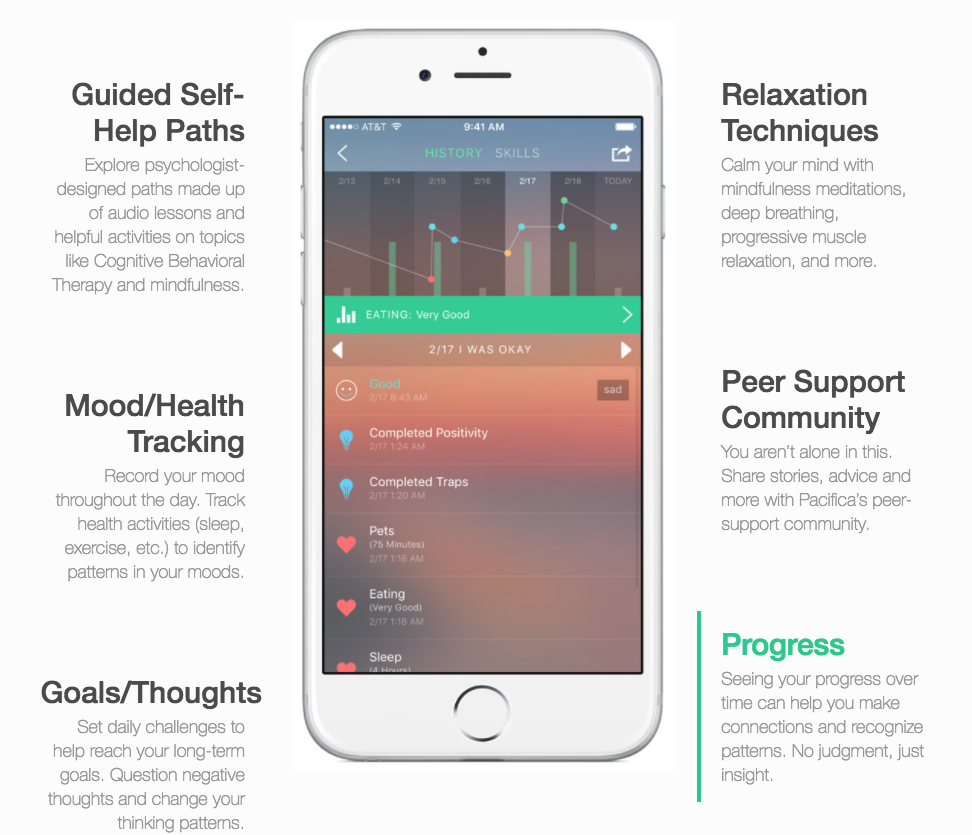 The Pacifica app is perfect for tracking your anxiety over time. This is a huge benefit, as you'll then be able to see any trends or triggers which will help you understand your anxiety disorder better. And the more you understand, the better equipped you are the handle the next attack.
With this app for anxiety, you receive deep breathing guides, muscle relaxation exercises, daily antianxiety experiences and of course, a tracker.
How to use the Pacifica app
The app starts off by asking you your goals. Here, you can select to decrease anxiety, increase positive thinking, improve social skills (great for social anxiety), build confidence – you name it. Then, you log in and you're ready to take control of your anxiety attacks.
Once you have your account, you can set up daily reminders to check in on your mental health. It then customizes the anxiety app based on your selections.
Now, you can select to learn more about your anxiety or to start the various activities that'll help you overcome your panic attacks.
What I loved the most is that it checks in with you, based on your selection. You input your current mood and it provides you with tips and activities that will help you improve it.
5. Headspace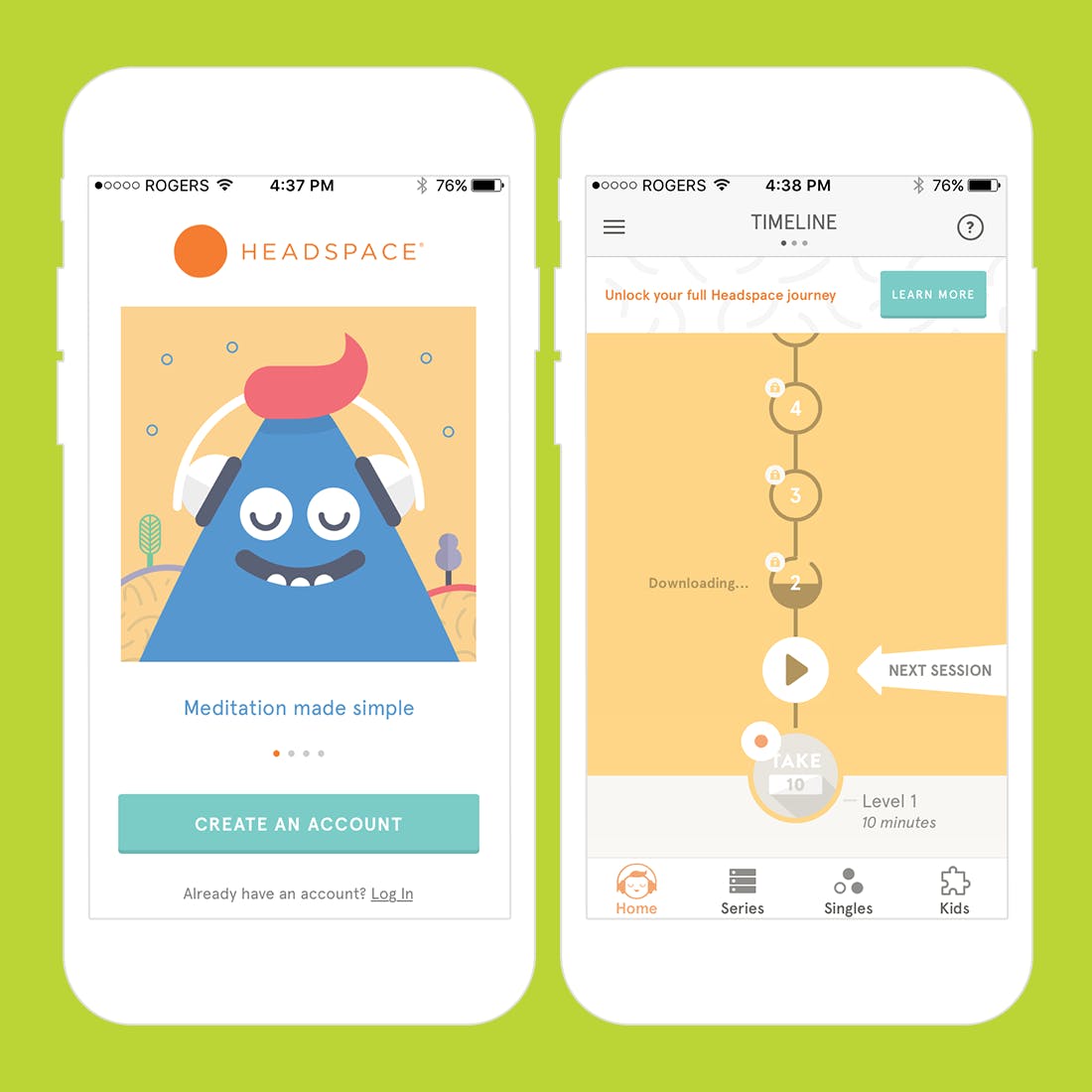 Headspace is inarguably one of the best apps for guided meditation. Personally, I didn't like it because I like meditation with music. However, I decided to add it onto this list of apps for anxiety because my mom swears by it and uses it daily.
This anxiety app has all kinds of guided meditations based on different goals. You can select meditations for anxiety relief, memory loss, creative blocks – whatever you want. There really is no shortage of options.
How to use the Headspace app
Using the Headspace app is really easy. You select the meditation you want, how long you want to meditate for and you're ready to go. It's like having a personal mental health trainer in your pocket at all times. As such, it will cost you approximately $10 after your free trial.
6. Acupressure: Heal Yourself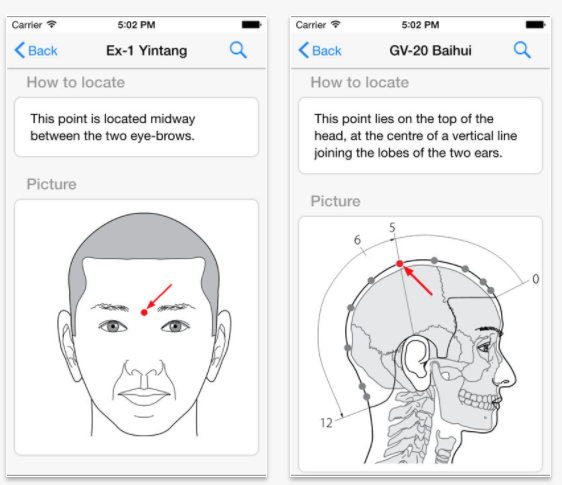 Acupressure is a unique app for anxiety that certainly shouldn't be overlooked. It teaches you basic acupressure – an ancient tradition of applying pressure to certain points of your body to alleviate symptoms. Typically, acupressure comes with a hefty price tag but now you can do it yourself. Genius! This app was also voted 2015's Best App for Anxiety by Healthline.
How to use the Acupressure: Heal Yourself app
Download the app and select what symptoms you wish to alleviate. The Acupressure app will then provider you with a detailed diagram and instructions on how take care of it.
7. Essence – Breathing Relaxation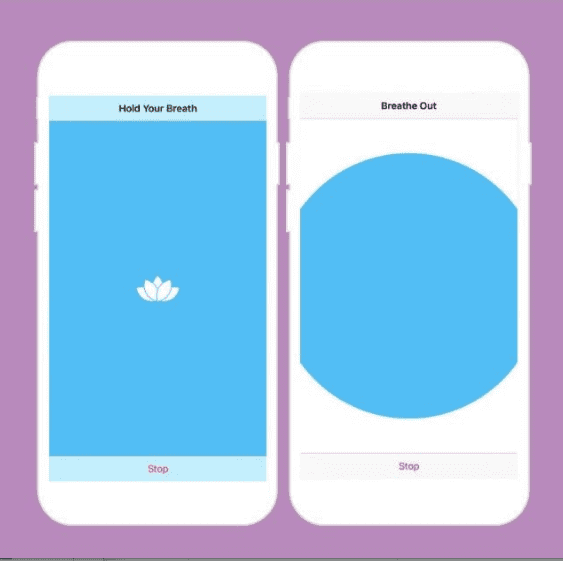 A personal favourite app for anxiety is the Essence – Breathing Relaxation app. When you're in the middle of having a panic attack, it can be easy to forget all of your techniques. As a result, your heart rate increases, your breath shortens and your attack gets worse. This app helps deter that by providing visuals on popular and effective breathing techniques for anxiety.
How to use the Essence app
Using the Essence app is easy – and free. You simply open up the app, click start and follow the pictures that sync with your breathing.
8. Sensa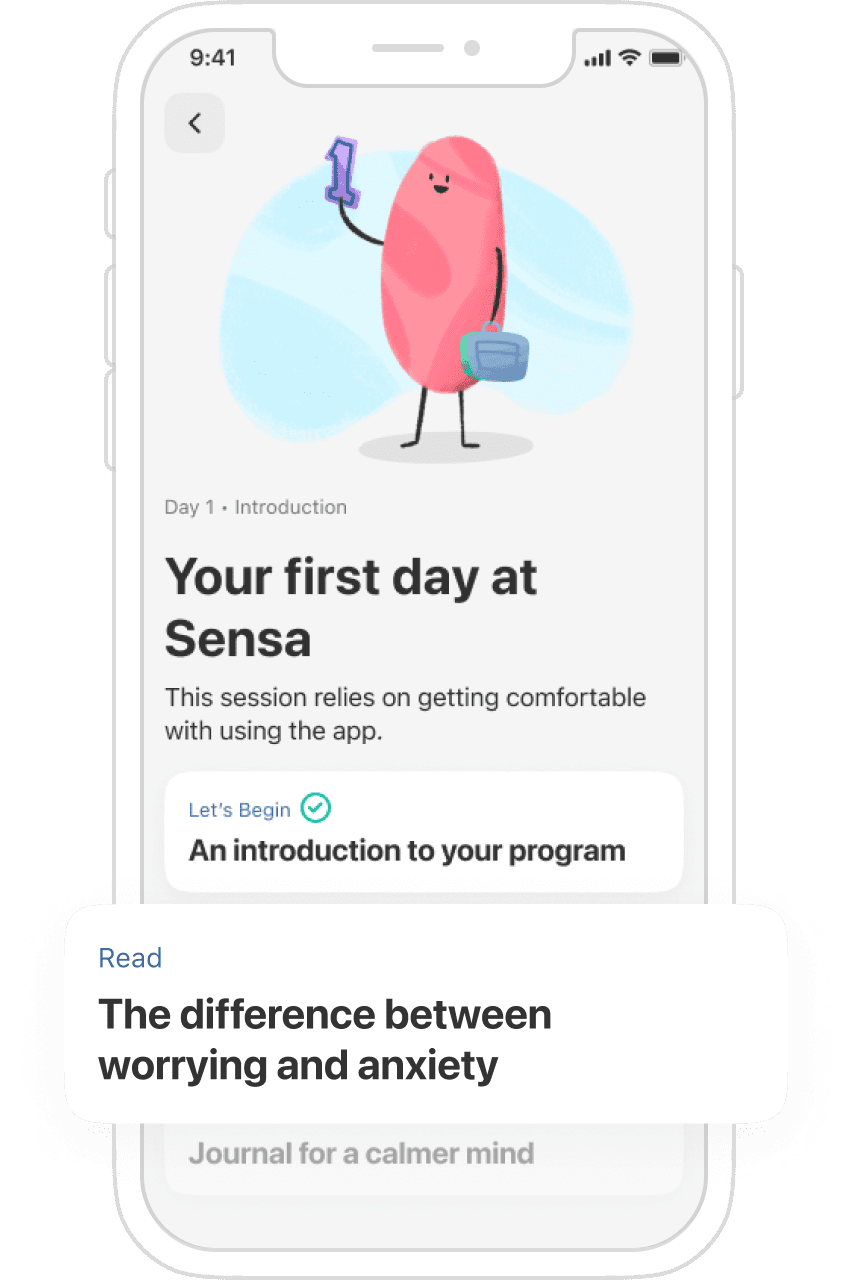 Sensa, a thoughtfully designed mobile application, is dedicated to enhancing the well-being and quality of life for individuals grappling with a wide range of mental health conditions. By employing an interactive approach, Sensa facilitates Cognitive Behavioral Therapy (CBT), empowering users to actively engage with therapeutic techniques and effectively manage their mental health challenges. Through its user-friendly interface and evidence-based strategies, Sensa offers a valuable resource for those seeking support and guidance on their journey toward improved mental well-being.
How to use the Sensa app
The user-friendly Sensa app simplifies the process of utilizing Cognitive Behavioral Therapy (CBT) by offering an interactive interface. Users are guided through a seamless experience, starting with a questionnaire on the web funnel. Following the completion of the quiz, users receive a concise plan summary and gain the flexibility to select from a range of subscription options, including 1, 3, or 6 months, tailored to their individual needs.
Technology doesn't have the be the root of all evil when it comes to your mental health. With these awesome apps for anxiety, you can start healing with nothing more than a swipe.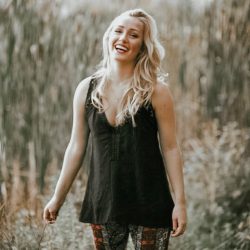 Latest posts by Chantal McCulligh
(see all)