Many people believe gems and crystals have healing properties that benefit the mind, body, and soul. Indeed, crystal healing dates back to ancient times. The ancient cultures of Egypt, Greece, and China all used crystals for healing. Many people claim that crystals and gems can get rid of negative energy and improve the flow of good energy. Therefore, gems and crystals could potentially help your mental health.
Learn more by checking out the following complete guide.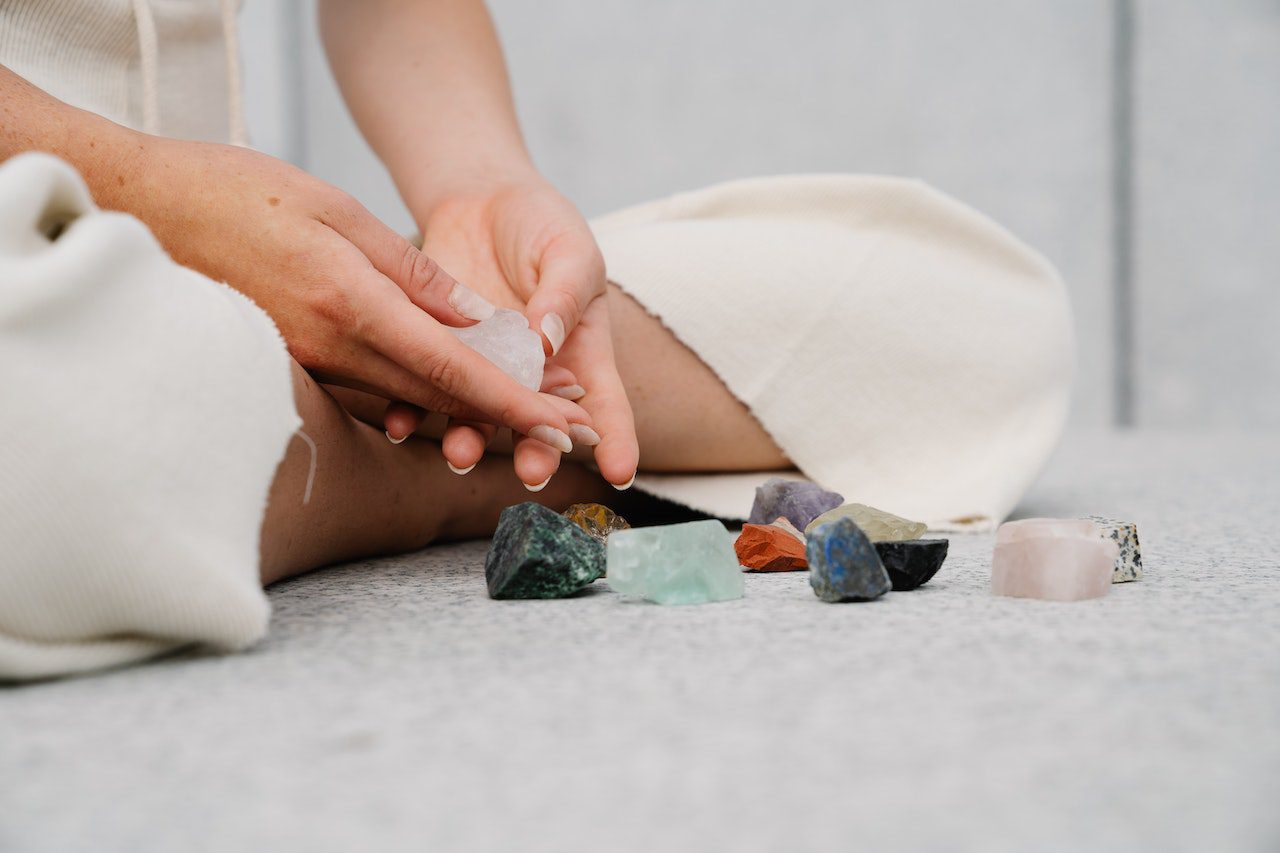 Harnessing Emotional Stability
Crystals, like rose quartz and amethyst, are used extensively in crystal therapy. These vibrant gems emanate serene energies that calm the spirit. They help alleviate anxiety and encourage a sense of tranquillity.
Boosting Self Esteem
Citrine, also known as the merchant's stone, is widely believed to elevate self-esteem. Its golden hues radiate positivity, thus allowing an individual to tap into their confidence.
Promoting Focus and Clarity
Moving forward, clear quartz crystal can be your perfect match if you struggle with focus issues. This gem reflects clarity in thoughts, fosters concentration, and keeps distractions at bay.
Relieving Stress
When stress threatens to take the upper hand, consider adopting sodalite or blue lace agate in your life. Their soothing blues are reputed to pacify a worried heart; promoting relaxation and peace. Or wear this beaded bracelet made with a combination of stones for anxiety relief. 
Enhancing Mindfulness
Labradorite is believed to foster mindfulness. It can have a calming effect, especially when used in meditation.
Improving Sleep
For those who wrestle with sleep issues, amethyst could help. Its gentle frequencies are thought to create a soothing environment that is conducive to deep sleep. You can even use amethyst in a sleep spray to maximize the benefits. 
Coping with Depression
Smoky could be useful for anyone tackling depression. Its persistent energy is believed to work its way into the psyche to disperse negativity.
Fighting Addiction
Peridot is a stone that is accredited for its ability to break negative cycles. Used specifically in therapy for addiction struggles, it promotes positive changes; thereby ensuring mental stability.
Mitigating Fear and Panic
For individuals dealing with irrational fears or panic disorders, amazonite could be a helpful companion. Its cool energy facilitates the release of stress and the balance of volatile energies.
Bolstering Communication Skills
To enhance your communication skills, especially if you experience social anxiety or nervousness, aquamarine provides support. It is known for nurturing courage in self-expression and clear interaction.
Instilling Self-Love
Rhodonite, a radiant pink stone, is another useful crystal when it comes to mental wellness. It has been said to instill self-love and acceptance and gently push away feelings of unworthiness.
Promoting Positive Thoughts
Consider sunstone's sparkling energy for inspiring joy and positive thinking. Known as a light in dark times, sunstone helps to dispel the gloominess and replace it with happiness and optimism.
Igniting Passion and Vitality
Ruby, the gem of passion and life force, stirs up enthusiasm and zest for life. Its deep red colour serves as a constant reminder to embrace life's joys and it could help you to combat feelings of lethargy or apathy, which can be incredibly beneficial to your overall mental wellbeing.
You could even keep a ruby upon your person at all times by wearing ruby jewelry, such as a bracelet or ring. That way, whenever you look at your ruby, you can remember to stay calm and enjoy life. 
You might find your dream ruby ring among this fine collection.
Final Thoughts
There are plenty of online resources available to help you find out more about the potential benefits of gems and crystals. So, if you are struggling with mental health issues and want to give an alternative option a try, delve deeper into the world of crystal healing and meditation to find the right stones and healing methods for your individual needs.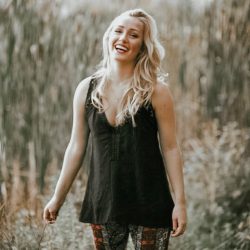 Latest posts by Chantal McCulligh
(see all)