For the past few years, anxiety and depression have become more prevalent in conversations, and that's a good thing! Unlike before, most people nowadays are more aware of their and others' mental health. Many online groups that focus on depression and anxiety have popped up, showing that these two have been recognized as people need to address. However, people can find it difficult to differentiate between depression and anxiety. Are they similar or the same thing? Is one of them a cause and the other an effect of said cause? To answers to these questions, keep reading. 
Depression and Anxiety
Before anything else, feeling depressed and anxious are normal human behaviors. People experiencing these feelings shouldn't be automatically labeled or diagnosed as people suffering from mental illnesses. However, these feelings can become a concern if they occur too frequently or are an automatic response to low-stakes or low-risk behaviors or events, for example, regular nongraded quizzes in a class.
And even if a person does experience regular bouts of depression or anxiety, they shouldn't self-diagnose. Note that anxiety and mood disorders can be complex and idiosyncratic—meaning no one can know exactly and predict why the person is experiencing an illness, disease, or disorder. To learn more about this, you might want to check this link. 
What Is Anxiety?
There are some 'symptoms' or markers when a person undergoes anxiety. One of them is constantly worrying about the present and the future. As they worry, they often think that the worst will always happen. And as much as they can, they would want to avoid those situations that could end up with the worst possible outcome. Of course, these markers may be present or not in every potentially tricky situation, depending on the severity and type of a person's anxiety.
For example, a person with a social anxiety disorder (SAD) may feel anxious when subject to evaluation or rejection but not be affected by other anxiety-triggering events. Meanwhile, a person with a generalized anxiety disorder (GAD) will worry about almost anything they can think of—from something as mundane as dishwashing to something more stress- and anxiety-inducing like a house move. 
The bottom line here is that people with anxiety disorder are always in a constant state of worry. It doesn't matter if their worries are bound by reality or if their expectations will happen. Some of their worries can be rationalized, while some may be completely irrational.
What Is Depression?
People with depression also have markers. Most of them will always feel hopeless. Like anxious people, they feel that nothing good will ever happen to them—even to others. And because of that, they feel there's no reason for them to try anymore or change the outcome of an inevitable negative result. Some don't try because they feel worthless, and anything they do will not matter since they don't matter at all. 
A depressive state can switch on and off depending on the severity of a person's depression. For example, people with major depressive disorder (MDD) will always have a depressive outlook on their life most of the time. In a different case, suppose a person has bipolar disorder, which makes them constantly switch between a highly positive (mania) and an extremely negative episode (depression). This condition can be challenging for them to recover from. 
The Differences Between Anxiety And Depression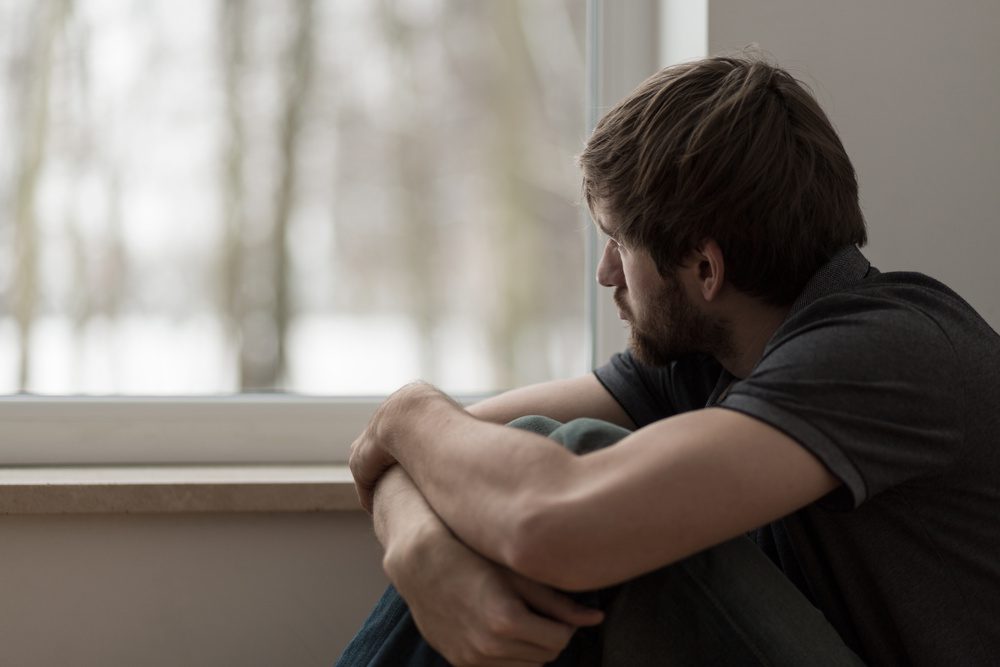 As you can see, the two have highly similar effects. A person with anxiety always worries that the worst things will happen, while a person with depression already accepts that the worst will happen. At the very least, anxious people still try to avoid situations that could lead to more anxiousness, while depressed people are already bracing themselves for more depression. 
Aside from peculiar mindsets and behaviors, people with anxiety and depression may show physical markers: 
Anxious people can't concentrate and sleep easily, as they're always troubled by their thoughts. They may experience constipation, diarrhea, and nausea because of the extreme stress brought about by their thoughts. They may also experience shortness of breath, muscle tension, dizziness, and increased blood pressure and pulse rate. 

Depressed people, on the other hand, may always have low energy, resulting in slower actions and talking. They may also not want to eat frequently or eat more depending on the coping mechanism they've built for themselves. Meanwhile, it will be common for them to sleep more as well. 
People Can Have Anxiety And Depression At The Same Time
As you have read, you already know that anxiety and depression are different. However, it doesn't mean that you can't have both. It's unfortunate, but these two often come in tandem as they aggravate each other.
For one, it's expected that anxiety is often one of the symptoms of clinical depression. Anxiety disorders, such as separation anxiety disorder, panic disorder, or generalized anxiety disorder, can usually trigger depression.
Effects Of Depression And Anxiety On Relationships
One of the critical aspects of an anxious or depressed person's life that may be affected is their relationship. According to multiple studies, anxiety disorder and clinical depression affect a person in a variety of ways:
Communication

: There are many ways anxiety and depression can affect communication between two people. Since depressed and anxious people have different worldviews, their partners or family members may misunderstand what they want, need, or think.

Intimacy

: Often, anxiety and depression can affect a person's libido, particularly in women. And it doesn't help that some medications that help manage depression and anxiety can lower a person's sex drive.

Emotional Problems

: Most depressed and anxious people can't handle situations involving emotions. This poor mental state makes patients emotionally unavailable to their partners.
There are other ways depression and anxiety can affect relationships besides the ones mentioned above. Depressive and anxious people may lack motivation, become dependent on the relationship, and isolate themselves away from their partners.
Fortunately, if a patient is undergoing treatment, they can avoid some of the effects mentioned above. And they can prevent any problematic relationship problems by doing the following:
Open up to their partners.

Set up a time for them to be together with their partners.

Let their partners know what they need.

Explain the things they're doing.
These methods don't only work with partners but can work with friends and family members as well. As you can see, most of these things focus on communication. If you have depression or anxiety, it's crucial that you should always be vocal about everything going on with your life. Of course, there are limits to what you can say, but it doesn't hurt to be completely open and honest.
Treatment For Anxiety And Depression
Thankfully, both can be treated with psychotherapy or psychological counseling. However, improvements only are often noticeable to those who commit to the treatment option they choose. Do note that most treatments take a long time before anxiety and depression become alleviated. 
Both anxiety and depression can also be alleviated through medications like antidepressants. Aside from those, you can minimize the effect of these disorders with regular exercise, stress reduction techniques, getting social support, and improving sleeping habits. 
As people with depression and anxiety undergo treatment options, they will slowly change how they view the world and process all the information they collect. Remember that these conditions primarily affect the patient's perception of the things around them; the changes in how a depressed or anxious person thinks is often a good sign that improvements are being experienced.
However, not all treatments can provide immediate results. All treatments can be considered a part of a recovery process instead of immediate cures. 
And even treatments are undergone, the depressive or anxious patient may still experience bouts of anxiety and depression. Unfortunately, these bouts can make patients think the treatments are not working. After all, their conditions tend to make them pessimistic about everything, including the effectiveness of their treatments.
Quick Facts About Depression And Anxiety
Here are some pieces of information that are relevant to depression and anxiety. You should be aware of these things:
Women are twice as likely as men to have panic disorders (PD).

Anxiety can start as early as early childhood.

Major depressive disorder (MDD) is the leading cause of disability in the US.

Anxiety can raise or increase the severity of health problems.

MDD likely sets on most adults aged 32–33 years old.

Anxiety can also start in school when they don't know anyone.

It's possible to pass down anxiety disorders to children.

Anxiety in children can easily develop because of a stressful separation from their parents.
Those are just a few pieces of information about depression and anxiety. And you should know that millions are being affected by these two mental health disorders.
Regardless if you or a loved one is experiencing all the markers and indicators mentioned here, it's in your best interest to seek professional medical help. This is especially important if the thoughts you're having involve death or any actions that may cause harm to you or others.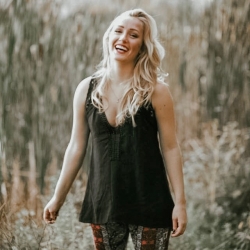 Latest posts by Chantal McCulligh
(see all)