Moving to a new area can be extremely stress-inducing. You must pack your belongings, move them, and make yourself comfortable in your new home, and that's not to mention the anxiety that comes with being in an unfamiliar new place. With the right amount of safety, security, and a sense of belonging, your upcoming move can be far more exciting than it is intimidating. Here we will discuss the top considerations to reduce anxiety about moving.
These tips will help you fight off your moving stress and become more comfortable in your new area.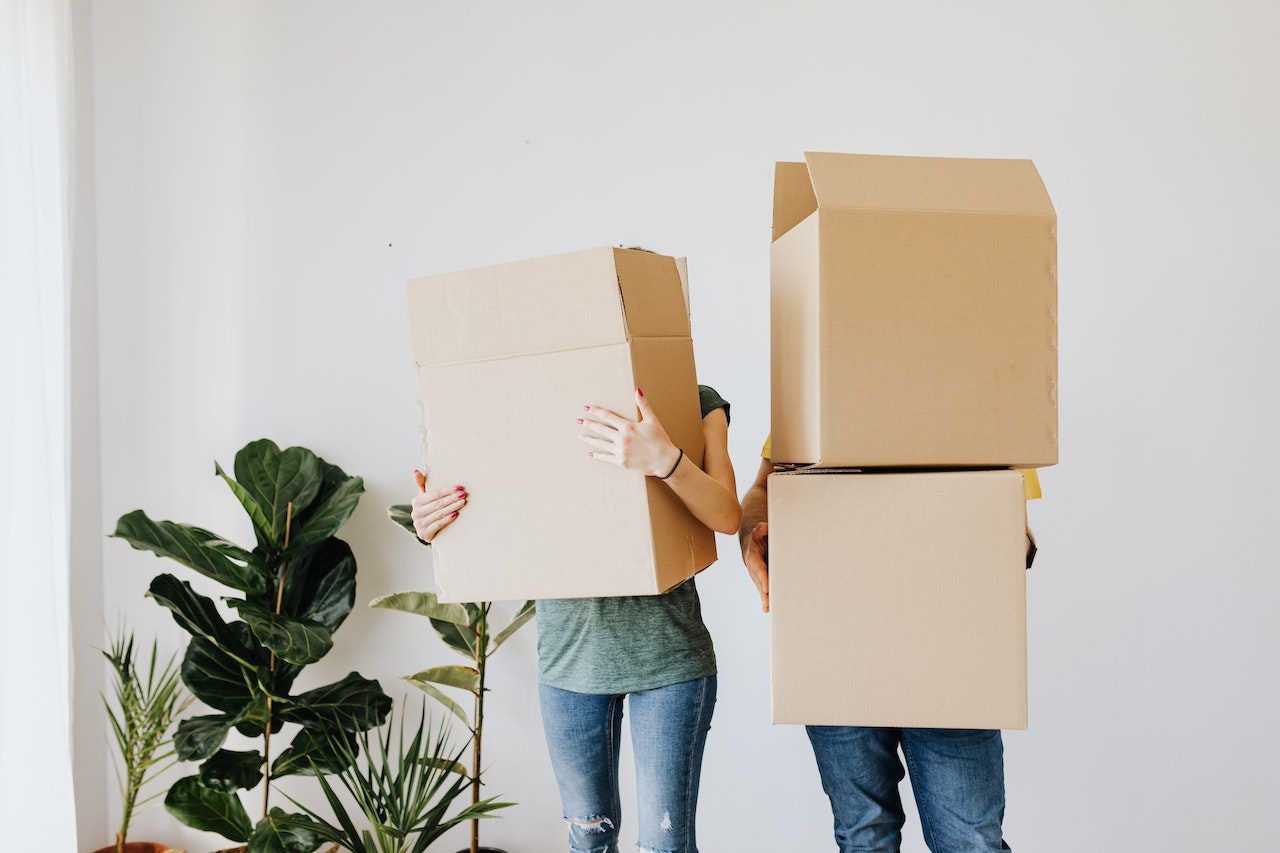 Simple Ways to Reduce Anxiety About Moving
With a bit of planning and organization, you can ease the stress of moving to reduce your overall anxiety. Here are some simple tips to help you get started.
Be Flexible With Your Schedule
You need to break down the process into small and manageable chunks when it comes to moving. Things won't get completed to a tight schedule – or at least, not without an immense amount of stress and anxiety. It can take months to get everything right when moving into a new home, so give yourself time before, during and after the move to avoid becoming distressed with delays and any unexpected roadblocks in your plan. 
Choose A Secure Storage Facility
Investing in a self storage facility can be an excellent way to reduce stress about moving. Sometimes, you need to rent a room or stay in a hotel before their moving day, and in the meantime, a storage facility is a great place to keep your stuff. One less thing to worry about.
Another way this can help ease anxiety when moving is by removing the mess and clutter. A messy environment is proven to increase stress, so pack up those boxes and store them in a unit as you work your way through the moving process.
If you have expensive or priceless items in storage, this can cause a great deal of anxiety about theft. So, ensure you opt for a secure facility with the following security elements:
Access control

– locks are often picked, and access control prevents this risk. The facility should have a

keypad control system

that prevents non-members from entering the facility and restricting access to individual units.

Security cameras

– any effective security strategy will incorporate security cameras. They help to provide evidence for a police investigation or insurance claim, and the presence of security cameras is a powerful deterrent for crime. You should ensure they have security camera systems if you're looking for a storage facility.

Alarm systems

– building managers at the storage facility, need to know if a unit is accessed without authorization. So, you should look for a facility with sophisticated alarm systems, providing staff with a mobile alert when an intrusion is detected, allowing them to

work

from anywhere and stay up to date on security happenings.
Ask Family And Friends For Help
You don't have to do it alone! Your family and friends will likely be happy to help you move. You can enjoy coffee breaks while you pack up your home, and sharing the work will help you to get things done quickly. The social aspect will also feel good. 
If the workload of moving is what is causing you stress, you can also hire professional movers to take your things to the storage unit or your new home. They will be experts in assembling and disassembling furniture items, which can take a massive weight off your shoulders!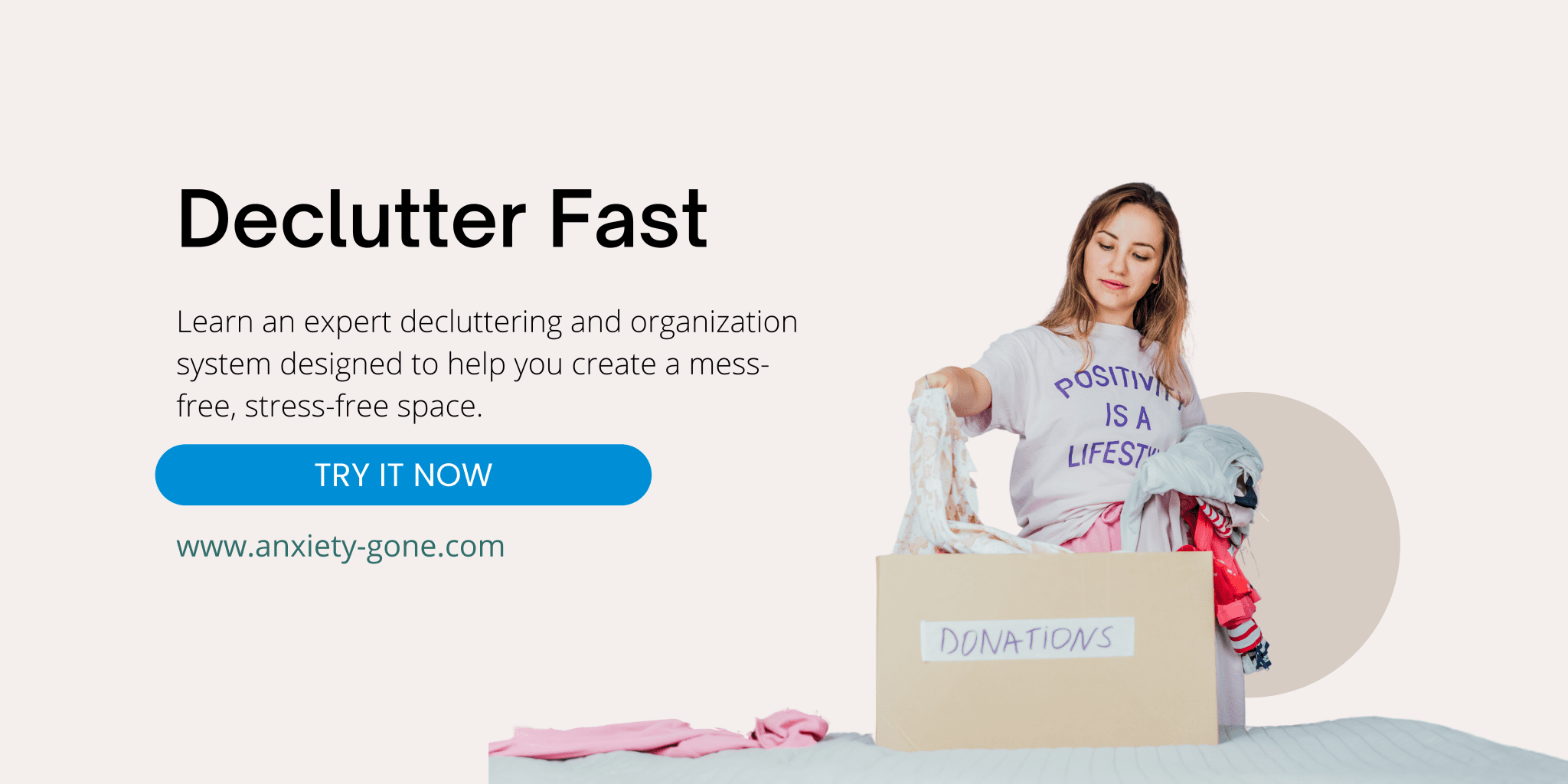 Clean And Decorate Your New Home
Cleaning can be highly therapeutic. If you want to feel comfortable in your new home, remove all traces of those who lived there before, so you can claiming the space as your own, and pour love and energy into your new space. 
Consider decorating your new home and repainting to cover any old marks, scrapes, or bumps to put your signature stamp on your new place.  Investing in small and affordable items can also help you to feel more excited about the move and can help you to feel less anxious about the whole process! You can even grab some calming items that will help you along the way.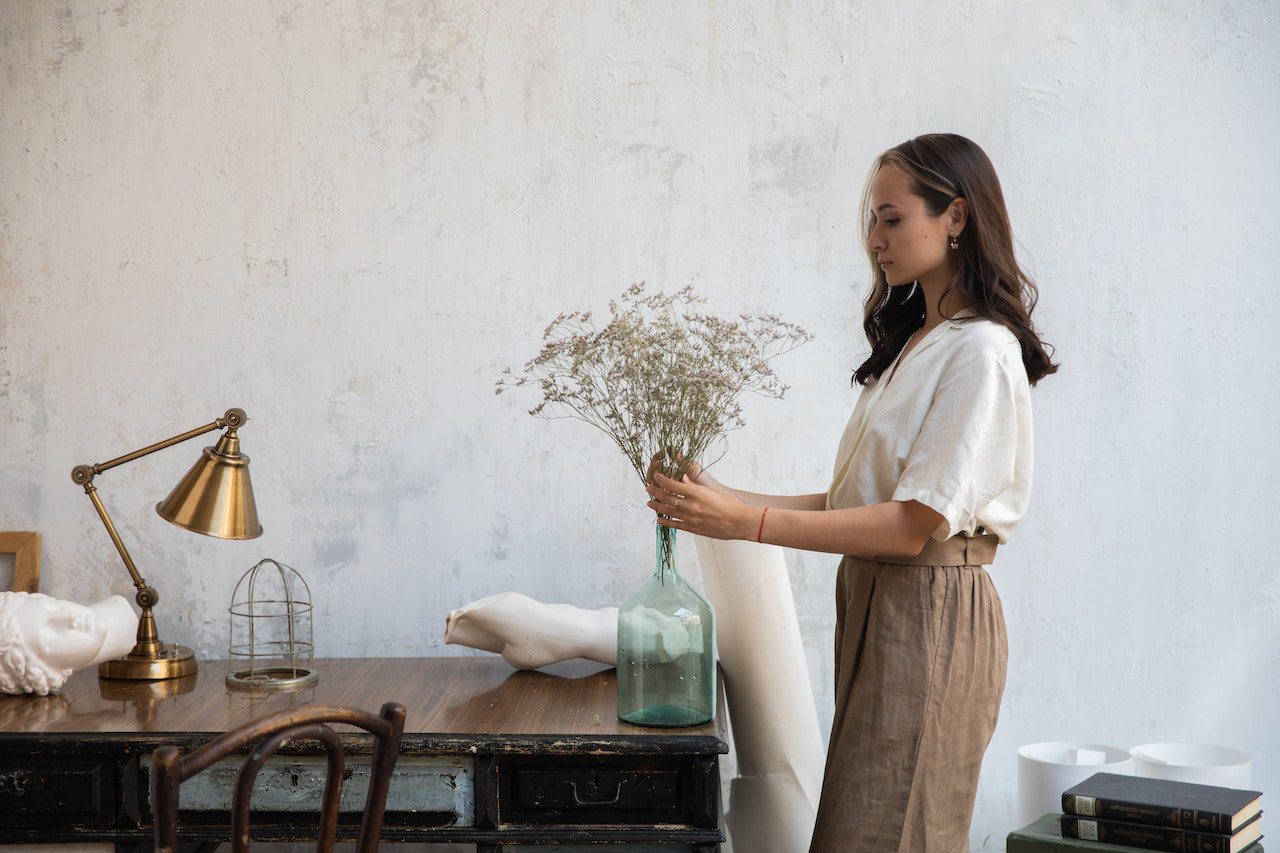 Focus on the Positive Parts of Moving
There's no denying that many components of moving are highly stressful and it can be easy to get wrapped up in the negative side of things. To counter the stress, try to focus on the positive that will come with this move. Think about decorating your new space, start a home decor pinterest board, visualize the life you want in your new place, and make a list of local places to check out.  These simple things can switch your mindset from anxious to excitement.
Additionally, focusing on having a positive mindset can make a huge difference. When you catch your thoughts leaning towards the negative side, redirect them to something positive. One of my favourite tips is to change "I have to…" statements to "I get to…". For example, "I get to move to a new home" or "I get to start over in a new place".
When moving, you must prioritize your mental health and stress to keep the process manageable and exciting. These tips can reduce your workload, make your house more pleasant, mitigate your belongings, and ensure your belongings are safe, so you can enjoy the process.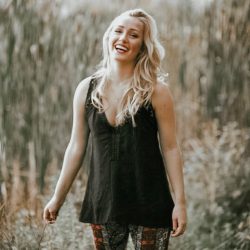 Latest posts by Chantal McCulligh
(see all)