After spending so much time at home due to the pandemic, many workers have become increasingly anxious about returning to work. The threat of contagion and the worries of coronavirus can be distressing for some employees, as can the idea of change. So, what can employers do to make their work less anxiety-inducing for employees in terms of hygiene? Here you will learn the best tips, tools, and practices for making your workplace more hygienic and ultimately, making employees feel less anxiety in the workplace post-pandemic.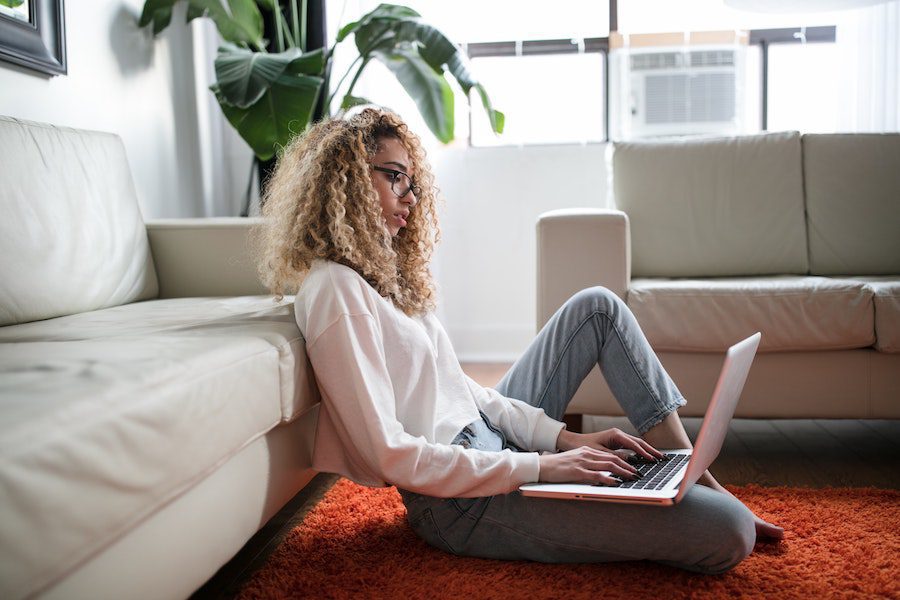 Ways to Reduce Workplace Anxiety Post-Pandemic
When returning to the office following the pandemic, a total return to the office could be a distressing concept for many employees. They have grown accustomed to the comforts of remote work and may be anxious about contracting coronavirus at work or just having to go into the office in general. The following tips will help you create a work environment and culture that helps employees and their mental health. 
Consider A Flexible Or Hybrid Work Model
One of the best ways to decrease workplace anxiety for employees when returning to work is to ensure your return to work is gradual and offer your employees autonomy regarding their work schedules. You can implement a flexible or hybrid work model, ensuring that your employees can choose to work in the office or at home, depending on their needs. If you return to work gradually, your employees will get more comfortable with their commute to work, along with the in-office work environment – leading to less workplace anxiety.
Invest In Wireless And Touchless Access Control
Wireless and touchless access control is a convenient security solution and one that will improve the hygiene of daily building operations for your employees. Using wireless access control with ONVIF compatibility eliminates the need for complex wiring to link your different systems together, allowing you to scale security to suit your business needs and easily manage security across multiple locations. Additionally, you will not need to worry about finding storage space for security servers – your security data is hosted on a cloud-based platform, which you can expand as your business needs grow.
In terms of hygiene and convenience for daily building activities, wireless and touchless access control provide the following benefits:
Mobile access credentials – with touchless access control, you don't need to implement keycards and fobs, which simplifies managing security onboarding and offboarding. Your employees can download access credentials to their mobile devices quickly and easily. Additionally, you won't face keycard and fob replacement costs!

Touchless entry – with mobile-first access control, your employees don't need to push a button to enter the building. They can simply wave their hand over the access reader, triggering remote communication with their mobile device. This ensures that germs don't spread between people entering and exiting the building.

Remote security management – to apply social distancing and allow for remote working, cloud-based access control provides system administrators and security staff to onboard and offboard employees, view security data, and operate door locks remotely using a mobile app or cloud-based control center.
Applying this technology can ease your employees' minds about germs in the workplace, reducing anxiety. 
Pay Attention To National Guidelines
If your employees see that their management is not taking the coronavirus seriously, this will decrease their job satisfaction and could make them anxious at work. Your business' hygiene policies should reflect national guidelines.  You should also keep employees up to date on any changes or amendments in national guidelines, allowing them to act in line with these measures.  Maintaining awareness and creating policies in line with national guidelines will put your employees at ease, knowing that their employers are taking this epidemic seriously and putting their employees' health first.
Implement COVID Testing And Wellness Verification
To put employee health first and prevent an outbreak in your workplace, you need to implement COVID-19  testing. Implementing free testing is in your best interest, as the spread of coronavirus in your workplace will cause halted productivity.
In addition to implementing COVID-19 testing, you can integrate wellness verification software with your access control system. The software will provide employees with symptom surveys to fill out before entering the building.  Once they have filled out the form on their mobile device and are asymptomatic, they can enter the building. If symptomatic, the system will block access, and you can advise the employee to work from home or take a test.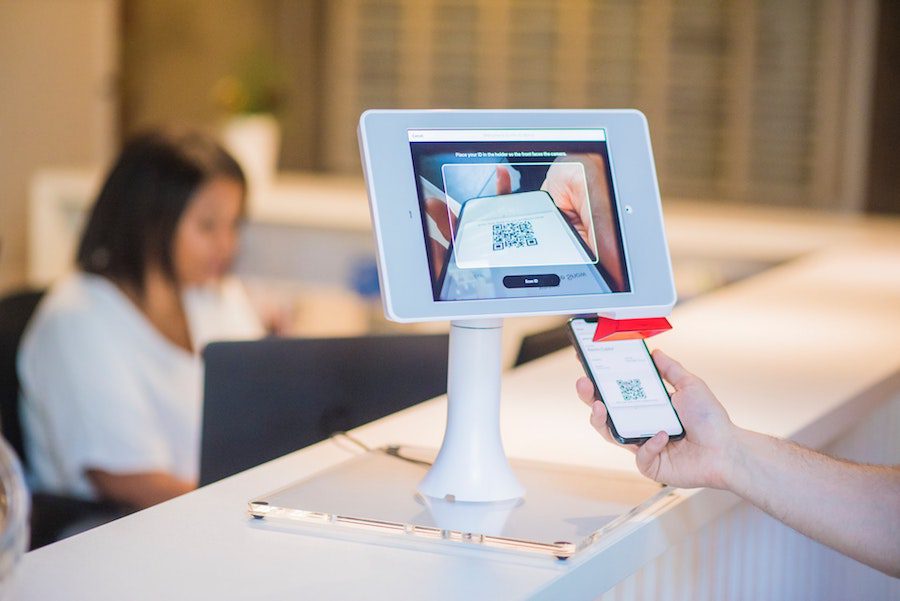 Offer Sensitivity Training For Staff
Anxiety in the workplace is common and widespread in the post-pandemic work environment. If your staff are unaware of stress and its effects, they may not be well-equipped to care for employees.  They may even be insensitive due to a lack of understanding. So, you should provide your managerial staff the training they need to help anxious employees and make them feel more comfortable at work.
If you're considering returning to office work following the pandemic, you must emphasize mitigating employee anxiety. Your employees need to feel emotionally supported during this transition and feel as though their employer is prioritizing their health and safety. Consider implementing these tools, technologies, and best practices to mitigate employee anxiety.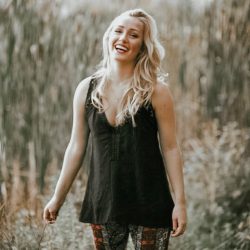 Latest posts by Chantal McCulligh
(see all)