Dealing with anxiety can feel overwhelming, and finding the right therapist to support you through your journey can seem like an uphill task. This can be particularly challenging if past experiences have been less than positive, making the process appear daunting or even futile. 
But that's not always the case! Picking yourself up from a bad experience and starting anew is tough, but it also gives you a chance to analyze what worked and what didn't and find a better fit next time. 
In this article, we will explore effective tips for finding the right therapist suited to aid in your battle against anxiety, a therapeutic alliance that will turn things around for you!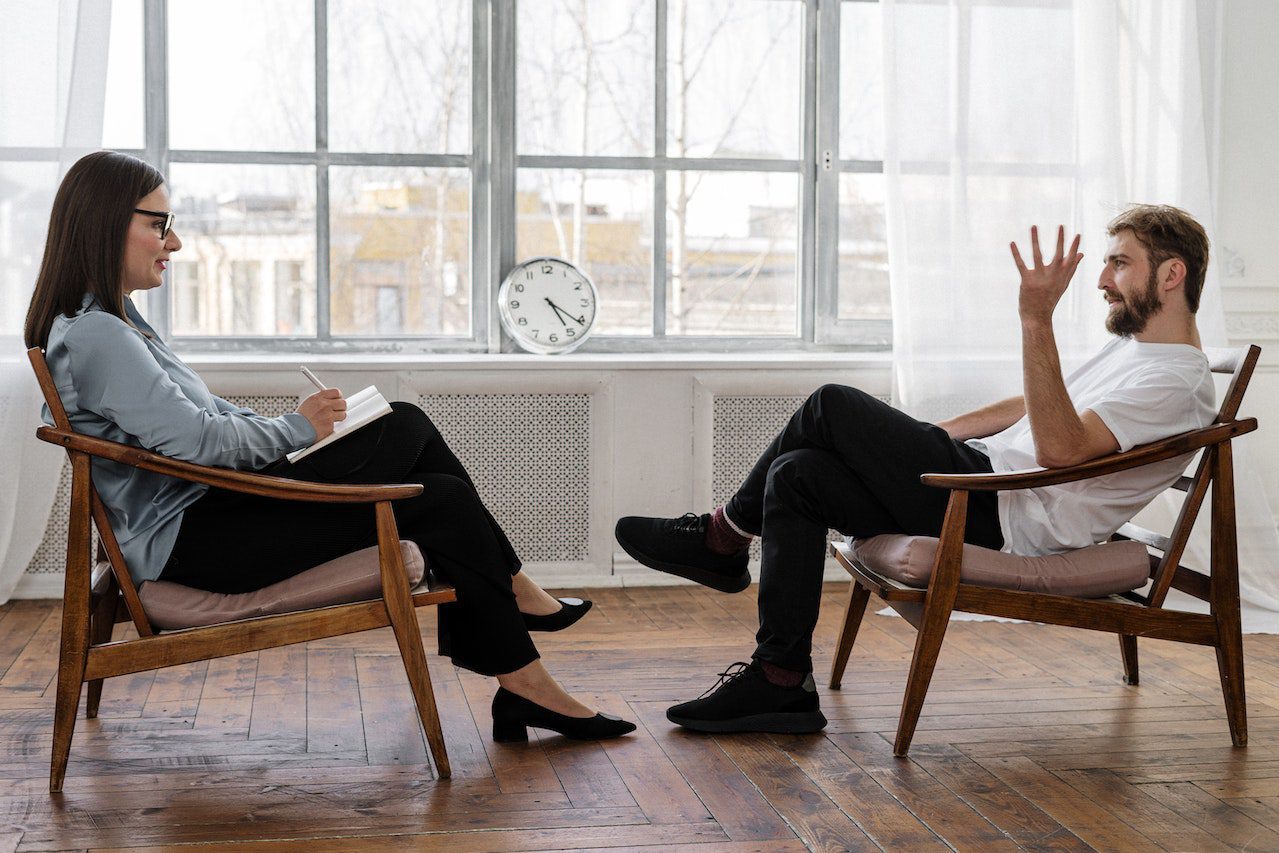 1. Set Clear Therapy Goals for Anxiety Management
Establishing clear therapy goals is one of the most crucial steps in finding the right therapist to assist with anxiety, especially if you've had unpleasant experiences in the past. This proactive approach aligns you and your potential therapist towards a common target, enhancing the effectiveness of the treatment. 
For instance, your goals might include learning new strategies to manage daily stressors, reducing panic attacks' frequency, or developing healthy coping mechanisms. Sharing these desired outcomes with potential therapists can facilitate an exchange on how they may assist in reaching these goals. 
Moreover, their responses can provide insight into their therapeutic strategies and whether their style aligns with what you're seeking. 
2. Understand the Importance of Specialized Therapists 
Choosing a therapist who specializes in anxiety disorders is another crucial tip when finding the right therapist, especially if your past experiences have been unfavorable. These professionals obtain advanced training and study that equip them with specific skills and knowledge to identify, understand, and address particular issues. 
They possess a profound understanding of the complex nature of anxiety and are updated on the most effective treatments available. They can tailor their approach to fit your individual needs because they're well-versed in anxiety's different types and underlying causes.
Put simply, having a specialized therapy process will provide targeted relief, making it easier for you to navigate through life's challenges sorrow-free. 
3. Do Your Homework
Before settling for any therapist, it's essential to conduct in-depth research. Such investigation can prevent unpleasant surprises and save you time that could otherwise be spent trialing and erroring different therapists unnecessarily. 
Start by browsing through potential therapists' official websites or professional profiles on trusted mental health platforms. Check their qualifications, experience, areas of expertise, therapeutic approaches, and any client reviews available.
You can also look for any published articles or interviews they've done. These give an even better feel of their knowledge level and approach to therapy. 
Remember, the more transparent they are about their practice online, including what types of patients they generally work with, the better it is for your decision-making process. 
4. Consider Client Testimonials and Reviews
An often underused but golden source of information when choosing a therapist is client testimonials and reviews. These can offer first-hand accounts of what working with a particular therapist is like helping you gain more insight into their therapeutic style, adaptability, and outcomes.
Reviews can highlight both strengths and potential weaknesses. For example, people may share if the therapist was particularly effective with specific issues or types of therapy used. Additionally, client reviews can also reveal areas where clients felt they could have had better support. 
But remember, while client reviews offer valuable insights when looking for suitable professional help, you must take such feedback with some discretion, recognizing that people's responses to therapy are individualized. 
5. Don't Overlook Cost Considerations
Therapy can be a significant investment, considering both time and money. Therefore, understanding the cost is another critical aspect to consider when selecting the right therapist for managing anxiety.
Begin by clarifying what your budget allows for therapy sessions. Some therapists may charge on a sliding scale based on income, while others have set fees per session. Verify with potential therapists about their rates, payment policies, and any financial assistance they might provide. 
The goal is to invest in good therapeutic care that results in improved mental health and overall well-being, which often outweighs the initial costs. But at the same time, ensure engagement with a therapist whose charges align with your financial capability to keep therapy sustainable for as long as you need it. 
6. Choose a Therapist Who Accepts Your Insurance
Another pragmatic aspect of choosing the right therapist for managing anxiety is their alignment with your insurance provider. If you opt to use health insurance for therapy, it will be beneficial for your pocket if the therapist accepts it. 
Exploring this avenue might limit your pool of experts, but it eases financial strain and makes therapy more accessible. Ideally, contact both your insurance provider and potential therapists' offices directly to verify this information. However, bear in mind that some therapists might be out-of-network providers but offer superb services. 
You can also explore platforms such as Pathmentalhealth.com, which can help you find or talk to a professional who will accept your insurance coverage. After all, the goal is to comfortably afford therapy for as long as necessary without compromising the quality of service received. 
7. Exercise Patience Towards Finding the Right Fit
It is essential to remember that finding the correct fit for a therapist can take time. While some people may find their ideal match quickly, for others, it might require meeting with several therapists before finding the right one. 
You might find someone who checks all your boxes on paper, but for any number of reasons, you don't connect in your sessions. This disconnect could interfere with your progress, so be patient and keep looking until you find that person you feel comfortable confiding in.
Also, take heart from knowing that each interaction brings you closer to understanding what you desire from therapy and sets a clearer picture of what's best suited to your needs. Stay resilient through this process because it's an integral part of your journey towards better mental health. 
---

---
Bringing your search for the right therapist to a close can seem tough, especially with anxiety clouding your judgment or if past attempts haven't gone as hoped. However, remember that every setback typically means you're one step closer to the right fit. 
Armed with the above tips, you're better equipped to find a therapeutic alliance best suited for you. Remember, your mental well-being is a worthwhile investment, so be patient with the process and trust that you'll find the right professional support for your journey towards overcoming anxiety.
---
This blog post contains affiliate links,  but all opinions are my own. I may receive compensation from BetterHelp or other sources if you purchase products or services through the links provided on this page.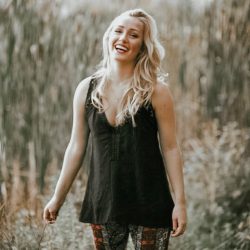 Latest posts by Chantal McCulligh
(see all)