In the pursuit of optimal health and wellness, humans have long recognized the incredible potential of water as a healing agent. Cold water therapy, a practice rooted in ancient wisdom, has resurfaced as a powerful tool to promote overall well-being and manage a range of conditions. Supported by extensive research, this time-honored technique offers a multitude of benefits, from expediting healing after injuries to relieving joint and muscle pain, and enhancing post-exercise recovery. Join us on a journey as we explore the transformative effects of cold water therapy and discover how this age-old practice can contribute to your wellness journey.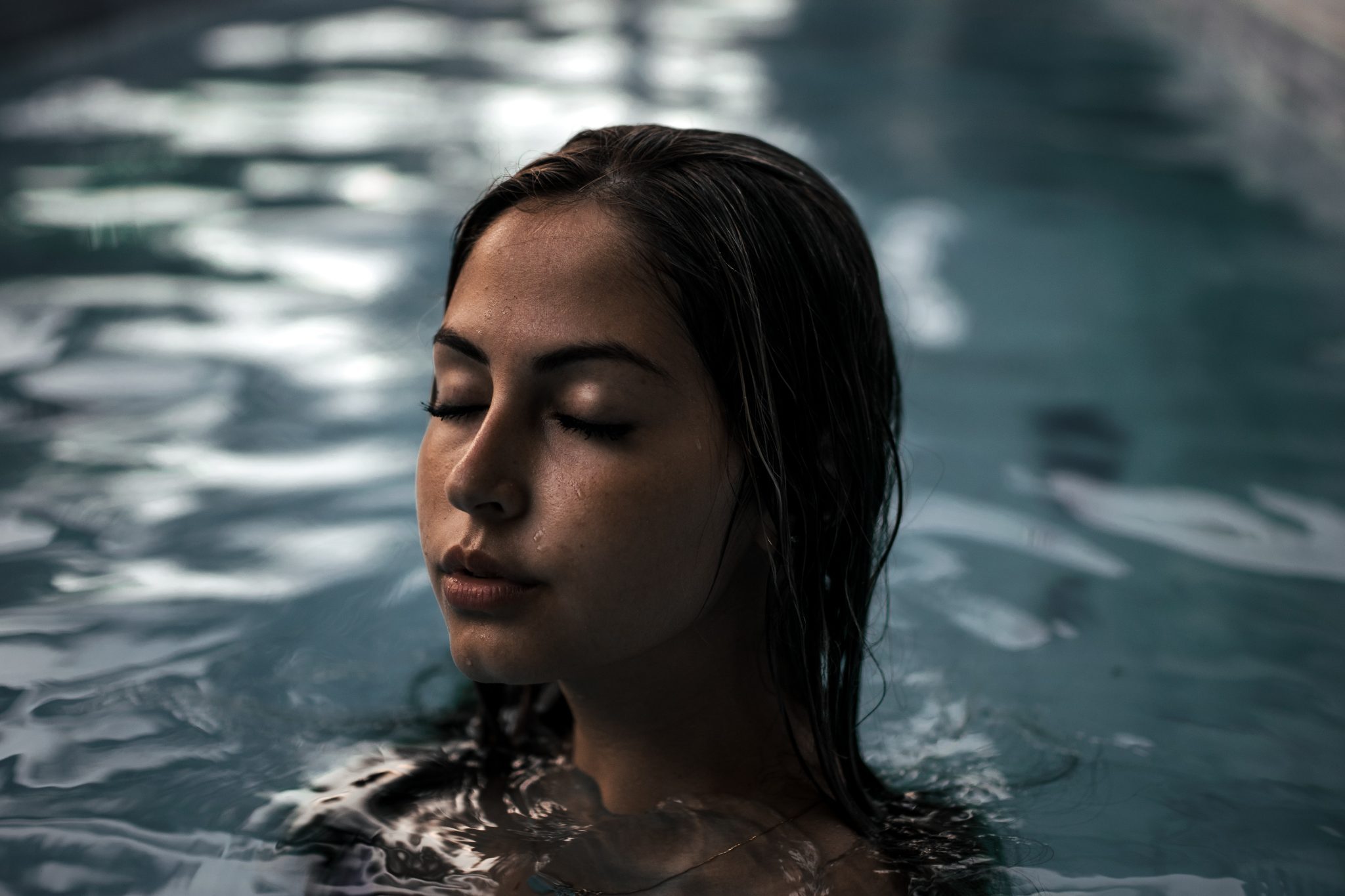 What Is Cold Water Therapy?
Cold water therapy, also known as cold water immersion or cold hydrotherapy, is a therapeutic technique that involves immersing or exposing the body to cold water for various health benefits. It is a practice rooted in ancient traditions and has been utilized for centuries in different cultures.
This therapeutic approach uses water at temperatures around 59°F (15°C) to address health conditions and promote various health benefits. This practice has been in existence for thousands of years and has evolved over time to include modern methods, such as ice baths, cold showers, outdoor swimming, specialized cold water immersion therapy sessions and cold compressions.
How Does Cold Therapy Work?
The main principle behind cold water therapy is the activation of the body's natural response to cold stimuli. When exposed to cold water, the blood vessels constrict, reducing blood flow to the skin's surface and redirecting it to the vital organs to maintain core body temperature. This vasoconstriction can help reduce inflammation, swelling, and pain in specific areas.
Science also shows that immersing ourselves in cold water triggers a surge of endorphins and activates our body's natural stress-reducing mechanisms, making it a powerful natural treatment for anxiety and depression.
Understanding The Mammalian Dive Response for Anxiety
Exposure to cold water can also activate what-is-called "The Mammalian Dive Response". This diving response exists in all mammals including humans and is the body's physiological response to submersion in cold water. When you use cold water therapy to replicate the feeling of diving into cold water, your body kicks in the parasympathetic nervous system, responsible for relaxation, and instantly puts the body in a restorative and resting state.
Researchers unveiled that the diver's reflex is triggered by signals transmitted through the trigeminal nerves located in the face. Specifically, when cold water makes contact just below the eyes and above the cheekbones, a message is swiftly relayed to the vagus nerve. The vagus nerve, responsible for governing the parasympathetic nervous system, serves as a vital link connecting the brainstem to the rest of the body, regulating crucial functions like heart rate, breathing, and more, effectively interrupting anxiety responses.
————————————————— Scroll to continue reading—————————————————
The Benefits of Cold Water Therapy for Mental Health
Extensive research has found an abundance of benefits of cold water therapy, including accelerated healing after injuries, relief of joint and muscle discomfort, enhanced post-exercise recovery, reduced anxiety, the ability to stop a panic attack and help depression.
Let's take a look at the associated benefits of cold water:
Reduced anxiety
Decrease in depression symptoms
Increase in feel-good hormones, such as endorphins and dopamine
Reduce inflammation that may contribute to depression and anxiety
Slow down heart rate
Activate cold receptors that put a pause button on the neurological processes involved with depression and anxiety
Increase mental resilience
Improved ability to cope with stress
Cold Water and The Vagus Nerve
For quite some time, the vagus nerve has been associated with mental health and conditions related to stress. As a crucial pathway connecting the brain to our organs, it plays a significant role in dampening the sympathetic response, commonly known as the "fight-or-flight" reaction we often experience in our environment.
Exposure to cold water, even in the form of splashing it on our face, triggers the activation of the vagus nerve. This, in turn, reduces our heart rate and breathing, effectively shifting us into a state known as parasympathetic mode or "rest-and-digest." By engaging the vagus nerve through cold water exposure, we can potentially counteract the negative effects of stress and anxiety, and promote a more balanced mental state.
How To Use Cold Water Therapy
One of the many incredible benefits of cold water therapy is that there are all kinds of ways you can do it. Here are some popular ways to do cold water therapy.
Cold Water Immersion
When it comes to cold water immersion, the concept is just as straightforward as the name suggests. This practice involves immersing yourself in cold water, either up to your neck or targeting specific joints or areas of the body. One popular method is utilizing ice baths, which allow you to have control over the water temperature. Whether at home, in a physical therapy clinic, or a specialized recovery studio, ice baths provide a convenient option. For those residing in colder climates, wading into frigid bodies of water like lakes can also be a viable choice.
The amount of time you spend in your cold water immersion will vary depending on factors such as the water temperature and your personal tolerance level. So play around with the temperature and duration to see what works for you.
Cold Showers
Taking a cold shower can be a great water to harness the benefits of cold water immersion. In addition to offering the benefits of cold water therapy, standing in a cold shower can help you ground yourself and bring you back into the present moment and away from your anxious thoughts and symptoms.
If you can't handle a cold shower for a long period of time, simply finish your daily shower with a blast of cold water. Stand in the stream of cold water for as long as you can and slowly increase the duration.
The Wim Hof Method
The Wim Hof Method offers a holistic approach that integrates cold water therapy, breathwork, and commitment practices, all aimed at fostering a profound connection with oneself and the environment. This powerful method is believed to offer a range of potential benefits, including increased energy levels, reduced stress, diminished inflammation, improved sleep quality, and expedited recovery. To use the Wim Hof cold water therapy method, pick your preferred cold immersion method and incorporate some breathing exercises.
Splash Cold Water
Splash cold (4-12C/40-50F) water on the face, specifically focusing on the eye and cheekbone region. You can also soak a cloth in cold water to create a cold compress and place it on the forehead area of your face to have the same effect.
Ice Cubes
Grab some ice cubes in a bag (or use a frozen bag of peas) and press against your face while holding your breath for 6-8 seconds. Focus on applying the ice on the eye and cheekbone region.
Water Plunge Into a Bowl
Fill a large bowl with icy water and take a big deep breath before plunging  your face in for 30 seconds.  You can also dunk the top of your head into a cold bowl without holding your breath for a similar effect.
Throughout history, humans have harnessed the remarkable potential of cold water to nurture well-being and combat ailments, such as anxiety and panic disorder.  Cold water therapy offers a strategic way to use cold water to promote health and manage various conditions. Its therapeutic effects extend far and wide, tapping into our body's innate capacity to heal and rejuvenate. From soothing aching muscles to quickly relieving anxiety, this ancient wisdom has stood the test of time. Use the techniques in this article to start unlocking the therapeutic benefits of cold water therapy.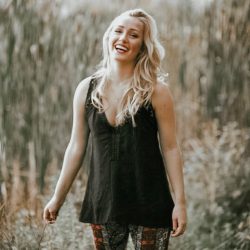 Latest posts by Chantal McCulligh
(see all)