We've all heard about the wonders of meditation when it comes to combating anxiety. And sure, it works for many people. But let's be honest, when you're in the midst of a panic attack and your anxiety is spiraling out of control, having some extra anxiety tools and relaxation techniques in your back pocket certainly couldn't hurt. But sitting still and focusing on your breath using traditional relaxation exercises might seem impossible. If you're someone who needs a more hands-on approach when it comes to learning how to stop a panic attack, there are plenty of physical anxiety techniques that can help you find relief and bring your mind back to the present moment. These techniques engage your senses and provide a tangible way to calm your racing thoughts and stop a panic attack in its tracks.
Use Fidget Toys to Soothe Anxiety
Who says toys are only for kids? As adults, we may not dive into carefree play as effortlessly, but that doesn't mean we can't harness the power of fidget toys to calm anxiety.
Believe it or not, certain fidget toys can become your allies in the battle against anxiety. They have a unique ability to capture your focus, providing a much-needed distraction from anxious thoughts. Additionally, these fidget tools offer a soothing and grounding experience by engaging your senses of touch and sight.
Incorporating a fidget toy into your anxiety-fighting toolkit can work wonders. One popular choice is a fidget cube, but don't limit yourself—there are plenty of other fidget toys available on the market, such as anxiety spinning rings. These tactile gadgets offer a comforting outlet for restless hands, helping to redirect nervous energy and promote a sense of calm.
If you prefer a more serene experience, consider a desktop sand art frame. Watching the flowing sand can be incredibly soothing, providing a gentle form of mindfulness while also helping you ground yourself in the present moment.
The key here is to find a fidget toy that suits your preferences and brings you a sense of comfort. Experiment with different options, and don't hesitate to explore beyond the suggestions mentioned. Remember, the goal is to discover a fidget tool that captivates your attention, offers tactile stimulation, and brings a sense of calm into your anxious world.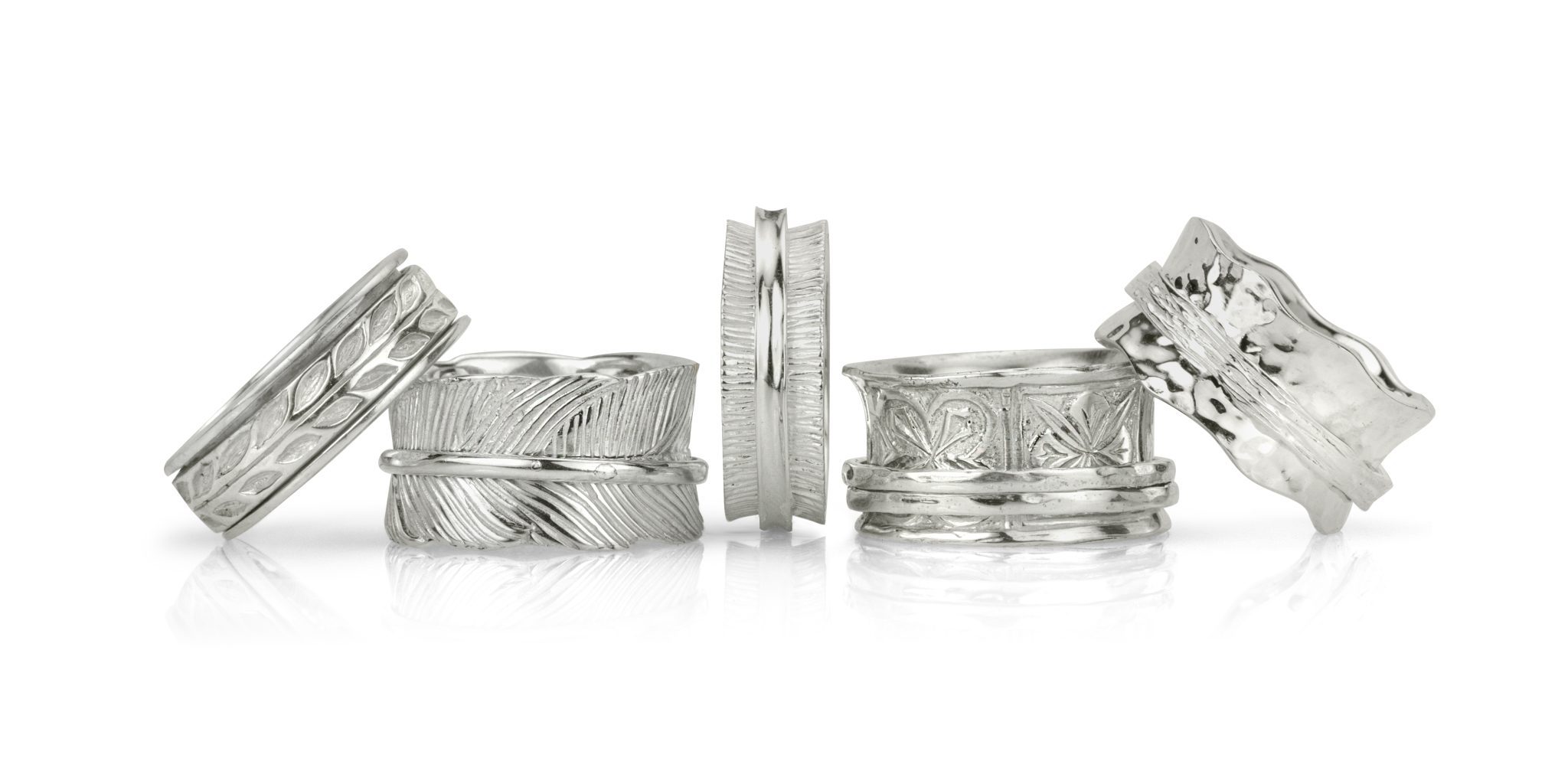 Shake Off Anxiety: The Power of Movement in Releasing Tension
When anxiety strikes, it's like your body flips a switch and goes into full-on survival mode. Adrenaline surges through your veins, and cortisol wreaks havoc on your system, intensifying your physical symptoms and restlessness, ultimately feeding into the anxiety.
But shaking it off can help. Whether it's tension in your hands, arms, legs, or all over, moving your body can be a game-changer when learning how to stop a panic attack. And yes, dancing is on the menu too! Anything that gets your body moving can be used to calm your anxiety and reset your nervous system because movement has an incredible ability to release tension from your body.
If you're feeling that pent-up tension, start by shaking your hands vigorously. Feel the vibrations spreading up your arms, releasing the grip anxiety has on you. And don't be shy—stomping your feet or even punching a pillow can help unleash that inner tension too.
But let's not forget the power of dance! It's not just about shaking, but also about grooving and expressing yourself through movement. Put on your favorite tunes and let your body respond to the rhythm. Dance like nobody's watching, because in this case, it's all about finding freedom from anxiety. The music will also help boost your mood as you come out of your anxiety attack.
Take a Bite: Using Sour Items to Calm Anxiety
Sometimes, when anxiety hits hard, we need an unconventional sensory experience to help break free from its grip. An effective grounding technique that is quickly gaining popularity is taking a bold bite into something sour, such as a lemon.
Surprising as it may sound, the textures and bitterness of a lemon act as a powerful shock to your system. This unexpected burst of sensation redirects your thoughts, drawing your focus to the taste rather than the anxious whirlwind in your mind.
If sinking your teeth directly into a whole lemon seems a bit too intense, you can slice the lemon into wedges and take smaller bites. Sucking out the bitter juice provides a similar effect as well, offering a strong sensory distraction from anxiety-inducing thoughts.
Not a fan of biting into lemons? You can use sour candies like Warheads for the same purpose. The intense sourness creates a zesty jolt that can help shift your attention away from anxiety and into the present moment.
————————————————— Scroll to continue reading—————————————————

Dive into Relaxation: Harnessing the Dive Response
Did you know that as mammals, we have an innate calming response when we dive into cold water? This fascinating phenomenon can actually be used to help ease anxiety,. So, get ready to activate your own relaxation mode by trying a simple technique involving cold water.
The idea is to submerge your face in a bowl of cold water. However, if that sounds too intense for you, don't worry—simply submerging your forehead will also do the trick. Try to maintain this underwater position for about 30 seconds.
By simulating a dive underwater, you trigger what is known as the dive response. This response activates your parasympathetic nervous system (PNS), which is associated with relaxation. The magic lies in the fact that the dive response slows down your heart rate, which can be particularly helpful if you're experiencing a panic attack and your heart is racing uncontrollably.
It's important to note that if you have a low resting heart rate or pre-existing heart conditions, it's crucial to consult with your doctor before attempting this technique.
Finding Calm Through Grounding Techniques
We often hear about the concept of grounding, but have you ever considered grounding yourself by simply lying on the floor? And all it takes is stretching yourself out on the floor, preferably on a cool, tiled surface.
The gentle shock of the cold tiles against your skin can help prevent feeling like you're overheating while also providing a soothing sensation that contributes to your overall comfort.  You can also use this grounding activity outside on the grass.
The beauty of this grounding technique lies in its simplicity and the connection it establishes with the earth. By grounding on the floor or grass, you can tap into a primal connection, as if merging with the stability and support of the ground beneath her. It also helps bring you back to the present moment, a particularly helpful benefit if you tend to dissociate when you're having a panic attack.
Tune Into Binaural Tones with Bilateral Stimulation
Bilateral stimulation, also known as side-to-side stimulation is a technique that has been utilized in EMDR therapy and has shown promise in inducing a relaxation response.  It's a sensory stimuli, such as sounds, tapping, and eye movement, that activate both sides of the brain, often left to right.
You can activate this calming technique by tapping your hands from shoulder to shoulder in a rhythmic motion to create a soothing effect that can be great for learning how to stop a panic attack. You can adapt the practice to suit your preferences. For example, you can tap alternate arms or legs if that feels more comfortable for you. The key is to engage in a side-to-side pattern that brings a sense of balance and harmony to your body and mind.
Combine it with binaural audio tones, audio that plays different tones in your left and right ears, for the ultimate calming experience. The good news? You can do it at home or anytime you feel your anxiety creeping in. Just
When it comes to managing anxiety and learning how to stop a panic attack, there is no one-size-fits-all approach. What works for one person may not work for another. It's a journey of self-exploration, where you may need to experiment and try various coping techniques to find what resonates with you. In some cases, combining different strategies might be the key to finding relief.
Explore a variety of different coping techniques, whether it's deep breathing exercises, meditation, physical movement, sensory experiences, or other calming methods. Finding a combination of techniques that works for you is a personal and empowering endeavor, and it will allow you to create coping strategies for anxiety that suit your unique needs and preferences.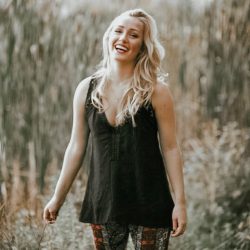 Latest posts by Chantal McCulligh
(see all)