I am sorry to be the one to tell you this, but the western medicine model has failed you. You have been lied to and made to believe a lot of things about how to cure anxiety and mental health, many of which are just not true.
Curing Anxiety With Kelly Kristin
Before we go any further, let me introduce myself. I am Kelly Kristin, a best-selling author, coach and mentor for women (and a few men) all over the world that are ready to heal on the deepest levels possible, embody their power and create a life of their choosing. I am the creator of the Rapid Transformation Process, a registered nurse with a background in psychiatry and a certified holistic health coach. I am a science and research junkie with an affinity for neuroscience and the mind-body connection, an NLP practitioner, a PSYCH–K® facilitator and clinical hypnotherapist. I am an expert in healing from root cause trauma and the workings of the subconscious mind.
Natural Anxiety Treatment Without Medication
My journey into healing came when I found myself going from seemingly perfect health to a body that was 30 lbs heavier than my normal, hair falling out, two autoimmune disorders and anxiety so bad that I was plagued with almost constant shaking as well as an inability to sleep. As a nurse with ample knowledge of medications, side effects and a deep inner knowing, I refused my doctors suggestions to go on 6 different medications for life and started on my own path of healing.
I tried for years to heal myself through food, eating only organic, drinking all of the green juice I could stomach, and of course cutting out all of the gluten, dairy and sugar. I worked on my mindset, got very into personal development and positive thinking. And while, I was making progress, changing my thoughts for the better, I knew that I needed to go deeper. My inquisition led me deep into subconscious mind work, embodiment practices and ultimately understanding how our emotional trauma, if unresolved, effects almost every aspect of our life.
Emotional Trauma
Everything has a root cause, and not only can we find out what that is, we can clear it out of the subconscious and reprogram your mind and body to experience a new way of life now. Things like anxiety are not something that you need to cover up with medication or another "hack" to relieve it. Anxiety is a signal from your body that you need to pay attention to something, and this is the secret everyone needs to know to cure anxiety.
Anxiety is felt, stored and originates from the body, not the mind like many may believe. This is why the modern day approach to mental health is backwards. This is why you can do so much "positive thinking" and still be plagued with anxiety or depression. Your thoughts certainly play a role in your reality, but it is the feeling underneath that matters most.
Clearing The Root Cause to Cure Anxiety
Clearing from the root cause may not be as difficult as you think. When working in the subconscious we can identify the first time that you actually experienced anxiety, identify what you need to learn from that experience and release it. Doing this alone will have a massive impact but it is not complete without reprogramming and reconditioning your body into a life without anxiety. You have to be willing to release anxiety as a part of your identity, so that you are free to be a new you. A you that is healthy, happy and whole. This process is also not so difficult when working with the subconscious. As a PSYCH–K® facilitator, a modality that allows for creation of new neural pathways within minutes, I have seen people heal from chronic anxiety, depression and panic attacks by creating and stepping into a new identity.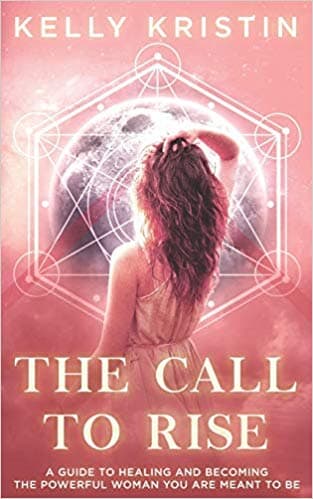 Your subconscious identity is what runs your whole life, you simply cannot be who you are not. When you are able to program in an identity that includes no anxiety, you are able to live in that as your reality. Now of course, some people have more complex cases than others, yet I have found that the number one things that allows for someone's healing and living life in a new way is deciding to. When you decide that you will heal and be better no matter what and you are willing to take action to back that up, change and healing is possible for everyone.
If you cannot work with a practitioner to cure anxiety, you can work on your identity through defining the exact version of you that does not experience anxiety is. Who are you when you are in perfect health? What are your beliefs, thoughts and actions? Once you define who that version of you is, it is a practice to embody it. It is a practice to wake up everyday and choose to be a new way.
I speak much more about healing and this whole process in my best-selling book, The Call to Rise – A Guide to Healing and Becoming the Powerful Woman You Are Meant to Be.
You can get your copy on Amazon!
You can also find out more about me on my website: www.kellykristintraining.com
Connect with me on Instagram at: www.instagram.com/mskellykristin
Tune into the Woman Unleashed Podcast! Available on Spotify, Apple Podcasts and many more!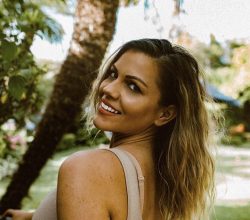 Latest posts by Kelley Kristin
(see all)