Stress is a common experience for many of us but did you know that the effects of stress can actually be toxic to your health? That's right – chronic stress can have a negative impact on your physical, emotional, and mental well-being. When you're stressed, your body goes into "fight or flight" mode, releasing hormones like cortisol and adrenaline. While this response can be helpful in the short term, chronic stress can lead to a range of negative effects on your body and mind.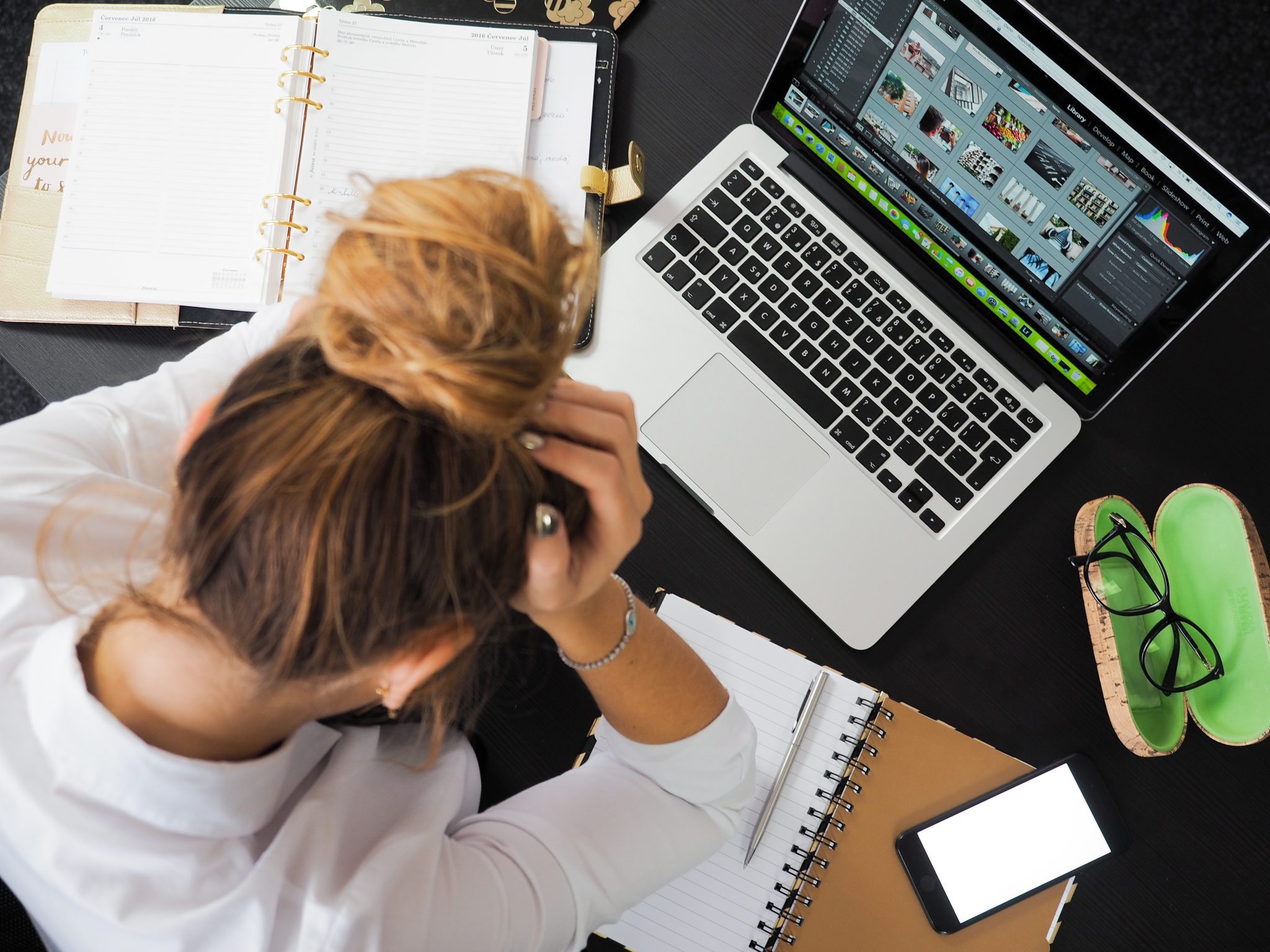 Effects of Stress
It's important to know that our thoughts and feelings, and how long we experience them, can have a significant impact on our health. For example, chronic stress can increase your risk of heart disease, high blood pressure, and stroke. It can also impact your immune system, making you more susceptible to illness and infection. Stress can also have a negative impact on your mental health, contributing to symptoms of anxiety and depression.
Here are the ways stress can be dangerous for your body.
Stress Elevates Cortisol Levels
One of the most well-known effects of stress is the release of cortisol, a hormone produced by the adrenal glands commonly referred to as "your stress hormone". Cortisol is responsible for the body's "fight or flight" response and helps us respond to stress in the short term. However, when stress becomes chronic, cortisol levels can remain elevated, leading to a range of health issues.
Stress Changes Gene Expression
When your body experiences stress, it produces chemicals that can activate or deactivate genes in your cells. These changes can have significant effects on various aspects of your health, including how much fat your body stores, the strength of your immune system, the rate of aging, and even your risk of developing cancer.
Chronic Stress Alters The Brain
Feeling stressed out for a long time can seriously damage important parts of your brain like the hippocampus, which helps with memory. It's no wonder that people sometimes experience "adrenal burnout" after dealing with chronic stress for a while. That's because your brain will shut off your adrenals to protect itself from further harm caused by prolonged exposure to high levels of stress hormones.
Stress can Increase Your Risk of Cardiovascular Disease
Stress can also have a significant impact on your heart health. Chronic stress has been linked to an increased risk of cardiovascular disease, including heart attacks and stroke. This is due in part to the effect stress has on blood pressure, which can increase when we're under stress.
Stress can Interfere With Metabolism and Detoxification
Research has demonstrated that stress can have a significant impact on the activity of hundreds of genes that are responsible for producing enzymes which break down fats and help to detoxify prescription drugs. This negative effect on gene activity can compromise your body's ability to metabolize and eliminate toxins effectively.
Stress can also contribute to an increased desire for unhealthy, high-fat, and high-sugar foods, leading to a higher toxin burden.
Stress Can Cause Tummy Problems
Have you ever noticed that your stomach starts to feel upset or like it's tied in knots when you're stressed out or experiencing anxiety? This is because the effects of stress are commonly felt in the digestive system. Chronic stress has been linked to a range of digestive issues, including irritable bowel syndrome (IBS), leaky gut syndrome, ulcers, and acid reflux. This is likely because  a significant portion of serotonin, about 95%, is located in your gut.
Stress can also lead to changes in appetite and can cause some people to overeat or undereat.
Stress is Bad to the Bone… Or Rather, For Your Bones
Higher levels of stress has been linked to lower bone mineral density, which can increase the risk of bone-related issues. Additionally, studies have found that people who experience chronic stress are more likely to have chronic physical pain.
Stress Exacerbates Mental Health Issues
Stress doesn't just impact us physically, it can also have a significant impact on our mental health. Studies have shown that people who experience chronic stress are at a higher risk of developing anxiety, depression, and other mental health issues. This is because stress disrupts the balance of chemicals in the brain, leading to changes in your moods and emotions. The increase in cortisol levels can also exacerbate the situation.
Stress Can Suppress Your Immune System
Another effect of chronic stress is the suppression of the immune system, affecting everything from how quickly your wounds heal to how susceptible you are to illness and infection. One way to combat the negative effects of chronic stress on the immune system is through IV therapy. IV therapy can provide a range of vitamins and minerals that are essential for immune function, such as vitamin C and zinc. In addition to boosting the immune system, IV therapy can also help to relieve stress. Many IV therapy formulas include ingredients like magnesium, which is known for its calming and relaxing effects on the body.
Stress Can Be a Headache
Headaches are more likely to occur when you're experiencing chronic stress, and no, it's not a coincidence. Stress is a well-known trigger for both tension-type headaches and migraines, and it can worsen other types of headaches as well. Children and young adults are particularly susceptible to stress-induced headaches.
Stress Can Keep You Up At Night
If you're struggling to get quality rest at night, it could be stress keeping you up. Stress can make it difficult to fall asleep or stay asleep, which can even lead to insomnia. Lack of sleep can then exacerbate the negative effects of stress, creating a vicious cycle. Add on the increase of anxiety that comes with stress and that is known to also disrupt sleep, and it can seem impossible to get the rest you need no matter how hard you try.
Chronic Stress Can Stress Out Your Skin
Studies show that stress can cause negative effects on the appearance of your skin wellness, and even lead to a number of skin conditions, including psoriasis, eczema, acne, and hair loss.
Stress Can Affect Your Sex Hormones
When you're stressed, your body produces more sex hormone binding globulin that transports testosterone and estrogen around your body, leaving fewer of these hormones available to your cells. Chronic stress also increases your cortisol levels, which can lead to what-is-called a "cortisol steal," resulting in less sex hormones being produced.
Ways to Manage Stress
The good news is that there are many ways to manage stress and reduce the negative impacts it has on your health. Here are a few tips for stress relief and mental health:
Practice relaxation techniques like deep breathing, meditation, or yoga. These can help calm your mind and keep the stress hormones in your body at bay.
Make time for self-care activities that bring you joy and help you recharge, such as reading, taking a soak in soothing epsom salts, or spending more time outdoors.
Stay connected with loved ones and friends who support you and make you feel good. Although you likely feel intrigued to retreat back into your own little corner, spending time with loved ones can be a powerful tool for managing stress and improving mental health.
Prioritize healthy habits like getting enough sleep, eating a balanced diet, and exercising regularly.
Additional Help
Stress is a normal part of life and we all experience it from time to time. But if you're feeling overwhelmed or struggling to manage your stress levels, it's important to seek the help as needed.  Here are some additional options available:
Sponsored 
---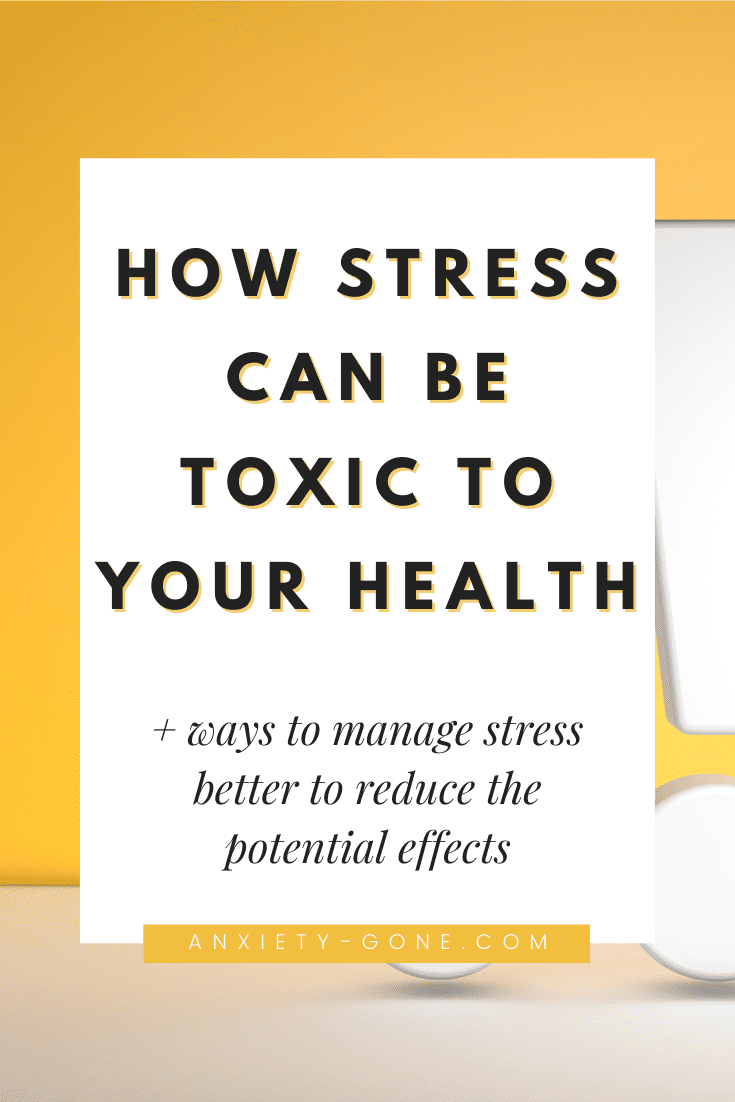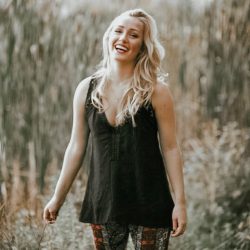 Latest posts by Chantal McCulligh
(see all)