It's no secret that CBD products offer a plethora of physical, mental and emotional health advantages but what may surprise you is that a single drop of your favourite oil can be everything you need to achieve CBD anxiety relief for yourself.  In this article, we answer all of your questions about using CBD for anxiety and the benefits of doing so.
Will CBD Get You High?
No. CBD products do not contain THC (a component in marijuana that gives people a high). Instead, CBD products contain Cannabidiol, which is a type of active cannabinoid found in cannabis. This is where all of the significant medical benefits of cannabis are found (and none of the brain fog and high). In other words, cannabidiol offers all the relaxation, without the intoxication. But that's not all.
Benefits of CBD
While CBD anxiety relief is definitely at the top of the list of the top benefits of CBD, there are an abundance of additional medical benefits of CBD. Here are some of the most profound perks of CBD, based on clinical studies:
Anti-inflammatory
Antidepressent
Anti-psychotic
Antioxidant
Neuroprotection (recovery of the nervous system)
Anxiolytic (natural reduction in anxiety)
Analgesic (natural pain relief)
As you can see, these are all things that you can immediately relate to your anxiety symptoms. So, it makes sense why CBD products are highly sought for natural anxiety relief alternative.
How to Use CBD for Anxiety Relief?
Back to the main purpose of this Anxiety Gone article – MB Premium Health Lab's CBD Anxiety Relief Spray. We recently tried this anti-anxiety spray and basically fell in love with it. At first, we really had no idea what to expect but once we each squirted the spray under our tongue 6 times, we started to feel a calming sensation come over us.
What's in MB Premium Health Lab's CBD Anxiety Relief Spray?
MB Premium Health Lab's CBD Anxiety Relief Spray contains nothing but natural, healthy ingredients (with one exception) which is incredibly important when it comes to finding quality, effective natural anxiety relief. The ingredients used in this CBD anxiety spray are:
Industrial Hemp Cannabidiol (CBD)
Proprietary Blend GABA
Valerian Root (Also great when used as an essential oil)
Purified Water
Polyethylene Glycol

The only product that isn't a "natural" ingredient. Instead, this is a common ingredient in medicines.

Stevia Leaf Extract
Natural Flavor
Benefits of MB Premium Health Lab's CBD Anxiety Relief Spray?
The owner of Anxiety Gone mentioned feeling like her "brain is just shut off – no worries, no thoughts, just pure calmness" when asked how the MB Premium Health Lab's CBD Anxiety Relief Spray made her feel.
Here are some of the other common benefits of using this Cannabidiol spray, as reported by MB Premium Health Lab's after :
Regulate the release of glucocorticoids to provide relaxation from chronic stress, anxiety or panic attacks
Protection against negative stress and anxiety symptoms that affect your immune, cardiovascular, neurobiological and metabolic functions
Works quickly as the nutrients are absorbed almost instantaneously
Scientifically tested
Here at Anxiety Gone, we can agree with all of these key benefits. It was actually quite amazing how the anti-anxiety spray just swooshed over you with a wave of calmness and relaxation, sans the jitter, high, brain fog and silliness that comes with the use of other cannabis products.
Oh, and it's absolutely delicious. We were all shocked at how yummy the spray tasted! It's like a sour candy exploding in your mouth – so good!
How to use MB Premium Health Lab's CBD Anxiety Relief Spray?
Shake the bottle
Spray the formula under your tongue 6 times
Hold for 10 seconds
Swallow
Use twice daily as a dietary supplement
Yes, it's that simple.
However, it's essential to know that CBD's antidepressant properties may come from another type of cannabinoid: cannabidiolic acid or CBDA. It's known as the raw form of CBD as the latter is derived from CBDA. You can find cannabidiolic acid in the glandular trichomes of the seedless flowers of the cannabis plants.  
As a cannabinoid, there are studies showing that CBDA may be more effective in relieving symptoms such as anxiety. But though CBD and CBDA have similar molecular structures, they're different from each other. To know more about the differences, check out websites like Woven Earth which provide information about these cannabinoids.
How to Use CBD for Anxiety Relief?
Through the years, CBD has been available in various forms, depending on your needs. Whether you want to take it orally or otherwise, there are many ways you can get the most out of cannabidiol for treating your anxiety issues. These include: 
CBD oils and tinctures:

You can put them under your tongue or add them to your coffee, juice, and other drinks.

  

CBD edibles:

If you want to consume cannabidiol as a treat, edibles like gummies can be an excellent option.

  

CBD capsules:

If you want to consume your cannabidiol orally, capsules can be your perfect choice.

  

CBD topicals:

If you don't want to ingest CBD orally, using topical products like cream and lotion would make great sense.

  
However, it's important to know that there are other essential ways to take advantage of CBD's ability to relieve anxiety.
And there you have it, ladies and gentlemen! MB Premium Health Lab's CBD Anxiety Relief Spray and everything you need to know about Cannabidiol. Click here to learn more about the anxiety spray, and if you try it, let us know how you liked it! We're always interested in hearing your feedback.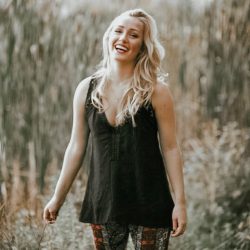 Latest posts by Chantal McCulligh
(see all)