If your mental health shifts with the seasons, you may want to start looking into the different supplements for seasonal affective disorder. When the days gets dark and the daylight hours get shorter, there can be significant changes in your mental health, including increased anxiety and depression. This is called Seasonal Affective Disorder, or what is commonly referred to as 'the winter blues'.
What is Seasonal Affective Disorder?
Seasonal Affective Disorder (SAD) is a type of depression that comes with changes in the seasons. Typically, people experience SAD during the fall and winter seasons, as the days get shorter and less time is spent outdoors in the fresh air and warm sun.
Who Gets Seasonal Affective Disorder?
According to Help Guide,  approximately 10-20% of people don't experience anxiety or depression until the winter hits. People diagnosed with a mental illness, such as anxiety or depression, are more susceptible to experiencing seasonal affective disorder. However, being diagnosed with a mental illness doesn't mean that you will experience SAD.
Risk Factors of Seasonal Affective Disorder
Additional risk factors that may increase your chances of seasonal affective disorder include:
Family history of SAD or another form of depression
Having major depression or bipolar disorder
Living far from the equator (SAD is more common among people who live far north or south of the equator, which is likely due to the decreased sunlight during the winter months
Symptoms of Seasonal Affective Disorder
Seasonal affective disorder can feel like your energy has been zapped away, making you feel less motivated and more moody:
Feeling depressed most of the day and nearly every day
Losing interest in activities you would typically enjoy
Having low energy
Difficulties sleeping
Changes in your appetite or weight
Feeling sluggish or agitated
Difficulty concentrating
Feeling hopeless, worthless or guilty
Having frequent thoughts of death or suicide
Treatment for Seasonal Affective Disorder
Treatment for SAD can be a quick fix and may include light therapy (phototherapy), medications, natural supplements and psychotherapy. Light therapy has drastically improved the condition for many people and it can be done right at home. You just need a SAD light.
15 Natural Supplements for Seasonal Affective Disorder
There are numerous natural supplements for seasonal affective disorder that can improve your condition during the months that you suffer. You may even begin to love the season! Okay, so maybe that's a long shot but these natural supplements can certainly help and here's why:
B-12 supplements for seasonal affective disorder can reduce physical symptoms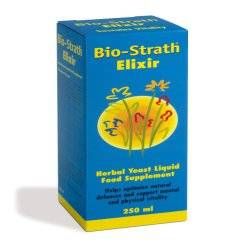 Hands down, one of our favourite natural supplements for seasonal affective disorder is B-12, an essential vitamin for your nervous system. What's shocking is that approximately 40% of the population has a B12 deficiency which can cause heart palpitations, weakness, fatigue, exhaustion, shortness of breath, loss of appetite, tingling sensations and much more. So, it is highly recommended that you visit your doctor and discuss if a B12 deficiency is what you're dealing with. Either way, B-12 supplements can help govern your energy, mood, sleep, appetite and even motivation.
Find it here: Bio Strath is a vitamin B complex that prov ides you with all the B vitamins you need to get through the winter months.
Vitamin D for an alternative to sunny benefits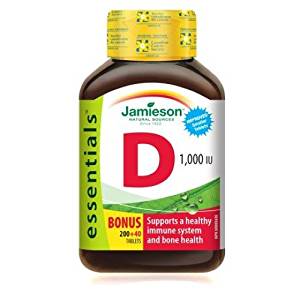 Vitamin D is one natural supplement everyone should be taking during the winter months. There's no denying that the lack of sun plays a huge role in your overall wellbeing and with winter providing very little of it, you simply feel lousy and more anxious during these months. With a lack of sun comes a lack in Vitamin D which can cause fatigue, exhaustion, body pain, depression, hair loss, anxiety and much more. The good news is you can get the vitamins from the sun in a bottle.
Find it here: Jamieson Vitamin D Supplements
Gaba (Gamma-Aminobutyric Acid) for keeping your nerves at bay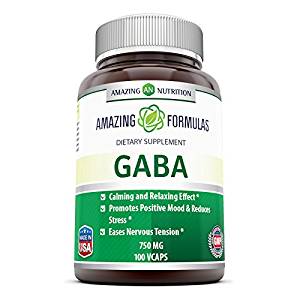 The GABA amino acid acts as a neurotransmitter in the central nervous system. When taking a GABA supplement, it acts as  a natural anxiety supplement that inhibit your nerves from spiking. It works especially well when combined with B vitamin supplements, and is often used as a natural alternative to prescription antidepressants.
Find it here: Gaba Supplements
Relora supplements for naturally regulating your stress hormones
Relora is a natural supplement for anxiety that is a combination of Magnolia and Phellodendron herbs. With this SAD supplement, you can naturally regulate your cortisol levels, which effectively reduces symptoms of stress and anxiety.
Find it here: Relora Supplements
L-Theanine for feeling more calm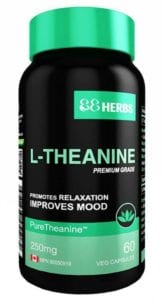 Straight from green tea, L-Theanine is an amino acid that provides you with various calming effects. You can take it as a natural anxiety supplement or enjoy its benefits in a delicious cup of tea. The best part? It has no caffeine which can exacerbate anxiety. So, huge bonus!
Find it here: L-Theanine Supplements
Valerian Root for calming an overactive mind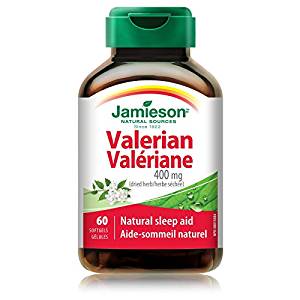 Valerian is a natural herb we often talk about with regards to essential oils. However, taking Valerian in a supplement form has the ability to calm your overactive mind and help you sleep at night. It can be enjoyed in a tea or natural supplement.
Find it here: Jamieson Valerian
Passionflower for boosting gaba for better sleep and less anxiety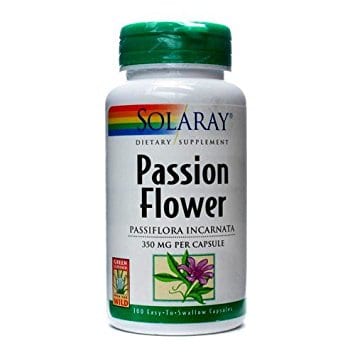 Sleep is a common issue associated with anxiety and seasonal affective disorder. Passionflower can help with both, as it is is a herb known for relieving anxiety and insomnia. Studies have shown that it boost the GABA in your brain, which helps you to relax and sleep better.
Find it here: Passion Flower Supplements
Chamomile for reducing anxiety and depression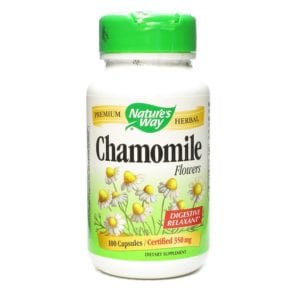 Another incredible natural herb you've likely heard us talk about plenty of times when mentioning essential oils is Chamomile. Studies have shown chamomile has the ability to reduce anxiety and depression. It can be enjoyed in an anti-anxiety tea or in a natural supplement form.
Find it here: Chamomile Supplement
Magnesium is a must for decreasing anxiety and depression symptoms
A magnesium deficiency is linked to a causing a huge increase in anxiety symptoms, as well as many other mental and physical health concerns. This natural supplement for anxiety is also said to help with prolonged stress and anxiety. So, it's a natural remedy you may want to add in all year-long. Take it before bed and it'll help with sleep too!
Find it here: Magnesium Supplements
Kava for inducing calmness and relaxation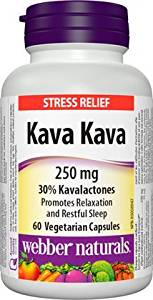 Straight from the kava plant, this natural remedy for anxiety has been used by Pacific Islanders for thousands of years. Kava is known to induce calmness and relaxation, while also reducing symptoms of stress and anxiety. The best part? You can enjoy it in Kava bars, Kava drinks, and Kava supplements.
Find it here: Kava Supplements
Ashwaghanda for regulating your body to everyday stress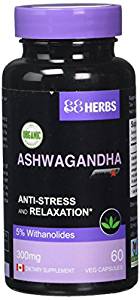 Ashwagandha – say that five times fast! This natural herb is often listed as being the most effective herb for anxiety. It's main purpose is to help your mind and body adjust to everyday dress. So, if you find yourself experiencing spikes of anxiety or being triggered more often than usual, you may want to add in some Ashwaghanda. It's been reported to have an exceptionally calming effect and it's amazing for helping with sleep anxiety.
Find it here: Ashwagandha Supplements
St. John's Wort for relieving depression and anxiety
Another popular natural remedy for anxiety that has been used since ancient times in St. John's Wort. Back in the Victorian era, they used it to drive out evil spirits. Today, it's used to relieve anxiety, depression and stress. Studies have even shown St. John's Wort to be just as effective as some prescription medications for anxiety and depression.
Find it here: Mind's Eye Supplements
Fish Oil for balancing your mood
If you don't eat a lot of oily fish such as salmon and mackerel, you may want to add some fish oil supplements into your mindful regime. This natural supplement is packed with essential omega-3 fatty acids, needed to balance your mood. It also helps control your nervous system from over-firing and can even regulate hormones.
Find it here: Fish Oil 
Licorice Root for regulating your hormones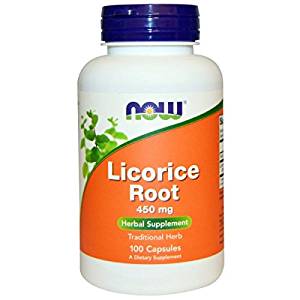 Licorice Root is a natural supplement for seasonal affective disorder, and anxiety and depression. It has an abundance of benefits for your mind, emotions and physical health as it helps regulate your hormones and blood sugar levels, alleviate symptoms of anxiety and it can even be used as an anti-cancerous agent, anti-viral agent or antibiotic.
Find it here: Licorice Root 
Zen+ for just feeling better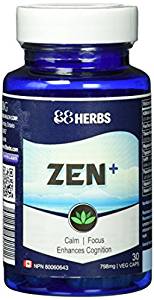 Zen+ is definitely one of our favourites, as it combines several of the natural supplements for seasonal affective disorder into one. It is a potent blend of 5 superior herbs that help relieve stress, promote relaxation, eliminate worrying, improve focus and concentration, increase confidence, boost your mood and enhance your overall health and happiness.
Find it here: Zen+ 
Taking natural supplements for anxiety, depression or seasonal affective disorder can give you the mental support you need to get through the day (and season). Many of these supplements for seasonal affective disorder can be used as natural aids for anxiety and depression all year long too! So, stop dismissing your seasonal moodiness for the winter blues. There is treatment for SAD and it starts with these supplements and some good ole' light therapy.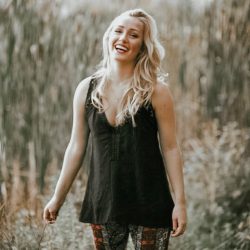 Latest posts by Chantal McCulligh
(see all)