If I knew what ashwagandha supplements could do for me then, I would have saved myself years of agony. For many anxiety sufferers, sleep is a huge struggle. The brain is constantly racing with anxious thoughts, preventing the mind and body from slipping into a deep REM sleep needed that is needed to repair and revitalize you for the next day. Taking ashwagandha supplements is the perfect supplement for treating sleep disorders, anxiety and sleep anxiety.

The Effects of Lack of Sleep
Experiencing a restless night can leave you feeling fatigued, irritable, and off-balance the following day. However, the effects of not getting the recommended 7 to 9 hours of sleep per night go beyond just feeling sluggish and moody. Research has shown that lack of sleep is associated with a higher risk of developing conditions such as heart disease, kidney disease, high blood pressure, diabetes, stroke, obesity, and depression. Aside from all of that, sleep deficiency just doesn't make you feel good.
Benefits of Using Ashwagandha for Sleep Disorders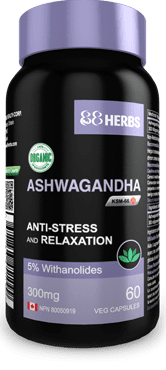 You'll be happy to know that ashwagandha has shown some promising results in improving sleep quality! Various research has discovered that ashwagandha can be effective in helping people fall asleep faster, stay asleep longer, and experience better quality sleep. In fact, participants in one study who took ashwagandha for six weeks reported an average improvement of 72% in their sleep quality. This information is definitely worth keeping in mind if you're looking for natural ways to improve your sleep.
Ashwagandha is believed to have many sleep-promoting effects, and several compounds present in the herb are thought to be responsible for this. One of these is triethylene glycol, which may naturally induce sleepiness. Another possibility is that ashwagandha acts on GABA receptors, which are important for regulating the sleep-wake cycle.
Ashwagandha's main active ingredients are withanolides, which are believed to offer various benefits such as stress relief. It's worth noting that stress has been linked to poor sleep quality and excessive daytime sleepiness. So, taking ashwagandha before bed to relax to ease anxiety can be another way it promotes better sleep. These are exciting findings that suggest ashwagandha could be a useful natural remedy for sleep issues.
Here's a quick recap:
Helps regulate the sleep-wake cycle
Can help ease stress and anxiety to promote a restful sleep
Naturally induces sleepiness
Improves sleep quality
Helps you fall asleep faster
Helps you stay asleep longer
How ashwagandha can help calm anxiety
It isn't just amazing for treating sleep anxiety and sleep disorders, such as insomnia. Ashwagandha has been found to have calming effects on stress and anxiety. It is an adaptogen, meaning it can help the body cope with stress. Additionally, research suggests that ashwagandha may be helpful for individuals with post-traumatic stress disorder (PTSD) and depression.
Various studies have also found ashwagandha to help lower levels of cortisol (your stress hormone). It can also help reduce stress by working on the hypothalamic-pituitary-adrenal (HPA) axis, which affects how different parts of the brain interact.
Using ashwagandha may also improve sleep issues and lead to feeling more alert during waking hours after a night of deep sleep, which can help you manage anxiety throughout the day.
Here's a quick recap:
Has calming effects on stress and anxiety
Helps the body cope with stress
Can help with the treatment of PTSD and depression
Lowers your cortisol levels
Reduces stress naturally
Improves sleep
Overall Health and Wellness Benefits of Using Ashwagandha Supplements
Incorporating this herb into one's wellness routine can make a difference in reducing symptoms of anxiety by lowering stress levels. It can also help boost your overall health and wellness in many ways, such as:
Lowers blood sugar and fat
Increases muscle and strength
Improves sexual function in Women
Increases fertility and testosterone levels in men
Sharpens focus and memory
Promotes sleep
Supports heart health
Reduces stress and anxiety
Improves general sense of well-being
Improves and balances mood
Increases energy and stamina.
Significantly reduces cortisol levels (stress hormone) by 27.9%
How to Take Ashwagandha Supplements
When buying any natural supplements, quality is key. The way the ingredients are extracted plays a direct role in how effective they will be. You also want to find a supplement that doesn't contain a bunch of unnecessary additives. Once you have found the right ashwagandha supplement for you, be sure to read the dosage instructions on the label. This will give you all of the information needed with regards to taking the supplement.
Additional Supplements That Can Help Sleep and Anxiety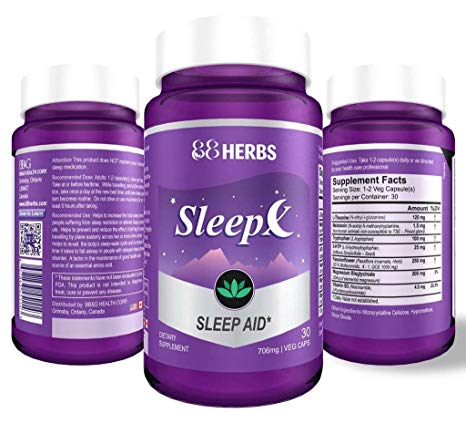 If you're suffering from sleep deprivation, sleep anxiety or just anxiety in general, taking ashwagandha supplements can make a huge difference. There are also many other natural supplements you may want to try to improve sleep, reduce anxiety and boost your overall health. We have created a comprehensive list of beneficial supplements for anxiety and sleep but here is a quick look:
Ashwagandha offers promising results for treating sleep issues and anxiety, and for improving your overall well being. Numerous studies have found it to be an effective natural remedy for sleep disorders and anxiety, while also offering a plethora of additional health benefits. So, if there's one supplement to add into your regime, it's this one.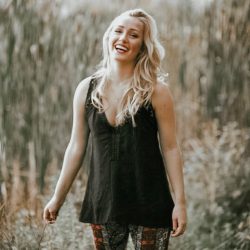 Latest posts by Chantal McCulligh
(see all)