Ever wondered about the secret channel that connects your gut and brain, running through your body's information highway? Well, that's the vagus nerve, and it plays a crucial role in your mental health and overall wellbeing. What's even more fascinating is humming can be a fantastic massage for this nerve. Imagine a simple tune having the power to calm your parasympathetic nervous system, reduce cortisol levels, ease tension headaches and anxiety, all while boosting immunity, digestion, and mood. Well, those are just a few of the incredible benefits of humming.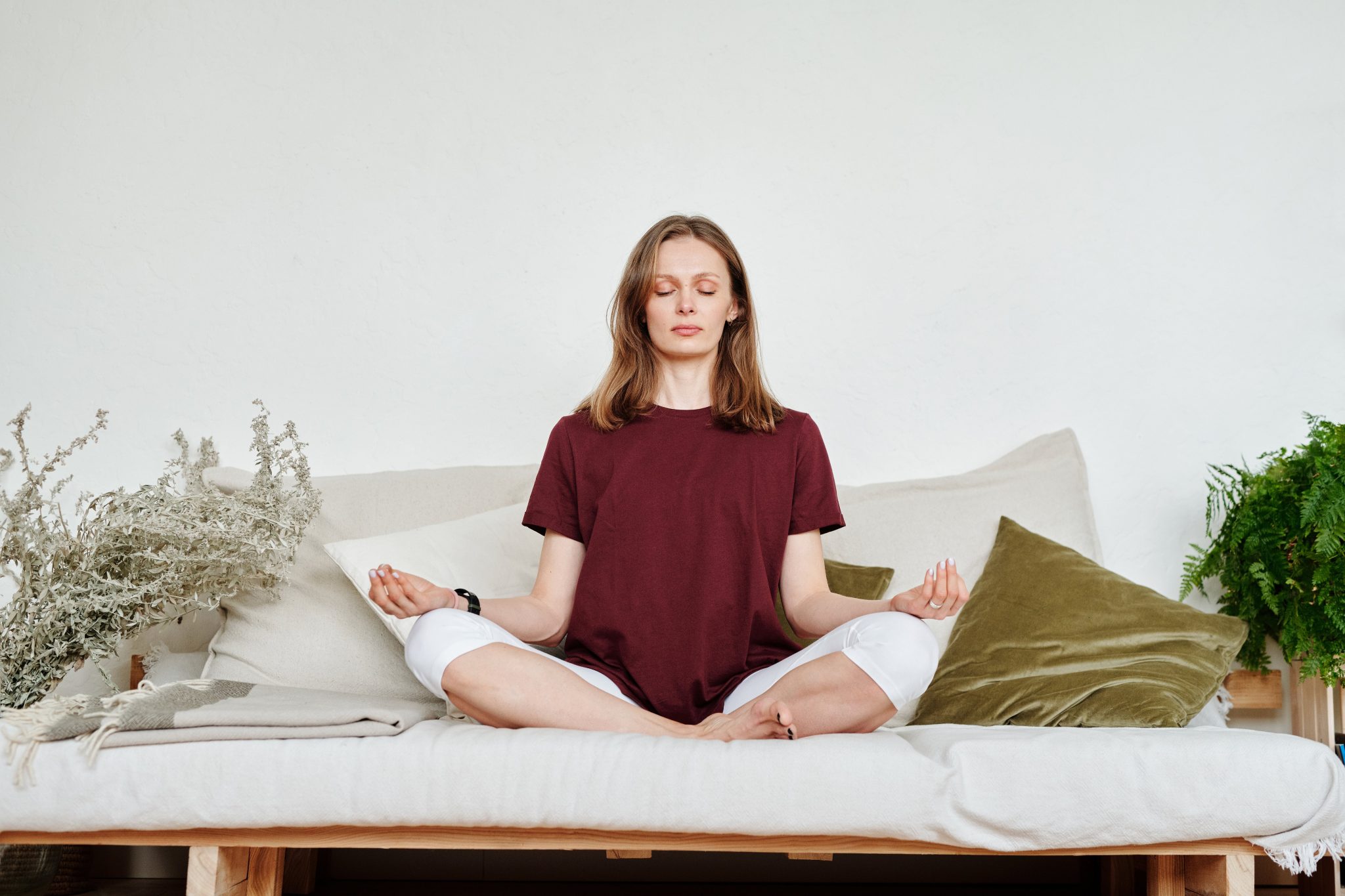 What is the Vagus Nerve?
The vagus nerve, a remarkable communication highway between the brain and gut, plays a pivotal role in our mental well-being. This longest cranial nerve, stretching from the brain stem to the colon, is a key player in the parasympathetic nervous system. When it comes to mental health, the vagus nerve holds the power to influence our stress response.
When you activate your vagus nerve, you essentially switch off your fight-or-flight reflex. This prompts a signal to your brain and heart, instructing them to ease into a state of calmness. This activation also initiates the release of uplifting neurotransmitters, such as oxytocin, fostering a sense of relaxation. Furthermore, it sends a cue to your body, signaling it to shift into the rest-and-digest mode. In essence, stimulating the vagus nerve creates a cascade of responses that contribute to a profound state of tranquility and well-being.
How to Activate Your Vagus Nerve
Incorporating daily habits to activate your vagus nerve is a simple process, and the common thread among various methods is to focus on slowing down your breathing. This deliberate pacing stimulates your relaxation response, sending reassuring signals to your parasympathetic nervous system, signifying safety.
Singing or Humming
Engaging in activities such as humming or singing, even if done quietly, generates vibrations that serve as a gentle massage for the section of the vagus nerve near your vocal cords.  Alternatively, chanting OM during yoga not only contributes to the meditative experience but also creates calming vibrations in your throat, benefiting your nervous system.
Meditation and Mindfulness
Another great way to activate your vagus nerve to through meditation or mindfulness practices, intentionally slowing your breathing—ideally to around six deep breaths per minute. This can further amplify the soothing effects on your nervous system.
Vagus Nerve Stimulation
You can also take advantage of vagus nerve stimulation with an innovative device, Truvaga, designed to provide targeted therapeutic benefits by delivering precise stimulation to the vagus nerve, offering a non-invasive and accessible method for users seeking enhanced well-being.
Whether used as part of a comprehensive wellness routine or to address specific health concerns, Truvaga harnesses the power of vagus nerve stimulation to promote relaxation, alleviate stress, and contribute to an overall sense of calm. In the realm of contemporary well-being solutions, Truvaga stands out as a progressive tool, redefining how we approach and optimize our nervous system for improved mental and physical health.
Breathwork
Engaging in breathwork serves as a valuable practice to enhance our vagal tone and improving your overall mental health and wellness. A heightened vagal tone correlates with better physical and psychological well-being, whereas a lower vagal tone index has been associated with inflammation, negative moods, feelings of loneliness, and an increased risk of heart attacks.
The power of intentional breathwork extends beyond the immediate moment too, playing a crucial role in shaping our holistic wellbeing longterm.
Benefits of Humming for Anxiety
Engaging in the simple act of humming has been found to be a unique and effective way to massage this nerve, promoting relaxation and triggering a calming effect. This rhythmic vibration can stimulate the vagus nerve, helping to lower cortisol levels, reduce anxiety, and bring about an overall sense of tranquility. So, the next time you find yourself humming a tune, know that you're not just making music – you're harmonizing your mental health through the incredible connection of the vagus nerve.
It's a practice known as Bhramari, a yoga breathing technique inspired by the humming sound of the Indian bee called Bhramari. Named after its buzzing exhalations, this technique holds unique benefits for the autonomic nervous system (ANS). Amidst tension, our sympathetic nervous system triggers the "fight or flight" response. However, Bhramari disrupts this pattern by lengthening exhalations, invoking a calming effect on the parasympathetic nervous system within the ANS. Best of all, you do not have to possess any musical talent to reap the wonderful benefits of humming.
The potential advantages include:
stress reduction
lowered blood pressure and heart rate
increased levels of healing-promoting nitric oxide
improved air flow between sinuses and nasal cavities
How to Practice the Bee Breath Humming Technique
Let's dive into the simple and soothing world of Bhramari, or Bee Breath. Find a comfy spot in a quiet place, sit back, and take a few slow, deep breaths in through your nose and out through your mouth. Feel the tension melt away as you exhale. Now, close your eyes or let your gaze rest on the floor. Keep your face chill—relax those facial muscles, let your teeth chill with a bit of space between them, lightly press your lips together, and keep that jaw loose.
Inhale through your nose, then, on the exhale, let out a gentle, low- to medium-pitched humming sound in your throat, like a content "Hmmmmm…" This isn't a singing contest, so keep it easy and natural. Let that humming ride out as long as it feels good, making sure you can easily inhale when needed. Feel the vibes on your tongue and around your sinuses.
If things get a bit too much, hit pause, let your breathing go back to its regular rhythm. Try this bee-breathing routine for about five breaths, then ease back into your regular breathing. Take a moment to check in with yourself. How are you feeling? Notice any changes in your mood and breathing – it's like a mini-vacation for your mind and body!
The
practice of humming
, with its calming influence on the vagus nerve and the subsequent activation of the parasympathetic nervous system, becomes a therapeutic coping method for anxiety. Beyond the simple act of humming lies a profound avenue for stress reduction, enhanced mood, and a gentle reminder that within the hum of our own breath, we find a melody of peace for our mental health. So, let the hum linger, and the benefits of humming to follow.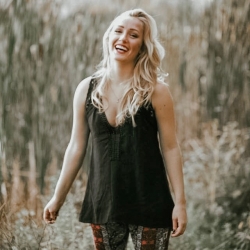 Chantal McCulligh is a mental health entrepreneur, new mom and long-time anxiety sufferer who launched Anxiety Gone in hopes of helping others learn valuable tools, self-help techniques and coping methods so they can live a calmer, happier and healthier life.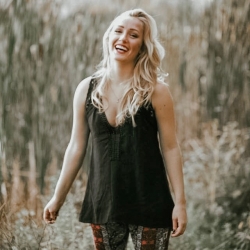 Latest posts by Chantal McCulligh
(see all)
Related