Do you ever feel like your brain seems to be working at 30% of its potential? We have all felt this at one point or another in life, whether it's after an exhausting week at work or when you haven't been eating or sleeping right. In most cases, the foggy, confused state of mind, commonly referred to as brain fog, isn't too much to worry about. However, when it starts to become a chronic and persistent issue, it may be time to look at it more seriously. 
According to Dr. Sabina Brennan, a neuroscientist who has studied the subject extensively, brain fog is a 'collection of symptoms.' She notes that cognitive dysfunction, one of the dominant symptoms of brain fog, affects 600 million people across the world. 
If you feel like this issue of brain fog has become more prevalent in recent years, you are right. It appears to be a common side effect that affects those who contracted Covid-19. In today's article, let's look at some of the key factors that you should be paying attention to.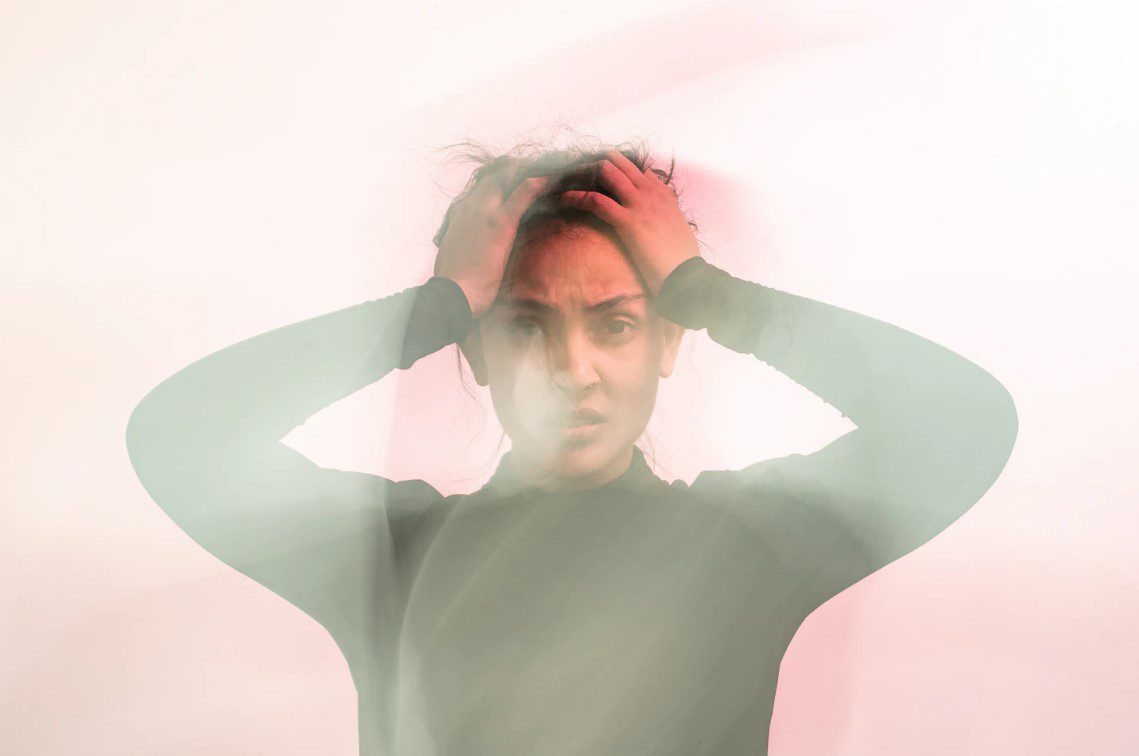 What is Brain Fog?
Brain fog is an informal term that aims to describe several symptoms revolving around mental clarity. It is not a scientific or medical term and has no official diagnostic criteria. No doctor will diagnose you with 'brain fog,' but that doesn't mean the symptoms you are feeling don't exist. 
When a person has brain fog, they may experience symptoms such as:
Forgetfulness 

Slower reaction times

Difficulty finding words

Inability to focus or concentrate

Memory loss
Most people would have experienced at least some of these symptoms from time to time. People can experience brain fog in a limited way after periods of extreme stress, exhaustion, or sleep deprivation. These are natural causes that can cause anyone to experience brain fog. 
Other times, brain fog is indicative of more concerning causal factors. According to Medical News Today, brain fog can be caused by conditions such as: 
Concussions

Multiple sclerosis

Fibromyalgia

Mood disorders

Nutrient deficiency

Autoimmune conditions 

Alzheimer's disease
It goes without saying that these require immediate medical assistance. You can do a simple self-check and assess your lifestyle over the last few days. Have you been having issues with sleep, nutrition, stress, or sickness? If so, brain fog symptoms aren't that surprising. 
On the other hand, if brain fog symptoms seem to have started out of nowhere, it's safer to consult concussion specialists or your family doctor. Concussion specialists conduct comprehensive evaluations, including medical history and potential head injuries, using physical exams and neurocognitive tests as needed. They may order imaging studies to rule out structural brain issues. Treatment plans, including rest, medications, referrals to specialists, and rehabilitation, are tailored to the individual.
Factors That Can Cause Brain Fog
Brain fog, a term commonly used to describe a state of mental cloudiness and reduced cognitive clarity, can arise from various factors. One primary contributor is inadequate sleep, as a lack of restorative rest can impair cognitive function and lead to difficulty concentrating. Additionally, high-stress levels and chronic anxiety can flood the brain with stress hormones, disrupting normal neural pathways and hindering cognitive processes.  There are also many additional factors, from poor nutrition to certain medical conditions and beyond. Understanding these possible contributors to brain fog is essential in developing strategies to alleviate and prevent this common cognitive challenge.
1. A Pattern of Unhealthy Lifestyle Habits
Lifestyle factors play a crucial role in brain health. It shouldn't come as a surprise that neglecting it can cause brain fog. A sedentary life without regular physical activity can result in reduced blood flow to the brain. As a result, its supply of oxygen is reduced.
Similarly, inadequate sleep, whether due to insufficient hours or poor sleep quality, can directly affect cognitive function. Zencare advises that people try to restrict their before-bed activities. This includes watching TV or being on your phone. 
Aspects such as a lack of healthy mental stimulation, poor diet, and substance abuse can also contribute to brain fog symptoms.
Trying to combat an unhealthy lifestyle often requires a lot of effort. Poor access to mental health care can also make it difficult for people to create lifestyle changes. Data shows that states like Florida ranked 49th in access to mental health care. 
If you feel like you need help, run a quick Google search for 'therapist near me.' You can also consider seeing an online counselor. You might be surprised at how effective tele-therapy is these days. 
2. Chronic Stress
Chronic stress refers to an ongoing state of psychological and physiological stress. People often experience this state when exposed to work pressures, relationship difficulties, or financial concerns for extended periods of time.  As you may already know, hormones like cortisol and adrenaline are released when people are under stress. These hormones are supposed to help your body in times when fight-or-flight situations arise. However, when these hormones are constantly being released due to chronic stress, it can negatively affect your body and brain. 
3. Side Effects from Medication
Sometimes, it can be hard to figure out why you are experiencing brain fog. Your life may be stress-free, and you may be a healthy individual who exercises often. If this is the case, it could be due to side effects that arise from the medication you possibly take. 
According to neurologist Dr. Mark Albers, new medication or even changes in dosage and frequency can cause issues with memory and thinking. Medication tends to affect older people more significantly in this manner due to their weaker blood-brain barrier. 
More often than not, the main culprits are sleep aids that contain diphenhydramine. Similarly, pain medications such as opioid analgesics, Aventyl, and Endep can all contribute to brain fog symptoms.
What Actionable Steps Can You Take To Avoid or Prevent Brain Fog?
It's not enough to simply be aware of the factors that cause the symptoms. You also need to take actionable steps. Let's take a look at some of them.
Ensure your sleep environment is conducive and try to create a steady sleep cycle.

Include brain-boosting foods like fatty fish (rich in omega-3s), nuts, and seeds in your diet.

Consider taking a fish oil supplement.

Drink enough water throughout the day.

Aim for regular physical activity, whether it's through structured exercise or enjoyable hikes.

Speak with your doctor if you suspect medication side effects.

Spend time outdoors to get natural sunlight. This will be important for vitamin D production and mood regulation.

Consider using a SAD lamp during the darker months to achieve the same effects.

Develop coping strategies for managing stress. Journaling, knitting, or even talking to a friend are great options.

Grab our digital copy of Overcoming Overthinking.

If you take alcohol or recreational drugs, avoid excessive use.
Remember, brain fog is not a standalone condition. As we mentioned earlier, it is more of a collection of symptoms. These symptoms have underlying causes that range from lifestyle factors to medication side effects. 
In that regard, treating brain fog can be as simple as identifying and addressing the biggest contributors. As always, never make any serious changes without consulting your doctor.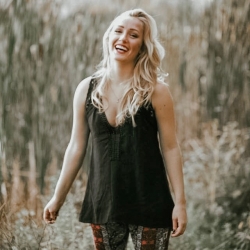 Latest posts by Chantal McCulligh
(see all)