Anxiety is a normal feeling that we all experience occasionally. It can be activated by various factors like stress, fear, uncertainty, or pressure. It can affect your thoughts, feelings, behaviors, and physical health. However, while anxiety has many demerits, it can sometimes be a useful and adaptive emotion when it is proportional to specific situations and does not become overwhelming or chronic. For example, anxiety can be useful in danger awareness, enhanced performance, problem-solving, preparation and planning, and social and health awareness. But sometimes, experiencing anxiety at work can have the opposite effects. The good news is anxiety at work, or in general, is manageable with the right approaches and support.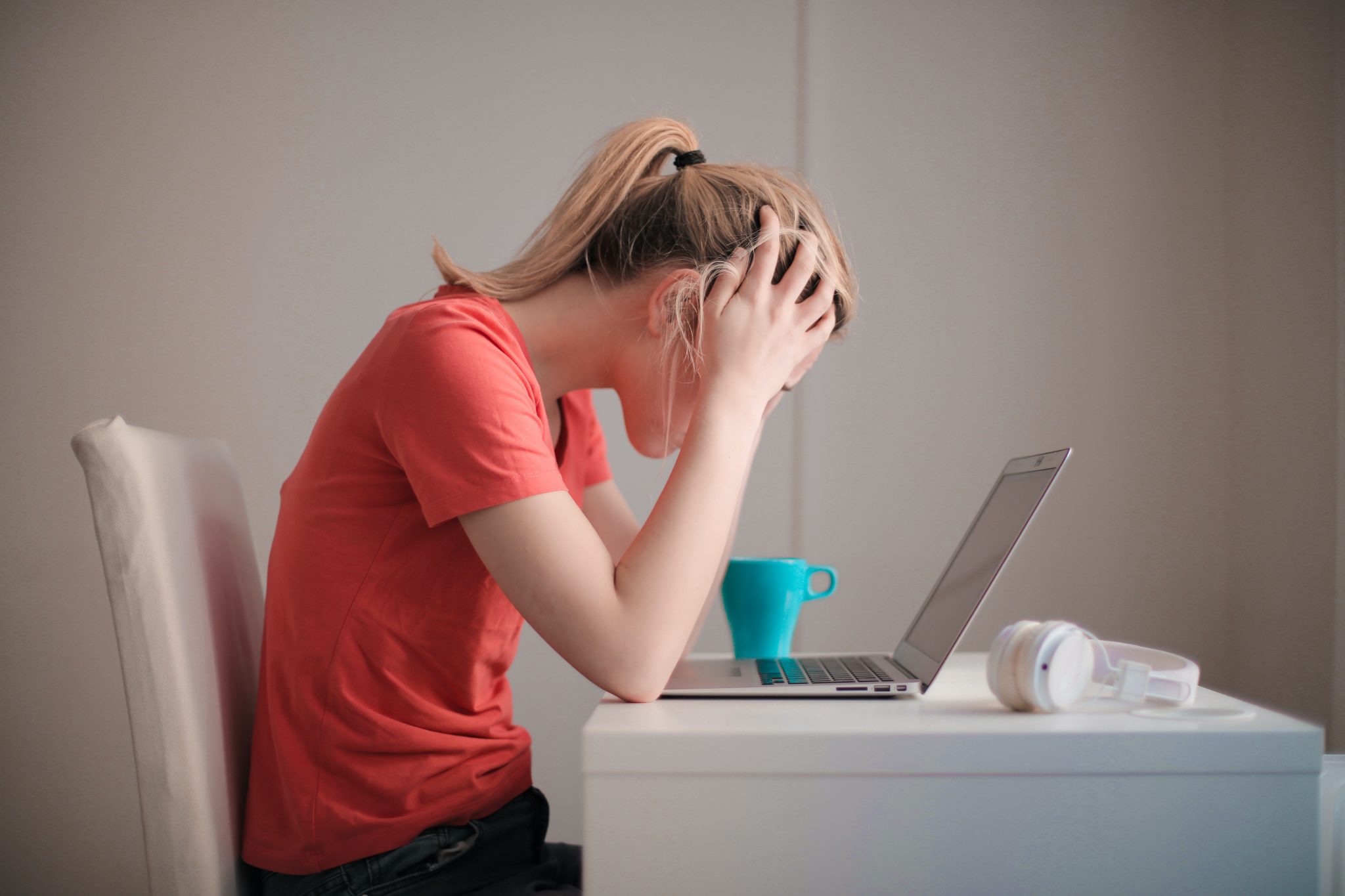 Overcoming Anxiety at Work
Anxiety can be problematic when it takes over a person's life and interferes with their daily functioning and well-being. When this happens, you might have an anxiety disorder requiring professional intervention.  While there is no one universal fix for anxiety, there's no denying that anxiety can be managed and even cured.
Treatment for anxiety often involves a combination of strategies, the same way a research paper writer uses different techniques and tools to create a successful paper.  Additionally, what works for one person may not be as beneficial for the next. So, it's important to explore different techniques to manage workplace anxiety and implement the strategies that work best for you.
Deep Breathing and Meditation
Deep breathing works wonders in calming the nervous system. Best of all: it can be as simple as inhaling slowly through your nose, holding your breath for a quick pause, and then exhaling slowly through your mouth. Repeat this breathing exercise several times and you should start to feel your mind and body begin to calm down.
There are also a variety of breathing exercises and breathwork that are designed specifically to reduce anxiety. A breathwork class will teach you all kinds of expert techniques and breathing methods. Breathwork often combines mindfulness and meditation with the practice to maximize the calming effects while minimizing anxious thoughts.
Regular Exercise
Physical activity triggers the release of endorphins, which help to uplift mood. Aim for at least 30 minutes of exercise most days and if you can't manage to hit the gym, do home-friendly workouts like pull-ups, push-ups, and jump rope. Jogging and sprinting are also excellent workouts.
Yoga is highly recommended for reducing anxiety, as it combines breathing exercises, mindfulness and meditation into the practice for a complete mental and physical health package.
Healthy Eating
What you eat can affect your mood. So, limit ingredients that can compromise your emotions, such as excessive caffeine and sugar. Focus on a balanced diet consisting of fruits, veggies, and whole grains. If you're struggling to find healthy places to eat when you're out, start cooking healthy meals; it is also much cheaper.
Additionally, avoid skipping meals as it leads to drops in blood sugar that cause discomfort and emotional distress. Healthy eating also involves staying hydrated through the day by drinking lots of water.
Prioritize Your Sleep
Sleep plays a crucial role in regulating mood and combating stress and anxiety. It also gives your body time to rest and recover energy, which improves productivity at work and helps avoid fatigue. When you're more productive, you reduce the potential of work-related anxiety. Here are tips for getting enough sleep:
Have a consistent sleep program to get your body used to sleeping at a specific time.
Limit your screen time before bed.
Create a comfortable sleep atmosphere.
Avoid heavy meals, caffeine, and alcohol before sleeping.
Stay active during the day to encourage better quality sleep.
Practice relaxation techniques, such as meditation, before bed.
Use natural sleep aids, such as lavender sprays.
Journaling
Own a journal and make a habit of documenting your thoughts and feelings. It can help you better process and understand them while providing relief. Journaling can also provide insight into your anxiety and help you develop coping strategies. To get the most out of journaling, you need to:
Set aside some time daily or weekly to journal.
Record your thoughts and feelings freely.
Track your journal over time to identify patterns in your anxiety.
Record your experience with coping strategies and note what works for you.
Journaling is a helpful tool for managing anxiety, but it requires commitment. So, always try to stick to your journaling routine for the best results.
Positive Self-Talk
Challenge negative and irrational thoughts with positive affirmations. Instead of telling yourself, "I won't beat this deadline," "replace it with "I can handle this" or "I can find someone to help me write my essay for me." Positive thoughts will encourage positive decisions, which often lead to positive results.
Seek Support
Talk to someone about what you're experiencing, whether it's a trusted friend, family member, or therapist. Sharing your worries can provide some relief and unique perspectives on your concerns.
Manage Your Time and Set Realistic Goals
Break tasks into smaller, manageable steps to make them easier to complete. Also, avoid overwhelming yourself with unrealistic expectations. Furthermore, you should learn to prioritize your tasks and create a schedule to handle them. It can help reduce anxiety related to time pressures.
Limit Exposure to Stressors
Identify sources of stress and try to minimize exposure to them when possible. It could include managing your workload, setting boundaries, or avoiding triggering situations. It might also involve reducing contact with people who trigger your anxiety.
Medication
In severe cases, medication prescribed by a healthcare professional may be necessary to manage anxiety. Consult with a doctor or psychiatrist for guidance.
Remember that what works for one person may not work for another, so it may take some trial and error to find the coping strategies that are most effective for you. So, be patient and seek professional help if your anxiety significantly impacts your daily life and well-being.
Strategies Employers Can Use to Reduce Anxiety At Work
Anxiety affects all kinds of people across different professional settings, including the workplace. One of the best ways to help employees deal with this challenge is to encourage workplace wellness practices. Workplace wellness is essential for employees' physical and mental health, job satisfaction, and overall productivity. Here are some workplace wellness tips for employers to promote a healthier and happier work environment:
Encourage short breaks: encourage employees to take short breaks throughout the day to rest their eyes, stretch, and relax. Breaks can boost productivity and reduce stress, especially in a fast-paced industry.
Promote physical activity: encourage physical activity during the workday. Provide access to fitness facilities, offer fitness classes, or promote walking meetings. You can also encourage employees to opt for stairs over elevators.
Mental health support: promote mental health awareness and provide the necessary resources to manage stress and mental health issues. Consider offering Employee Assistance Programs (EAPs) or access to counseling services.
Social connections: foster a sense of community and social connection among employees. Encourage team-building activities, social events, and open communication.
Promote sleep health: educate employees on the importance of sleep and offer tips for improving sleep quality, such as creating a comfortable sleep environment.
Safety: prioritize workplace safety by providing proper training and equipment. Regularly review and update safety protocols to prevent accidents and injuries.
Recognition and appreciation: recognize and appreciate employees' efforts and achievements. Employee recognition programs can boost morale and motivation.
Conflict Resolution
Conflicts are inevitable, and in the workplace, they can affect performance and the overall work atmosphere. It's important to have a strong HR department and implement effective conflict resolution processes to address workplace conflicts promptly and fairly. Encourage yourself, coworkers or employees to actively participate in wellness programs and open up the floor to discuss initiatives that align with everyone's needs and preferences.
Remember that workplace wellness is an ongoing process that requires monitoring and regular evaluation. Finding the right techniques will involve trial and adjustment and might take some time.
Anxiety affects everyone at some point, so don't feel alone when dealing with it. However, if it starts interfering with your life or work, you should consider seeking help. The above tips should help reduce anxiety and create a positive work environment, but remember to identify what works for you. And if the methods prove ineffective, seek professional assistance.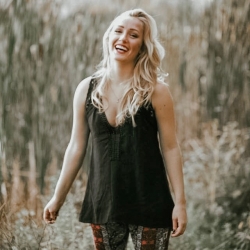 Latest posts by Chantal McCulligh
(see all)