Treating anxiety remains as problematic as ever, especially in the United States. For-profit health care leaves many without access to treatment providers, and those with coverage often struggle to afford copays or necessary time off work. However, ignoring the problem isn't making it disappear — if anything, it's worsening. Unconventional and unique approaches can help manage anxiety when traditional remedies are out of reach.
Unique Options for Treating Anxiety
What can you do if you have this condition but need additional therapy beyond what you receive — or a replacement for no help at all? Taking matters into your own hands requires courage and initiative, but you have plenty of both. Treat yourself by embracing the unconventional and trying these unique approaches to managing anxiety as part of your self-care regimen.
1. Free Play
Young adults have felt the rise in anxiety rates the most, and experts disagree on society's role in the trend. However, certain methods work regardless of the underlying cause of your angst.
Part of anxiety stems from physiological factors, which often compound from excess stress. Stress activates a brain pathway that signals various body parts, such as your adrenal glands and heart. The problem is that this system becomes overworked when you can't escape modern stressors, causing it to misfire. As a result, a trigger makes your heart race — which your brain interprets as a further reason to panic, creating a vicious cycle.
This system often becomes overactivated in modern life, as you can't flee from micromanaging supervisors and bills that exceed your paycheck the way early humans once fled hungry lions. One of the best ways to deactivate it is to play. In other words, when you plan your weekly schedule, block out several hours to do absolutely nothing or something you enjoy.
Of course, you don't have to lie on the couch binging Netflix — although your body might demand such rest on some days. On others, get messy in the garden or set some materials out on your craft table and go wild, seeing what you can create. Whip up a new recipe or follow that trail to see where it leads. The trick is to kick your brain out of active work mode and let it enter a flow state so your nerve fibers get as much positive stimulation as they do shocks.
————————————————— Scroll to continue reading—————————————————

2. Arts and Crafts
Some people believe that if money were no object, everyone would be an artist. Something in the human spirit cries to express itself, and it can do so beautifully while enhancing your home. Whether you use art therapy to diffuse anxious feelings or dive into your hobby to calm your nervous system, your mood inevitably lifts upon creating a masterpiece.
What if you aren't handy with charcoal pencils or paints? You don't have to be the next Picasso. Check out these ideas and let your creativity do the rest:
Homemade coasters
Centerpieces
Switch plates
Wreaths
Table runners
Pinboards
Woven vases
Pinch pots for plants
Pillow covers
Holiday decor
Therapeutic art can also mean getting creative with your home by coordinating family photos in homemade picture frames to redo that gallery wall. Matching pillowcases and table runners will make your pad look like Martha Stewart herself swung by to handle your interior decorating.
3. Animal Magnetism
Did you know that pets benefit your health? A recent survey revealed that many Americans rely on their animal companion for stress relief. Doing so seems wise in light of a systematic literature review, which shows that pet ownership correlates with lower rates of loneliness and social isolation.
Do pets relieve anxiety specifically? It depends on your situation. If you have ample resources to care for a pet, then yes. However, the anti-anxiety benefits of pets disappear, even reverse, among the socioeconomically disadvantaged, who might struggle to provide for their furry friend, increasing their stress levels.
What can you do if you desperately want a little animal therapy but your budget can't justify a pet? Head to your nearest shelter. They nearly always need people to walk dogs and socialize kitties, and you could also find a little human companionship.
4. Into the Wild
Mother Nature heals. Humans would do better to remember they are a part of the world, not separate from it, and the proof is in the mental health benefits of getting outside. Numerous studies show doing so eases anxiety, lifts depression, improves focus and even boosts your immunity so the sniffles won't break your stride.
Aim to spend at least 30 minutes outside daily. Take your lunch alfresco, go for a 10-minute walk on your 15-minute work break or get out and play with your kid at the park. Want a fun family vacation that doesn't break the bank? Camping immerses you in the wild, teaches you and your kids new survival skills, and need not cost a dime if you go the boondocking route.
5. A Little Mat Work
You have neurons all over your body, not only your brain. Yoga and meditation have shown promise in rewiring nerve pathways damaged by excess stress and anxiety, helping you restore a sense of calm on the mat and in daily life.
However, you might find meditation too intense if you have a trauma history and no one with whom to process any difficult emotions that arise. Engaging in yoga can smooth your way, and it's for everybody at any age. YouTube has a wealth of free programming, including chair-based flows for those with mobility challenges, so try one of these forms until you find the right one for you:
Hatha yoga
Restorative yoga
Ashtanga
Hot yoga
Power yoga
Yin yoga
Many yoga studios also offer online yoga programs. These offer a true, authentic yoga experience brought to you by trained yoga professionals. Yoga Burn is one of the leading online yoga programs that is certain to give you a transformative experience for your mind and body.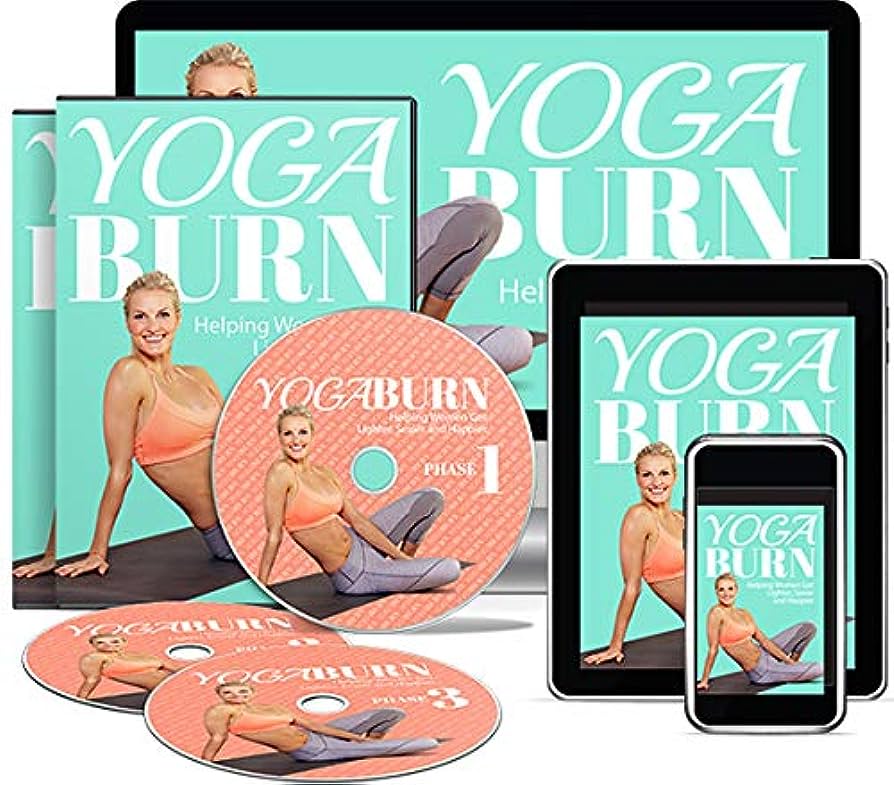 Unique and Unconventional Approaches for Treating Anxiety
Anxiety is a modern plague, and millions can't access conventional treatment. Try a unique and unconventional approach to manage your symptoms. These methods can help you find new options for treating anxiety and getting the holistically relief you're looking for.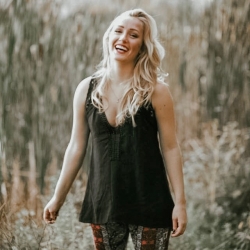 Latest posts by Chantal McCulligh
(see all)