Your breath can be the most powerful tool for managing both acute and chronic anxiety. It is closely linked to the nervous system, and with the right breathing techniques, you can use your breath to activate the parasympathetic nervous system. When breathing exercises are practiced regularly, they can help create feelings of calm and relaxation and be a powerful tool for managing anxiety.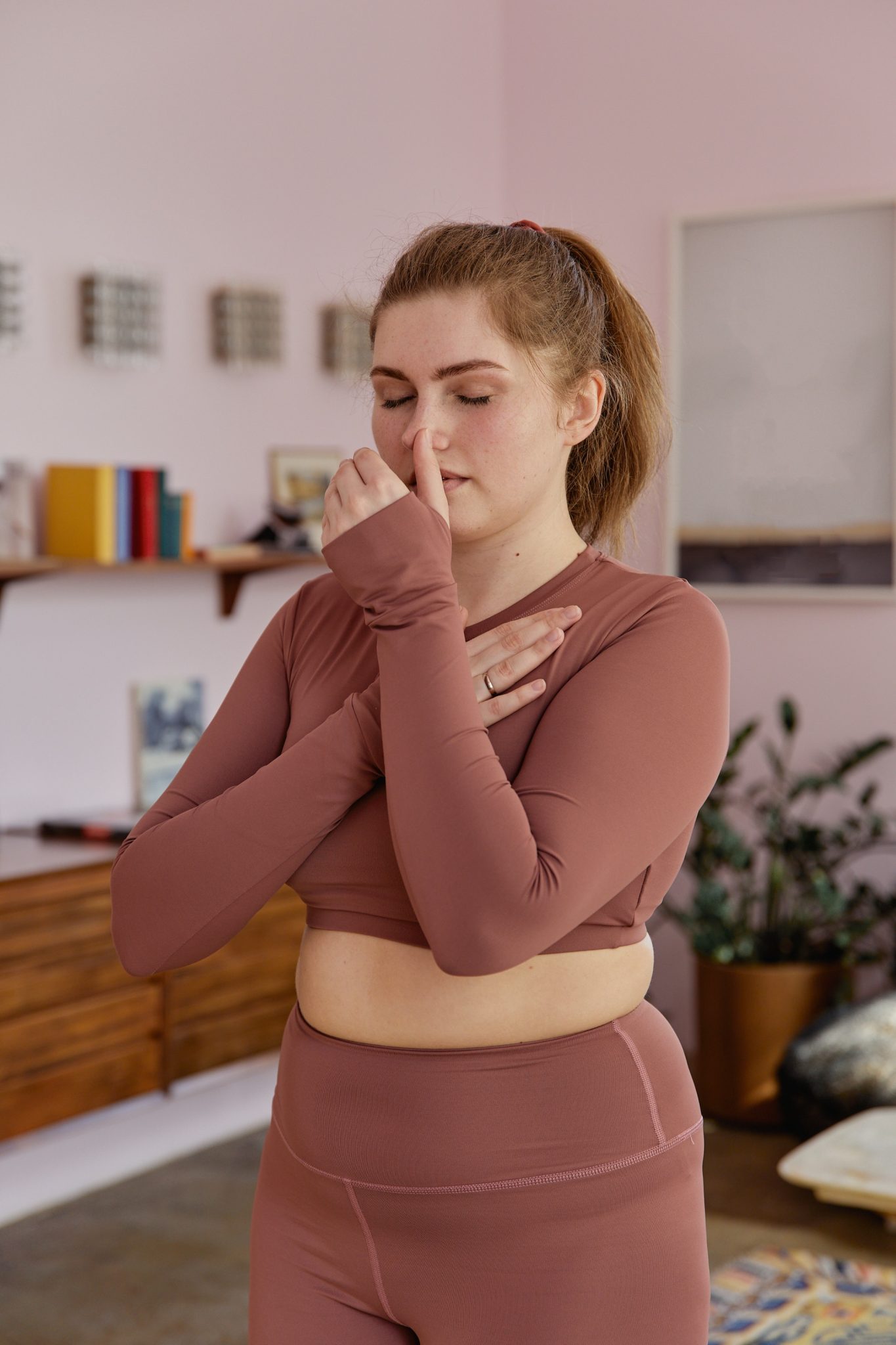 How Breathing Exercises Can Help Anxiety
There are several breathing techniques and exercises that can help alleviate anxiety. How it works? Well, it all comes down to science. By focusing on your breath and practicing deep breathing exercises, you can alleviate stress and tension in both your body and mind. This is because deep breathing increases oxygen exchange, which in turn lowers blood pressure, slows the heart rate, and relaxes the abdomen. Concentrating on your breath using breathwork techniques can bring you into a state of mindfulness and help you stay present in the moment.
Put all of this together and learning how to control your breathing can be the key to learning how to overcome anxiety.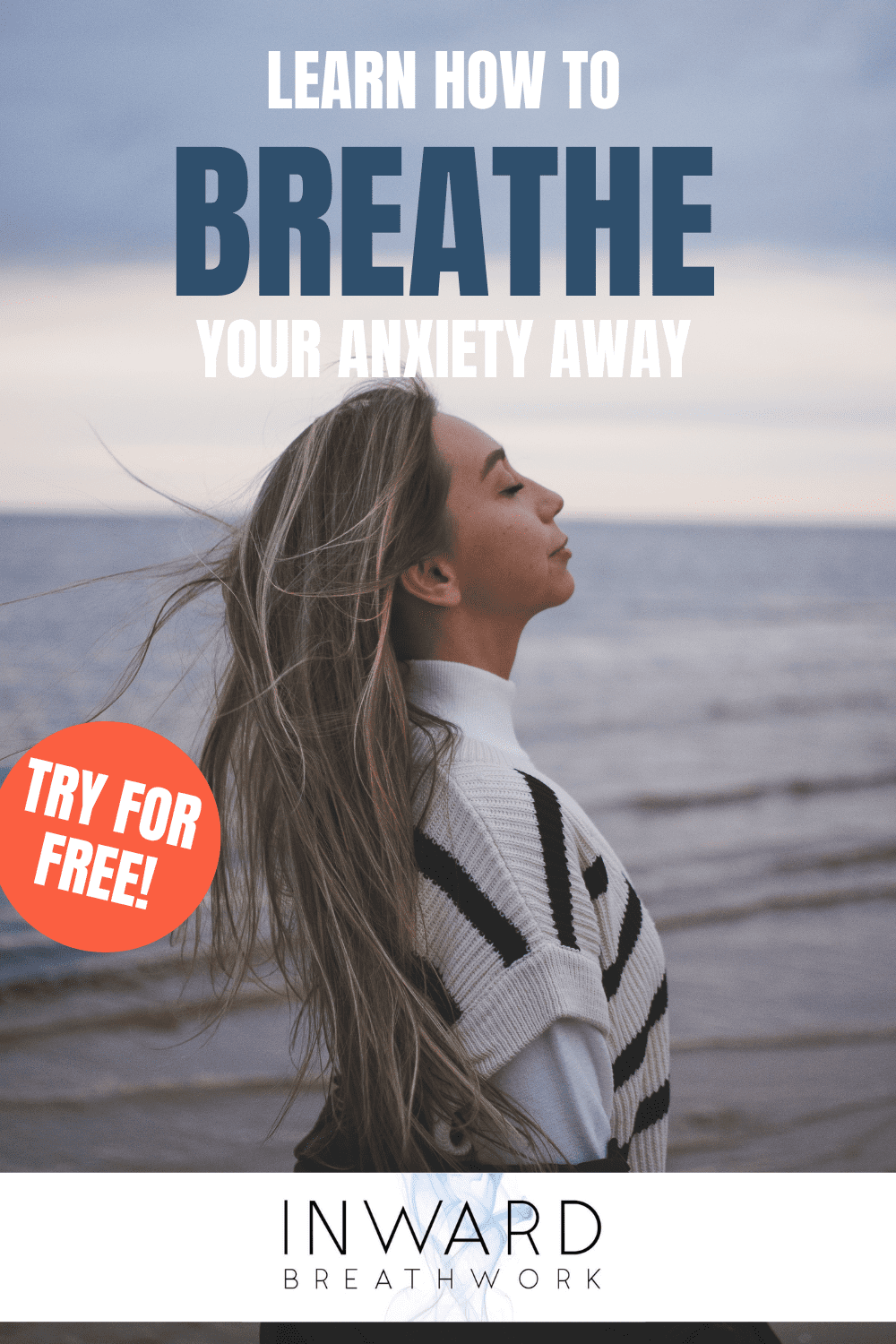 10 Powerful Breathing Techniques for Anxiety
If you're struggling with anxiety, there are simple and effective breathing techniques you can use to alleviate symptoms and regain a sense of calm and control. These exercises can be practiced at any time of day and can be incorporated into longer relaxation sessions for added benefits.
1. Abdominal Breathing
Abdominal breathing, also known as natural breathing, is one of the easiest breathing techniques for anxiety. It can be done inconspicuously, so no one will even know you're having an attack.
Place one hand on your chest
Place the other hand on your stomach
Slowly take a deep breath in through the nose and feel the hand on your stomach move as you inflate your diaphragm
Slowly release your breath
Repeat
---
2. Deep Diaphragmatic Breathing
Deep diaphragmatic breathing is a popular favourite breathing techniques for anxiety, especially when you're experiencing panic. Doing this exercise will slow your heart rate (adios, palpitations!) while also helping to prevent hyperventilation.
Slowly take a long deep breath in through your nose
Focus on filling your lungs from the bottom up
Hold your breath for a count of three
Purse your lips and slowly exhale, relaxing the muscles in your face, jaw, shoulders, stomach, hands, etc.
Repeat
---
3. Yoga Breathing Technique
Anyone who practices yoga regularly knows just how powerful the breath can be. This breathing technique is commonly used within several styles of yoga to help calm the mind, body and spirit and it can work wonders when you're feeling anxious.
Take a slow, deep breath in
Pause
Slowly let your breath out
Pause
Repeat
---
4. Calming Counts
Counting your inhales and exhales is a great way to calm down during a panic attack. This breathing technique can take a bit longer to do, as it's for a count of ten but it can be an effective way to relax your mind and body from your head to your toes.
Take a long, deep breath in
Slowly exhale, imagining all your anxious thoughts blowing out with your breath
Close your eyes and take ten natural, easy breaths count down from ten with each

Breath in, breath out – 10
Breath in, breath out – 9

Notice any tension in your body and relax them
Open your eyes and repeat
---
5. The 4-7-8 Count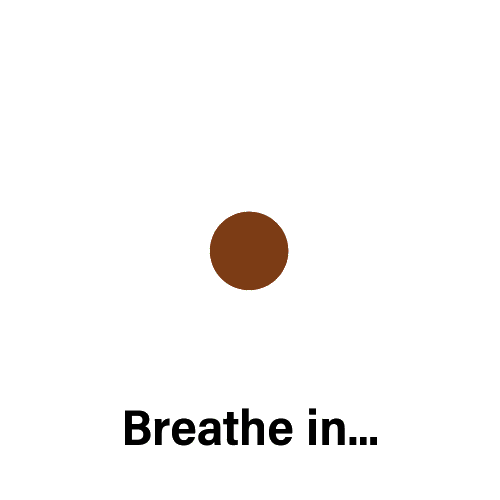 The 4-7-8 count is also called the relaxing breath technique, and it's one of the easiest and most effective breathing exercises out there. With this breathing pattern, you can quickly calm your nervous system and put an end to anxiety.
Press the tip of your tongue at the top back of your teeth
Let out a deep exhale, along with a big sigh
Close your mouth
Slowly inhale through your nose for a count of four
Hold for a count of seven
Exhale deeply and slowly for a count of eight, letting out a sigh the whole time
Repeat
---
6. Equal Breathing
This is one breathing technique that's great for calming the mind, body and spirit. Equal breathing techniques are commonly used to reduce stress, calm the nervous system and help one regain focus, all of which can help when experiencing anxiety. It's also one of the easiest breathing techniques to do.
Take a slow inhale through your nose for a count of four
Slowly exhale through your nose for a count of four
---
7. Four Count
Similar to the prior breathing exercises, this breathing exercise involves breathing for a count of four seconds. The only difference is you're counting your inhale and exhales individually, instead of holding each for a count of four.
Let's take a look:
Breath in – count one
Breath out – count two
Breath in – count three
Breath out – count forth
Breath in – count three
Breath out – count two
Breath in – count one
Breath out – count two
Repeat
---
8. The Stimulating Breath
Another popular anxiety breathing technique is the stimulating breath which is also called the bellows breath. It helps increase alertness and let out tension, stress and anxiety, and can quickly calm you down during a panic attack.
Quickly inhale and exhale through your nose, as short as possible, ensuring the duration is equal for both

Try to get three inhales and exhales per second

Continue for five seconds
---
9.
Alternate Nostril Breathing
Alternate nostril breathing is exactly what it sounds like and it can help calm your mind, body and spirit in a jiffy.
Plug your right nostril with your finger
Take a deep breath through the left nostril
Switch nostrils and plug your left one with your finger
Slowly exhale
Repeat
---
10. Skull Shining Breath
Another breathing technique that will feel like you're literally blowing your anxiety out of your body is called skull shining breathing. It's often used to shake off negative energy and anxiety, and can be particularly helpful before something stress-inducing, such as prior to an exam, before a big meeting, etc.
Take in a long, slow breath
Quickly let out a powerful exhale from your diaphragm
Repeat
---
How to Practice Anxiety Breathing Techniques?
Although breathing is one of the things we do automatically without thinking twice about it, calming your nervous system with breathing techniques will take practice and effort. As you use these breathing techniques for anxiety, you'll quickly be able to see which ones work best for you and which ones to focus on. Don't worry about knowing all of them at this point. Just do the breathing techniques that work for you.
Practice Makes Perfect
You have to practice them, even when you aren't anxious, so that they'll come to you like second nature when you feel your anxiety increasing.
Write Them Down
If you're worried about forgetting your breathing techniques for anxiety in the midst of an attack, take a little piece of paper and write the steps on them. Keep this in your pocket or purse, and pull it out when needed.
You could also write the steps in a notepad on your phone and re-read when needed. However, if you'll be in a situation where your phone can't be accessed, definitely stick with the small piece of paper.
Your breath is an excellent tool for managing anxiety. Practice these breathing techniques regularly to ensure you know exactly what to do when you feel your anxiety creeping in. Better yet: try some breathwork classes for an entire month for free!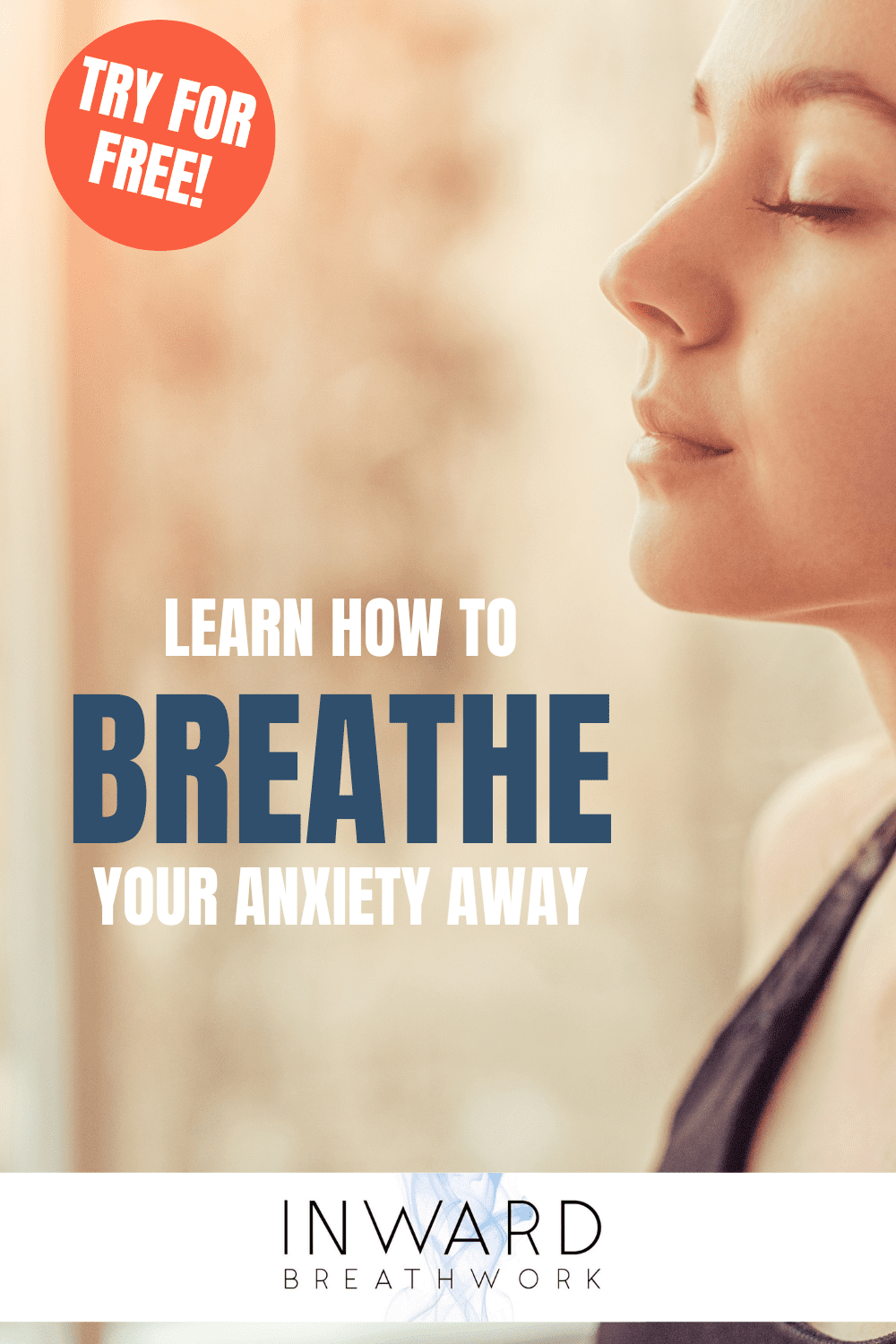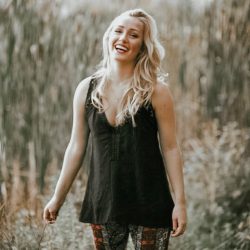 Latest posts by Chantal McCulligh
(see all)