Navigating parenthood is undoubtedly rewarding, but it comes with its fair share of challenges, stress and anxiety.  Balancing the demands of raising children while seeking personal stress relief can feel like an elusive quest. As parents, finding moments of stress relief becomes paramount, yet it often seems scarce. However, the silver lining lies in the potential for shared stress relief activities with your children. Contrary to the notion that parenting stress is an inevitable burden, there are numerous stress relief  activities that not only alleviate stress but that also strengthen the parent-child bond. So, buckle up for a stress-busting adventure that's perfect for families, where the wild ride of parenting transforms into a joyous journey of connection and laughter!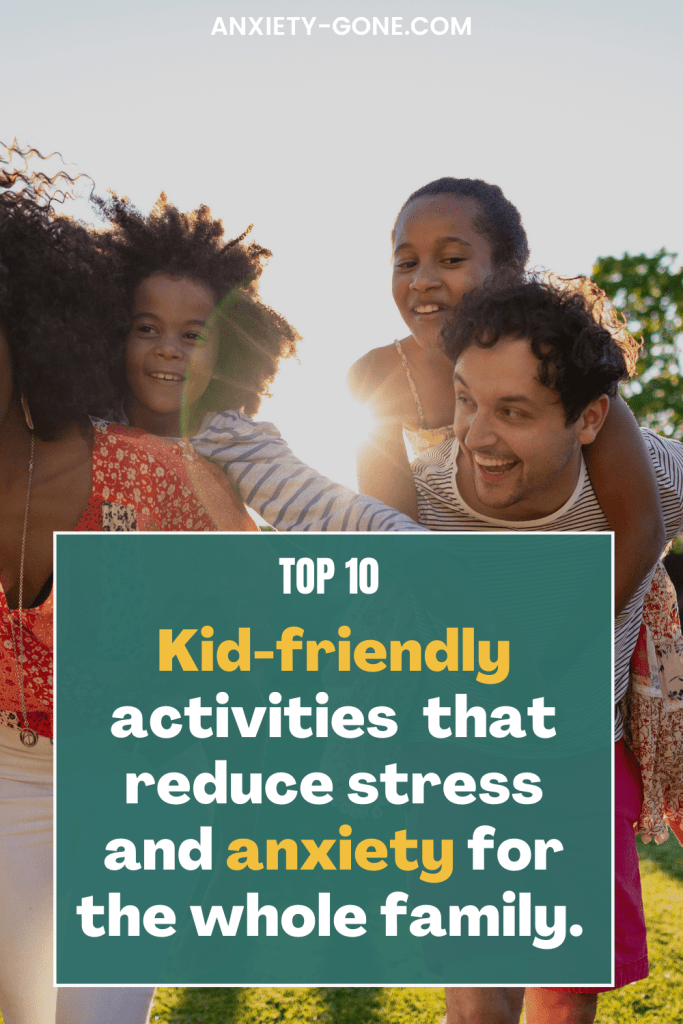 Colouring
Engaging in coloring activities extends far beyond a simple pastime, offering significant stress relief benefits for both adults and children. For adults, coloring serves as a therapeutic outlet, promoting mindfulness and providing a meditative experience that eases tension. The rhythmic motion of coloring, coupled with the focus on intricate patterns and hues, induces a calming effect, making it an effective stress management tool.  Similarly, for children, coloring serves as a means of self-expression, fostering creativity and concentration.
Beyond individual advantages, the act of coloring together creates a unique bonding experience between adults and children. This shared activity not only strengthens familial ties but also serves as a platform for open communication, creating a harmonious atmosphere where both generations can unwind and connect, amplifying the stress-relieving benefits for the entire family.
For an added dose of therapeutic elements, be sure to use an adult coloring book for yourself (and let your children color with you if they choose). The small details help narrow your attention in, promoting mindfulness and stress relief with every stroke of your pencil.
A Family Walk
Embarking on a simple yet powerful stress relief journey, taking a walk holds all kinds of mental health benefits for both adults and children alike. For adults, a leisurely stroll in nature or around the neighborhood serves as a natural stress buster, promoting the release of endorphins and reducing cortisol levels. The rhythmic pace and exposure to fresh air create an ideal environment for mindfulness and relaxation. Similarly, for children, a walk provides an opportunity to expend energy, explore their surroundings, and enjoy the outdoors, contributing to improved mood and overall well-being.
Taking a walk together is one of the best stress relief activities you can do with kids, as it's totally free! It also strengthens the parent-child bond, offering a shared experience filled with conversation and connection. This joint activity becomes a source of mutual rejuvenation, fostering not only physical health but also the emotional well-being of both generations.
Dancing
What kid doesn't love a dance party? What may surprise you though is that encouraging your little one to dance out all of their jitters is actually one of the best stress relief activities. Movement offers an abundance of therapeutic benefits for both adults and children. For adults seeking an escape, dancing offers a dynamic outlet for self-expression and physical release. The joyous movement and music create a liberating experience, promoting endorphin release and reducing stress. For children, dancing encourages creativity, all the while enhancing coordination and embracing the sheer joy of movement. It helps them get their anxious energy out, so they can actually rest and calm down afterward.
Dancing together transforms into a shared celebration, encouraging communication and connection as adults and children move to the beat of a collective rhythm. The harmonious dance not only amplifies stress-relieving benefits but also transforms this activity into a shared space where the joy of movement becomes a harmonious expression of familial unity and joy.
Hiking
Going out on a hiking adventure serves as a dynamic and exhilarating stress relief activity, delivering unique benefits for both adults and children. For adults, hiking offers a potent combination of physical exercise and immersion in nature, contributing to the release of endorphins and a significant reduction in stress. The challenging terrain and scenic vistas create an ideal setting for mindfulness, allowing individuals to escape daily pressures and rejuvenate their minds.
Similarly, for children, a hike is a thrilling exploration, providing an avenue for both physical activity and an appreciation of the great outdoors. The sense of achievement from conquering trails fosters a positive mindset and resilience.
Going for a hike as a family strengthens bonds, as shared challenges and the beauty of nature become a backdrop for open communication and connection. In the shared journey of a hike, both adults and children find not only stress relief but also the joy of togetherness in nature's embrace.
If you have wee-littles, it's easy to be discouraged to try these kinds of adventurous stress relief activities. But don't be deterred. Grab a toddler hiking backpack and take advantage of the therapeutic benefits that hiking has to offer.
Gardening
Anything that has to do with outdoors and nature is certain to be at the top of the list of stress relief activities to do with your kids. Gardening is an incredibly therapeutic activity that offers many stress relief benefits for both adults and children. For adults, tending to a garden provides a serene escape from daily pressures, fostering a sense of accomplishment and tranquility. The physical activity involved in gardening stimulates the release of endorphins, promoting a positive mood and reducing stress levels.
Children experience plenty of advantages too, as gardening serves as an immersive, hands-on learning experience that sparks curiosity and creativity.
Beyond individual benefits, the collaborative act of gardening together cultivates a unique bond between adults and children. Sharing the responsibilities of nurturing plants, witnessing growth, and enjoying the outdoors becomes a shared source of joy and accomplishment. This joint endeavor not only enhances the overall well-being of each participant but also fosters a deeper connection within the family, turning the garden into a shared haven of stress relief and harmonious growth.
Don't have a garden? House plants offer similar benefits and it can be done right inside your home. There are also many house plants for anxiety relief that allow the stress relief vibes to continue even well after you've completed the activity.
Yoga
Yoga is an excellent stress relief activity that can be enjoyed by both adults and children. For adults, the deliberate movements and mindful breathing of yoga create a harmonious blend that promotes relaxation, reduces cortisol levels, and enhances overall mental well-being. The practice instills a sense of balance and focus, fostering emotional resilience in the face of stress.
Yoga for children allows them to tap into their natural flexibility and curiosity. The structured yet playful nature of yoga encourages concentration, improves flexibility, and introduces a valuable coping mechanism for stress.
Engaging in yoga together becomes a bonding experience, as adults and children share the journey of self-discovery and relaxation. This shared practice not only imparts the benefits of stress relief but also strengthens the family connection, transforming moments on the mat into a collective oasis of calm and unity. Plus, what kid doesn't like hanging upside down and twisting all around?
Make this stress relief activity fun with some yoga cards for kids.
Bird Watching
Bird watching is an enchanting stress relief activity that offers fun and unique benefits for both adults and children. For adults, the quiet contemplation and connection with nature during birdwatching provide a therapeutic escape from the hustle and bustle of daily life. The act of observing birds fosters mindfulness, reducing stress and promoting mental clarity.
For children, engaging in an educational and awe-inspiring experience, such as birdwatching, introduces them to the fascinating world surrounding them. It sparks curiosity, cultivates patience, and nurtures an appreciation for the environment.
Birdwatching together becomes a shared exploration, strengthening communication and connection between adults and children. This joint venture not only increases stress relief but it also creates lasting memories in the backdrop of nature's serenity, transforming birdwatching into a shared sanctuary of calm and familial harmony.
If you're in an area with chickadees, you may even be able to get them to land on your hand with some bird seed. This is one of our favourite stress relief activities to do with our kids.
Painting
Grab a blank canvas, some paint and paint brushes because painting is a one of the most vibrant stress relief activities that is great for both adults and children. For adults seeking solace, the act of painting provides a therapeutic outlet for self-expression and emotional release. The creative process allows individuals to immerse themselves in the moment, fostering relaxation and reducing stress levels. Simultaneously, children embark on a colorful adventure, exploring their creativity, enhancing fine motor skills, and developing a sense of artistic accomplishment. Painting together becomes a shared canvas for communication and connection, as adults and children bond over the joy of creating. The collaborative artistry not only magnifies the stress-relieving benefits but also transforms painting into a shared space of familial harmony, where the strokes of a brush become a testament to the beauty of togetherness and creative exploration.
To enhance the therapeutic experience for you, as an adult, try a paint-by-numbers.
Puzzles
Puzzles are an engaging stress relief activity that both adults and children can enjoy. For adults seeking respite, the focused and immersive nature of puzzle-solving provides a welcome distraction from daily stressors. As they piece together intricate patterns, a sense of accomplishment emerges, promoting relaxation and mental clarity.
Children doing puzzles offers a stimulating and educational experience, as puzzles enhance cognitive skills, pattern recognition, and problem-solving abilities. The shared joy of completing a puzzle together cultivates a sense of teamwork and accomplishment, fostering communication and bonding between adults and children. In the realm of puzzles, stress dissipates, replaced by the satisfaction of unraveling challenges as a family, transforming this simple activity into a shared haven of mental rejuvenation and togetherness.
Origami
Grab an origami kit and start unfolding – pardon the pun – the stress relief benefits for both you and your child. For adults seeking a stress relief, the precise folds and intricate designs of origami provide a meditative experience, promoting mindfulness and reducing stress. The focused nature of folding paper into intricate shapes allows for a calming concentration, fostering a sense of accomplishment. Simultaneously, children engage in a creative and tactile exploration, enhancing fine motor skills, patience, and spatial awareness.
Origami becomes a shared journey of creativity, communication, and bonding between adults and children. The collaborative artistry not only heightens the stress-relieving benefits but also transforms origami into a shared space where the beauty of intricate folds becomes a testament to familial connection and the simple joy of creation.
So, parents, let's turn stress relief into a family affair! Embrace the joy of shared activities, whether it's coloring, gardening, dancing, or exploring the world of origami together. Not only does this create precious moments of laughter and connection, but it also sends a powerful message to your little ones. By engaging in stress relief activities as a family, you're not just calming your own nerves – you're showing your kids that taking time for self-care is not only okay but essential. In these shared moments, you're not just creating memories; you're teaching your children invaluable tools for navigating life's ups and downs. So, go ahead, lead by example, and let the stress relief adventures begin! After all, the family that chills together, thrives together!
---
Full Disclaimer: Clicking on these links could mean a tiny commission for me, at no extra cost to you.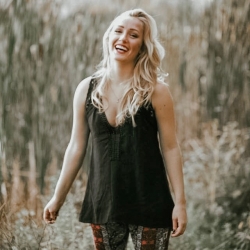 Latest posts by Chantal McCulligh
(see all)