In a world where appearances often play a significant role in our daily lives, Botox has become a household name for those seeking to reduce wrinkles and maintain a youthful appearance. However, the story of Botox extends beyond its cosmetic benefits. There's a growing curiosity about whether Botox, the popular injectable treatment, can have a surprising effect on adult anxiety. This article delves into the intriguing connection between Botox and anxiety, shedding light on the research and findings in this unique intersection of aesthetics and emotional well-being.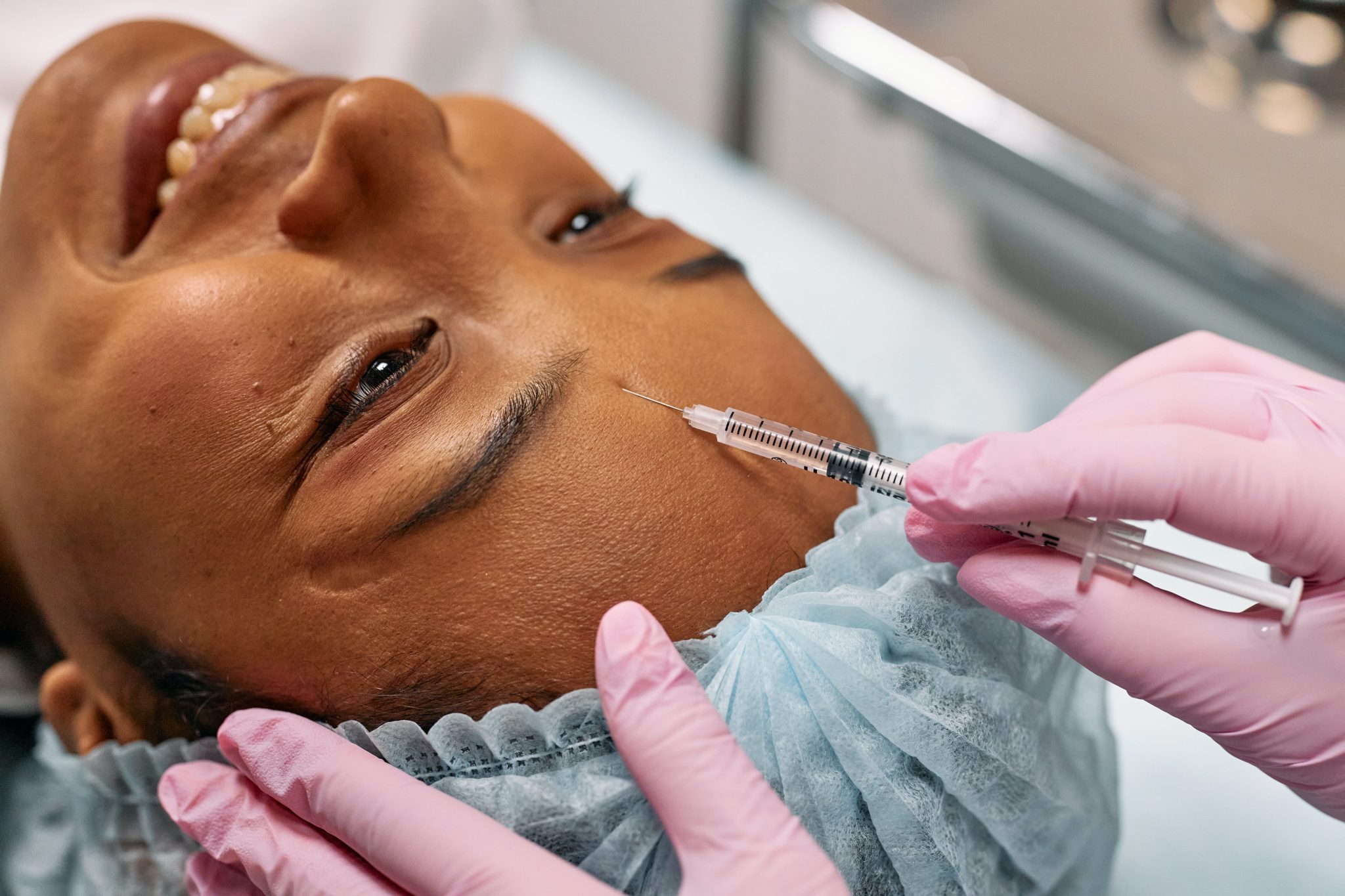 Understanding Botox
Botox, a widely known cosmetic treatment, has garnered attention not only for its ability to reduce wrinkles but also for its potential effects on adult anxiety. While Botox is primarily associated with enhancing one's appearance, there is growing interest in exploring its impact beyond aesthetics.
Botox, derived from the Botulinum toxin, has been used for various medical and cosmetic purposes for several decades. Its primary function is to inhibit the release of acetylcholine, a neurotransmitter responsible for muscle contraction. When administered by a qualified medical professional, Botox injections can temporarily paralyze or relax specific muscles, reducing the appearance of wrinkles and fine lines.
The Facial Feedback Hypothesis
The connection between Botox and anxiety stems from the facial feedback hypothesis. This theory suggests that our facial expressions can influence our emotions. When Botox is injected into specific facial muscles, it restricts their movement, making it challenging for the individual to display certain facial expressions associated with negative emotions, such as frowning or scowling.
Research has shown that when we exhibit facial expressions that correspond to certain emotions, our brain interprets these expressions and reinforces the associated emotional state. For example, when we frown, our brain may interpret this as a signal of distress or unhappiness, which can contribute to feelings of anxiety. Therefore, by limiting the ability to make these expressions through Botox, it is theorized that individuals may experience reduced feelings of anxiety.
Research and Findings
Several studies have explored the potential impact of Botox on anxiety. One notable study conducted by researchers at the University of Texas in 2013 examined the effects of Botox on individuals with symptoms of depression and anxiety. The results were intriguing, indicating that those who received Botox injections experienced a reduction in self-reported symptoms of anxiety compared to a control group.
These findings suggest a link between Botox and anxiety reduction, although the exact mechanisms behind this phenomenon are still being studied. It is important to note that the effects of Botox on anxiety may vary from individual to individual, and further research is needed to establish a clear causal relationship.
The Role of Facial Expressions
To comprehend this phenomenon better, it's crucial to understand how facial expressions are linked to emotions. When we make specific facial expressions, our brain interprets them as corresponding emotions. For instance, a furrowed brow may signal sadness or worry. By limiting the ability to make these expressions through Botox, it is theorized that individuals may experience reduced feelings of anxiety.
Researchers have conducted experiments in which participants were asked to hold a pen between their teeth, which forced them to simulate smiling. These participants reported feeling happier than those who held a pen between their lips, simulating a frowning expression. These findings support the idea that our facial expressions can influence our emotional state.
Self-Confidence and Anxiety Reduction
Another aspect to consider is the potential boost in self-confidence that individuals often experience after Botox treatments. Improved self-esteem can contribute to reduced anxiety. When people feel more satisfied with their appearance, they tend to feel better about themselves in social situations, potentially lowering social anxiety.
Studies have shown that individuals who undergo successful cosmetic procedures often experience increased self-esteem and self-confidence. This boost in self-assuredness can lead to a more positive outlook on life and a reduced tendency to dwell on anxious thoughts. However, it is essential to remember that the effects of Botox on self-confidence and anxiety can vary from person to person.
Potential Negative Impacts on Anxiety
While some studies suggest a potential link between Botox and anxiety reduction, it's important to consider the other side of the equation—the potential negative impacts on anxiety.
Reduced Expressiveness: One concern with Botox is that it may limit an individual's ability to express certain emotions. While this can be seen as a positive effect when it comes to reducing negative emotions, it may also impact one's ability to express positive emotions fully. The inability to smile broadly or convey joy through facial expressions could hinder social interactions and lead to feelings of social anxiety.
Altered Self-Perception: Botox can sometimes alter an individual's perception of their facial appearance. While the intention may be to look more youthful, some people may become hyper-aware of their "frozen" expressions, leading to self-consciousness and heightened anxiety about their appearance.
Expectation vs. Reality: Unrealistic expectations regarding the effects of Botox can also contribute to anxiety. If an individual expects that Botox will completely alleviate their anxiety symptoms and it falls short of these expectations, they may experience disappointment and increased anxiety.
Considerations for Botox and Anxiety
For individuals considering Botox as a potential means of anxiety management, it's essential to approach the decision with careful consideration and consultation with a qualified medical professional.
Consultation with a Healthcare Provider: Before undergoing Botox treatment for anxiety, it is crucial to consult with a healthcare provider who specializes in both dermatology and mental health. They can provide a comprehensive assessment of your anxiety symptoms and help determine whether Botox is an appropriate treatment option.
Realistic Expectations: It's essential to maintain realistic expectations regarding the potential effects of Botox on anxiety. While some individuals may experience a reduction in anxiety symptoms, it may not be a suitable solution for everyone.
Complementary Approaches: Botox should not be viewed as a standalone treatment for anxiety disorders. Complementary approaches, such as therapy, medication, and lifestyle changes, should be considered as part of a holistic approach to anxiety management.
Monitoring and Adjustment: If you decide to proceed with Botox treatment for anxiety, it's crucial to monitor its effects closely. Regular follow-up appointments with your healthcare provider can help assess whether the treatment is achieving the desired outcomes or if adjustments are needed.
Open Communication: Maintain open and honest communication with your healthcare provider about your anxiety symptoms and any changes you experience after Botox treatment. This will enable them to provide the best guidance and support throughout the process.
Ongoing Research and Future Insights
The relationship between Botox and adult anxiety continues to be a subject of ongoing exploration and discovery in the fields of psychology and dermatology. As researchers delve deeper into this intriguing connection, more insights are likely to emerge. Future studies may shed light on the specific mechanisms by which Botox affects emotional well-being, as well as its potential applications in anxiety management.
Conclusion
In conclusion, while Botox's primary purpose remains cosmetic, its potential to influence adult anxiety offers a new perspective on this well-known procedure. As we await further research and insights, it is essential that you consult with qualified medical professionals for personalized advice. The interplay between facial expressions, self-confidence, and anxiety reduction in the context of Botox presents an exciting avenue for future investigations.
As individuals explore the possibilities of using cosmetic surgeries to enhance their appearance and potentially reduce anxiety, it is crucial to strike a balance between cosmetic goals and emotional well-being. Botox's impact on our lives extends beyond the mirror, opening up new discussions and avenues for understanding the intricate connection between our faces and our feelings.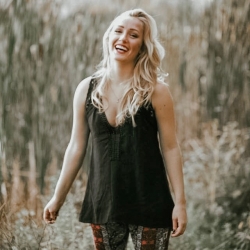 Latest posts by Chantal McCulligh
(see all)