You're not the first person to be uneasy about taking medications to treat depression and fortunately, this has resulted in many people talking about the best essential oils for depression. And it's about time. You don't deserve to suffer, nor should you have to become dependent on a drug, simply to feel well and alive. So, discover this form of natural treatment for depression and you'll be amazed at what it can do for your mental health.
What are essential oils?
Essential oils fragrances extracted from natural sources, such as plants, flowers, trees, fruits, etc. The extracts (aromas) are used to provide natural treatment for various diseases, illnesses and health concerns, with depression being one of them.
The type of essential oils you should use depends on the specific relief required. For example, someone who wants to treat anxiety with essential oils wouldn't necessarily use the same essential oils as someone who wants to treat depression, or an infected cut, or sore stomach. Furthermore, the type of healing you're looking for also depends on how you use essential oils. Someone looking for external treatment would apply essential oils topically, whereas someone in need of mental health treatment would receive the healing via smell.
How do essential oils treat depression?
Essential oils treat depression and calm the symptoms of this debilitating disease by using aromas that trigger certain parts of your brain. Some even enter your bloodstream to further promote feelings of happiness, courage, confidence, relaxation, etc. It's similar to the feelings you get when you go outside and take a breath of fresh air. You feel great afterwards because of the extracts found in the environment. Unfortunately, the modern world is starting to affect the quality of air which in turn, affects the natural healing found outside.
The good news is that with the use of essential oils for depression, you can still capitalize on the extracts of the earth. Better yet, you can choose which extracts you breath in, based on the type of healing you need. For example, if you're feeling lethargic after an episode of depression or need a dose of happiness, there are different essential oils for both.
What are the best types of essential oils?
Like many things in life, not all essential oils are created equally. It crucial to stay away from anything that reads "fragrance oil" or "perfume oil." These products are not essential oils, despite having a similar – or even an exact scent.  They are simply fragrances without the natural healing powers of extracts. So, stick with 100% pure essential oils derived from natural sources, and ones that haven't been mixed with preservatives and chemicals and all that modern day nonsense.
How to use the best essential oils for depression?
In order to use the best essential oils for depression, all you need is the oil and a way to breath in the extracts. The most common method is with an essential oil diffuser, which I recommend having in your home, bedroom, car, office and purse or pocket at all times.
However, some diffusers or essential oil products dilute the oils in hot water. This strips them of their healing benefits. So, only use a diffuser that uses cold water specifically. There are also many additional ways you can use the best essential oils for depression, with some of these being my favourite:
I will be writing an entire blog post to the different tools you can use to diffuse essential oils. So, subscribe to Anxiety Gone and don't miss out.
22 Best Essential Oils for Depression
Now it's time to get into the important stuff – the best essential oils for depression.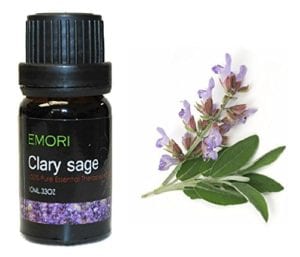 Clary Sage is one of the most powerful essential oils for naturally treating depression. It's a mild sedative that promotes a feeling of euphoria. In other words, it's a natural form of 'a happy pill' and can snap you out of a funk effectively and healthily. As such, it's commonly used as a natural alternative to going on prescribed antidepressants.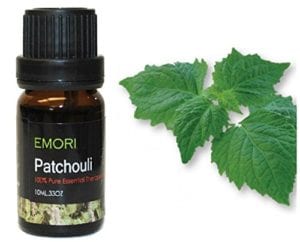 Patchouli essential oil is one of the best essential oils for depression as it's packed with mood lifting capabilities. It works as a light sedative and increases your serotinin and dopamine, which is required for natural depression treatment. As such, it's one of the best for alleviating feelings of hopelessness, sadness, and disappointment.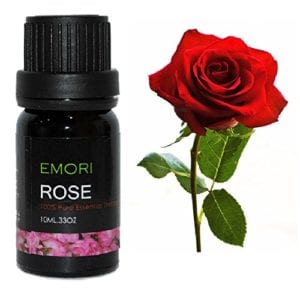 Rose essential oil is a great form of natural treatment for depression as it releases an abundance of feel-good hormones in the brain. It's part of the Geranium family, which is a proven anti-anxiety and antidepressant. Furthermore, rose oil can help increase your confidence and self-esteem while also promoting feelings of happiness and relaxation. So, it's a great one to have on you throughout the day.
Ylang Ylang has powerful capabilities for naturally treating depression. This essential oil can dispel negative emotions and thoughts, providing you with immediate relief from the dark cloud of depression. As a result, it has a positive effect on your mood and mind, and can help you release negative emotions in a positive way.
Chamomile is inarguably one of the best essential oils for depression. I also use it within my natural skincare regime, beauty products, and of course, natural anxiety relief system.
However, specific to depression, Chamomile essential oils has proven to reduce the symptoms of depression by the Natural Institute of Health. Both German chamomile and Roman Chamomile provide anti-depressive elements that promote a calming state of mind.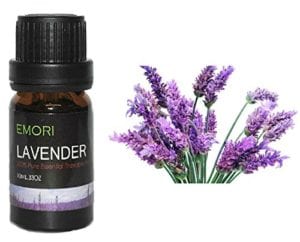 Lavender is inarguably one of the best essential oils for depression and anxiety. A study released in Phytomedicine reported lavender essential oil to have the same effects on depression as does a prescription of lorazepam. Another study showed lavender essential oil to have similar effects on depression as the antidepressant imipramine. The same study went on to say that this essential oil can be used to treat mild to moderate depression effectively.
The benefits don't end there either. Complementary Therapies in Clinical Practice revealed a study which found lavender  to reduce postnatal depression. Another study showed lavender oil to help improve the move of those suffering from PTSD.
So, lavender oil is definitely one of the best essential oil for various forms of depression.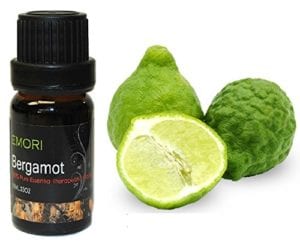 Bergamot essential oil is part of the citrus oil group, all of which are powerful forms of antidepressants. However, this one in particular is one of the best essential oils for depression as it contains Alpha Pinene and Limonene. Both of these constituents act as a hormone balancer and antidepressant. It also has sedative effects, making it an excellent option for treating anxiety.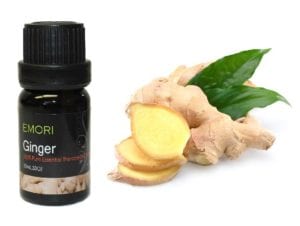 Wild ginger essential oil is infused with several antidepressant qualities. Studies have shown that when inhaled, this essential oil reduces depression-like behaviours. It's also believed to activate the serotonergic system, a neurotransmitter associated with various cognitive disorders, such as depression, anxiety, bipolar disorder and schizophrenia.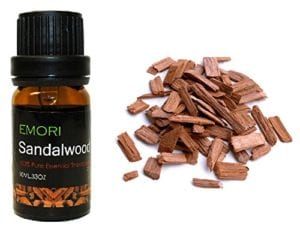 Sandalwood is one of the best essential oils for depression. It's a natural mood enhancer, packed with soothing and calming effects. The scent has also been linked to triggering happy memories that elicit feelings of warmth.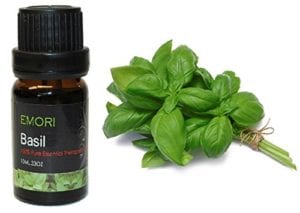 Basil essential oil is used to treat various ailments, both internally and externally. In terms of mental health, this oil is infused with antioxidants that reduce the amount of stress-inducing free radicals. As such, it lowers your stress and depression levels and symptoms.
Basil oil can also be used to treat fatigue caused by depression.
Jasmine essential oil is a natural mild sedative, used to relieve stress and help ease depression.  Packed with linalool, it has many calming properties that help you sleep, take away feelings of self-doubt, and increase feelings of hopefulness.
Geranium essential oils are infused with positive and calming elements. It's a mild sedative that can help treat insomnia caused by depression. Geranium is also used to increase positive emotions and regulate hormones that can trigger an episode of depression. As such, it's one of the best essential oils for depression because it covers several different avenues.
Yet another citrus essential oil that treats depression is the Mandarin oil. The citrus scent helps promote feelings of happiness, and can leave you in an uplifted state of mind and spirit.

In addition to the other citrus oils that are excellent forms of natural treatment for depression, you'll find Wild Orange essential oils. This aroma has various energizing, mood lifting and refreshing effects on your mind. As such, it helps to ease negative emotions, such as panic, anger, nervousness, and irritation.
Marjoram essential oil is another one from the citrus family that has been used for ages. It's aroma eases the feelings of fear, grief, rejection, loneliness and anxiety, making it great or naturally treating depression.
You can get all the citrus essential oils is an aromatherapy pack.
All citrus essential oils have a powerful and positive affect on your mental health. Lemon essential oil is linked to having a positive effect on the nervous system, immune function, mood and endocrine system. As such, a couple drops of lemon oil in a diffuser can give you a lift in your mood.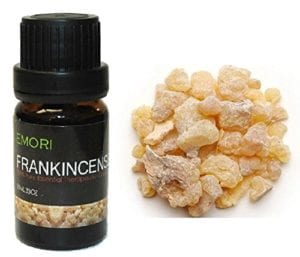 Frankincense essential oil doesn't only have an awesome name. It's been used for thousands of years to treat various ailments. As such, it's commonly dubbed as being the best natural remedy for everything. Specifically for treating depression naturally, the scent calms the nerves, reduces blood pressure, and increases mental peace and relaxation. Frankincense is also an excellent oil for increasing feelings of happiness and peace, while reducing anxiety and panic by stimulating the limbic system and parts of the brain that control your emotions.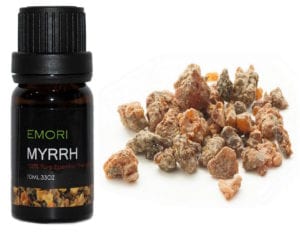 Another one of the best essential oils for depression is Myrrh. It's also been used to treat several ailments naturally and is considered to be a potent natural antidepressant. Myrrh essential oil stimulates the production of dopamine and norepinephrine which are two hormones responsible for feelings of happiness. As such, it's a natural alternative to antidepressant medications.
This essential oil for depression is a mild sedative, and is great for relaxing your mind and body. It contains geraniol which, as mentioned previously, is a vital component to treating depression naturally.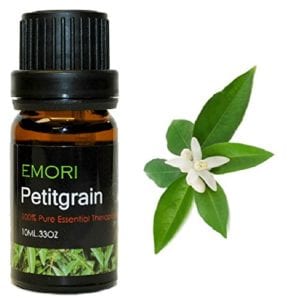 Petitgrain essential oil contains Linalyl acetate which is amazing for calming your nerves. It also contains geranium to relieve depression and increase your energy and mood.
An excellent essential oil for treating depression naturally is Valerian Root. It contains various components that help you sleep, calm the ming and decrease stress hormones. It's often recognized as being a natural alternative to antidepressants, such as Valium. As such, it's a great way to perk up after a spout of depression.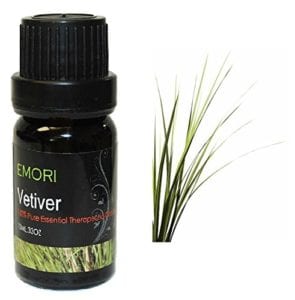 This essential oil is a mild sedative and helps with depression by calming the mind. Vetiver essential oil is can also be used to ease anxiety, making it the perfect essential oil for mental health.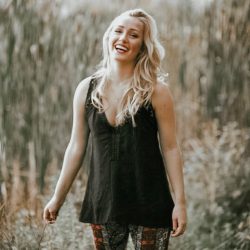 Latest posts by Chantal McCulligh
(see all)