Many say that overcoming and managing mental illness is 40% medication, 60% therapy. Without one or the other, it can be difficult to achieve ultimate wellness, but when you're forking over a fortune for prescription medications, finding the means to pay for traditional therapy is often out of the question. And since forgoing the medications that are keeping you steady simply isn't an option,  you may feel like you have to miss out on the 60% of healing. Fortunately, the world has come a long way and there are many different forms of DIY therapy you can do right in the comfort of your own home and for a fraction of the cost.
7 Highly Effective Forms of DIY Therapy
DIY therapy can be as simple as working your way through an anxiety workbook or journaling every day. There are many options out there, so we've narrowed the list down to the 10 forms of DIY we find to be the most effective.
The first option of DIY therapy that we highly recommend is participating in online therapy. It is one of the more expensive options but it is nowhere near as expensive as traditional therapy.
This is our top choice for DIY therapy, as you're able to work with professional therapists from the comfort of your own home, as opposed to doing it on your own. While there's nothing wrong with the latter, having a professional certainly increases the value and effectivity of your DIY therapy.
We talk a lot about Better Help because it is an excellent option for affordable, convenient therapy. It's just like going to see a therapist, only digital. And again, it is more expensive than the other options but it's absolutely amazing and can take care of the 60% of treatment you're missing out on.
A quick search online will reveal all kinds of DIY therapy workbooks that allow you to work through the healing process at your own pace. However, since you don't have regular meetings with a professional therapists, it's important to commit to the anxiety DIY therapy workbooks and to do them regularly.
Since there are so many incredible options for of self-help books, we've decided to pick our top five DIY therapy workbook options which are: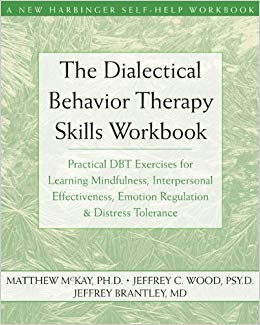 Dialectical Behaviour Therapy (DBT) is a new form of therapy that is quickly on the rise, as it's been proven to significantly help those suffering from mental illness. It teaches you new skills to manage painful emotions and to decrease conflict in relationships, both with yourself and others.
This DBT workbook in particular is great for well-rounded DIY therapy as it teaches you crucial DBT exercises for mindfulness, emotion regulation, distress tolerance and interpersonal effectiveness.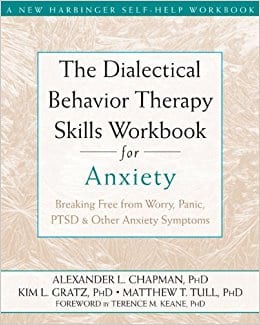 This DBT workbook is similar to the prior in the sense that it teaches you effective DBT strategies to help you overcome your anxiety. However, the techniques learned in this book are specific to anxiety. They're designed to aid you in the process of breaking free from panic, PTSD, anxiety and worry, specifically.
The Mindful Way Workbook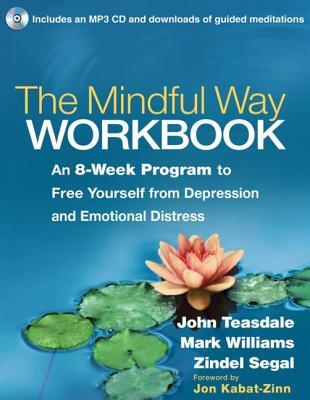 is an 8-week program designed to free you from emotional distress and depression.Although it isn't specific to anxiety, those two things are often associated with this mental illness and learning how to conquer your emotions and depression can be an effective form of DIY therapy.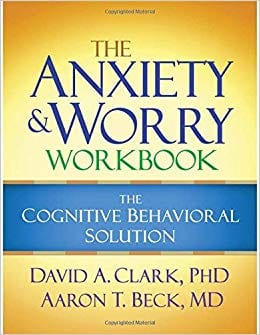 Another effective form of therapy is Cognitive Behaviour Therapy (CBT). In fact, our latest Anxiety box for the summer was infused with CBT techniques and products to help you overcome your mental illness.
The Anxiety and Worry Workbook provides you with effective CBT techniques that will help you shift your mindset and thinking patterns to ultimately help you learn how to alleviate anxiety.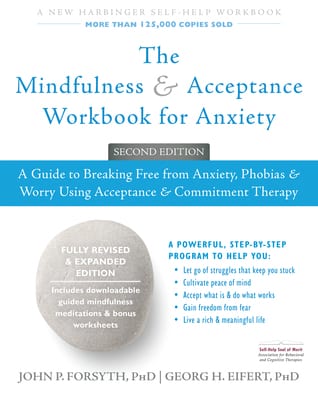 This unique DIY therapy workbook provides you with a guide to breaking free of your phobias and anxiety by using acceptance and commitment therapy techniques. It's one of our favourites, as it provides powerful and tested tools and strategies to help you regain your freedom from fear, trauma, worry, and all the many manifestations of anxiety, while also helping you tackle the root of the problem.
This form of DIY therapy is a combination of online therapy and therapy workbooks. Counseling Courses Online provides you with self-help therapy programs that you complete online and at your own pace. It teaches you everything from CBT therapy to Art therapy, yoga for beginners, self-confidence techniques, how to read body language, etc. You simply choose the course you'd like to take (we recommend anything that has to do with CBT, mindfulness and yoga) and get started when you're ready.
We won't get into this one too much, as we talk about Binaural Beats on the regular. However, we will tell you that it's an effective form of DIY therapy that requires you to do nothing at all other than listen to the sound tracks. Since binaural beats play different frequencies in each ear, they've been proven to have a positive effect on your brain that essentially change the way it responds to your triggers – and it's super affordable.
Grab a chic journal that makes you want to write down your thoughts because journaling is often hailed as an essential to therapy. One thing almost every therapist will tell you is that you have to learn how to let go of your emotions and what's better than simply writing down everything that's on your mind? You don't even have to write words in your journal – scribbles work too. You just have to use a pen and piece of paper to let out all those thoughts racing around in your mind.
Yet another form of DIY therapy that we talk about here on Anxiety Gone regularly is Mindfulness Meditation. It's scientifically proven that regular mindfulness meditation can decrease your anxiety by up to 50%. That's also not to mention that we have seen a significant improvement in our own mental health ever since we started practicing mindfulness meditation. So, we highly recommend trying it (and committing to it) for at least 4 weeks.
Our favourite online meditation programs are:
DIY therapy, or any form of therapy for that matter, has a lot to do with finding the answers to a specific set of questions. However, without a therapist, it can be difficult to know which questions to ask.
So, we've created a list of the top self therapy questions. All you have to do is print them out, commit to finding the answers and learn from the answers you do come up with.
We also have a list of 63 self awareness questions to ask yourself that you may want to take as well.
DIY Therapy is more work than seeing a therapist regularly, as you are solely responsible for practicing the techniques provided. Even with online therapy, you decide when to take a session. So, there's no commitment requirement which is great for anxiety sufferers, but you do have to find it within you to commit in one way or another.
.
---
This blog post is sponsored by BetterHelp, but all opinions are my own. I may receive compensation from BetterHelp or other sources if you purchase products or services through the links provided on this page.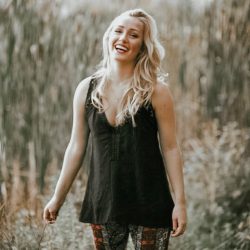 Latest posts by Chantal McCulligh
(see all)