Meditation has been shown to be an effective tool for managing anxiety symptoms and promoting overall mental and emotional well-being. Anxiety meditation, in particular, is a type of meditation that is specifically designed to help individuals cope with feelings of anxiety and stress. This type of meditation typically involves practices that focus on relaxation, deep breathing, and visualization techniques. By bringing one's attention to the present moment and learning to observe anxious thoughts and feelings without becoming attached or reactive to them, anxiety meditation can help individuals to reduce feelings of anxiety and promote a greater sense of calm and inner peace. In this article, we will explore the benefits of using anxiety meditation as a tool for managing anxiety and stress, as well as provide some practical tips for incorporating this practice into daily life.
Reducing Anxiety with Meditation: The Science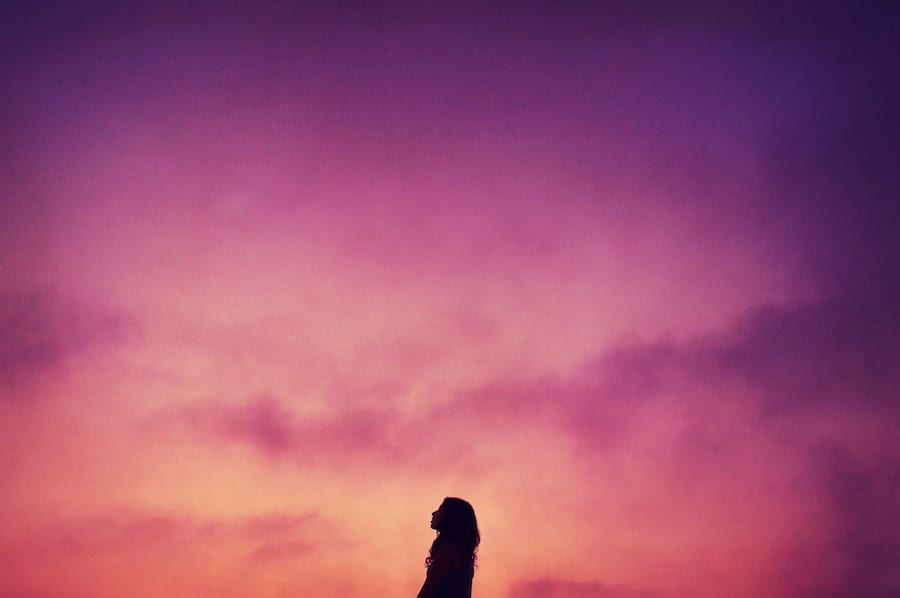 Using anxiety meditation to ease nerves and boost mental health isn't new by any means. In fact,  researchers have known about the benefits of meditation for mental health for years, but were unable to identify specific brain mechanisms causing the symptoms of anxiety to decrease. It was only recently that they were able to see which areas of the brain became activated and deactivated during meditation and finally prove their theories to be true.
What is Meditation?
Meditation is a mental practice that involves training the mind to focus and concentrate on a specific object, thought, or activity. It is often used as a tool to improve overall well-being, reduce stress and anxiety, and promote relaxation and inner peace. Meditation techniques can vary widely, but typically involve sitting or lying down in a quiet place, closing one's eyes, and focusing on the breath or a specific mantra or visualization. With regular practice, meditation can help individuals become more mindful, present, and self-aware, leading to improved mental and emotional health.
How Regular Meditation Practice Can Improve Mental Health and Emotional Well-Being
While there are many different treatments available for anxiety, meditation has become increasingly popular as a natural, non-pharmacological approach to managing anxiety symptoms. The practice of meditation involves training the mind to focus and be present, which can help to reduce stress and promote relaxation. In this way, meditation has been shown to be an effective tool for managing anxiety and improving overall mental health and emotional well-being.
Anxiety significantly reduces after each session
One of the most interesting things about this recently studying of reducing anxiety with meditation is that after every 20-minutes session, the participants reported a significant reduction in anxiety. From a scientific standpoint, this is the result of the brain activating the anterior cingulate cortex, anterior insula and ventromedial prefrontal cortex, which are areas of the brain that control worrying.
Anxiety is reduced by 40% with meditation
Another study that analyzed 15 healthy people with everyday anxiety both before and after the mindfulness meditation discovered that anxiety was reduced by up to 49%. The best part? This shows that as little as a few minutes of calming meditation each day can significantly reduce your anxiety too.
Meditation helps improve overall mental health and wellness
Another study conducted by Johns Hopkins University found, after 47 trials, that more can be done than just reducing anxiety with meditation. In fact, they found that meditation helped ease various psychological stresses, such as anxiety, depression and pain.
Mindfulness-based meditation programs help squash anxiety symptoms
A psychiatrist from the Center for Anxiety and Traumatic Stress Disorders, Dr. Elizabeth Hoge, found throughout her studies that participating in a mindfulness-based stress reduction program helped squash anxiety symptoms for people generalized anxiety disorder.
Almost 100% of people experience less anxiety after mindfulness meditation program
Interestingly enough, the benefits aren't limited to just those with generalized anxiety disorder. In fact, anyone can start reducing anxiety with meditation, as another study showed that almost 100% of people who participated and completed a 10-week mindfulness-based meditation reported experience a significant decrease in both physical and emotional symptoms of anxiety, such as distress. They also reported having a greater sense of optimism, well-being and feelings of control.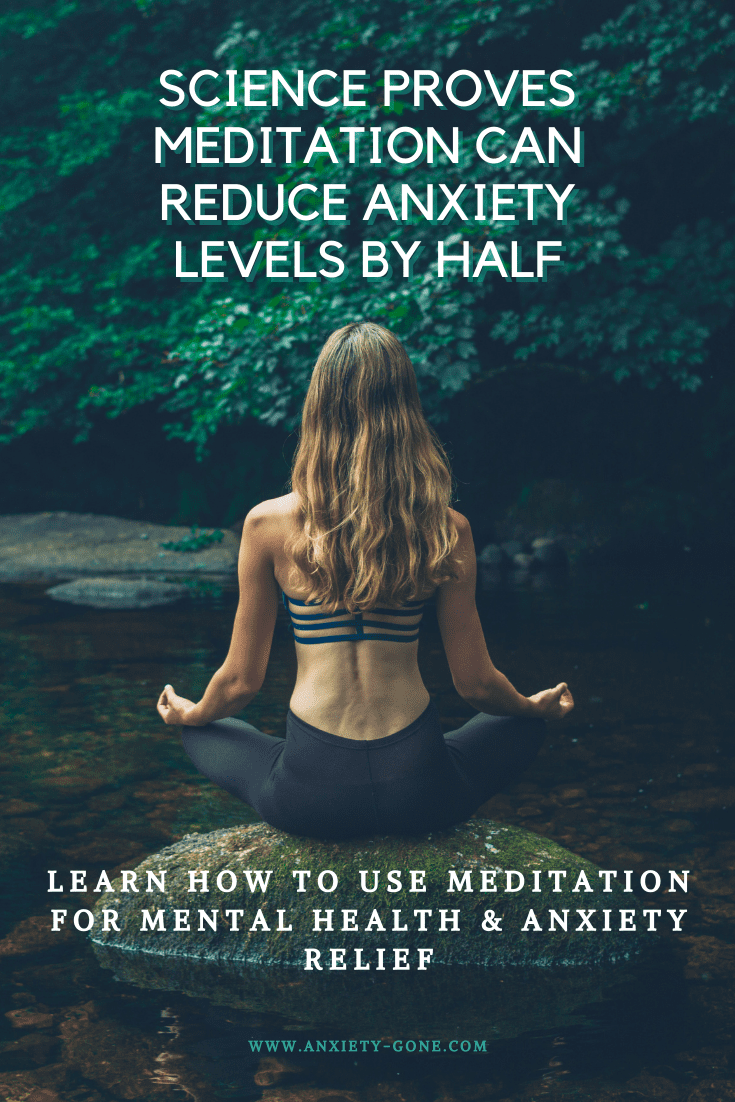 How to start using anxiety meditation to ease your nerves
There's one common denominator in all of these studies proving meditation can reduce anxiety, and that is the type of anxiety meditation you use. While there are various forms out there, all of which are incredibly beneficial for your physical, emotional and mental health, these studies specifically mentioned mindfulness meditation. 
What is mindfulness meditation?
Mindfulness meditation is a type of meditation that involves paying attention to the present moment in a non-judgmental way. It involves becoming aware of one's thoughts, emotions, and bodily sensations as they arise and learning to observe them without becoming attached or reactive to them. In this way, mindfulness meditation helps individuals to develop a greater sense of self-awareness and self-acceptance. It is often practiced by sitting in a quiet place, focusing on the breath, and bringing one's attention back to the present moment whenever the mind starts to wander. With regular practice, mindfulness meditation can help individuals to reduce stress, improve concentration and focus, and promote overall mental and emotional well-being.
How to practice mindfulness meditation at home?
The awesome thing about using meditation is that you don't have to go anywhere, nor do you have to spend any money. You just need to invest your mind and time. Now, getting into meditation does take time and practice. So, if you don't slip into that deep realm of restorative relaxation right away, don't worry. Just keep trying and keep doing it every day, even if it's for 5 minutes. Although, the recommended time to meditate for anxiety relief is 20 minutes. Here are the steps to follow, and if you're a beginner, consider following one of these videos on our best list of guided meditation video for anxiety.
Find a quiet, clutter-free, distraction-free space
Sit comfortably with your legs crossed or on a chair with your feet planted on the ground
Straighten your posture without stiffening up
Softly rest your hands in your lap
Allow your gaze to fall gently downward (you can close your eyes if you wish)
Take a moment to relax and begin to bring attention to your breath
Continue to focus on every inhale and exhale you take, while also bring awareness to any sensations you feel in your body
Keep breathing and paying attention to your breath and the physical sensations of each inhale and exhale
If you become distracted, simply bring your attention back to your breath
Continue doing so for a minimum of 5 minutes
When you're ready to finish, wiggle your toes and fingers, and bring your attention back to your environment
Must-Try Mindfulness Meditation Programs
Despite mindfulness meditation being entirely free, I am a huge fan of online programs that help you learn the process of using anxiety meditation. This is especially important to consider taking, as many of the studies mentioned previously mentioned that the participants did a couple-week-program.
Here are some of our favourites:
7 Minute Mindfulness: activate your body's Relaxation Response in just 7 minutes
Binaural Beats: listen to specific frequencies that trigger a calm response from the brain
Power of Calm: learn how to meditate, receive guidance throughout and track your progress
Zen Harmonics: learn to manage feelings and thoughts with the lifelong skill of everyday mindfulness
Inna Peace: use beneficial brainwave technology to enter a state of anxiety relief
Whatever remedy you choose to start reducing anxiety by using meditation, just remember that it takes practice, commitment and time. Don't give up. Proof is in the pudding, or rather, in the scientific evidence shown above.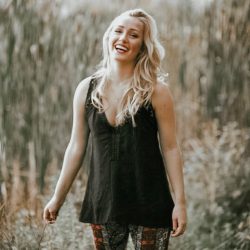 Latest posts by Chantal McCulligh
(see all)