In a world where the demand for convenience and novelty is on the rise, functional foods have become a big part of our diets. These foods are advertised as having some sort of additional health benefit beyond simple nutrition found in carbohydrates, fats, proteins, vitamins, minerals, and other essential nutrients.  While it might sound strange to market one type of food over another based on its ability to do something beneficial, the functional food trend has grown substantially in recent years because there's science behind it. To understand why functional foods are so popular and what they are—as well as their pros and cons—let's take a deep dive into this increasingly common food category.
What Is Functional Food?
Functional food is any food or food ingredient that provides physiological benefits beyond basic nutrition. It could include foods with added vitamins, minerals, probiotics, and antioxidants, among others. They have been around for years, but they have become increasingly popular recently because of a growing body of evidence around their positive health benefits. 
 The category covers everything from everyday staples like yogurt, oats, and bananas to more exotic (and expensive) items like chia seeds and goji berries. If something is advertised as a "functional food," it has special properties beyond just the essential nutrients all foods provide. For example, blueberries are rich in antioxidants and may reduce the risk of heart disease. It's different from a vitamin-enriched cereal, which just has added B vitamins that can already be found in a wide range of foods.
How Are Functional Foods Different From Other Food Groups?
Most food groups (carbohydrates, fats, proteins, vitamins, minerals, and water) can be classified as functional foods. However, some food groups can have more benefits than others. For example, fruits and vegetables are high in vitamins and minerals, which can reduce the risk of chronic diseases like heart disease and certain types of cancer. 
 Grains, beans, and legumes are rich in dietary fiber and protein, which can play a role in weight loss and help reduce cholesterol. Nuts and seeds are high in plant-based fats, which can help lower cholesterol. Dairy products have calcium and vitamin D, essential for healthy bones and teeth. Herbs and spices are loaded with antioxidants, which can help reduce the risk of cancer and other chronic diseases.
Health Benefits of Eating Functional Foods
The health benefits of eating functional foods include the following. 
Improved digestive health 

Reduced risk of chronic disease 

Improved mental health 

Reduced risk of premature aging 

Reduced risk of inflammation 

Improved skin health 
Eating yogurt can help improve digestive health by promoting good bacteria growth in the gut. It can reduce the risk of gastrointestinal infections, such as irritable bowel syndrome and colitis. Adding oats to your diet can help reduce the risk of type 2 diabetes, heart disease, and stroke, thanks to the high amount of soluble fiber found in the grain. Eating more chia seeds can help improve mental health by lowering anxiety while also providing essential fatty acids, fiber, and protein.
Pros of Functional Foods
There are many pros of eating these types of food, including the following.
Better health 

Improved nutrition 

More energy 

Enhanced focus 

More sustainable agriculture 

Better food supply chain 

Reduced food waste 
When you consume more foods that are functional, you can better your health in many ways. It can lead to improved nutrition and more energy. It can also enhance focus and help you achieve your goals for the day. Functional foods can lead to more sustainable agriculture. It can help reduce food waste by making sure that less food is thrown away.
Cons of Functional Foods
There are some cons to eating these foods, including the following.
Costly 

Lack of regulation 

Potential side effects 

Risk of allergy 

Risk of toxicity
There are drawbacks to consuming more functional foods in your diet. For example, these foods can be costly, especially if you are buying organic or specialty varieties. There is a lack of regulation for some functional foods. It means their claims may be misleading and could potentially cause harm. Since you are consuming more of these foods, there is a risk of side effects. There is also a risk of allergies from some foods, and some functional foods may be toxic if consumed in large amounts.
Why You Should Consider Changing Your Diet
Functional foods provide nutrients and benefits beyond what traditional food alone can offer. These foods can include vitamins, minerals, and phytonutrients. They are based on various factors, including the type of nutrient they contain, how the nutrient is absorbed by the body and whether the nutrient comes from whole or processed foods.
As a result, functional foods can play an important role in maintaining health. 
In addition to providing a wide range of nutrients and phytonutrients, they may also provide other benefits. For example, they may help reduce inflammation and support digestive health. In addition to their nutritional properties, functional foods can be quite beneficial because they have positive effects on health. 
There are many different types of functional foods available today. People can choose from a wide range of options depending on their personal needs and preferences. For instance, if you're looking for help getting in shape, you can use the fastest working fat burning supplements, or if you're looking to improve your mental health, there are supplements for that too.
Functional foods are more than just regular foods—they have special properties beyond just the essential nutrients all foods provide. When you consume more functional foods, you get better health in many ways, including better nutrition and more energy for the day.  They can also lead to more sustainable agriculture, reduced food waste, and a better food supply chain. Many people aren't aware of all the benefits of eating a healthy diet filled with these special types of food. That's why it's important to educate yourself about the different types of functional foods and what they can do for you.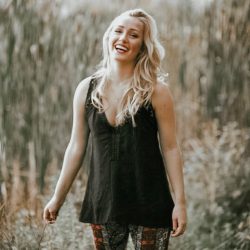 Latest posts by Chantal McCulligh
(see all)