Encouraging mindfulness for kids is an excellent way to help children learn ways to overcome a variety of emotional and mental health obstacles, as well as academic difficulties or exceptionalities. Studies show that mindfulness offers a plethora of benefits to children, such as an increase in focus, self-control, attention, compassion and classroom participation, improved academic performance and problem solving, as well as decreased levels of stress, anxiety, depression and disruptive behaviour. Teachers also benefit from bringing mindfulness into the classroom, as their students will have healthier habits and overall health and wellness. So, let's dive into how bringing mindfulness into the classroom can transform the learning environment and enhance the experience for each individual as well.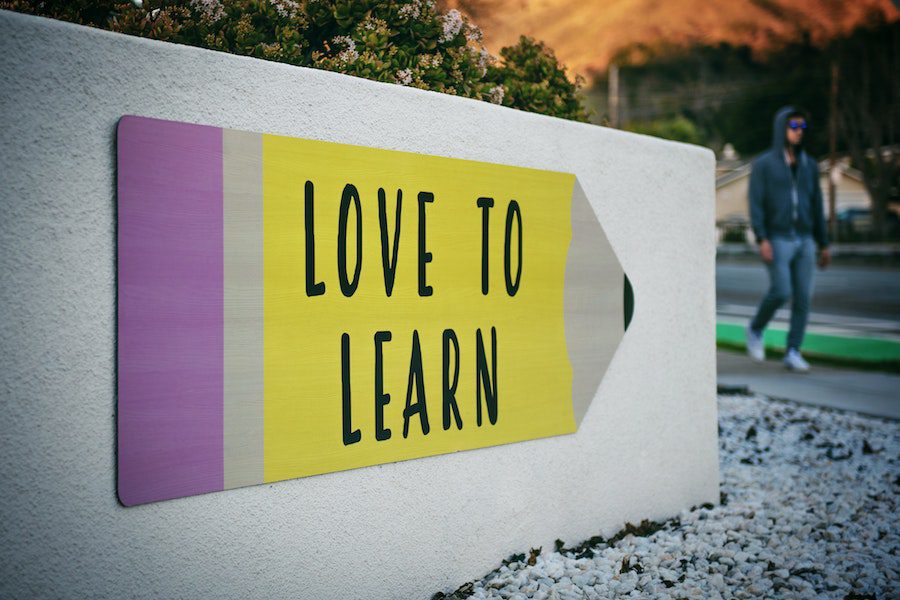 What is mindfulness?
Mindfulness is a term used to describe the act of bringing one's full attention to something, so they can be fully present in the moment. You can use mindfulness with physical objects, body parts and movements, emotions, and thoughts, as well as with actions or activities. It is the opposite of multitasking or overthinking, and consists of bringing awareness to the present moment without dwelling on what has happened in the past or worrying about what may happen the future.
Benefits of Mindfulness in the Classroom
Research has confirmed that providing lessons on mindfulness techniques that calm the mind and body can reduce the negative effects of stress and increase a students' ability to stay engaged, which can help them stay on track academically and help reduce behavior problems. But how, you ask? Mindfulness trains the brain to become more aware. It creates a space between emotions and emotional responses, where one can learn how to deal with both properly. By practicing mindfulness in schools, the process can become second nature, which helps improve mental health, emotional regulation, awareness, and attention while also decreasing stress, anxiety and distractions. It doesn't take negative thoughts, emotions and actions away completely but it does change the way you and your students react to them.
Having mindfulness in the classroom has a plethora of benefits and we'd be here all day if we were to list everything. So, let's focus on the main benefits children receive when they learn how to be more mindful at school:
Improves problem-solving skills

Builds stronger relationships between the students

Decreases impulsivity

Enhances focus and awareness

Quiets the mind, body and emotions

Encourages the child to be in the present moment and not worrying about what's happening at home, or what has happened in the past, or what may happy in the future

Decreases child anxiety

Helps children pay attention better

Soothes distracting movements, thoughts, habits, etc.

Helps children self-regulate

Boosts mental health

Helps children listen better to others
Benefits Teachers Receive from Adding Mindfulness in School
As a teacher, you likely aren't thinking about the benefits you receive from teaching mindfulness in class because your sole focus is almost always on the children. And sure, while it's all about the kids – that's why you do what you do – it's important to remember that you and your mental health matter as well. In order to be the best teacher you can be, you have to take care of yourself as well and implementing mindfulness in the classroom will extend well into your day as well. In addition to all of the benefits mentioned previously, some additional benefits teachers receive when they teach mindfulness at school include:
Calmer classroom

Decreases misbehaviours and distractions

Provides a positive learning environment

Easier to handle misbehaviours and distractions (as they have the skills needed)

Less stress and tension in the classroom

Attentive children eager to listen and learn

Allows teachers to do more teaching

Improves communication with students

Strengthens relationships with students
Ways to Teach Mindfulness in School
From sensory toys to creating mindfulness projects or reading a children's book about mindfulness, there are plenty of ways you can encourage mindfulness in the classroom. It is imperative to find the best mindfulness activities for your students specifically.  Here are some mindful activities and techniques that can be used in the classroom and  altered to suit your students, if need be.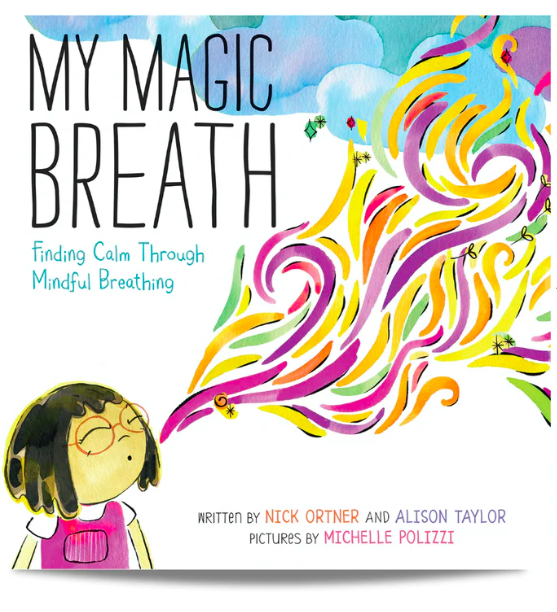 Encourage Awareness
The easiest way to add mindfulness in the class is to simply encourage your students to be aware. Whether they're playing with alphabet letters or blocks, writing a paper or watching a movie, encourage them to pay attention to the way the blocks or pen feels in their hand, the sound the blocks make when they connect or when the pen hits the paper, etc. When it comes to teaching mindfulness in school, sometimes all you have to do is remind your students what to look for and the rest occurs naturally. You can also remind them throughout the activity to focus on something specific.
Listen to the classroom bell
How many times does the classroom bell go off and no one seems to notice? Certainly, everyone hears it but rarely does anyone actually acknowledge and listen to the bell. So, the next time the bell rings, encourage your students to sit quietly for 30 seconds and perhaps even start a fun tradition where the class does something when the bell goes off to bring that awareness to the bell (and to remind everyone else to as well).
Go for a mindful walk through the school or during recess
Bring the kids outside of their typical learning environment and introduce mindful walking. This mindful activity can be done in the school or outdoors on school property. We highly recommend incorporating both types of mindful walks as each one presents unique distractions that will challenge your students. To get started with this mindfulness exercise, ask your students questions on the walk, such as:
What do their shoes sound like as they walk on the floor?

How many different birds do you hear?

What sensations do you feel in the body as your weight shifts from one foot to the other?
What sounds do you hear in the distance?
How does the weather feel on your skin? Pay attention to that sensation.
Another fun way to encourage group activity with this mindfulness exercise is to split the classroom into groups and provide them with different sounds, sensations, and scents to pay attention to. Afterward, allow them time to write down the things they experienced and reflect on how it made them feel, and encourage your students to share to open up the room for discussion. 
Use Calm-Down Jars
Snow globes, sand timers, calm-down jars, oh my. Calm-down jars can easily be made with a quick run to the nearest dollar store. Gather your supplies, bring them to school and make it a mindful activity where each student creates their own. Then, set aside some moments in the day where your students can shake up the jar and breathe slowly as they watch their calm-down jars settle.  
Have a Mindful Lunchtime
As your students head off for lunch, encourage them to be mindful of what they're eating – how the food feels as it enters their mouth, the crunch between their teeth, the sound of the wrapping, etc. . This is another mindful activity that you can be turned into a class discussion after the lunch break. So, open up the floor to discuss the textures, smells, and sensations of eating  or make it a writing activity. Even if a student didn't eat mindfully, encouraging them to think long and hard about the finest details and sensations of eating will help them practice mindfulness, regardless.
Teaching mindfulness in the classroom is beneficial for both the students and the teachers. Keep the process fun and easy, and even consider dimming the lights and playing relaxation music to give your students (and yourself) the ultimate experience. And don't forget to encourage your students to let go of any expectations. Mindfulness takes time and practice, and with time and practice, the benefits will come. So, use these tips for adding mindfulness in the class to start the process.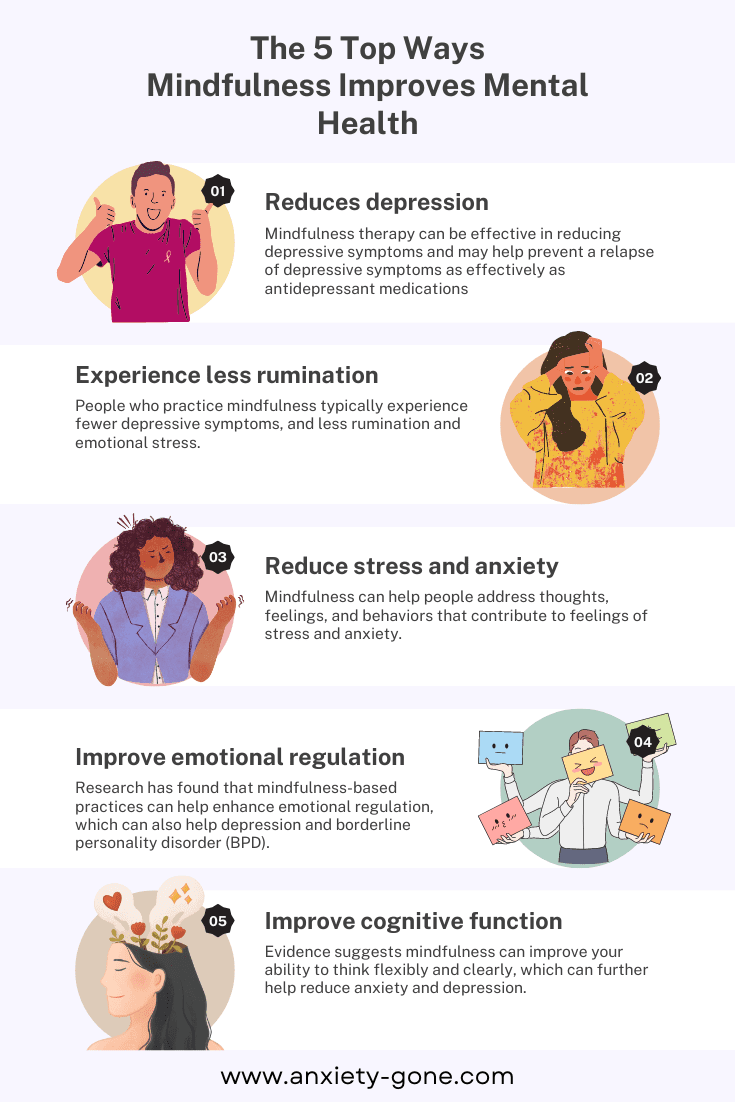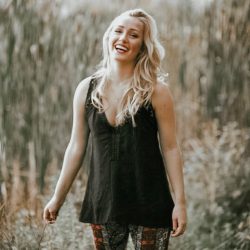 Latest posts by Chantal McCulligh
(see all)