If you suffer from anxiety, you're not alone. Anxiety disorders are the most common mental illness in the United States, affecting 40 million adults each year. While there are many different treatments available, guided meditations can be a great way to find calm and peace. In this blog post, we will discuss where you can find guided meditations for anxiety and how you can create your own guided meditations for anxiety at home – do-it-yourself!
Why Guided Meditations are Perfect For Meditation Beginners
Guided meditations are a great way for people who are new to meditation to get started. Not only do they provide guidance and structure, but they can also help to create a relaxing and calming environment. One of the most difficult things about meditation for beginners is thinking that you must clear your mind of all thoughts. This is a major misconception about meditation. 
You do not have to clear your mind of thoughts. Instead, using the purpose of meditation is to acknowledge the thoughts and let them pass on by. However, I understand the anxiety that comes with trying to meditate, and this is why guided meditations can be so helpful.
With guided meditations, you can focus on the narrator's voice, so it's easier to let go of any other thoughts that may be distracting you. Additionally, guided meditations often incorporate breathing exercises and relaxation techniques, which can further help to reduce stress and promote relaxation. If you can enjoy your experience with guided meditation, then you'll become empowered to start practicing the mindful, embodied skills like deep breathing. These skills can help you overcome mental health challenges and anxiety in your daily life – even when you aren't meditating!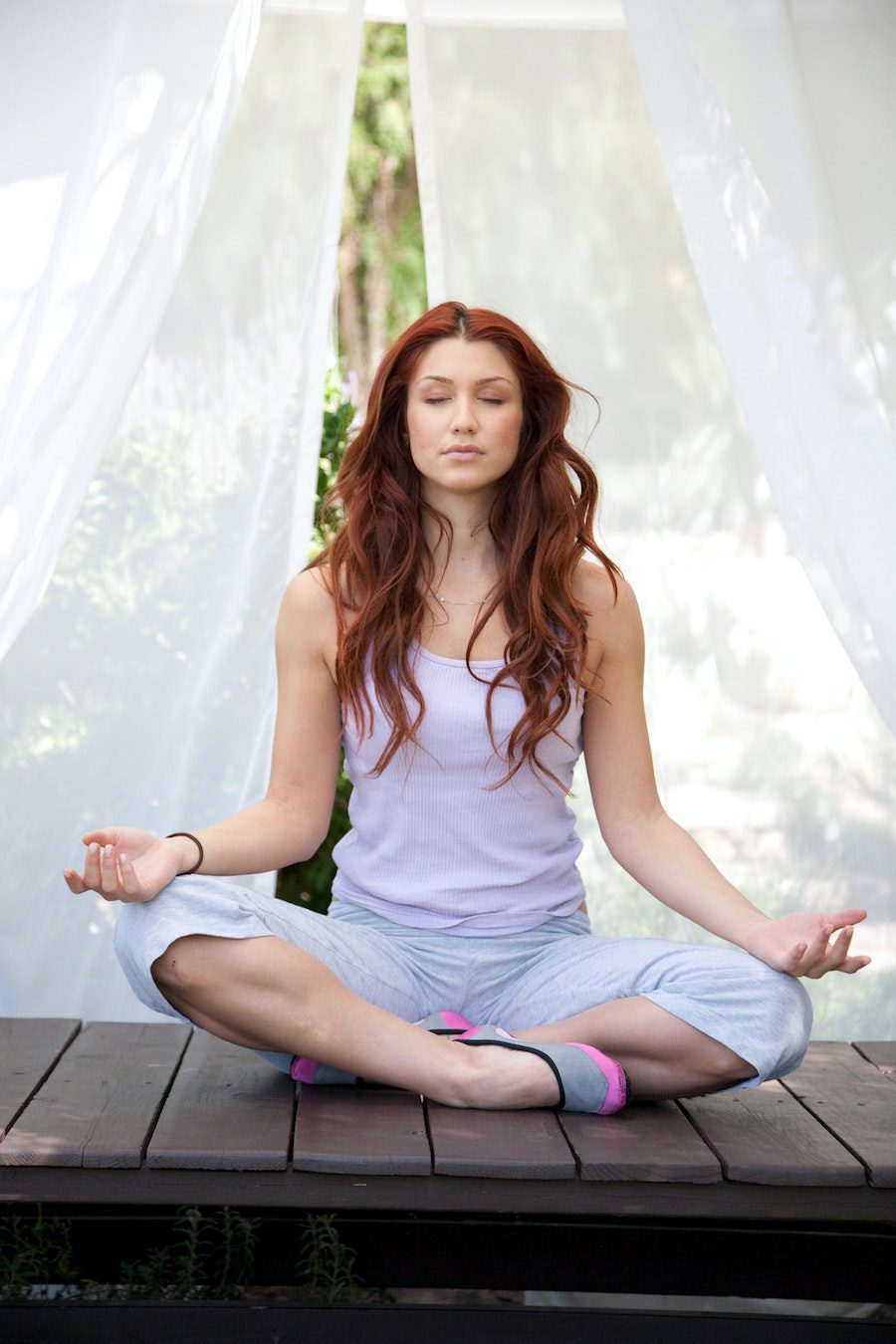 Where to Find Guided Meditations
With technology, finding guided meditations has never been easier. From apps to meditation programs, there are plenty of different ways to take start meditating to help you unwind, reduce stress and anxiety, and improve your overall mental health and wellbeing right from your favourite electronics. These apps and online programs provide guided meditations, breathing exercises, and other mindfulness practices that you can access from anywhere, at any time.
Here are some of the top meditation programs and apps that offer guided meditations for anxiety to help you find your inner calm and live a more mindful life:
1. Zen Harmonics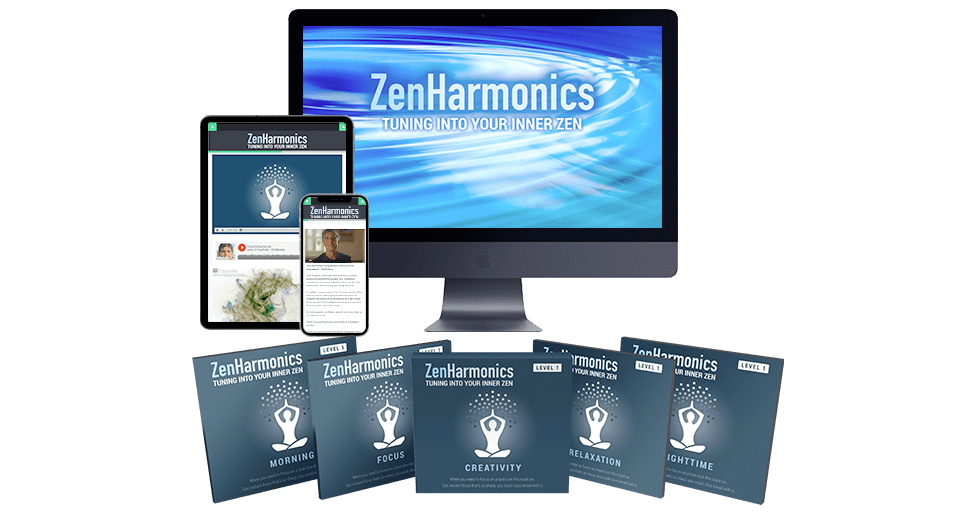 ZenHarmonics is an audio technology created from Multivariate Resonant Technology (MRT), which is a specific sequence of rhythms, tones, and sound frequencies that are carefully sculpted to stimulate, balance, and activate the four holistic intelligences. So if you're looking to improve your overall wellbeing, this could be a game changer for you!
The team behind ZenHarmonics have been hard at work for years, researching accelerated learning and developing this amazing technology to help you achieve rapid human development. What's really unique about ZenHarmonics is that it uses multiple resonance pathways to target both your body and mind, setting it apart from other sound frequency treatments out there. So if you're looking for a comprehensive way to improve your overall wellbeing, ZenHarmonics might just be the answer you've been looking for!
So if you're ready to take your personal development to the next level, give ZenHarmonics a try with this free audio or click to learn more.
2. Headspace App
Headspace is a popular meditation app that offers a 10-day trial, after which you can subscribe for $12.99/month or $95.88/year. The app provides a 10-day beginner's course, as well as a variety of other courses and single-session meditations on topics such as anxiety, stress, sleep, and focus.
3. Inna Peace
InnaPeace offers a series of powerful audio tracks with soothing sounds of nature and pleasant tones for relaxation and meditation for anxiety. Each track is embedded with multiple proven Brainwave Guidance (BWG) technologies, which are components that are virtually inaudible to the ear, yet absorbed by the brain.
Each deeper InnaPeace track also includes supportive material that explains how to achieve the maximum benefits from this breakthrough brainwave guidance technology and what to expect at each stage.
4. Calm App
Calm is another popular meditation app that has a free trial with 7 days of full access, after which you can subscribe for $14.99/month or $59.99/year. The app offers a variety of courses and single-session meditations on topics such as anxiety, stress, sleep, and focus. My favorite NBA player, Lebron James, is featured heavily. Cool to see athletes embrace mindfulness too!
5. Sacred Sounds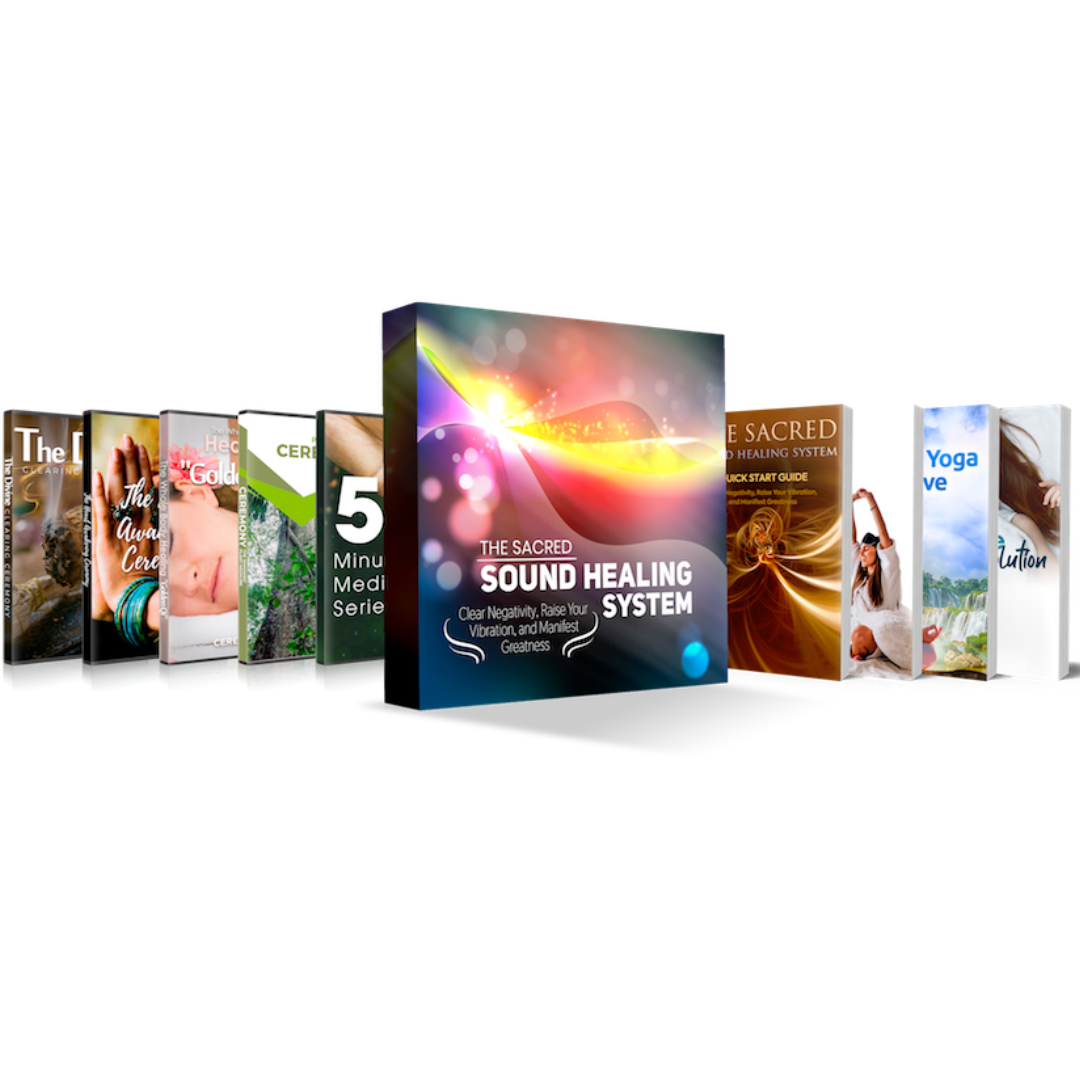 These healing meditations focus on new "vibration capture technology" combined with ancient sound healing techniques. The Sacred Sound Healing System contains FOUR unique Sacred Healing Ceremonies, each of which are composed with the same high-vibe waves you'd feel in an in-person healing session. This includes BOTH vibrations in the form of sacred sound, PLUS those frequencies used in hands-on-QI-healing.
6. Empower You App
A personal favourite for a vast array of guided meditations and audiobooks  is the Empower You App, created by Hay House. It has everything from audiobooks to popular best-selling authors, such as Gabrielle Bernstein, Dr Joe Dispenza, Anthony William, Kyle Gray, and more. It also has guided meditations, breathwork, tapping, hypnosis and so much more.
There is also something for everyone and for everything – from anxiety meditations to sleep self-hypnosis tracks, tapping for trauma, connecting with spirit guides, you name it. You can try it out with a free trial and then, there is a monthly/annual charge. However, I have used several meditation apps and programs and only ever lasted, at most, a year. I've been using Empower You App for at least two years now and I love it.
7. Binaural Beats by Ennora
Ennora Binaural Beats are special meditations that entrain your brain for optimal health and wellbeing, helping to reduce stress and anxiety, increase focus and productivity, improve sleep, heighten spiritual consciousness and more. Each track uses binaural audio tones that send a slightly different sound frequency to each ear through your headphones. When the brain receives these two frequencies simultaneously, it interprets them as a single vibrating tone – also known as a binaural beat. This essentially creates a third frequency in the brain, which is the difference in Hertz between the left and right tones. The goal is to entrain the brain to this specific frequency, as it is believed to have various positive effects on the mind and body.
You can learn more about Binaural Beats by Ennora here.
8. Youtube
Youtube is a great place to find free guided meditations. Simply search for "guided meditation for anxiety" or any other topic you're interested in, and you'll be sure to find a variety of options. You can also see the list of searches directly because I've actually already done a Youtube search for "guided meditations for anxiety".
How to Create Your Own Guided Meditation
While there are many pre-recorded meditations available for free on the internet, sometimes it can be helpful to create your own guided meditation. This can be especially useful if you have specific goals or intentions that you would like to focus on. Creating your own guided meditation is a relatively simple process too, and it can be a very powerful tool for managing anxiety and stress.
Choose a quiet space where you will not be interrupted. Make sure that you will be comfortable and won't have any distractions.

Sit in a comfortable position with your spine straight. You can sit in a chair with your feet flat on the ground, or you can sit cross-legged on a cushion on the floor.

Begin by taking a few deep breaths and allow your body to relax. Release any tension that you may be holding in your muscles and allow yourself to sink into the chair or cushion.

Once you are feeling relaxed, start to focus on your breath. Listen to the sound of your inhalations and exhalations and simply observe the sensation of your breath moving in and out of your body.

If your mind begins to wander, gently bring your attention back to your breath. You may want to count each inhale and exhale until you reach 10 and then start again from 1.

Once you are focusing solely on your breath, begin to add in visualizations or affirmations that support your intention for the meditation. For example, if you are trying to reduce anxiety, you might visualize yourself surrounded by a white light of protection or repeating the affirmation "I am safe" in your mind.

Spend 5-10 minutes meditating in this way before slowly opening your eyes and coming back to the present moment..
You may want to journal about your experience afterwards if you feel inspired to do so. This can help you further release whatever was brought up during your meditation practice. 
Meditation can be a very effective way to manage anxiety and stress. By creating your own guided meditation, you can tailor it specifically to what you hope to achieve.  Taking some time out of each day to relax and center yourself can make a world of difference in how you feel.