Since you are here, you probably already know what intermittent fasting is. But if you don't, intermittent fasting is an eating pattern in which you refrain from eating calories for a given time. The fasting period is then followed by an eating window in which you eat normally. 
Possible health benefits of intermittent fasting include weight loss, reduced blood pressure, boosting brain function, and reduced insulin resistance. Intermittent fasting is also suggested to help alleviate stress, anxiety, and depressive symptoms. 
How Intermittent Fasting for Weight Loss Works 
If you are wondering whether fasting is good for you, the answer is it depends. And that's because of how intermittent fasting works for weight loss. 
One of the ways intermittent fasting leads to weight loss is by increasing insulin sensitivity. Insulin is a storage hormone that promotes the storage of incoming glucose while blocking fat burning. When intermittent fasting, blood glucose levels drop, causing a decrease in insulin levels. As a result, the body starts running on glycogen stored in the liver and then switches to burning fat for energy. 
Intermittent fasting can be a safe weight management approach for most people. But it's not advisable for:
Pregnant and lactating mothers

Teens and children below 18 years

Those who have type 1 diabetes 

People with eating disorders or at risk of developing one

Individuals with a weak immune system

People who work jobs that require a lot of energy and focus
Intermittent Fasting and Mental Health
Researchers are still in the process of understanding the impact of intermittent fasting on mental health. But preliminary results show that fasting for extended periods has several benefits for mental health. 
Intermittent fasting has been shown to improve brain function and reduce inflammation. Intermittent fasting may also enhance mental health by improving cognitive performance, regulating blood sugars, and improving neurotransmitter activity. Following are the benefits of intermittent fasting on mental health.
Revitalizing Autophagy: Intermittent fasting activates autophagy, a natural process that acts as the brain's self-cleaning mechanism. By eliminating accumulated waste and damaged cells, this process promotes the growth of healthier brain cells. Dysfunctional autophagy is associated with neuropsychiatric disorders like Alzheimer's and depression.
Sharpening Memory: Intermittent fasting enhances memory. Research reveals that restricting eating hours significantly improves memory performance. Animal studies support this finding, indicating improved learning and memory functions.
Elevating Mood: A few months of intermittent fasting lead to improved mood and reduced negative emotions, as reported by participants. Studies also suggest that intermittent fasting can improve emotional well-being and alleviate depression.
Reduce Inflammation: Chronic inflammation, linked to various brain disorders, finds relief through intermittent fasting. This practice's anti-inflammatory effects contribute to enhanced brain health and overall mental well-being.
Treat Blood Sugar: Intermittent fasting enhances insulin sensitivity, effectively reducing the risk of high blood sugar and type 2 diabetes. Elevated blood sugar impacts brain structure and contributes to anxiety and depression in diabetes patients.
Nighttime Blood Pressure Control: Intermittent fasting offers the advantage of reducing blood pressure during sleep, benefiting both heart and brain health. Hypertension's impact on brain blood flow is well-documented, making fasting a potential preventive measure against brain-related disorders.
Shedding Excess Fat: Intermittent fasting helps in fat reduction, a magic for brain health. Research highlights the negative influence of obesity on the brain, including a higher risk of depression and other mental disorders.
As the research underscores these compelling brain health benefits, embracing intermittent fasting could be a wise lifestyle choice. One effective approach is a nightly fast lasting 12-16 hours, conveniently starting a few hours before bedtime. With its potential to enhance brain health and overall well-being, intermittent fasting might be your path to a healthier mind and body.
3 Ways Beginners Can Lose Weight with Intermittent Fasting 
There are 10 types of intermittent fasting. The different plans vary in terms of fasting and eating periods, meaning they differ in terms of intensity. Generally speaking, the longer the fasting period, the more difficult the fasting plan is. 
Choosing the best intermittent fasting method for beginners comes down to sustainability. Is it a fasting method you can carry on for the long term? Ultimately, an ideal intermittent fasting approach is one that perfectly syncs with your lifestyle. For instance, you probably won't go far with OMAD if you work an energy-draining 9-5 job.
Your experience level in fasting also matters a big deal. As a beginner who is used to eating "three big meals" daily, it's best to begin with a low-intensity IF method that you can stick with and make adjustments along the way. 
Here are 3 intermittent fasting methods that are well-suited for beginners:
Overnight Fasting
Overnight fasting is also known as 12-hour fasting. It's just as the name suggests- you eat all your meals within a 12-hour window and fast for 12 hours every day. It's typically done at night hence the name overnight fasting.
The reason overnight fasting is the best IF method for beginners is that you don't necessarily have to skip any meals. All you are required to do is stop snacking at night. 
Overnight fasting is a low-intensity form of fasting, meaning it won't result in speedy weight loss. But if done consistently, there is evidence that leaving 12 hours between dinner and breakfast could aid in weight loss. A 12-hour eating window is quite long, though, and may not help decrease the number of calories you are consuming. Therefore, it's important that you combine overnight fasting with mindful eating and regular exercise.
14:10 Intermittent Fasting
14/10 intermittent fasting means having all your meals within a 10-hour window and fasting for 14 hours daily. It may sound challenging at first. But it adds only 2 hours of fasting to overnight fasting. It should not be hard to stick with if you are used to staying away from food for 12 hours. 
A 10-hour window is long enough to have your usual three meals. You only need to bring them closer together. A popular 14/10 IF approach is having your breakfast at 8 AM, lunch at 1 PM, and dinner at 6 PM. Some people also
14/10 intermittent fasting is a popular intermittent fasting method for beginners because of its simplicity. Assuming you sleep for seven hours, you are only left with seven fasting hours. Some people choose to eat only two meals with this fasting method, which may help reduce calorie intake, leading to faster weight loss. 
16/8 Intermittent Fasting Method 
Intermittent fasting 16/8 is a time-restricted fasting method where you abstain from food for 16 hours and consume all your calories within 8 hours. Compared to the 14:10 IF plan, the 16:8 diet increases your fasting window by two hours. The two hours may not seem like much. But the 16/8 has been touted as the best intermittent fasting method for beginners and veterans. 
The reason the 16:8 method is so popular is that it's relatively easier and more sustainable than other IF approaches.
For beginners, the 16/8 is not as extreme as other forms of intermittent fasting, including OMAD and alternate-day fasting. Plus multiple studies agree that restricting calorie intake to an eight-hour window could help decrease fat mass. 
The secret to losing weight with intermittent fasting is starting correctly. There's no single approach that works for everyone. The goal is to choose a plan that syncs with your lifestyle and fasting experience and stick with it. You may have to try out different methods. When you identify the ideal method for your weight loss goals, turn it into a lifestyle rather than a necessary evil. 
While IF does not restrict any foods, it's better to make every calorie count. Consider a balanced diet rich in minerals, vitamins, fiber, and other nutrients to keep your body in the best position to shed some weight. And remember to take weight loss easy, stay hydrated, and have good quality shut-eye.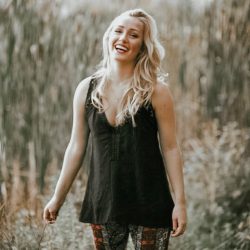 Latest posts by Chantal McCulligh
(see all)