Watching someone struggle with their mental health from the sidelines can be an excruciating experience – for the both of you. You desperately want to help, but you don't know how or worse, they don't want help or have no motivation to get help. This is a common experience for many people, especially parents. However, there are some things you can do to hopefully spark some motivation from the other person who is struggling. So, if you want to learn how to help someone who doesn't want help and are desperate for some new ideas, this one's for you.
Helping Someone Who Doesn't Want Help
The key to overcoming anxiety, depression, OCD or any other mental health struggle is to want to get better. This is something that has to come from within and as much as you want them to get better, you can't make that happen. However, I've come up with a list of things you can do to hopefully find a tool or technique that will help your loved one heal even if they aren't physically doing the practice.
Tips for Helping Someone Who Doesn't Want Help
My rule of thumb is to try everything. When trying to help someone who doesn't want help, you'll have to find unique ways to introduce them to natural healing remedies that can improve their mental health.
Things You Can Do To Help Someone's Mental Health
Here are some of my top recommendations that anyone can do to encourage a positive experience and mental health for a loved one or friend.
Put Plants in the House
It might sound silly but plants have been scientifically proven to boost mental health.  Studies show that you can use plants for anxiety to decrease those uncomfortable symptoms and to speed up recovery from a mental health breakdown. Plants also help with depression by up to 30% and can help people suffering with PTSD to develop a positive state of mind.
Try This With Houseplants for Anxiety
Another reason I love using houseplants for mental health is because they can give someone a sense of purpose. See if your loved one will take care of a plant and if not, fill your space with houseplants to still provide your loved one with the benefits. Check out this list of the top houseplants for mental health.
Send Them a Mental Health Gift Box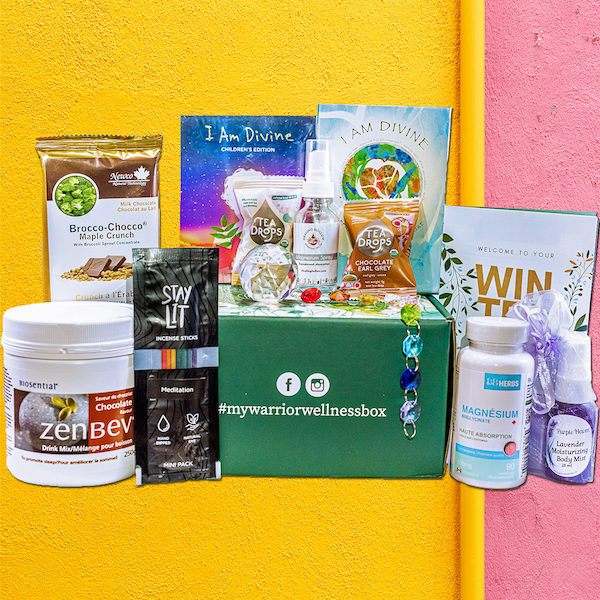 All of our therapy boxes feature premium products that are carefully sourced and thoughtfully bundled to provide support and relief in times of anxiety, depression, loneliness, grief, sleeplessness, and more.  You also receive research-inspired therapeutic activities and worksheets that nurture your mental and emotional health. It's a great way for your "someone" to try new things that can boost their mental health.
Diffuse Essential Oils in the Home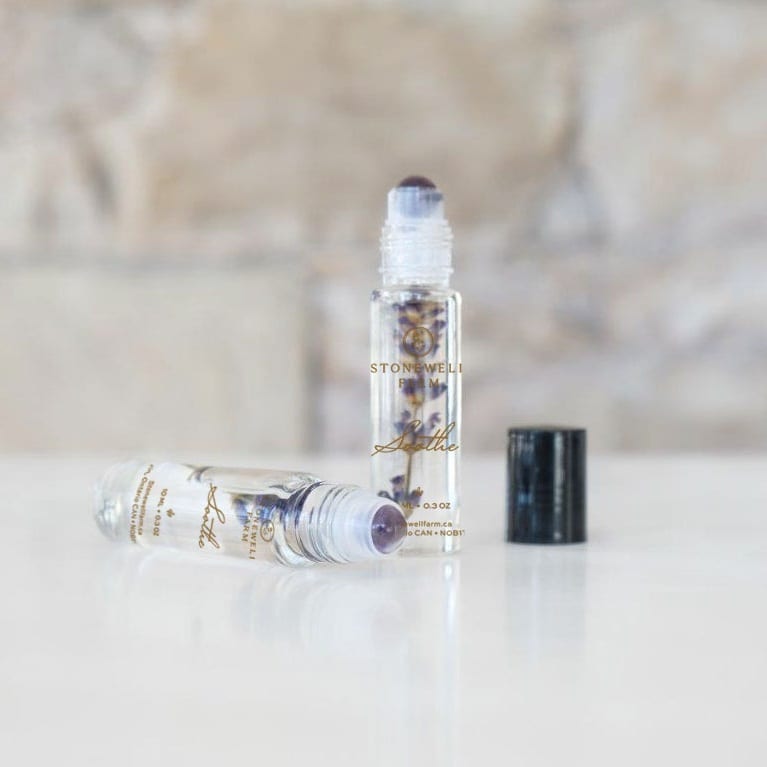 Aromatherapy is a powerful way to bring therapeutic benefits into the home. If you're trying to learn how to help someone who doesn't want help, this is an easy method you can use to fill the air with whatever healing is needed.
Since diffusers emit the essential oils into the air, your loved one will still be harnessing the benefits unbeknownst to them. It can be a great way to give them a bit of a boost in hopes of sparking some motivation from them to want to help themselves.
Try These Essential Oils to Help Someone Who Doesn't Want Help
I've created a list of essential oils for depression and essential oils for anxiety. However, there are so many beautiful scents to choose from.  I highly recommend seeing if you can get your loved one to go to an aromatherapy store with you. You don't have to tell them that you're going for them but rather, that you're going shopping and would like them to join you. Then, when you're in the aromatherapy store, ask them their opinion on some scents. If you get a positive reaction – use that essential oil in the home. Maybe they'll like it so much that they'll be open to using it on their own.
Another suggestion is to place a portable essential oil diffusing pod in their room or move it around the house as needed.
Play Binaural Tones in the House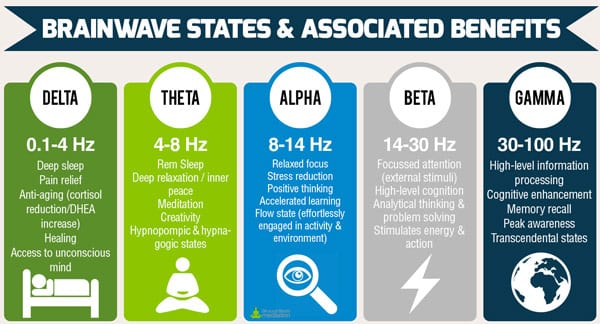 Many of the behaviours and beliefs associated with mental health concerns are learned. However, it's scientifically proven that you can rewrite your brain to remove these limiting behaviours and beliefs. Ask your loved one to put in some headphones before they go to bed to listen to binaural tones for mental health. 
Try This Technique If They Won't Listen to Binaural Audios
If you're trying to help someone who doesn't want help or who doesn't listen to your suggestions, you can still give them the benefits of binaural tones by playing them in your household or in your car with them.  It won't be as good as getting them to use headphones, as the secret behind binaural beats is that they play different frequencies in each ear to get a desired effect. But it will help. Meditation music or calming music is another option.
Find Them A Mentor
It's so important for someone with mental health to see that how he or she is living right now doesn't have to be their forever. But this is easier said than done when you're trying to help someone who doesn't have the motivation to try anything. So, you'll have to put in a bit of legwork for them.
Try Different Mental Health Podcasts
I suggest listening to different mental health podcasts to find one that you think your loved one will resonate with (Don't forget to tune into our podcast, Anxious With An Attitude). If you're trying to help a male, perhaps finding a mental health podcast made by men would be best or maybe a podcast that is less medical and more humorous is ideal for who you're trying to help. The key is to listen to a bunch and find some that you can suggest to your loved one. And if they still won't listen, there is no harm in you listening to the podcast when they're around.
Create a Calm Atmosphere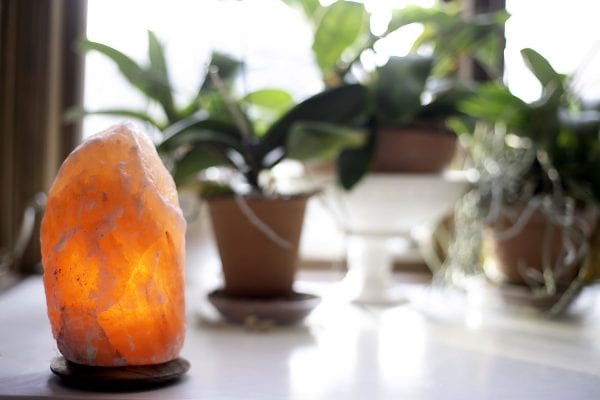 If you share a house with the person you're trying to help, give it a bit of a zen den makeover. Clear up the clutter (mess equals stress) and bring in some soothing elements, such as houseplants for depression, crystals for anxiety, Himalayan salt lamps, motivation wall signs, etc.
Try These Tips for Creating a Calm Space
Lighting is the biggest factor when it comes to creating a calm space. If you have dimmer lights, dim them! Otherwise, you can create a spa-like ambiance with candles, essential oil diffusers that light up, Himalayan salt lamps (I use Himalayan salt night lights for the kids' rooms), and twinkle lights.
Ask Them to Go For a Walk With You
You know by now that exercise is one of the most important things for mental health and overcoming anxiety. But when someone has no motivation to help themselves, the last thing they likely have is motivation to workout.
Try This Technique to Encourage Exercise for Mental Health
Exercise doesn't have to be extreme. Even 20 minutes of physical activity a day can make a drastic impact on one's mental health. So, ask the person to go for a walk with you. Getting them out into nature will add additional benefits and hopefully, they'll enjoy themselves so much that this can be a regular thing for the two of you. Once they start to feel better, maybe they'll even be open to trying a calming exercise, such as yoga.
P.S. You get two free months of premium yoga online with Do You Yoga when you get a subscription to one of our calm boxes for mental health.
Gift Them With a Prompting Journal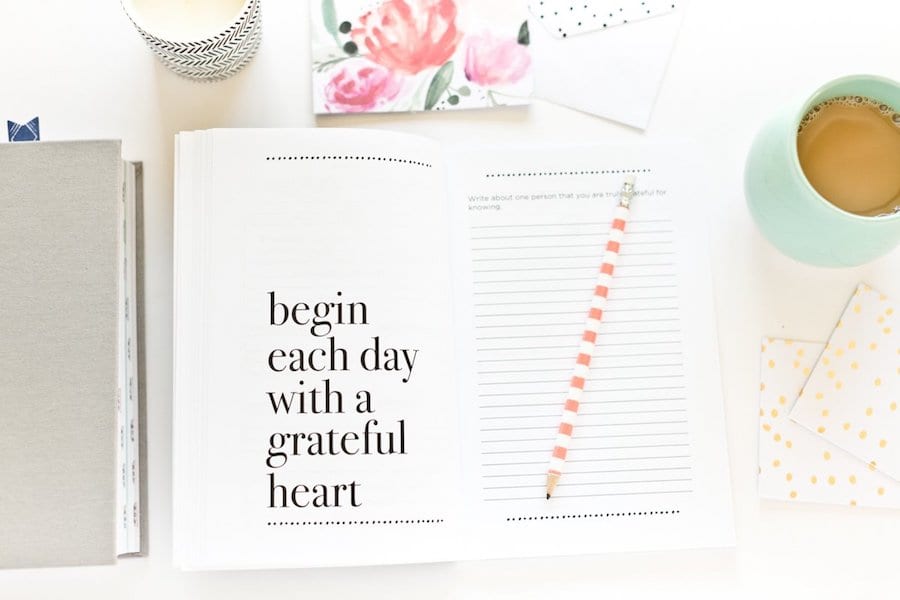 Writing is therapeutic but again, you're trying to help someone who doesn't want help or who has no motivation. So, gifting them with a blank journal will likely result in that journal collecting dust.  Sometimes, there mere idea of getting their thoughts out on the pages can be too much to even fathom.
Try Gifting a Journal With Prompts for Mental Health
There are many mental health journals that offer prompts of what to write about. These are great for people who have a hard time putting their thoughts onto paper, as the journals give you a topic to write about. Some of my favourite mental health journals I highly suggest are:
When you feel stuck trying to help someone who doesn't want help or who can't find the motivation within themselves to get help, remember that the options are limitless. There are so many things you can implement into their environment to give them a boost of mental health. You don't even have to tell them that you're using essential oils for anxiety or turning the living room into a zen den because you want to help them. Just let the benefits do what they're meant to do.
If your loved one is experiencing a crisis and you're worried about their safety, please seek professional advice. There are many online counseling for mental health and online therapy options that allow your loved one connect with their therapy and receive the help they need, 24/7 through text, phone calls, video calls, etc. These options are not only more accessible and convenient but they often cost significantly less than traditional therapy.
---
This blog post is sponsored by BetterHelp, but all opinions are my own. I may receive compensation from BetterHelp or other sources if you purchase products or services through the links provided on this page.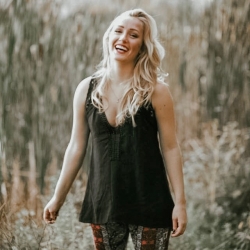 Latest posts by Chantal McCulligh
(see all)