If you've been wondering how to stop overthinking, whether you're experiencing intrusive thoughts or the never-ending anxiety cycle, you've come to the right place. Overthinking and worrying are common thought processes that everyone experiences, but it can quickly become too overbearing when the thoughts are constant and intrusive.  Perhaps you go over what happened in the past or maybe you think about what may happen in the future to the point where it disrupts your present. Excessive overthinking and worrying are symptoms of mental health disorders such as depression and anxiety, and it may even increase your susceptibility to developing these disorders.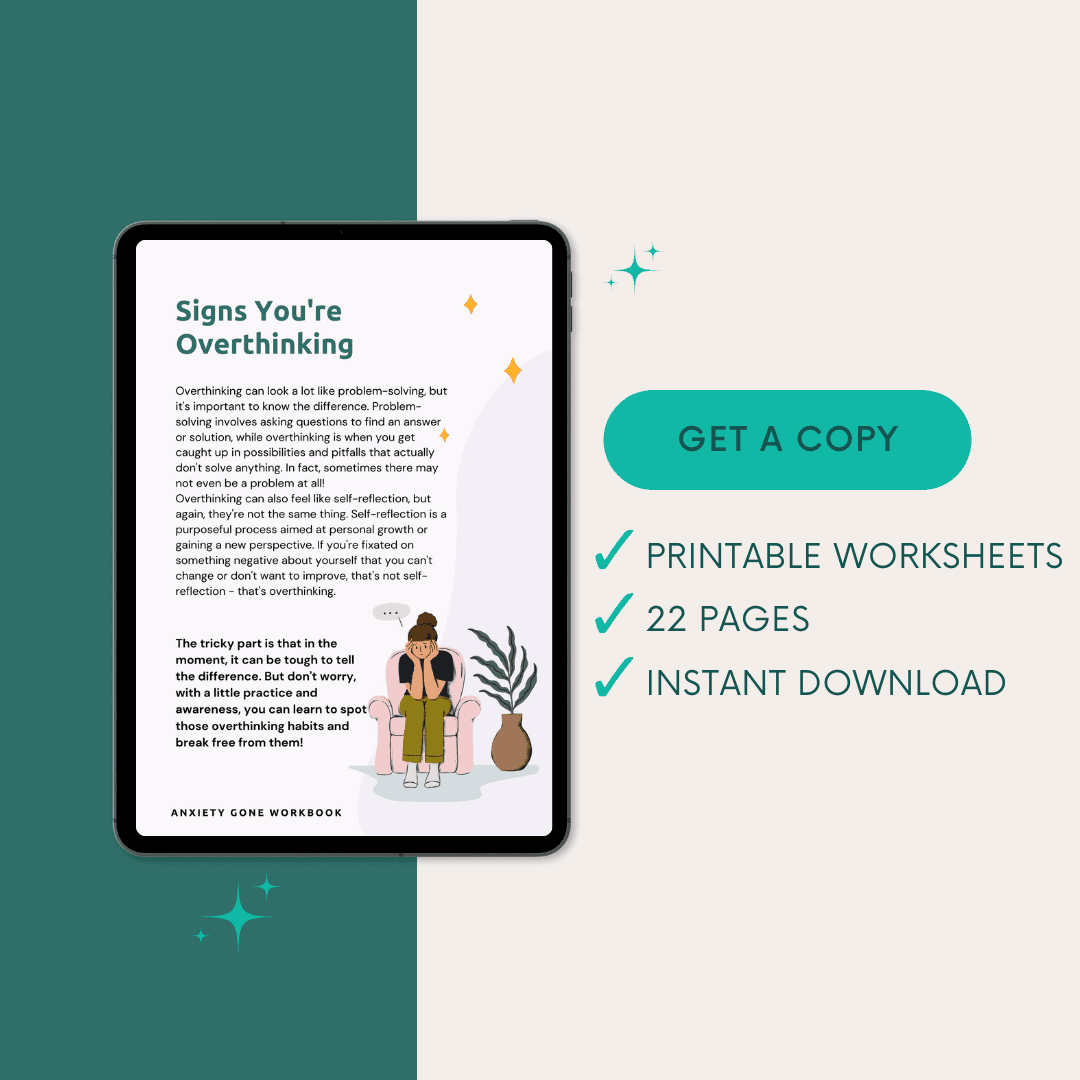 What is Overthinking?
While it is true that overthinking can be a symptom of a wide array of mental health disorders, overthinking is something everyone experiences. In fact, overthinking is said to be a part of human nature; "Is my partner cheating on me?" "Am I going to pass this test?" "Am I doing enough?" Everyone over-thinks things and experiences disruptive thoughts and worries. However, when you're battling a mental illness, such as anxiety or depression, the intrusive thoughts and constant worrying can become disruptive to your quality of life. This is when your thoughts begin to dictate your mood, what you do, and how you interact.
How to Stop Overthinking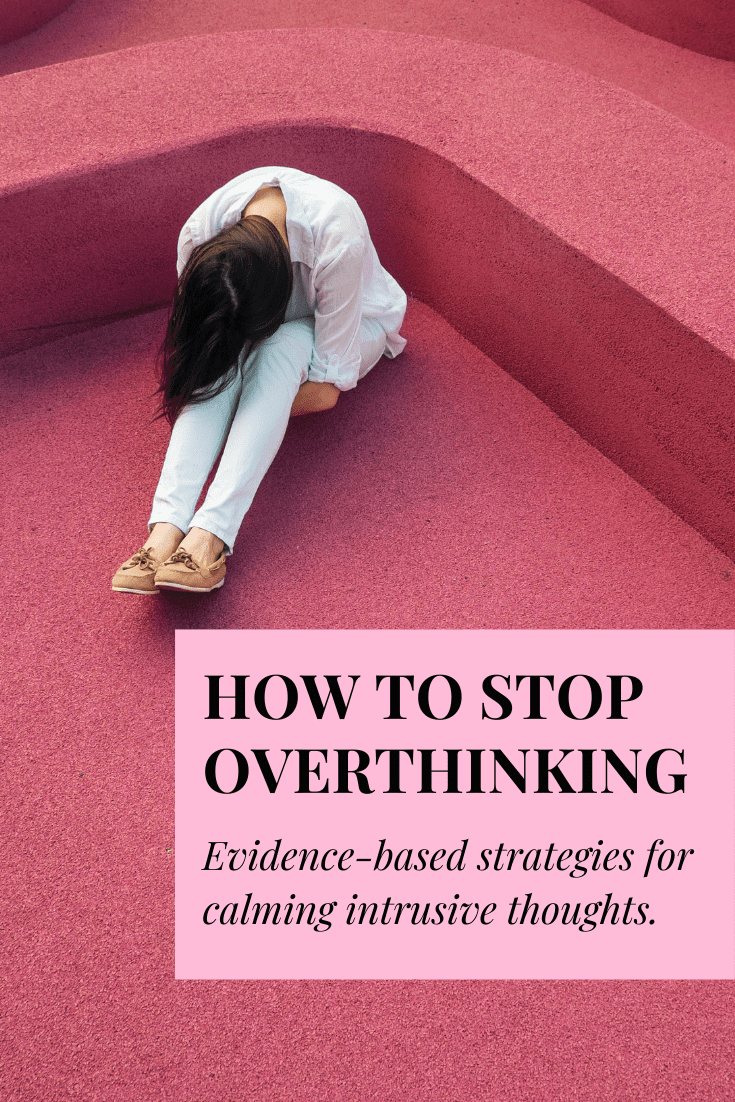 Whether it is pathological or not, ruminating and obsessing over things, especially those which you cannot control, you can quickly feel like you're being overtaken by your mind. It is important to find ways to cope and manage your tendency to overthink. Although it is quite impossible to force yourself to stop overthinking (avoiding intrusive thoughts is scientifically proven to make them occur more often), here are some evidence-based and science-backed tips on how to stop overthinking to champion your way through a more positive outlook in life.
Maintain a Healthy Diet
Maintaining a healthy diet is an important step towards relieving the tendency to overthink. Studies have shown that a healthy diet is not only helpful in maintaining good physical health by preventing diseases such as cardiovascular and other metabolic diseases. It is also helpful in promoting a better mood, reducing stress, and improving an overall better cognitive function through mediating hormonal, inflammatory, and neural pathways. In fact, many studies suggest avoiding artificial sweeteners, maintaining a gluten-free diet, and using natural supplements to get more with omega 3 fatty acids, turmeric, and vitamin D to avoid inflammatory processes linked to anxiety and thus provide an overall improvement in mental health.
Exercise Regularly To Minimize Overthinking
Studies have shown that exercising regularly is helpful in improving both physical and mental health. Similar to maintaining a healthy diet, exercising regularly can also help avoid the risk of chronic, non-communicable diseases. There is also evidence that regular physical activity improves overall mental health through improvements such as better sleep, improved mood, relief of stress, and overall cognitive functioning.
Experts suggest that exercise provides a better blood flow through the brain, which improves the overall functioning of its other components that influence stress, motivation, memory and mood, such as the hypothalamic-pituitary-adrenal (HPA) axis, the limbic system, the amygdala, and the hippocampus.
If exercise isn't something you love to do, start with a brisk walk around the block or some online yoga classes.
Relaxation Techniques Can Help Overthinking
Relaxation techniques are activities that serve to alleviate tension and stress by reducing cortisol levels (your stress hormone). The most common relaxation techniques you've likely heard of (and maybe even have tried yourself) include Box Breathing, Guided Imagery, and Progressive Muscle Relaxation.
How to do box breathing?
Box Breathing is a relaxation technique that can be employed before, during, and after activities or experiences that increase your stress or anxiety. The first step is to count until four while inhaling through the nose. This is followed by holding your breath and counting to four. The next step is exhaling and counting until four. Finally, hold your breath and count to four. These will be repeated until you feel more relaxed. You can visualize creating a square in your mind with each step.
How to use guided imagery?
Guided Imagery can help reduce negative thoughts by encouraging you to think about and visualize calming environments. The first step is to find a comfortable position and space, free of distractions. Next is to recall or imagine a calming experience such as going to the beach. Try eliciting these through the five senses – see the water, hear the waves, smell the sea salt, feel the sand, taste the beachy air. Finally, take slow, deep breaths and continue visualizing this calming experience.
How to use progressive muscle relaxation?
Progressive Muscle Relaxation serves to relax muscles by releasing tension from the body. The first step is to find a comfortable position and space, away from distractions. The next steps will be exercises done on different parts of the body – from head to toe or vice versa.  For each step, aim to hold for five seconds and release for ten seconds, with a focus on trying to feel the relaxation that comes along with it.
The first step is to feel and flex or curl the toes for 5 seconds, and then release for 10. This will be followed by the lower legs, the muscles in the hips and buttocks, and the muscles in the stomach and chest. Next are the muscles in the shoulders, muscles in the face (e.g., squeezing eyes shut), and, finally, the muscles in the hand, creating a fist. You want to slowly work your way through your body, focusing on only one body part at a time.
Mindfulness Intervention 
Studies have shown that mindfulness intervention can alleviate symptoms of known mental illnesses, bringing in a wide range of positive effects such as improvements in an individual's well-being and facilitating better control and management of behavior and emotion. Mindfulness intervention is an approach recently introduced to psychology, adapted from practices of Buddhism and other spiritual traditions. Its elements include "awareness" and "nonjudgmental acceptance of one's moment-to-moment experience". Experts believe being mindful can bring improvements in the thought process to address issues surrounding mental health such as fear, anxiety, and depression.
Seek Professional Help
There should be no shame in contacting your friendly psychiatrist and psychologist. Despite the stigma that is still prevalent when you seek their help, going through therapy sessions with these professionals does not mean that there is something wrong with your brain; it's a professional guide and support system that helps you manage your thoughts better. They may even be there just so you can have someone to talk to and with online therapy, you don't even have to leave your house.
Differences between Psychiatrists and Psychologists
Psychiatrists take care of your brain while psychologists take care of your mind. Psychiatrists provide pharmacotherapy where drugs that are used to address symptoms are prescribed to alleviate them. Psychologists, on the other hand, provide psychotherapy or talk therapy, the type and the length of which may depend between the patient and the therapist. The types of psychotherapy include Cognitive Behavioral Therapy (CBT), Interpersonal Therapy (IPT), Dialectical behavior therapy, Psychodynamic therapy, Psychoanalysis, and Supportive therapy.
Overthinking and COVID-19 Pandemic
These tips are especially necessary and helpful as we go through our lives facing the realities of the COVID-19 pandemic. Research has shown that it is not only the COVID-19 pandemic that is on the rise, but mental health conditions are seeing an increasing trend as well. It is not surprising that this occurs because the very nature of the disease limited us from interacting with people physically — we are limited to connecting with them virtually. In a situation like this where we are limited from going out and meeting friends to relieve stress, it is easy to delve into self-doubt and to worry about the unknown. It is easy to fall into the pits of overthinking and worry. With that, it is really important for us to watch out for ourselves and take care of our mental health.
While it is near impossible to dictate your mind to stop overthinking entirely, you can still find ways to avoid getting drowned in it. The above are effective tips on how to stop overthinking, and should be added into your self care regime to manage your intrusive, anxious thoughts.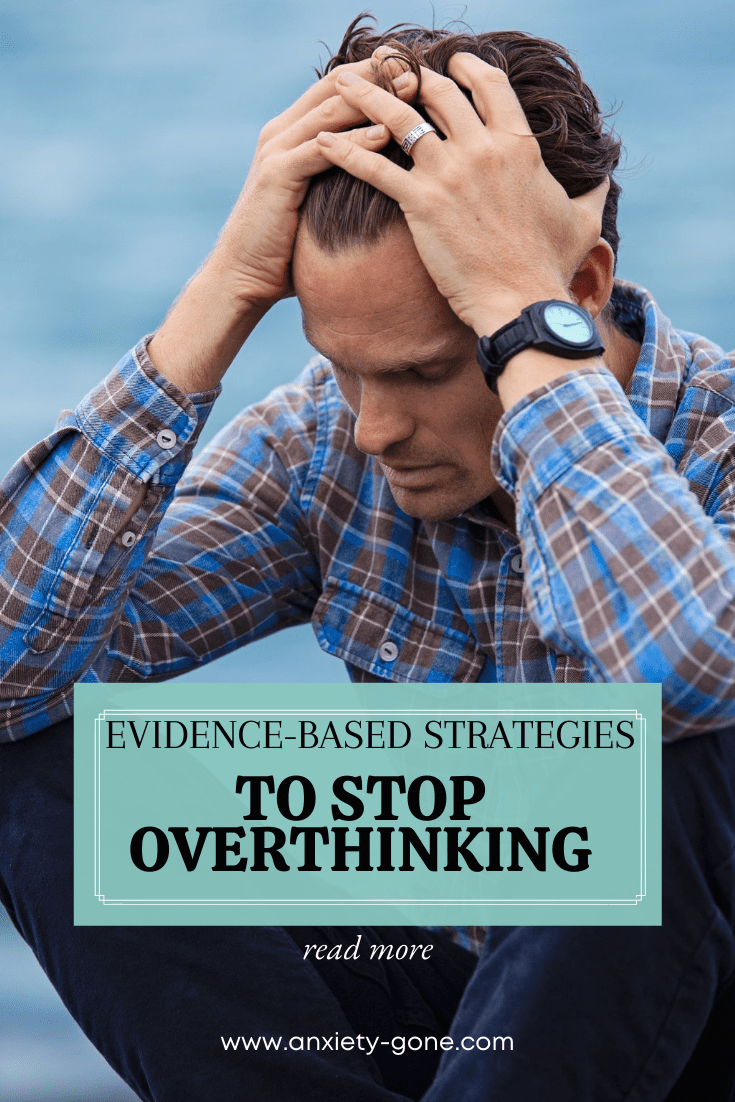 ---
We may receive compensation from BetterHelp or other sources if you purchase products or services through the links provided on this page.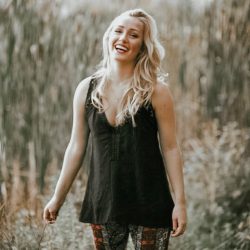 Latest posts by Chantal McCulligh
(see all)